We are suckers for a good tablescape. Not sure what that is? Essentially, it's a fancy term for an artistic arrangement of articles on a table, but that's kind of a mouthful to say every time. Hence, #tablescape. The wedding we have for you today is not only absolutely stunning with our bride's ethereal vintage gown and the historic venue, but it's giving us all the table decor goals we could have ever hoped for. The talented people at B. Rich Photography sent over this vibrant and bold bohemian styled wedding, and we know you'll feel the same.
According to B. Rich, "we created a vision that was a tad different from what you would normally expect. Our designer, brought in a color palette of  blush pink , red, and teal while incorporating traditional bohemian elements like dream catchers along with vintage furnishings and china. The vibrant, bold design paired with real love was displayed throughout this entire shoot!"
In our opinion, the colors are the most striking aspect of this shoot. They make such a statement against the more neutral surroundings to create a powerfull overall effect. Seriously, what do us gals gotta do to get a seat at that table and a piece of that outrageously amazing cake!? Don't mind us while we pout in the corner that are chipped Target dishware and Funfetti cake don't look as good as this. Scroll down to get all the boho chic inspiration your pretty little heart could ever want – trust us!
Vibrant and Bold Bohemian Styled Wedding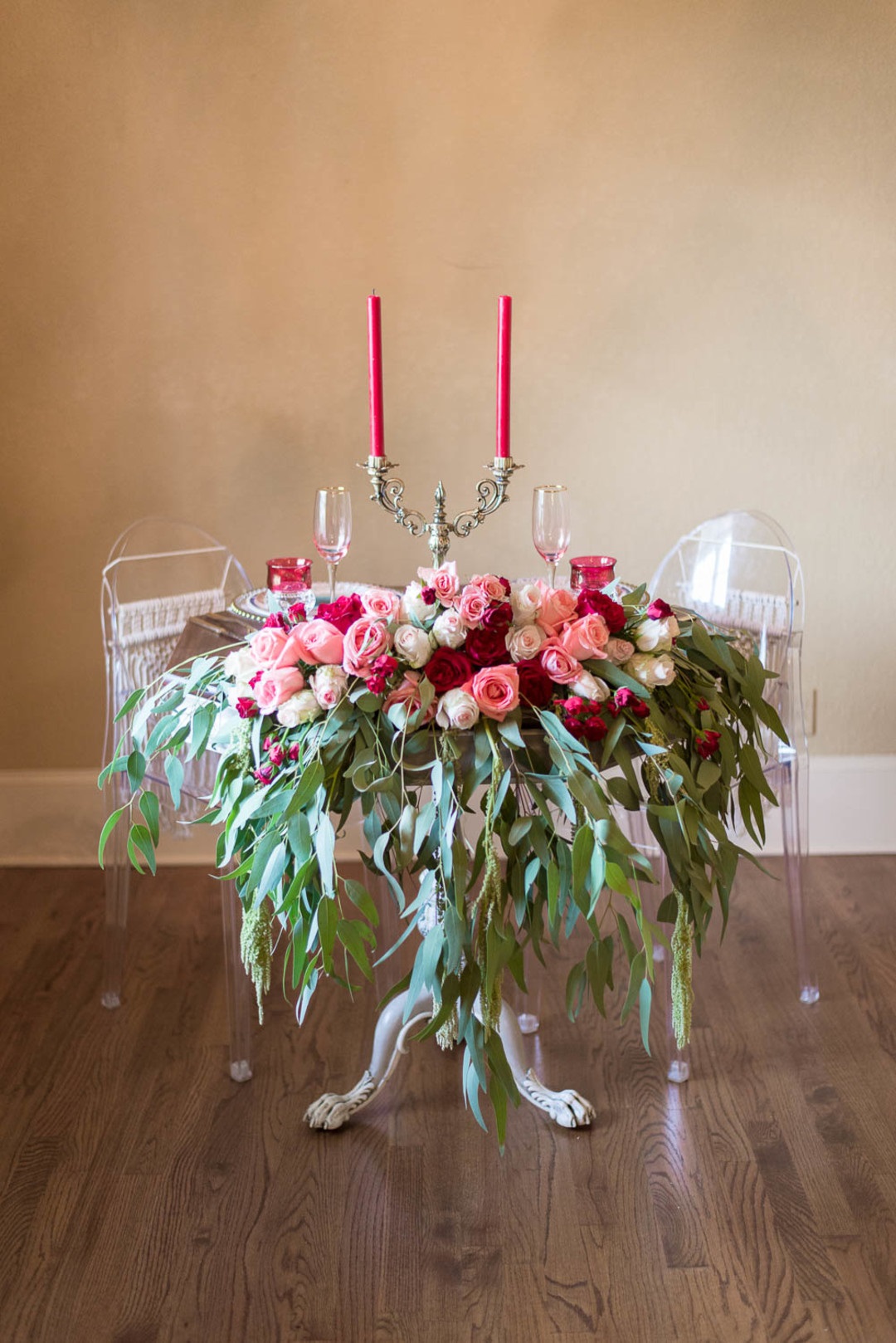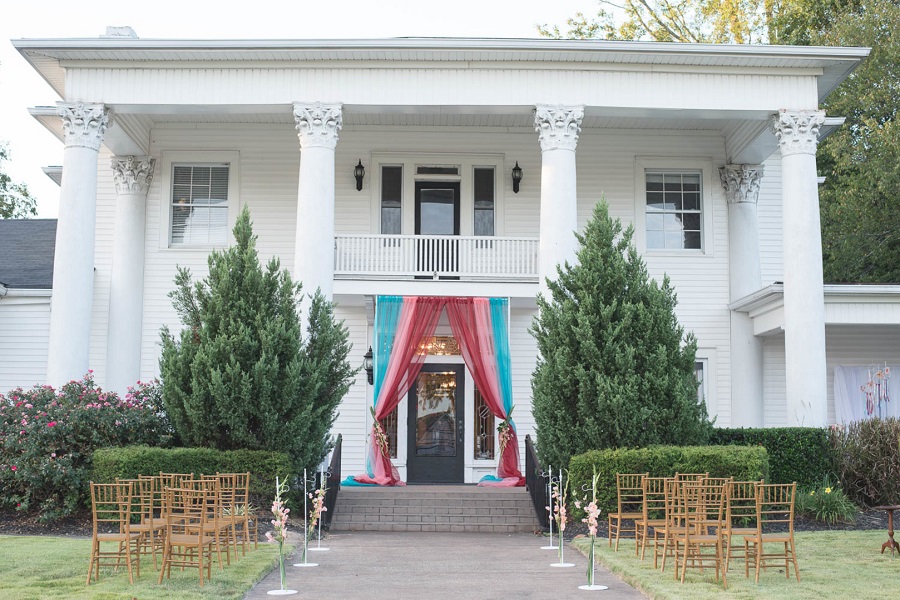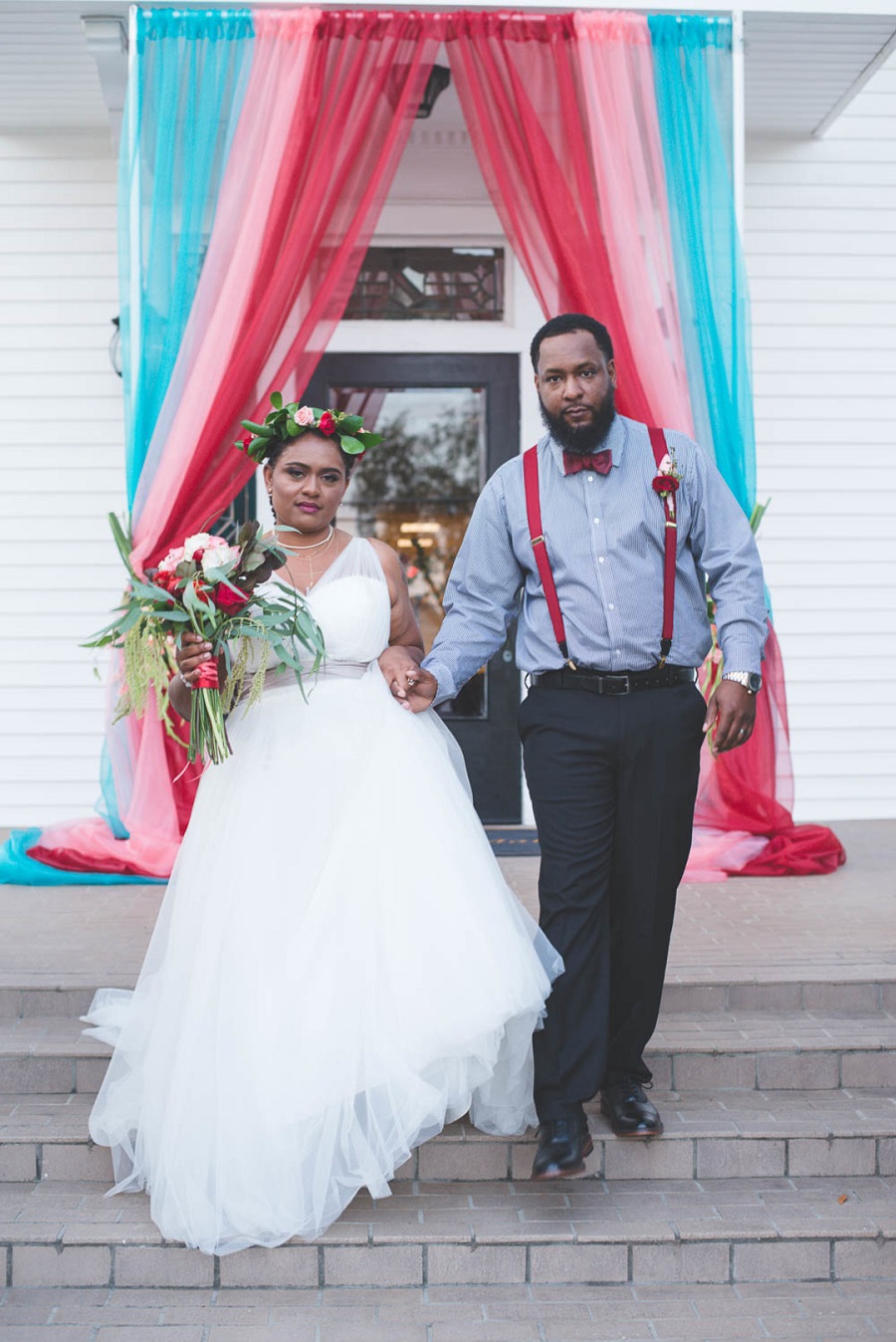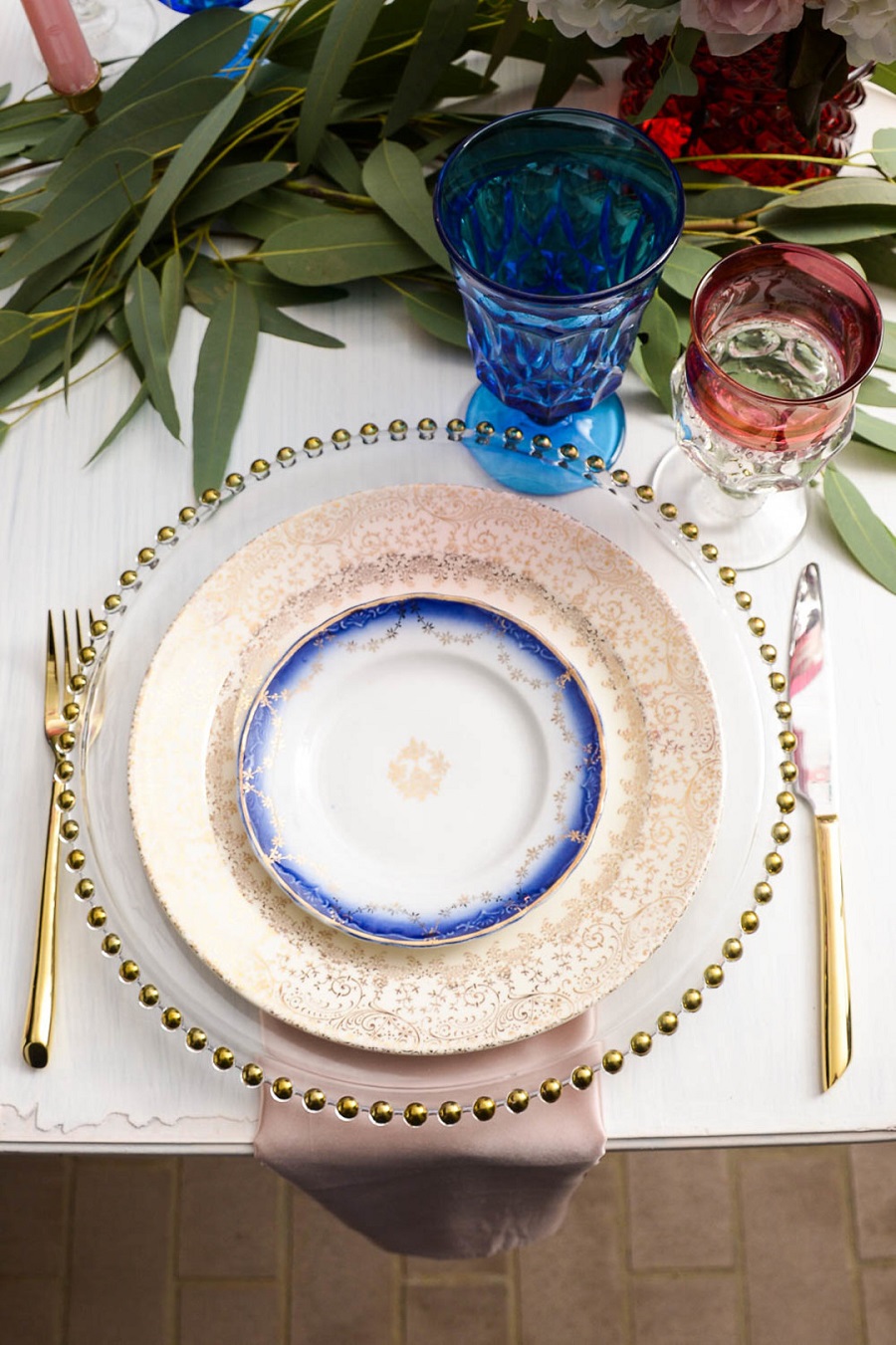 CREDITS:
Photographer:  B. Rich Photography//Professional: Precious T Photography//Design and Decor: Fabulous Fox Designs//Personal Stylist: Bridal Worx//Invitation Designer: Gift of Gab Stationary Boutique//Event Planner: La Soiree Chic Events, LLC//Hair Stylist: Wrap-A-Loc//Equipment Rentals: Vision Expressions//Makeup Artist: Lady De France Hair & Makeup//Dress Store: Ivory Bridal Atlanta//Floral Designer: Fabulous Fox Designs//Cake Designer: Cake Envy//Event Venue: Constance Manor
Submitted via Two Bright Lights