A little birdie told us about an event in Portland, Oregon where people gather together in vintage tweed, ride antique bikes, and picnic together. Otherwise known as the Portland Tweed Ride. Excuse us while we quickly look up how much tickets are to Portland. Upon further research, we figured out that these clubs are not just exclusive to Portland!
Perhaps one of the oldest clubs still in existence, the Cyclists Touring Club of the UK, was founded in 1878. What's most interesting to us is that they had cycling uniforms from day one. Although, we doubt they had the sponsorship jerseys you see on the road today. Do you think they also stressed out the carriage drivers while on the road? Anyways, according to our research, they originally wore dark green Devonshire serge jackets. These were discontinued in 1882 in favor of grey tweed as the green fabric showed too much dirt. Clearly, this club was not made for "roughin it." After a lot of time testing different kinds of fabric, there were three weights of tweed that were chosen as the official uniform options. The club even appointed specific tailors that were certified to test and ensure the quality of each uniform made!
With that quick history lesson had, it's time to refocus our energy back on the 21st century. In efforts to promote the event, the Portland Tweed Ride members held a stylized photo shoot…and can we just say it's pretty dang gorgeous. If the cyclists in these clubs always looked this good, then it makes perfect sense why they wanted a fabric that kept them looking pristine.
Not that we're against exercising, but this is our kind of cycling club. Really anything where we can dress in vintage tweed, have retro hair/makeup, and attend a picnic with cocktails at the end is a no-brainer. These photos taken by Evrim Icoz Wedding Photography are giving us major inspiration to raid our grandma's closet for some tweed, hop on a bike, and be fabulous.
If you're in the Portland area or, like us, are highly considering buying plane tickets, the event is happening on April 8th, 2018.
Portland Tweed Ride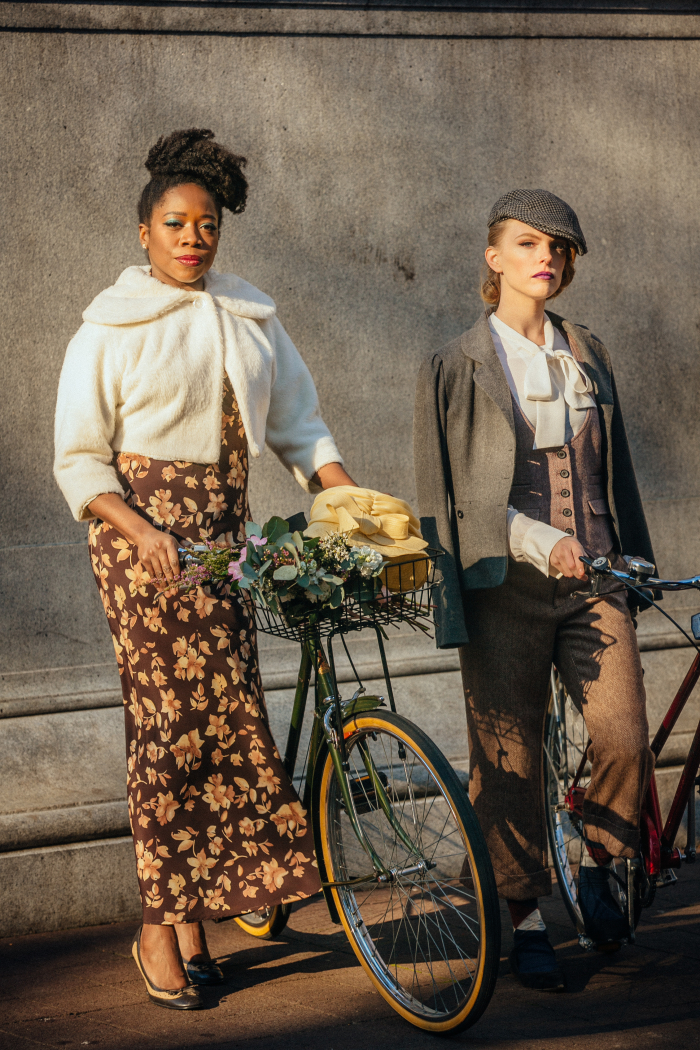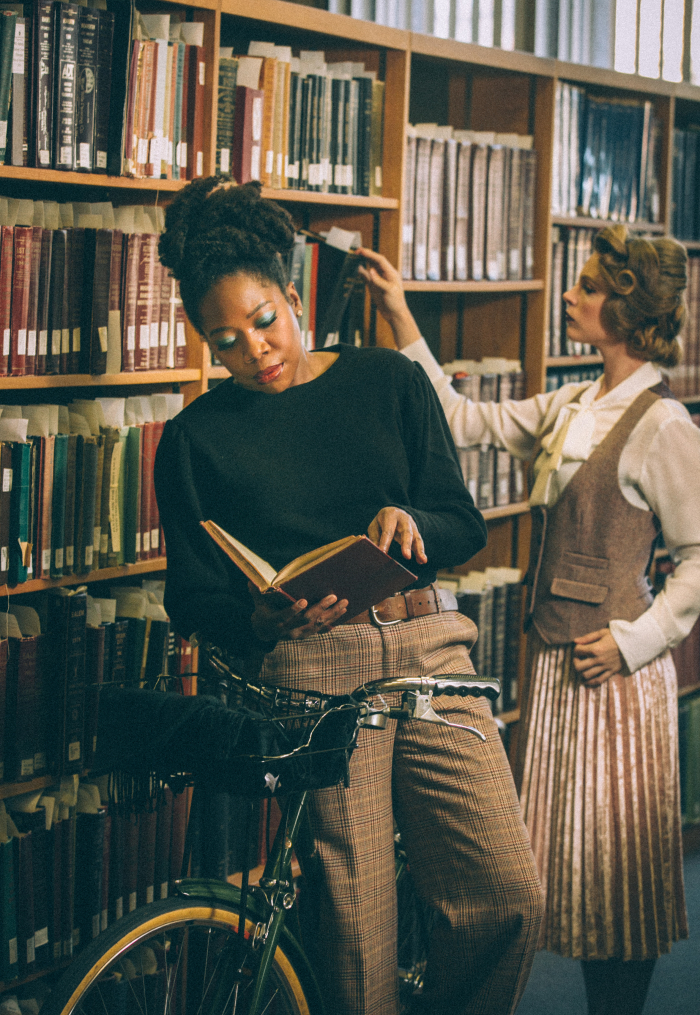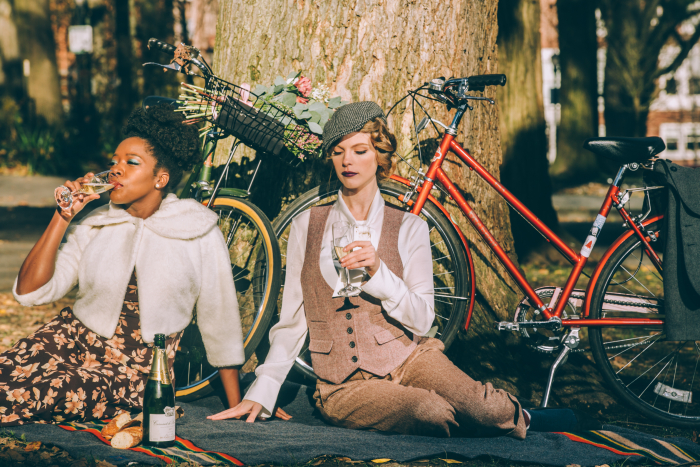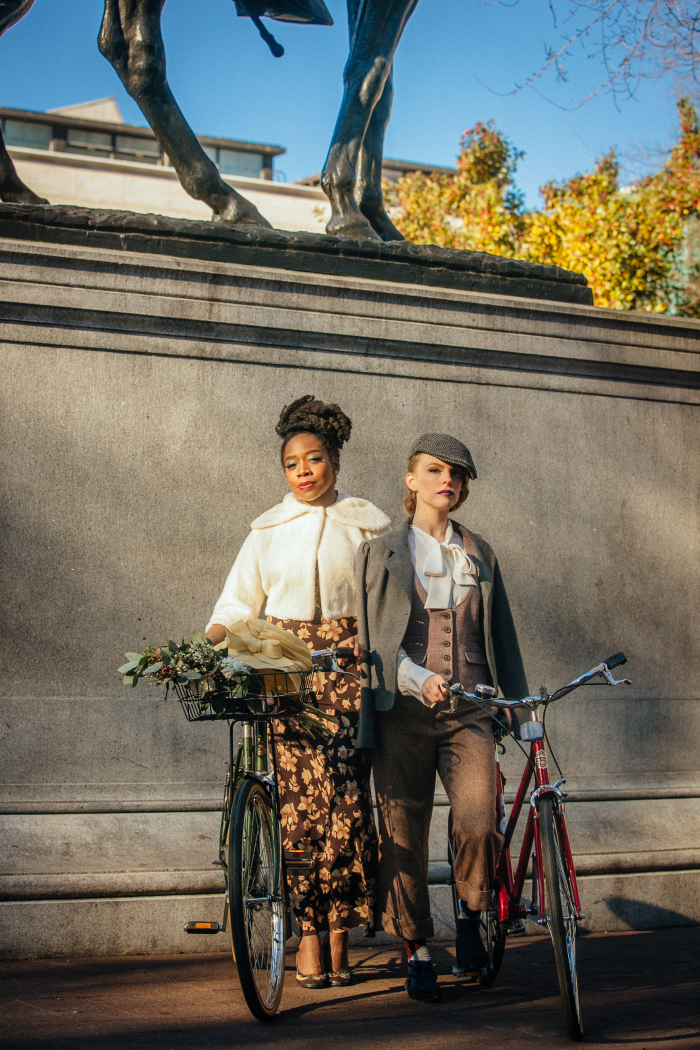 CREDITS:
Models: Nea Posey and Jeanie Whitten-Andrews
Bicycles: Private collection, Emilynn J. Pumarega
Clothing on Nea: Model's own
Clothing
 on Jeanie: Tweed vest from Gap via 
ebay
; Pussycat bow blouse, Argyle socks, and tweed trousers from 
Uniqlo
. Pink velvet accordion pleat skirt from 
Target
. Flat cap from 
London Fog
; all courtesy EJP private collection