"A modern Marie Antoinette walks into a hip bakery…" sounds like the beginning of an awesome joke, huh? But today, it's no joke at all. I'm sure we're not alone in our fascination with such an iconic historical figure. OK, we know that she wasn't perfect, guys, but there's something about Maryie that has us coming back for more. So, no surprise, that when our friends at Fox and Plume Photography sent over this totally rad shoot we fell head over heels. Young squires and dames, we present to you this fantastic mod Marie Antoinette Bakery shoot.
According to Fox and Plume Photography, they were "inspired from loving ice cream a little bit too much and the colorful world of Marie Antoinette." I mean, who isn't? They "have a local creamery in Paso Robles that makes amazing sheep's milk ice cream," so they naturally "contacted the owner of the creamery and asked if [they] could do a styled shoot there." Luckily for us all, they said yes!
We are just loving how hip our gorgeous model looks. The pink dye in her hair gives off a powdered effect that brilliantly nods to the Georgian period. The high-waisted pinstripe pants are fabulous and soon to be in our closets. They add a whimsical touch that we think Millennial Marie would have in her wardrobe. And you just absolutely can't eat a cupcake without some fab retro blush sunnies.
Essentially, this shoot is our style goals for when we want to channel Antoinette without donning a corset. Fox and Plume Photography did a masterful job at styling and producing such amazing images. Honestly, if they ever need someone to eat pastries in a shoot, we're your gals!
Mod Marie Antoinette Bakery Shoot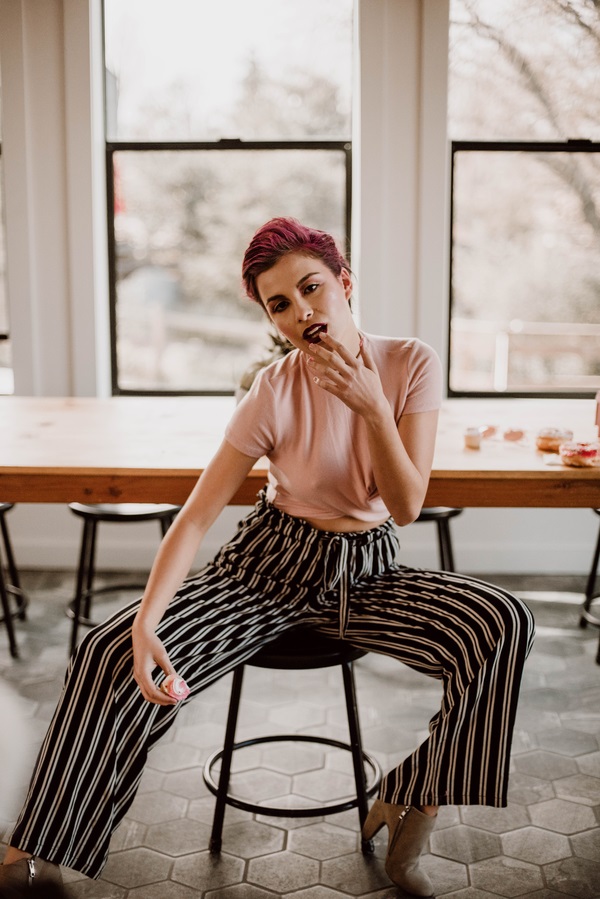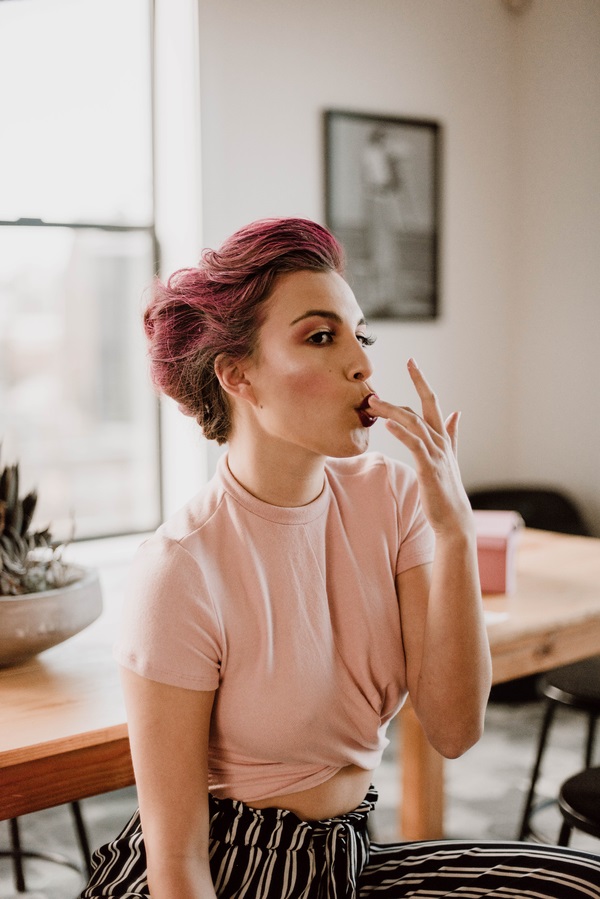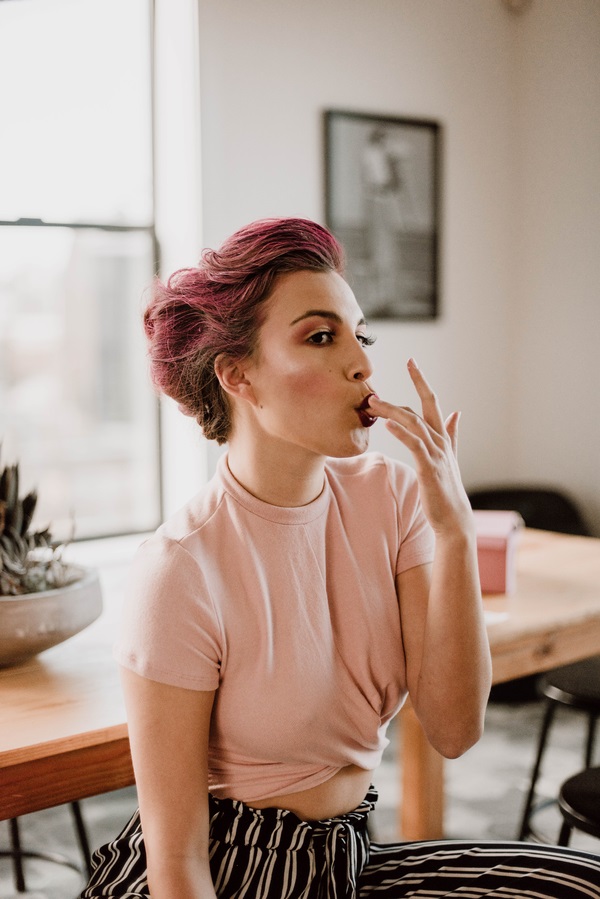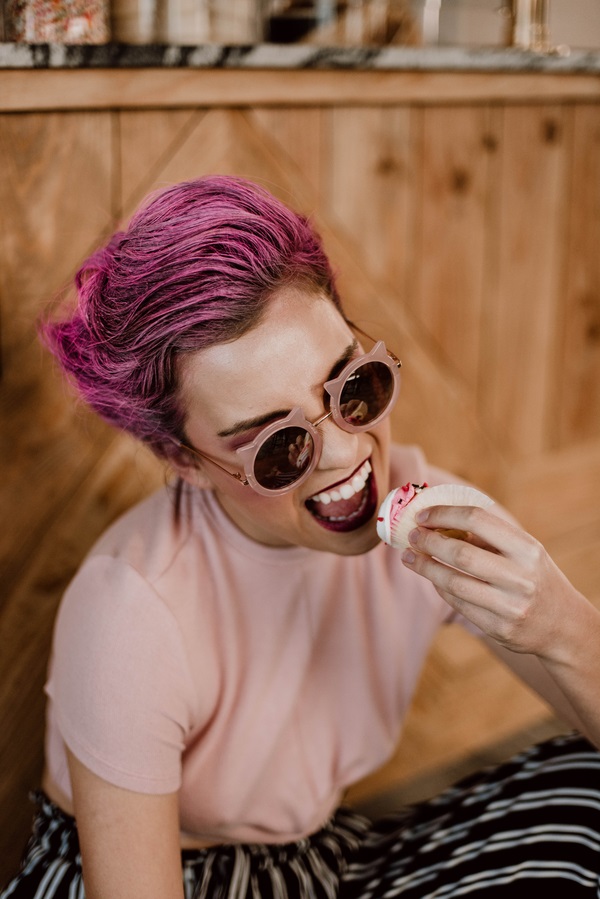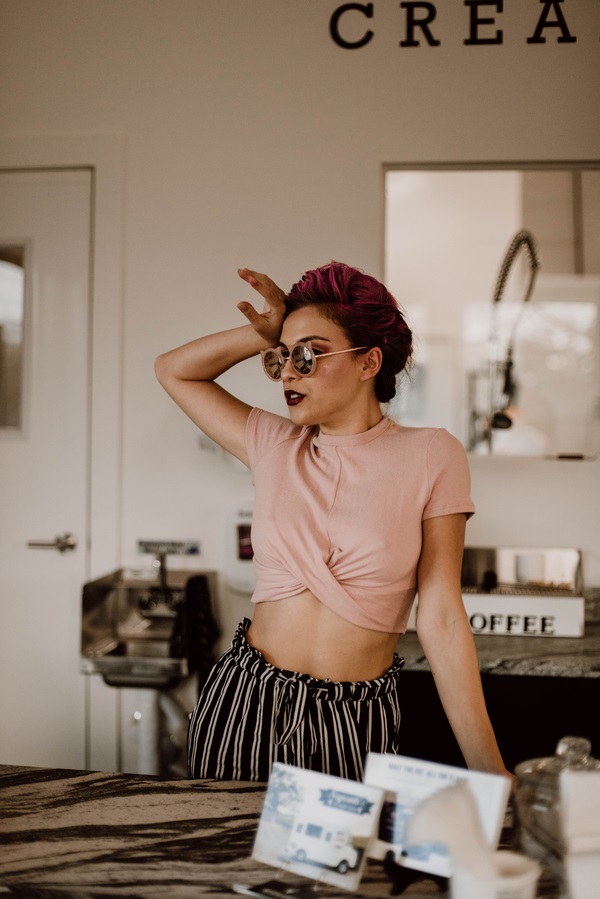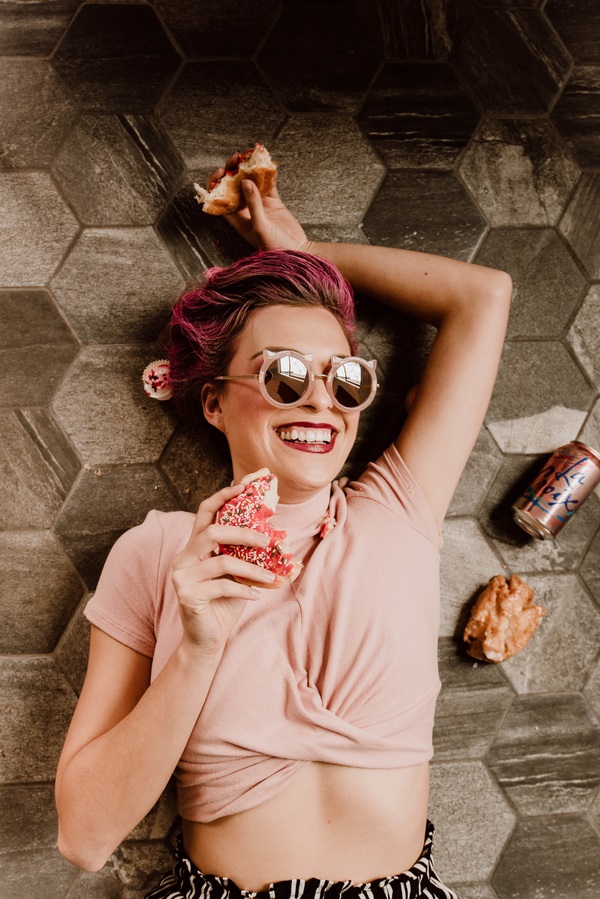 CREDITS:
Photography: Fox and Plume Photography
Venue: Negranti Creamery