Our couple today is just way cooler than us. We'd like to think that we could pull of this epic edgy shabby chic wedding in downtown Chicago, but alas, we could not. Because to pull off this hip of a wedding, you have to be hip yourself. Funny how that works! Even if we can't be the beautiful bride and groom, Erin + Eddie, we can still admire from afar. Thank you to the talented Giving Tree Photography for sending us this gorg wedding. We're taking notes.
For every event, invitations always set the tone. That is why these funky cool invites from Erin Gonzalez are so amazing (we kind of can't stop staring). Our favorite detail of these little beauties, you ask? The fact that the RSVP card poses the question "you in or what?" Well let me tell you something folks, we are most definitely "in." We are also loving the modern warehouse vibe of the Salvage One venue mixed with the gorgeous vintage furniture from Chicago Vintage Weddings. That combo is really hitting all the right notes for us.
Erin is looking absolutely incredible in her sweetheart neckline ivory mermaid gown from Allure. We are obsessing that this cut of dress not only shows off her rockin' figure, but also her tattoos (told you they were cooler than us)! To then go for white sneakers with blue shoelaces is just icing on an already delicious cake. Her bridesmaids are in flowy long gowns, each being a different shade on the pink color spectrum. They coordinate seamlessly with the wild perfection of the bouquets done masterfully by Flowers for Dreams.
Excuse us over here while we pine over the hip style of these two and enjoy this truly special wedding!
Edgy Shabby Chic Wedding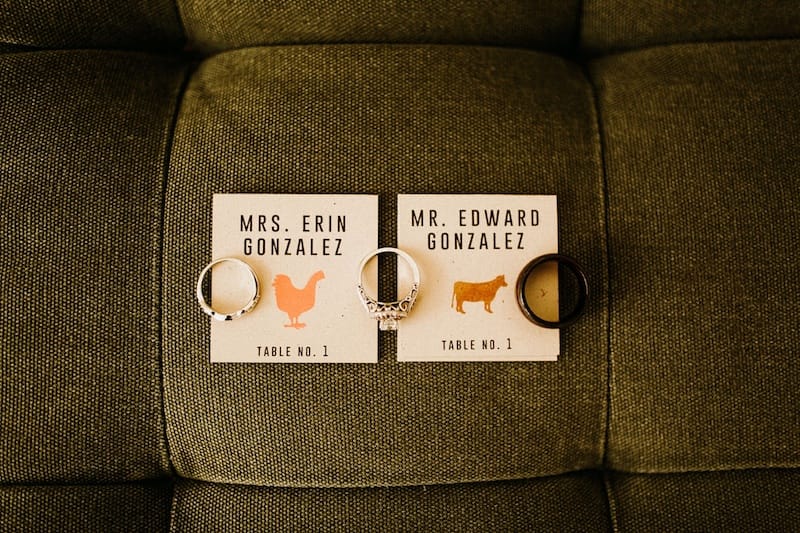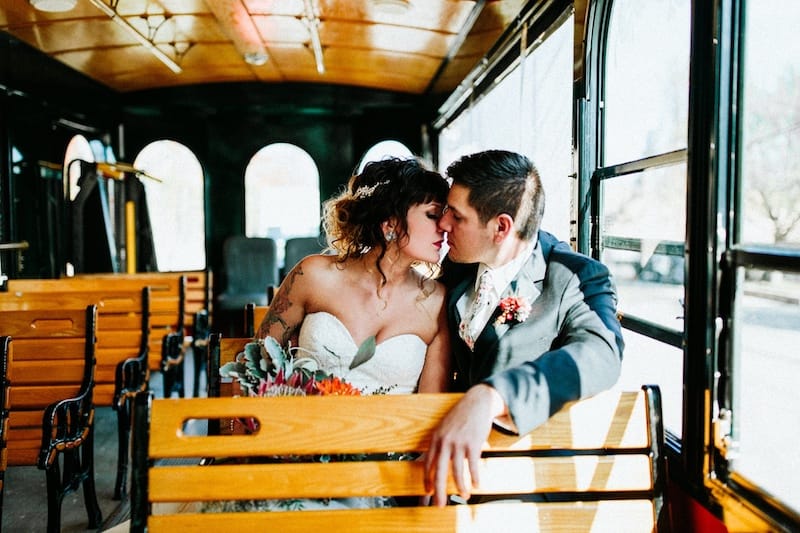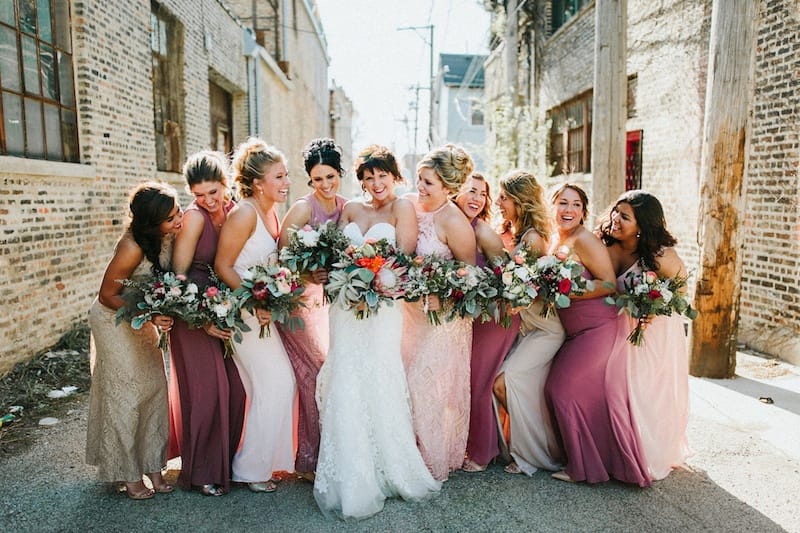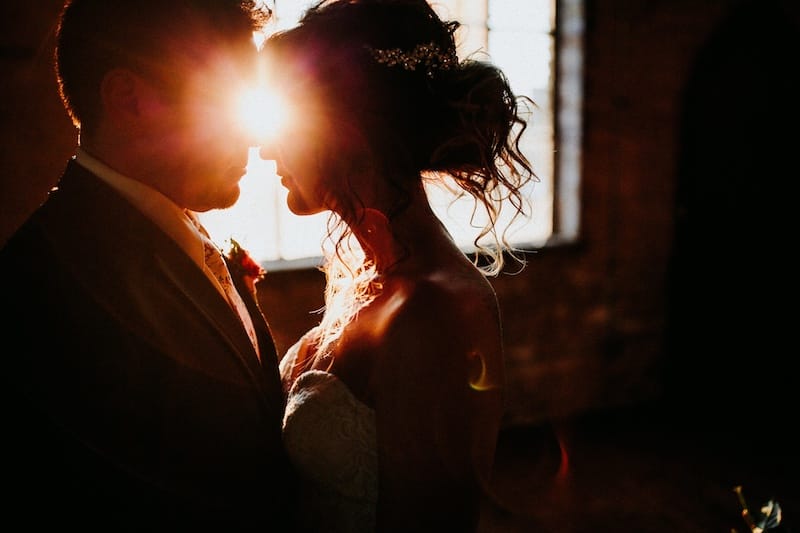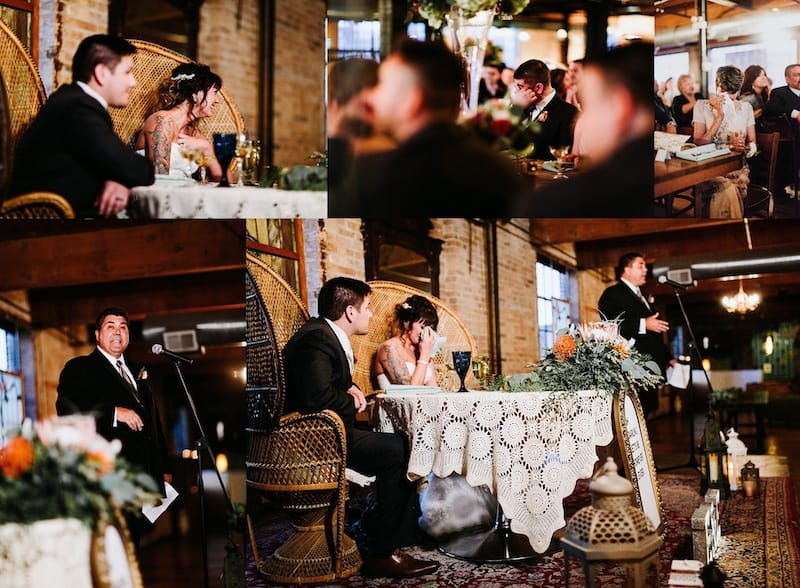 CREDITS:
Photography: Giving Tree Photography
Event Design: Chicago Vintage Weddings
Florist: Flowers for Dreams
Venue: Salvage One, Chicago IL
Dress: Allure
Caterer: Big Delicious Planet
Rentals: Chicago Vintage Weddings
Cake: Allie's Custom Cakes
Hair: Katelyn Pruitt
Makeup: Sta-Glam
DJ: Toast & Jam
Invitation Suite: Erin Gonzalez