Even though spring has officially sprung, we are still having some daydreams of winter. Now don't get us wrong, we're definitely ready for warmer weather. However, we're not ready to let go of the dramatic, moody, and epic shoots that can come from colder inspiration. Which is why today we are beyond excited to share this truly sensational shoot that is making us feel all the feels. Our friends at Wild Daisy Events sent over this "Ice Queen" styled wedding shoot, and it's nothing short of amazing.
The talented people at Wild Daisy Events put together this incredible session. They said that they wanted to produce something that was "a combination of a winter wedding mixed with a mystical-fairytale queen." So in other words, what Elsa's Pinterest board probably looks like currently. What makes this shoot above and beyond (besides everything) has to be the gorgeous off-the-shoulder gown from Lily Rose Bridal, amazing decor by Evermore and Elegant and Classy Events, and the styling details that add the "ice" to our queen. Normally we wouldn't necessarily want to have an outdoor winter wedding, but this shoot is quickly changing our mind.
Of course we wouldn't be able to share any of this with you without the wonderful LunahZon Photography. These breathtaking images absolutely transfer us into our queen's mystical and magical world. We are so impressed with Wild Daisy Events and what they were able to put together for this shoot. Honestly, we're kind of thinking in a past life we were ice queens and now we know who to call to make it a reality.
Ice Queen Styled Wedding Shoot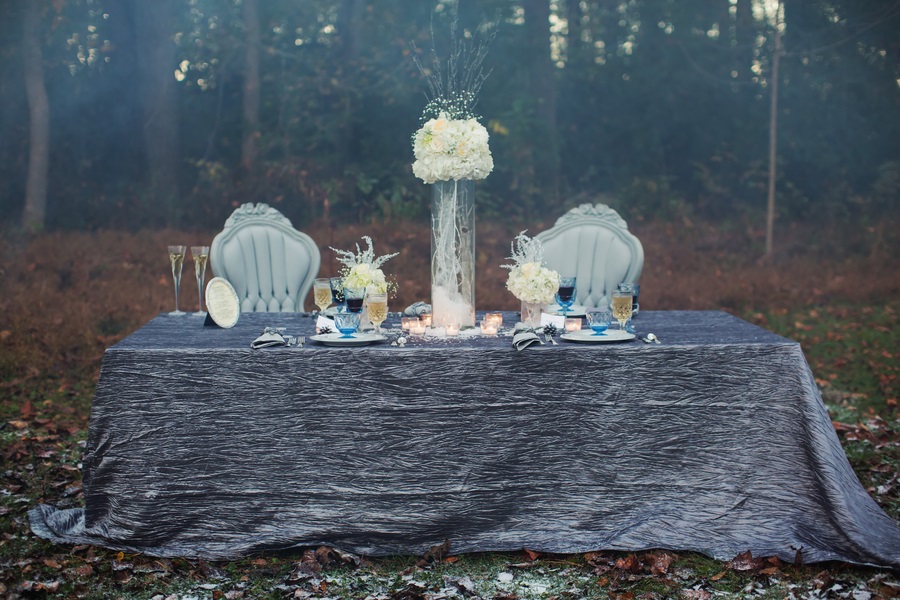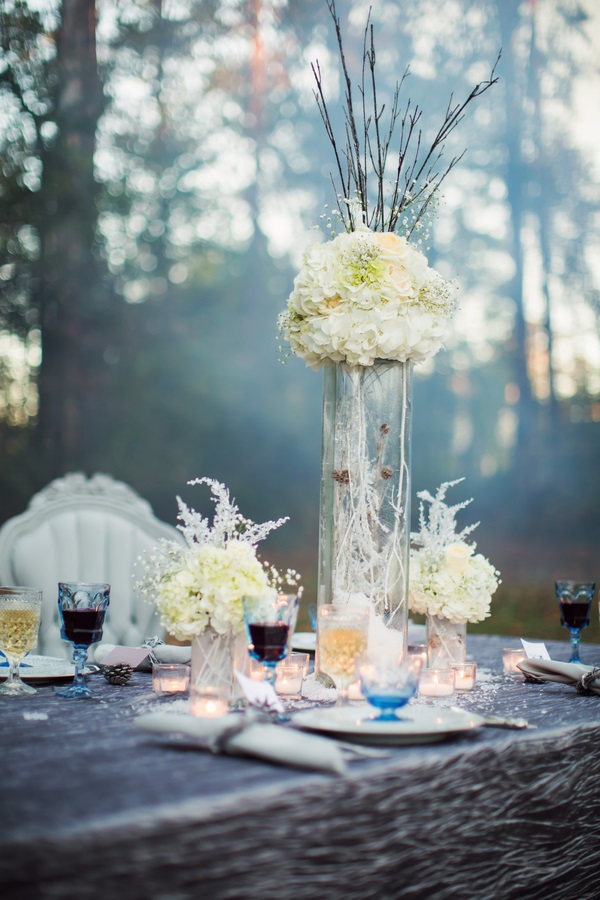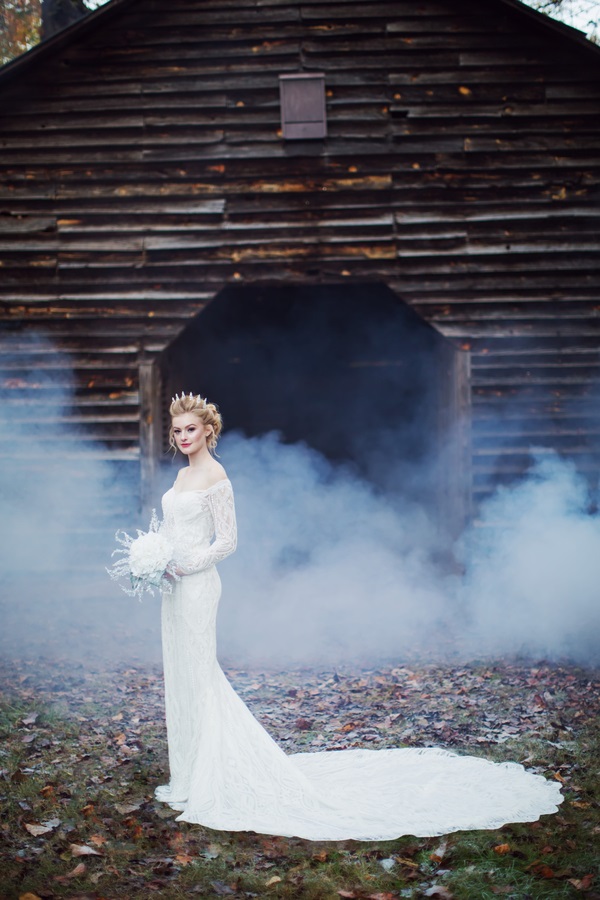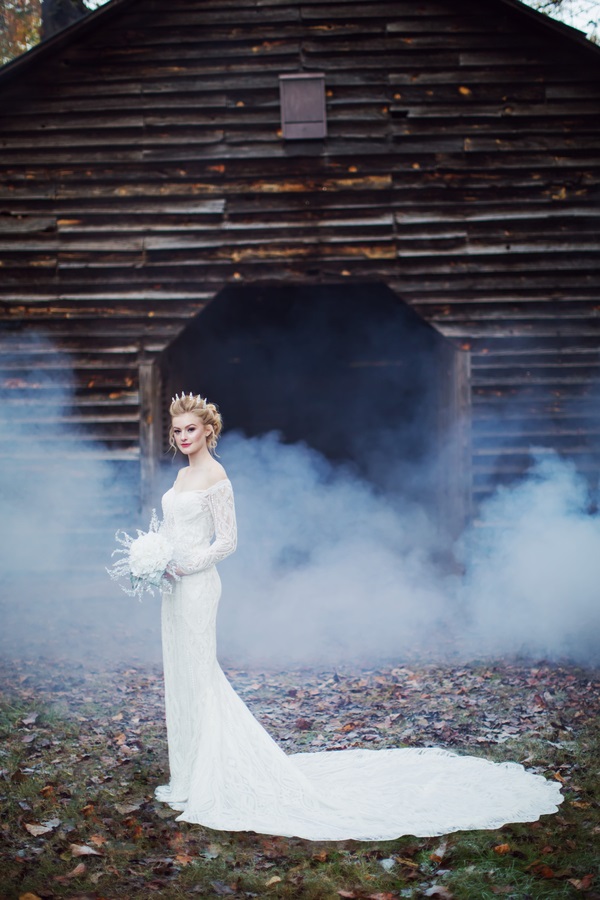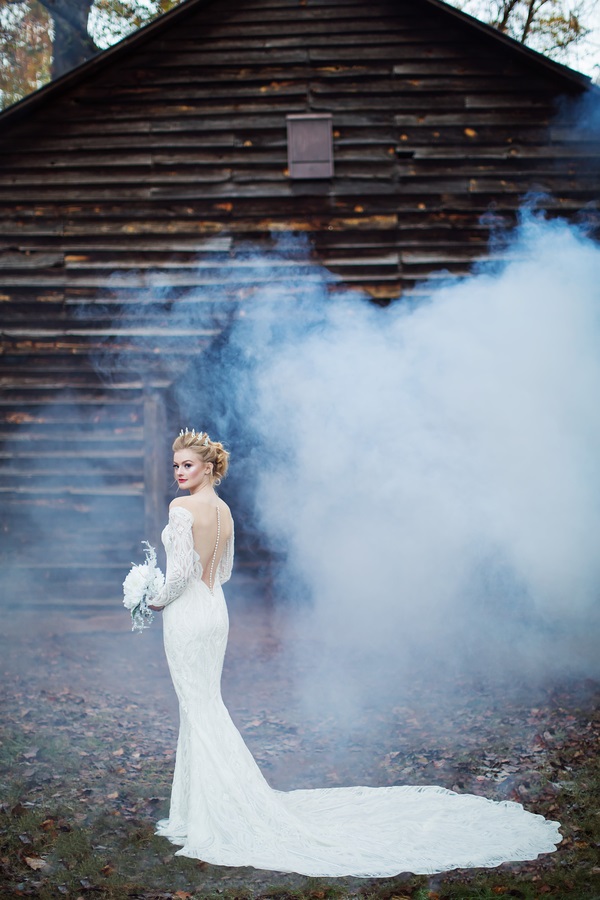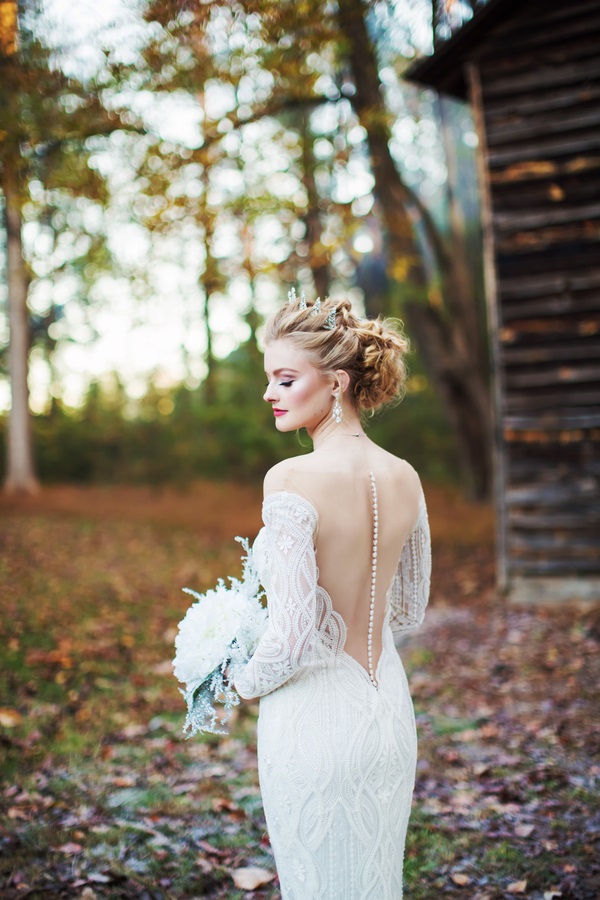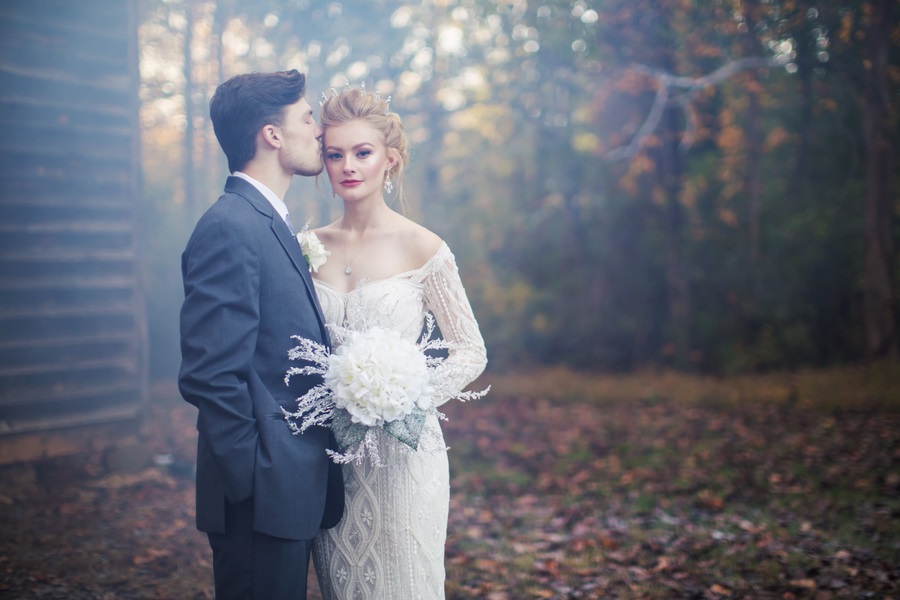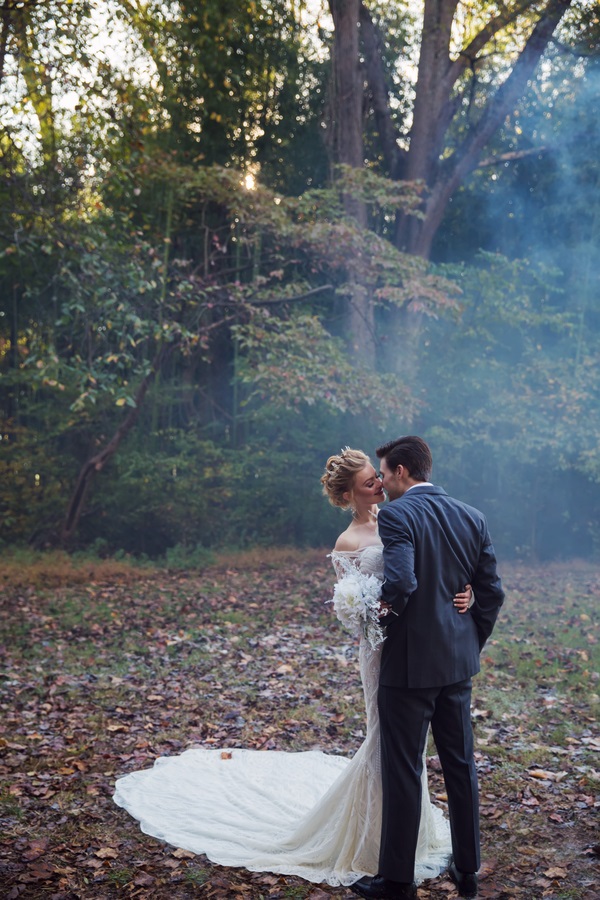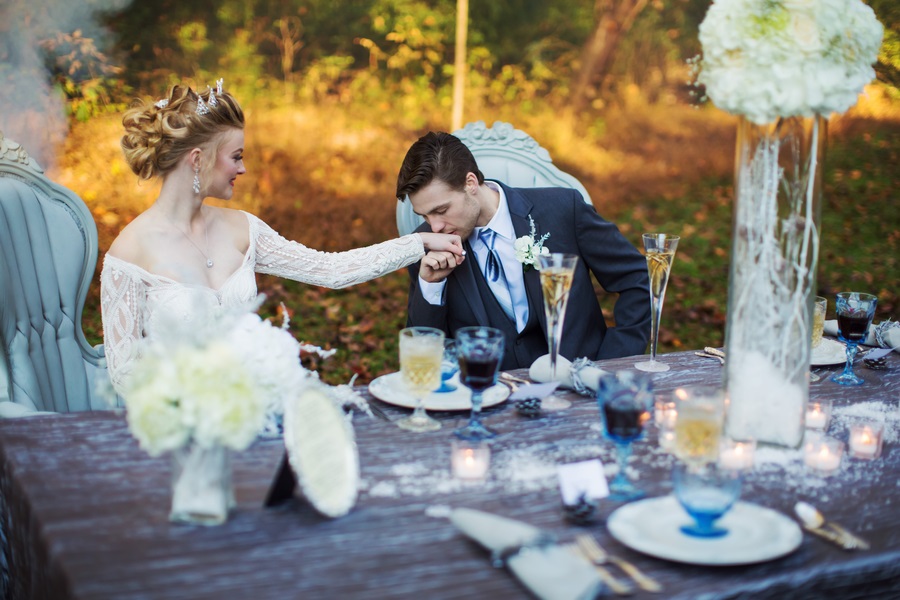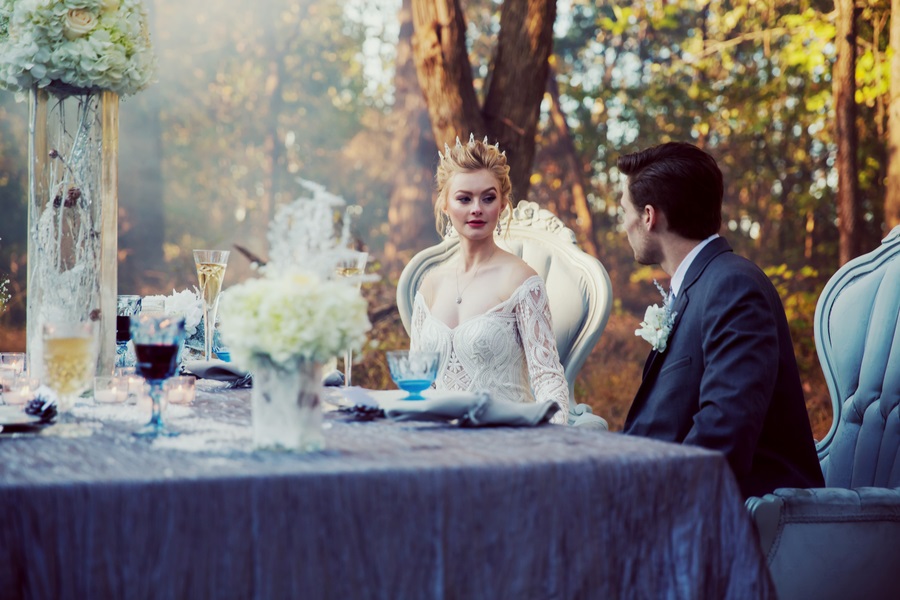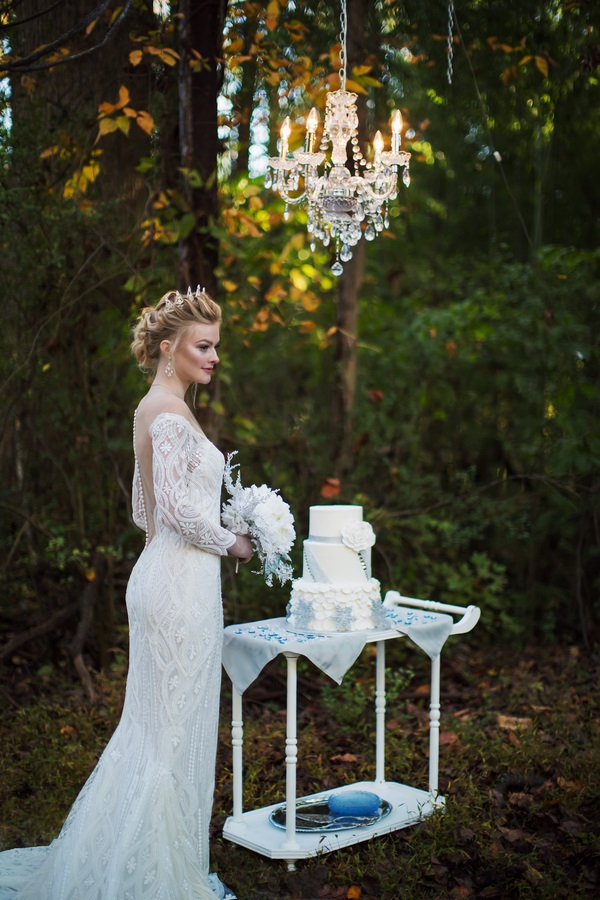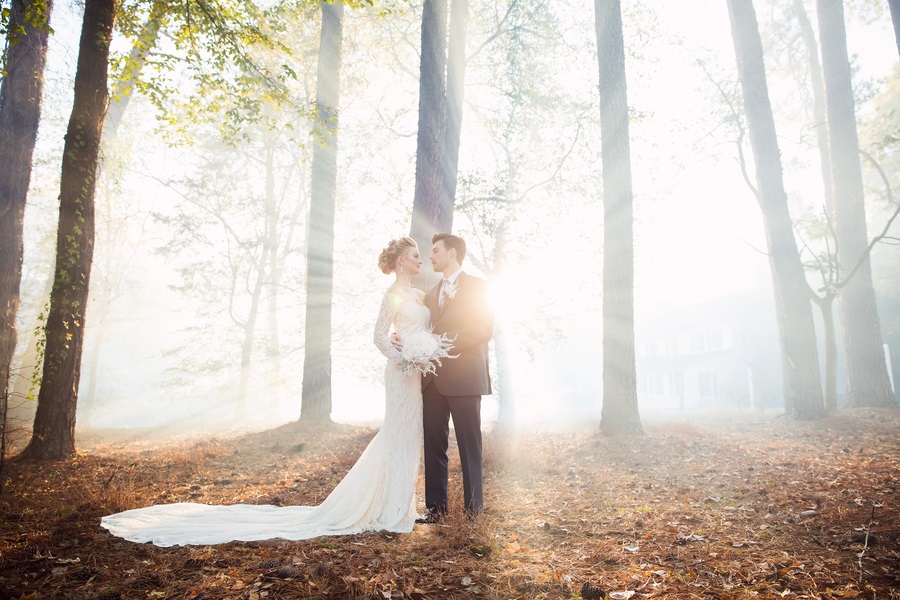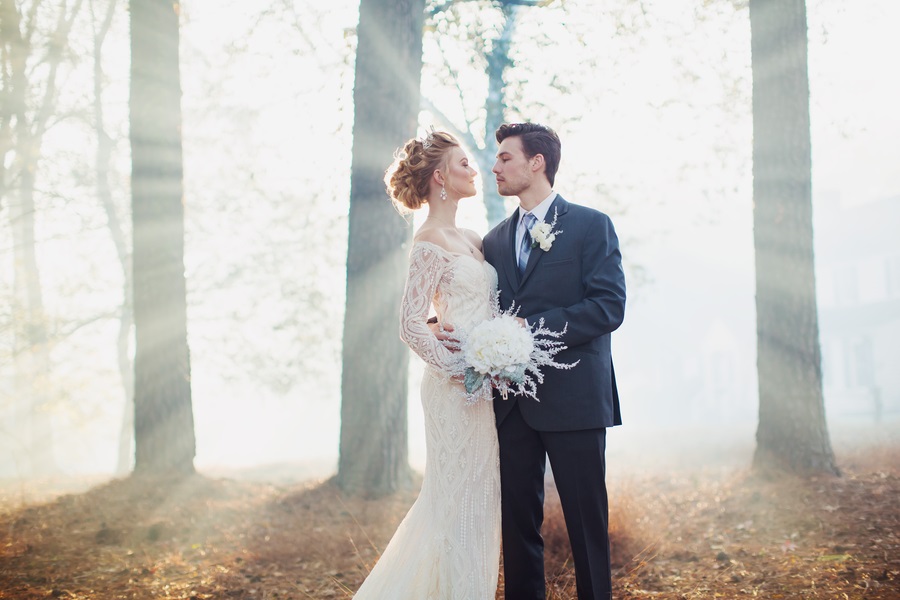 CREDITS:
Event Designer + Event Planner: Wild Daisy Events
Photographer: LunahZon Photography
Equipment Rentals: Elegant and Classy Events ; Evermore
Bridal Gown: Lily Rose Bridal
Beauty: Adrian D. Howe
Florist: Step N Style
Bakery: Maddy's Fatty's
Venue: Beaver Dam Historical Home + Grounds
Apparel: Peninsula Cleaners