We still haven't been able to scrape our jaws off the floor from this insanely amazing and extravagant three day wedding in Bali. If you've missed Part One, please do yourself an immense favor and check it out before you continue. A traditional Chinese tea ceremony and Roaring 20's welcome dinner? Yeah, that's not to be ignored. Today, however, we are focusing on the Big Kahuna. The Big Day, rather. So buckle up, ladies and gents, because this is going to be one fabulous and epic ride.
But how did this adorable couple get engaged you may ask? Well, Bobby had the ring (custom made we might add) for a couple months and locked it in their study. One day he found the room locked from the outside and became paranoid that their part-time helper might have found and took the ring. He grew more anxious throughout the day and started searching YouTube videos on how to pick a lock (what did we do before YouTube?). He eventually managed to open the door and found the ring. The urge to propose suddenly rushed over him. He woke Pinky up in the middle of the night and asked her to marry him. Afterwards, he told her that he originally had planned a destination proposal.
Speaking of destination events, these two decided on the spectacular Alila Villas Uluwatu Resort on the beautiful coast of Bali to host their wedding. If that wasn't enough, they exclusively booked the resort which gave access only to themselves and their guests. *Ahem,* I think our invites were lost in the mail, *ahem.* The ceremony took place on top of the pool, that's right, the pool. The aisle was lined with gorgeous white flower trees while the floral arch altar of your DREAMS was perfectly placed at the far edge of the glass platform. Seriously, this ceremony looks like it belongs in the movies.
Pinky wore not one, not two, but THREE wedding dresses for her nuptials. We're officially campaigning for Pinky to publish a book on how to do weddings right. She wore an Amsale gown with open back and train for the ceremony. She then changed into a long sleeve beaded Monique Lhuillier gown for the reception. And you obviously need a party dress to dance the night away. Pinky finished off the celebrations in a gorgeous Inbal Dror gown. Can we be anymore jealous?
Once again, Lara Hotz deserves all the praise in the world for her breathtaking work. As we mentioned before, this wedding looks like it was produced by Hollywood, and we don't know a better photographer to capture it. We also don't know a better videographer to bring this wedding to life. Humdrum Films created a cinematic masterpiece to truly capture the life and love of this event. Be sure to scroll to the bottom to check it out!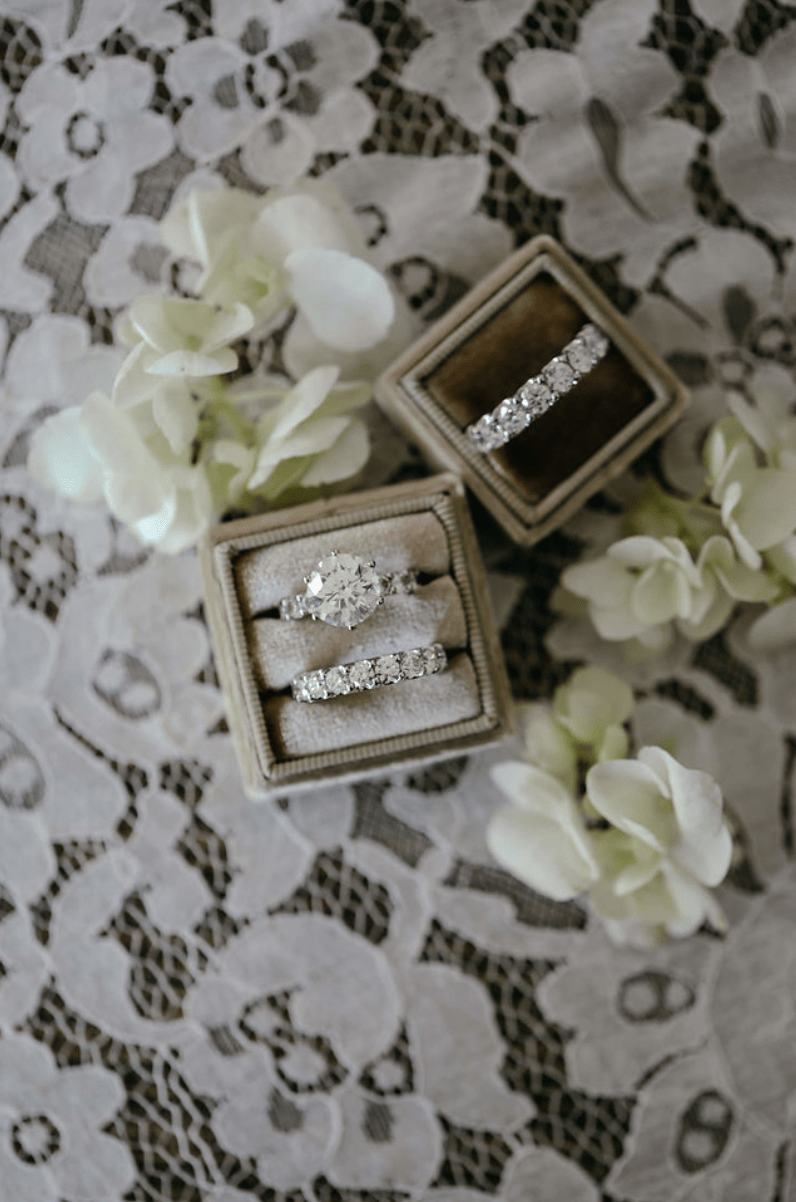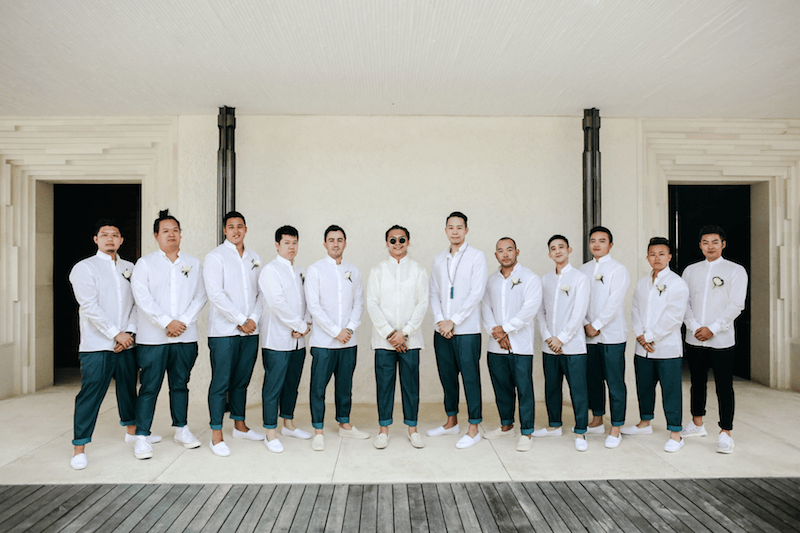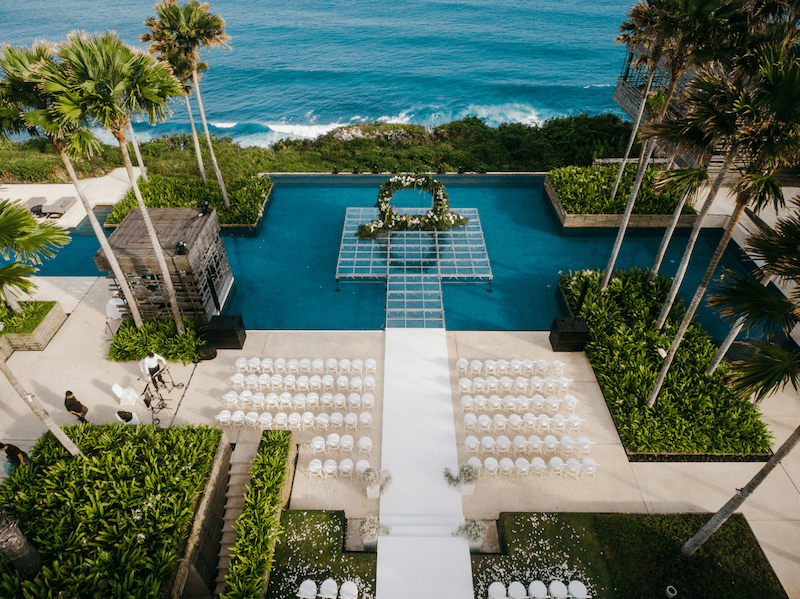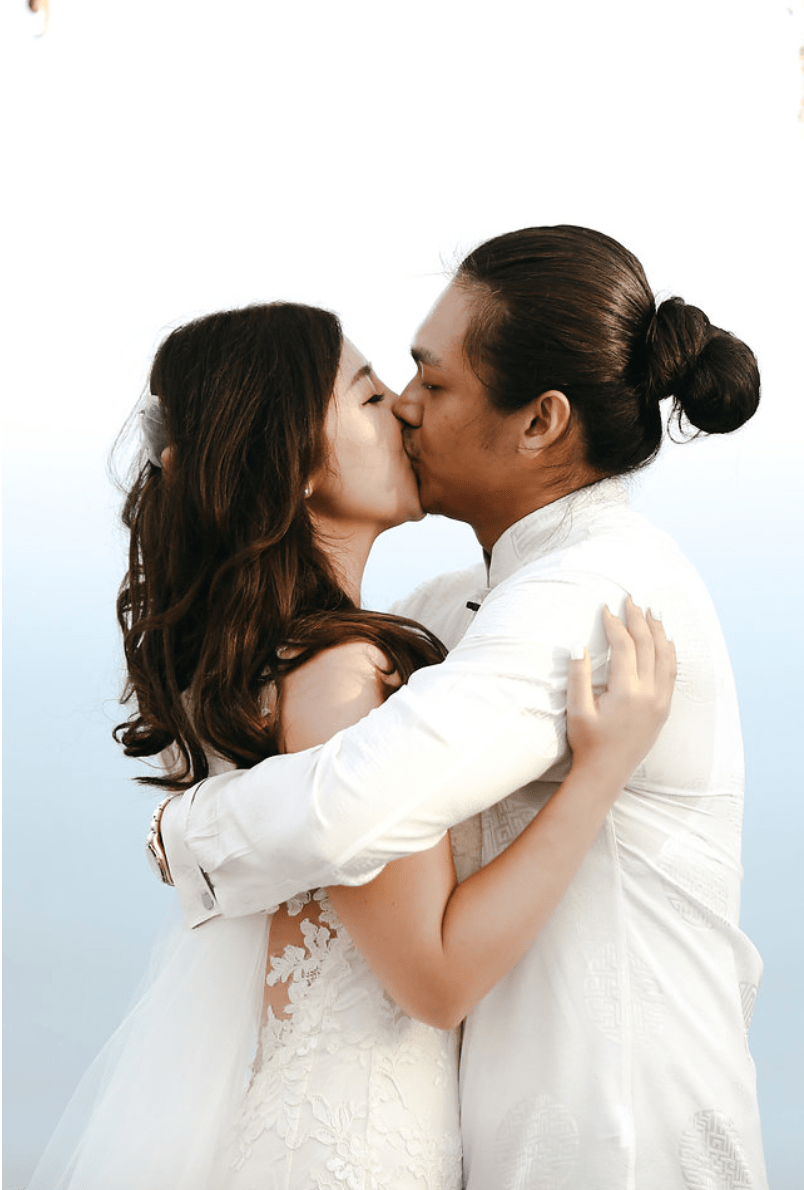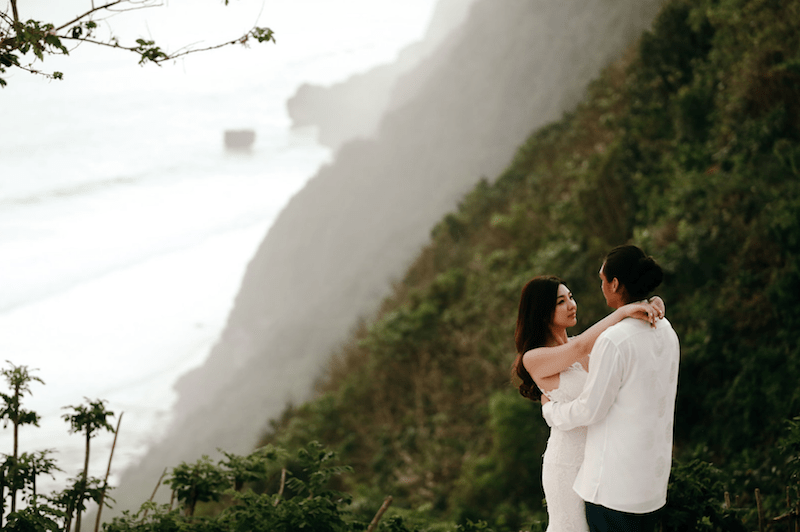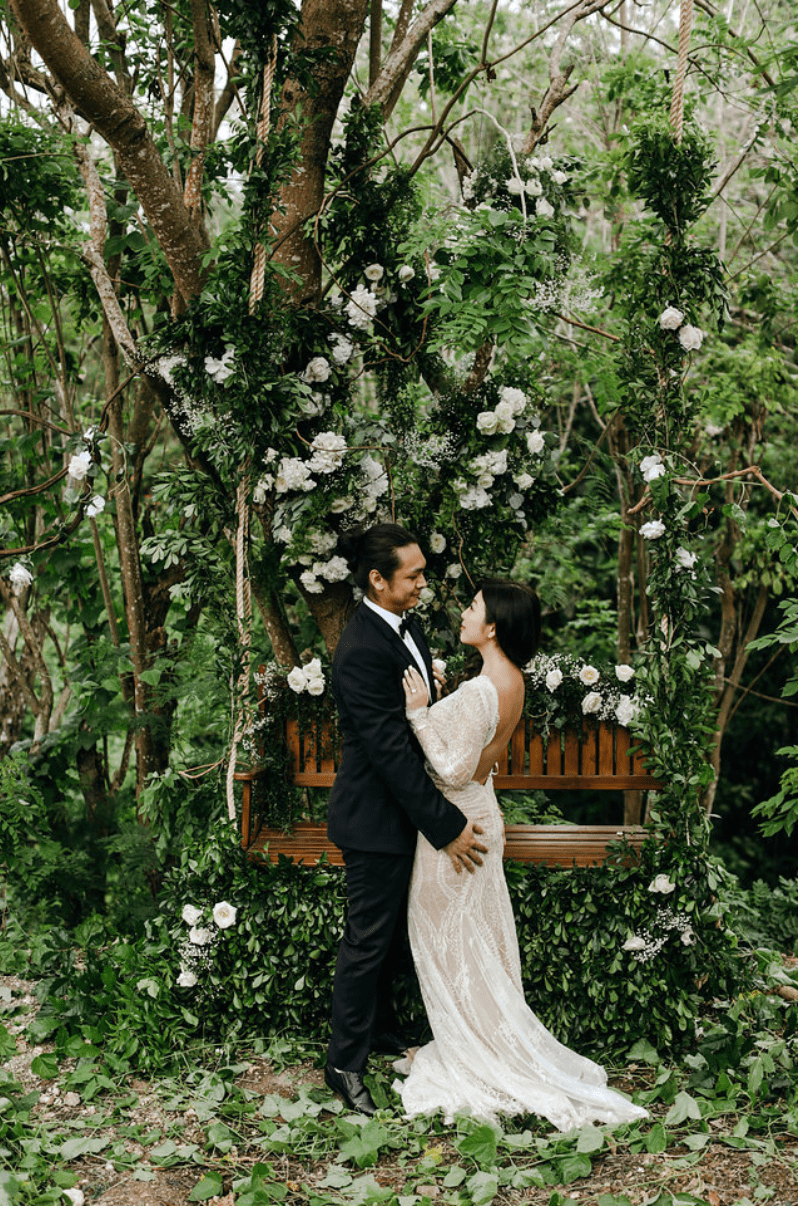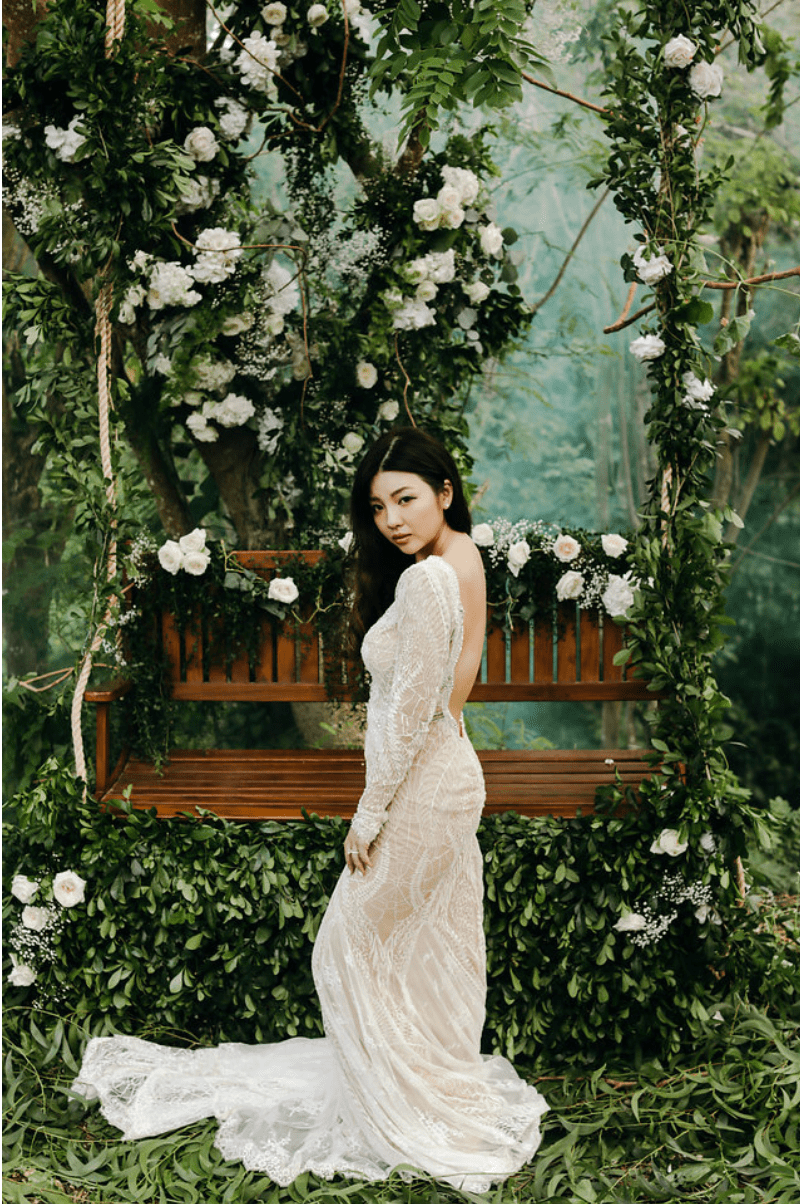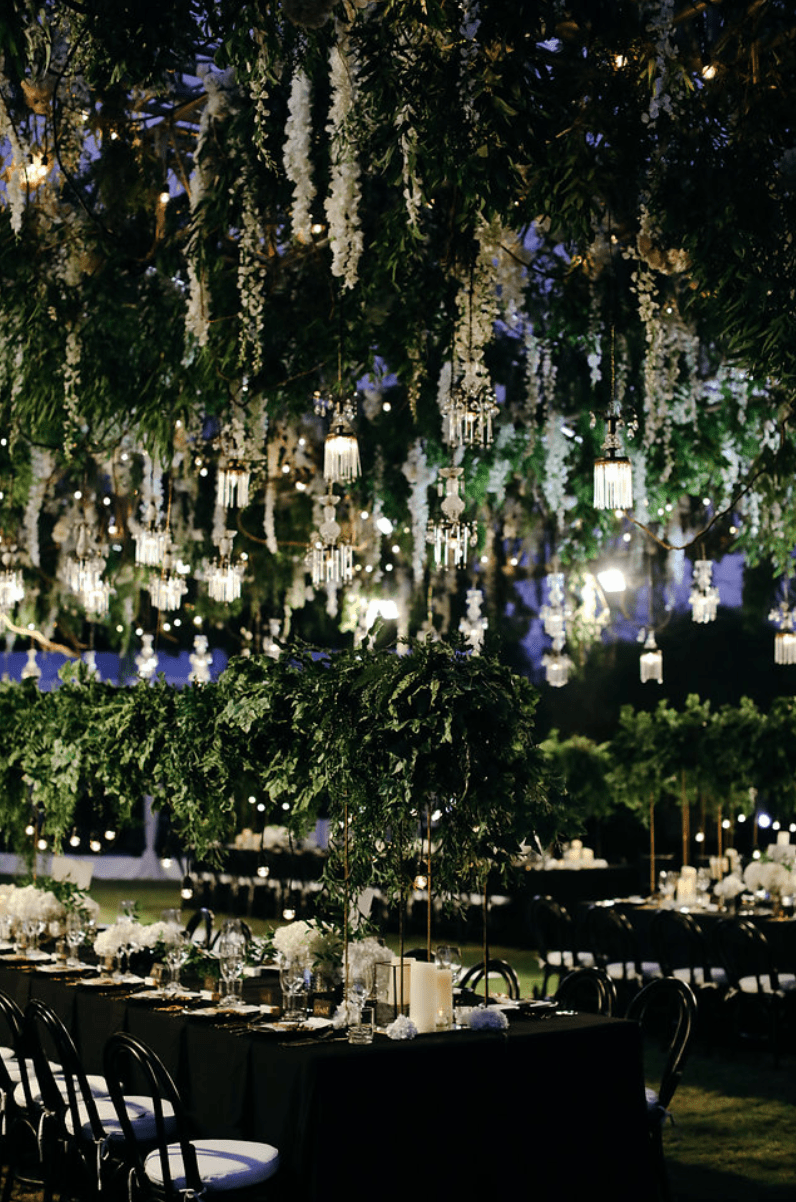 Wedding Video
Incredible Bali Clifftop Wedding | Pinky + Bobby | Feature Film | Uluwatu from Humdrum Films on Vimeo.
CREDITS:
Photography: Lara Hotz
Dress 1: Amsale
Dress 2: Monique Lhuillier
Dress 3: Inbal Dror
Videographer: Humdrum Films
Venue: Alila Villas Uluwatu Resort
Wedding Planner: Luxury Weddings Indonesia
Flowers: Flora Lines