Some weddings are so beautiful that we can't do anything but gawk. Whether it be the venue, location, decor, or fashion, these spectacular events are nothing short of perfection. And the wedding we have for you today is no different. Our friends at Infused Studios sent over this vintage black tie wedding in Lake Louise, and we are still trying to pry our jaws off the floor.
According to Infused Studios, "Cara and Keith's wedding at the Chateau Lake Louise was a chance to celebrate their New York City love story with the bride's massive Albertan family and introduce the beautiful Rockies to the couple's urban guests. The couple wanted to create a warm and celebratory atmosphere that would both complement the beautifully lush mountain setting and reflect the understated modern elegance of the newly updated Victoria Ballroom where the reception was held. For the waterfront ceremony on Victoria Terrace, they let nature take center stage, enhancing the blue of the lake and skies with pops of blue in the fuschia, pink and peach bouquets. For the reception, they were determined to have long feasting tables tables. Lush grey-green garlands of Eucalyptus ran down the center of the tables, bringing the natural theme indoors and providing a muted backdrop to the roses that seemed to bloom from the garlands. The low florals ensured that revelers could see and hear each other clearly, and the ivory pillar candles dotting the length of the tables ensured everybody was cast in a romantic, flattering glow."
We're not sure if we've ever seen such a gorgeous setting for a wedding. The picturesque mountain backdrop and pristine lake create a truly special environment for this formal vintage wedding. Everything from the style, decor, and delicate ornate touches, make this a wedding for the ages. You will not be disappointed!
Vintage Black Tie Wedding in Lake Louise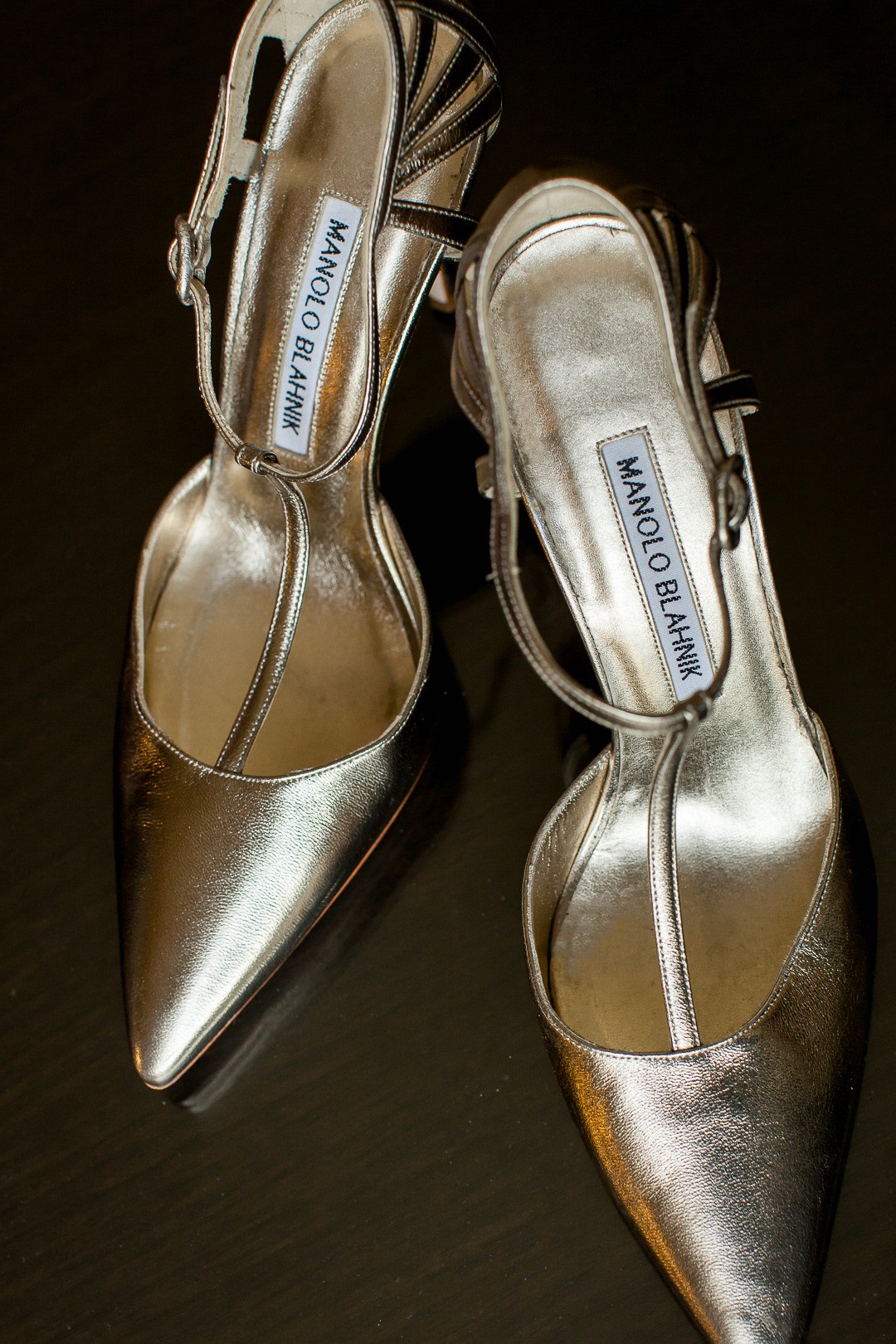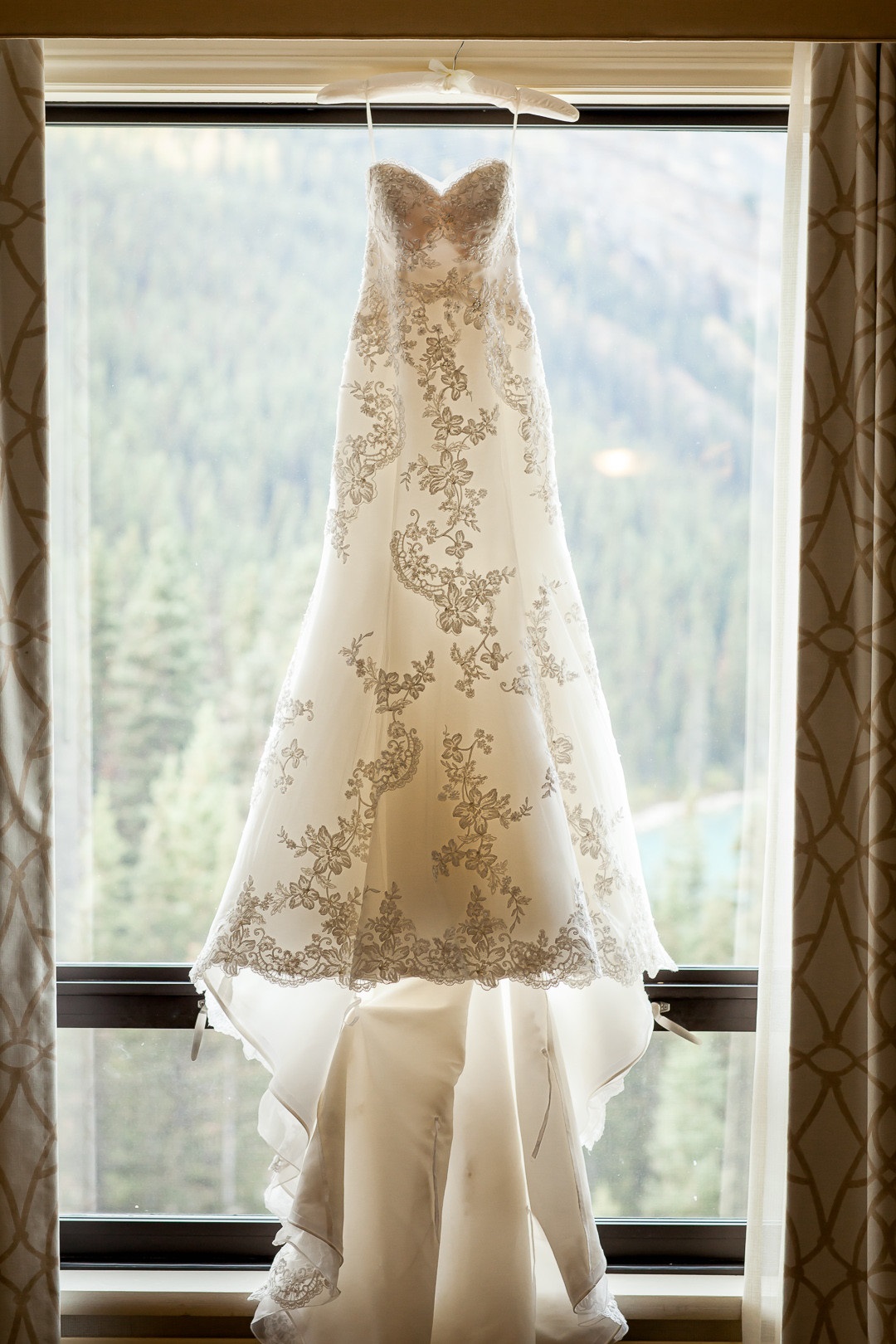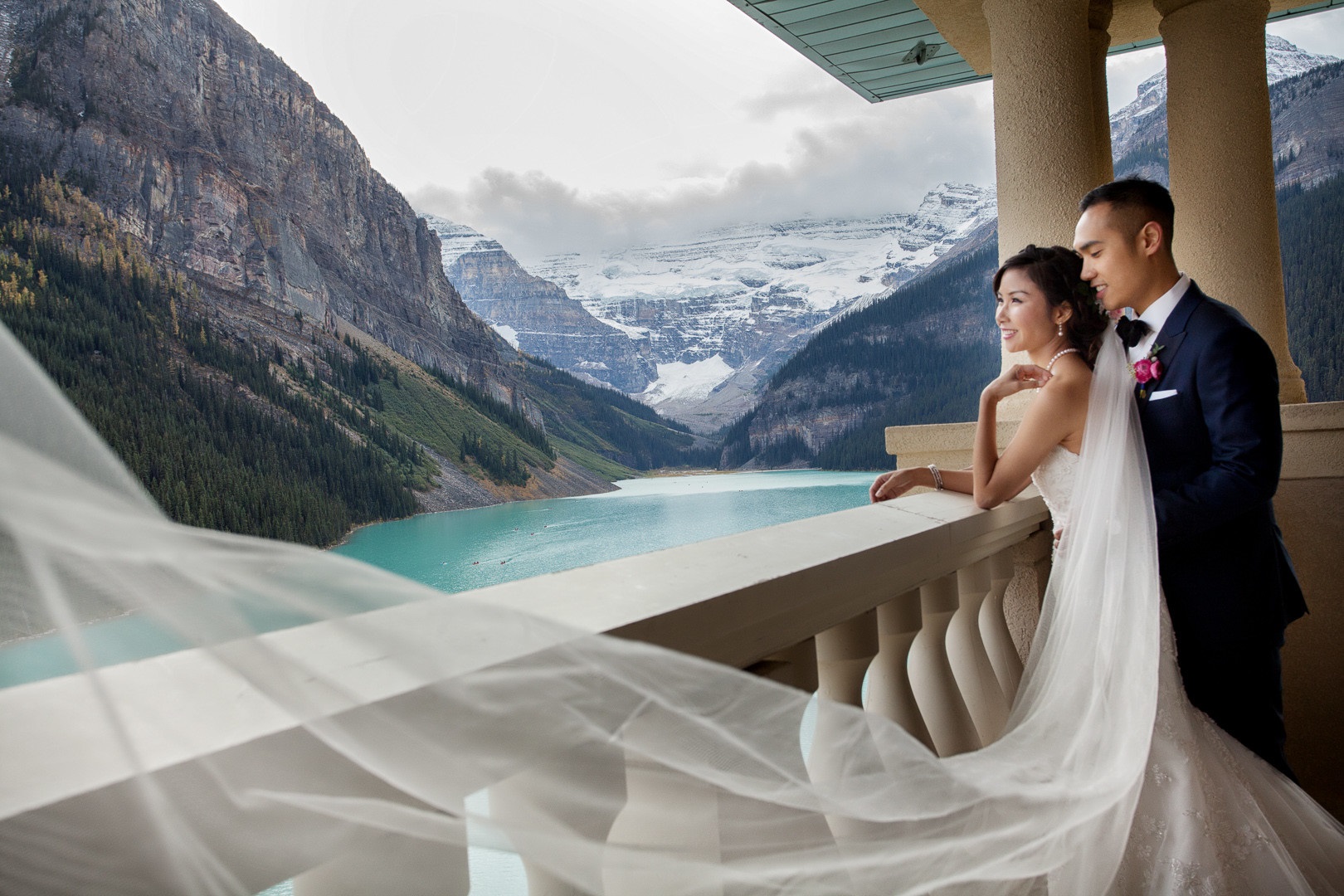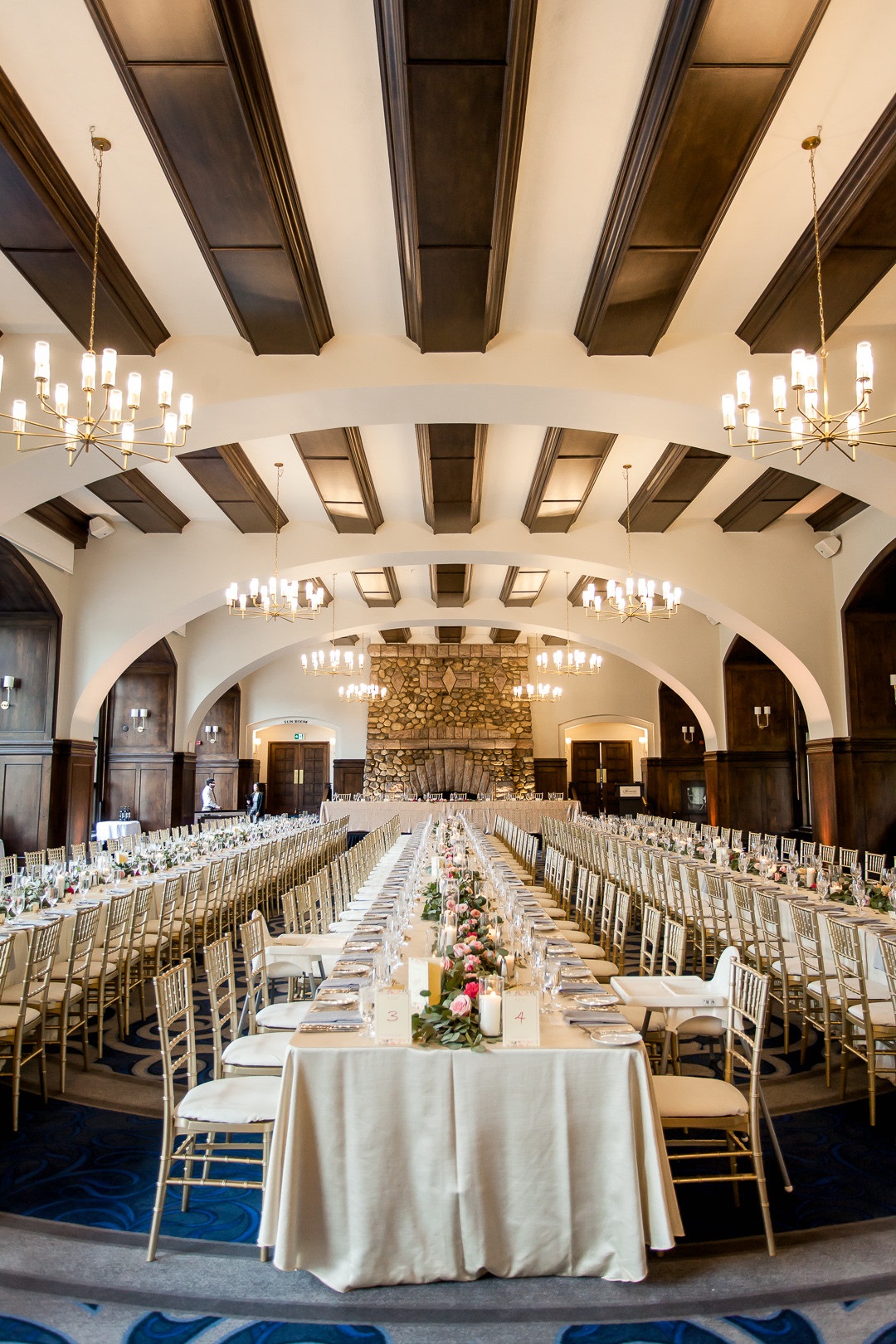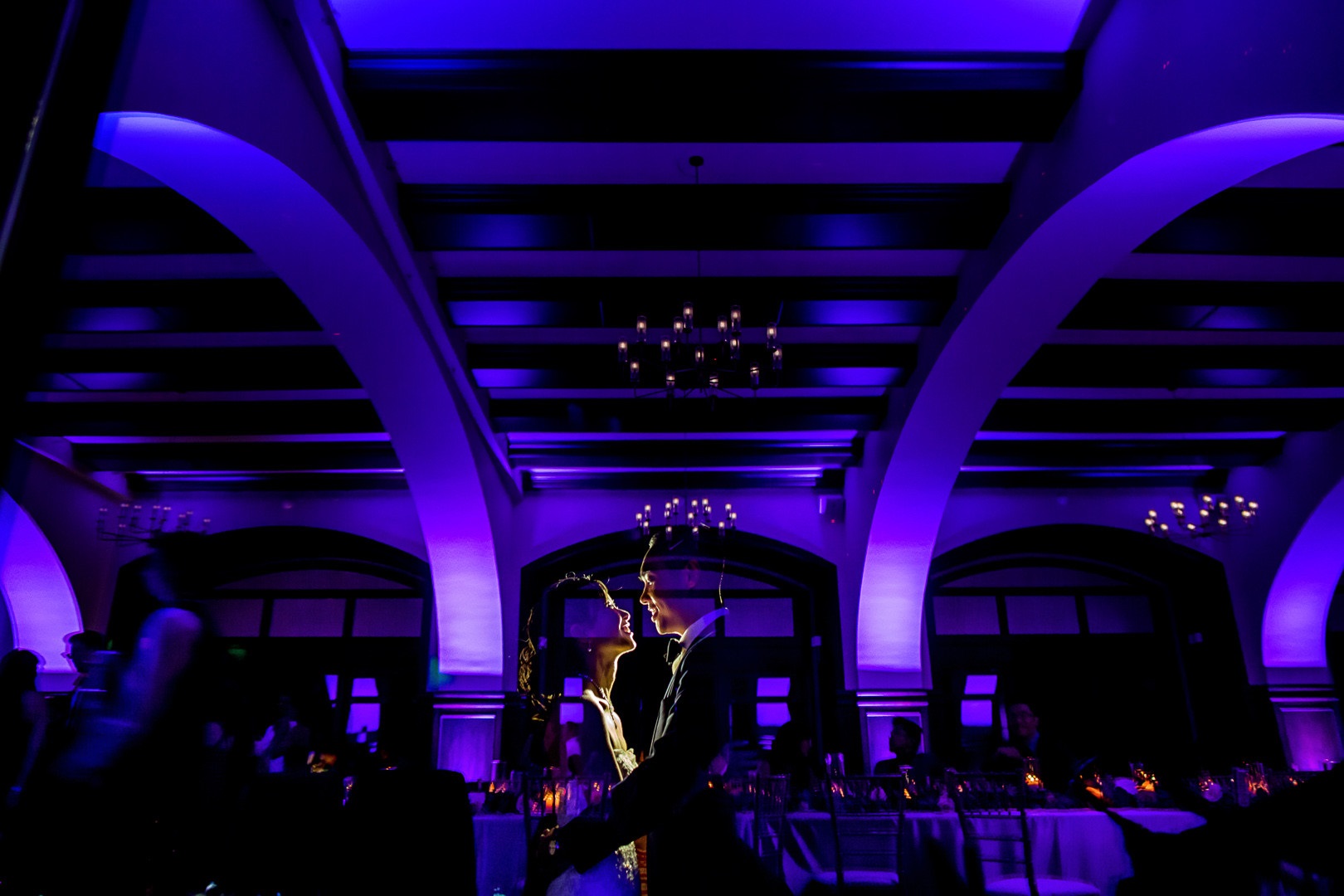 CREDITS
Floral Designer: Flowers In The Park//Equipment Rentals: SpecialEventRentals//Event Planner: Evelyn Clark Weddings//Other: The Fairmont Chateau Lake Louise//Photographer: Infused Studios
Submitted via Two Bright Lights