Who else doesn't have air-conditioning and dying for relief as the summer heat starts to kick-in? Imagine us raising our hands here. If you join us, then you are in for a treat today. And when we say "treat," we're not talking about a small piece of candy. No, we're talking jumbo-sized cold popsicles on a sweltering day kind of treat. Our friends at Breeanna Kay Photography sent over this vintage fire and ice themed wedding shoot, and it's too cool for school in more ways than one.
According to Breeanna, this shoot is "a truly unique and gorgeous Minnesota Ice Castle wedding with a vintage fire and ice twist.  This gallery features a redhead female model and florals that bring fire to the shoot and an icy bridal dress that is sure to be the envy of every reader."
Perhaps Jon Snow knows nothing, but we know that this shoot is absolutely stunning. It feels like a summer wedding has been placed inside Elsa's ice castle. The vibrant colors, ornate gold table settings, sexy Alon Livine gown, and abundant flowers look right at home in this frozen palace. This shoot is giving us some much needed cooling off and has us wondering how much ice castle rent is for the rest of the summer.
Vintage Fire and Ice Themed Wedding Shoot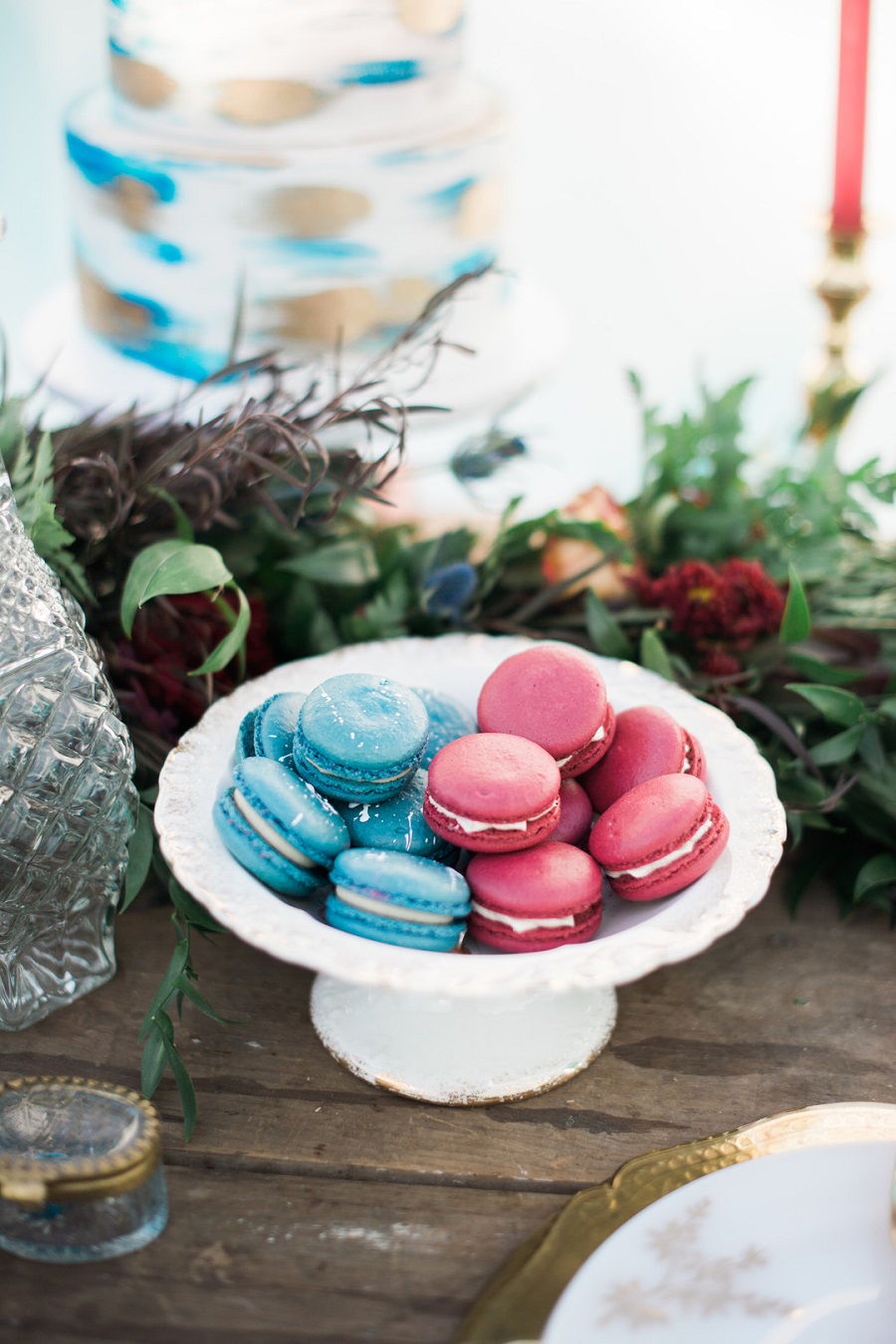 CREDITS:
Photographer:  Breeanna Kay Photography//Dress Designer: Alon Livne//Makeup Artist: Plush Beauty Lounge//Other Location: Ice Castles//Calligrapher: The Curly Quill//Dress Store:The White Room Mpls//Cake Designer: Amy's Cupcake Shoppe//Other: Chipped&Chiseled//Floral Designer: Moody Hues Event Floral
Submitted via Two Bright Lights