One of the popular trends sweeping Bridal Nation is bridesmaid proposals. For some, simply asking the question just doesn't cut it anymore. Brides are now taking a page out of the engagement handbook and using epic gestures to "pop the question." But what's wrong with that!? If brides want to do something special for the people standing next to them on one of the biggest days of their lives, we say "go crazy!" Which is why we are off-the-charts excited to share this epic vintage tea party bridesmaid proposal with you all today. And, yes, it is just as good as it sounds (maybe better).
According to Jen Vazquez Photography, "our stylist created a really fun girly tea party that would be such an exciting treat for all future bridesmaids and the bride alike. With the tea party taking place inside a modern barn, we wanted to bring a touch of the garden in[side] by building a modern trellis for seascapes to adorn with florals as the backdrop for all of the pretty little bites from salt and honey. Kayli of CrushCo Design wanted to bring in florals anywhere we could as kind of a nod to the typical vintage floral patterned tea party we all know and love. Overall we went for a fresh and feminine style that brides could easily pull off for their own tea parties!"
To be quite honest, there isn't anything we don't like about this shoot. Well, other than the fact that we weren't invited. Everything from the delicate place settings to the downright fabulous outfits are filling us with equal parts jealousy and admiration. So for all of you #bridetobes out there looking for a unique and stunning way to propose to your ladies, please use this shoot as inspiration! It won't steer you wrong.
Vintage Tea Party Bridesmaid Proposal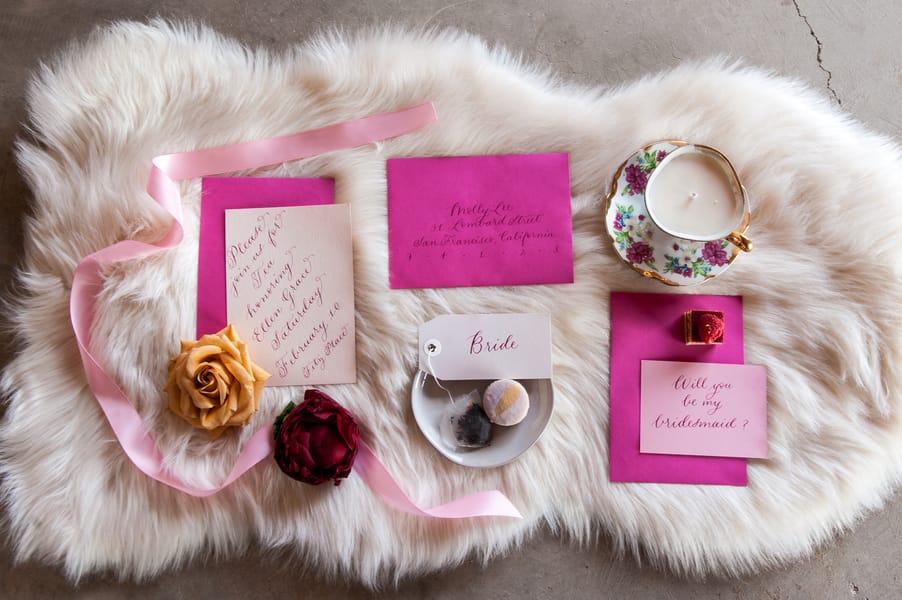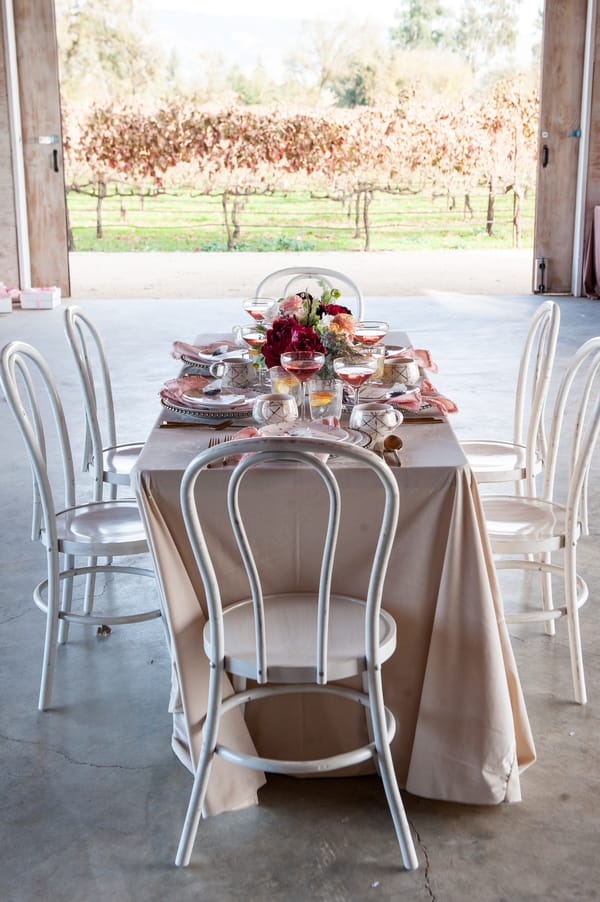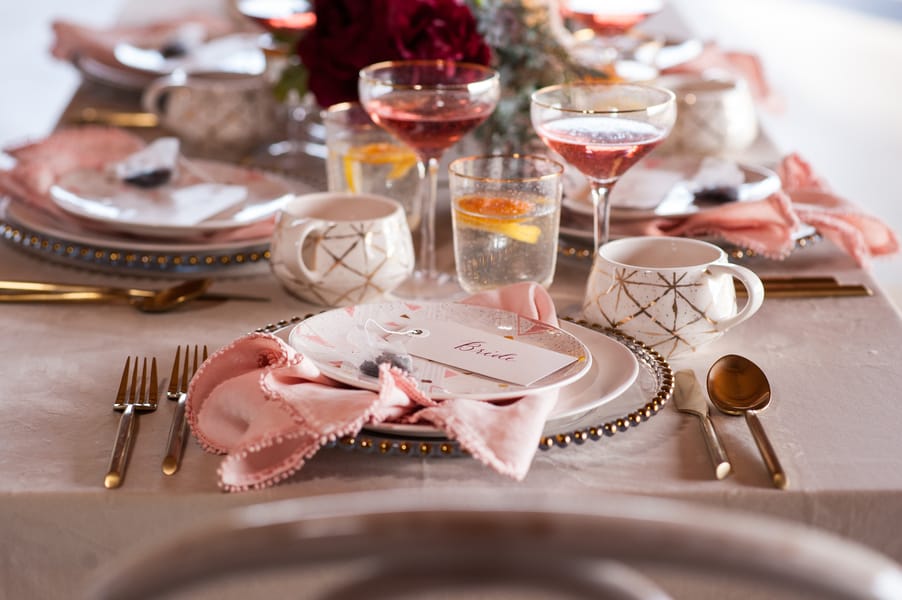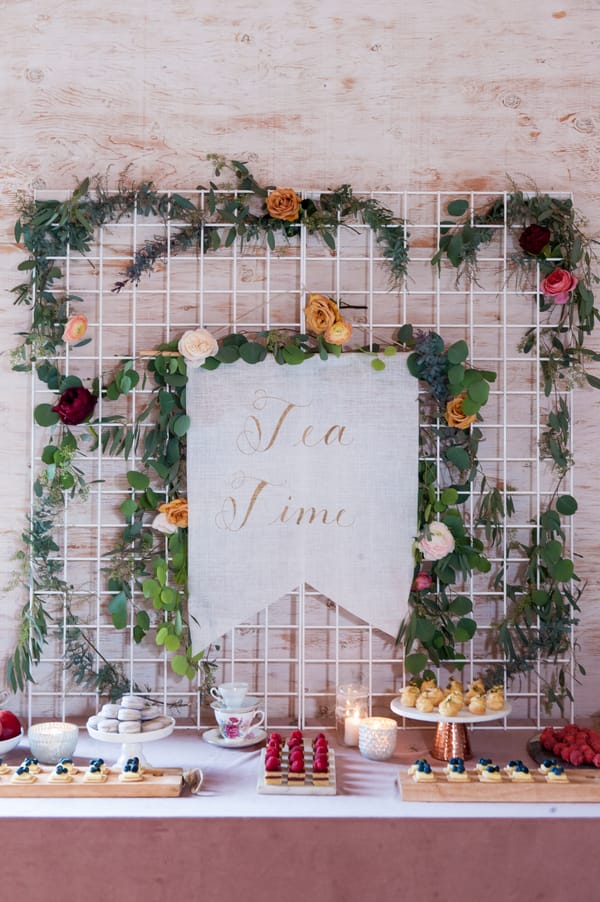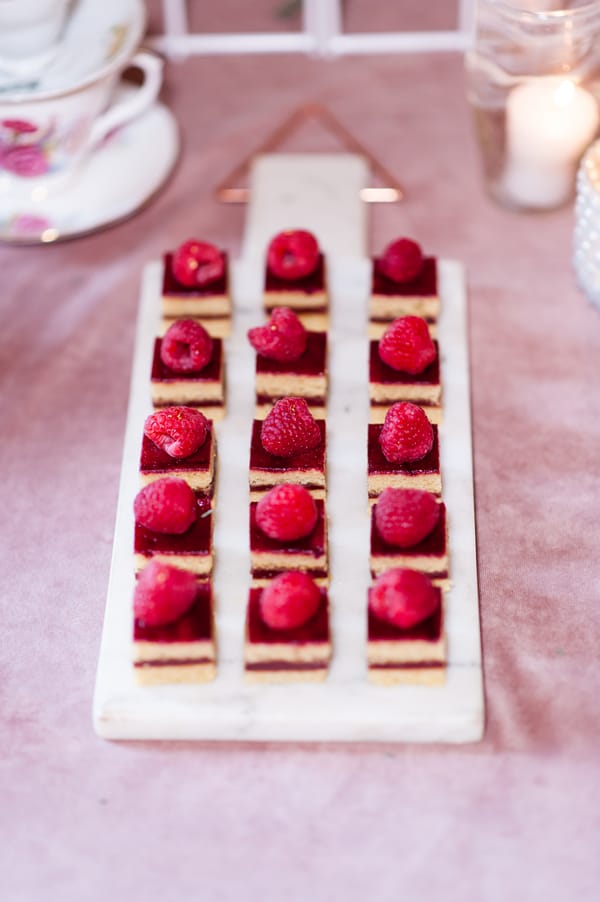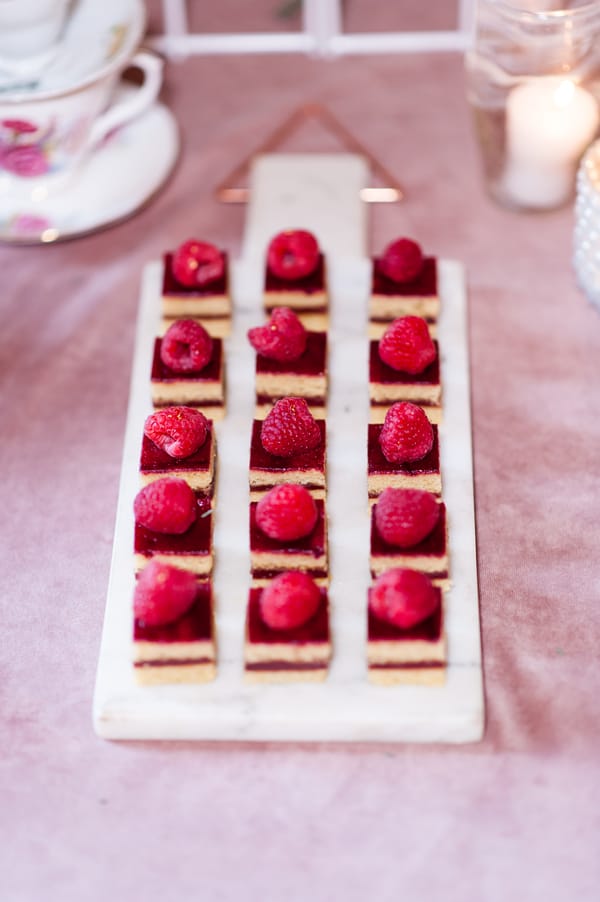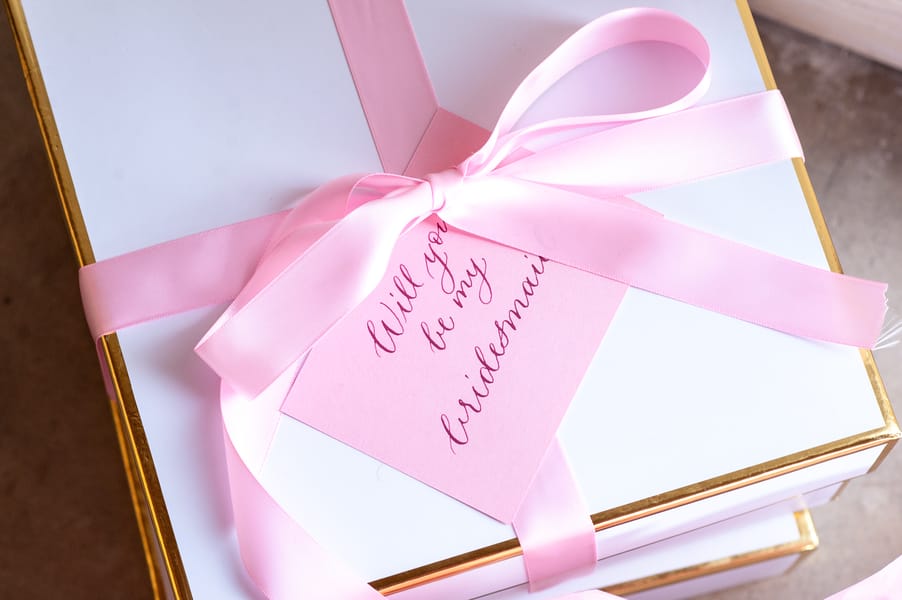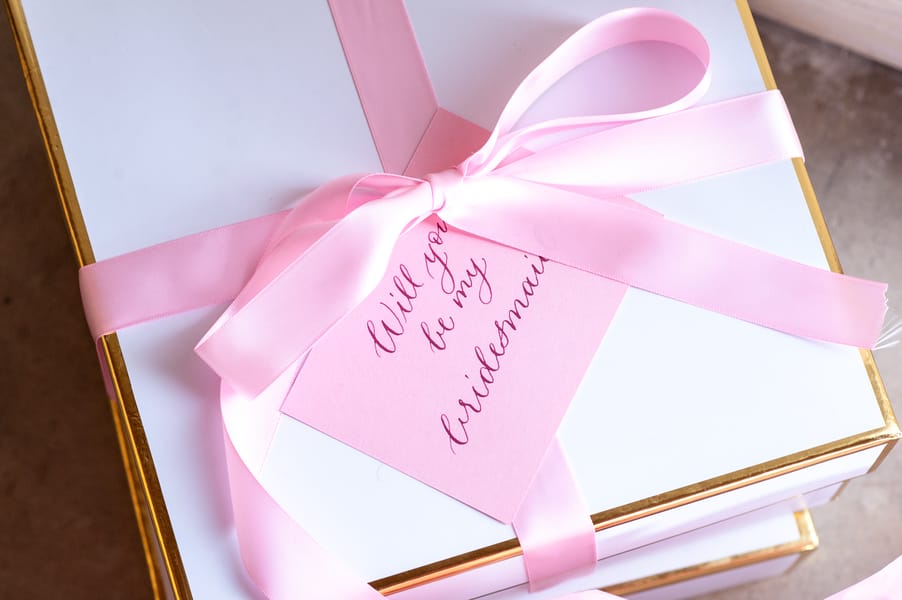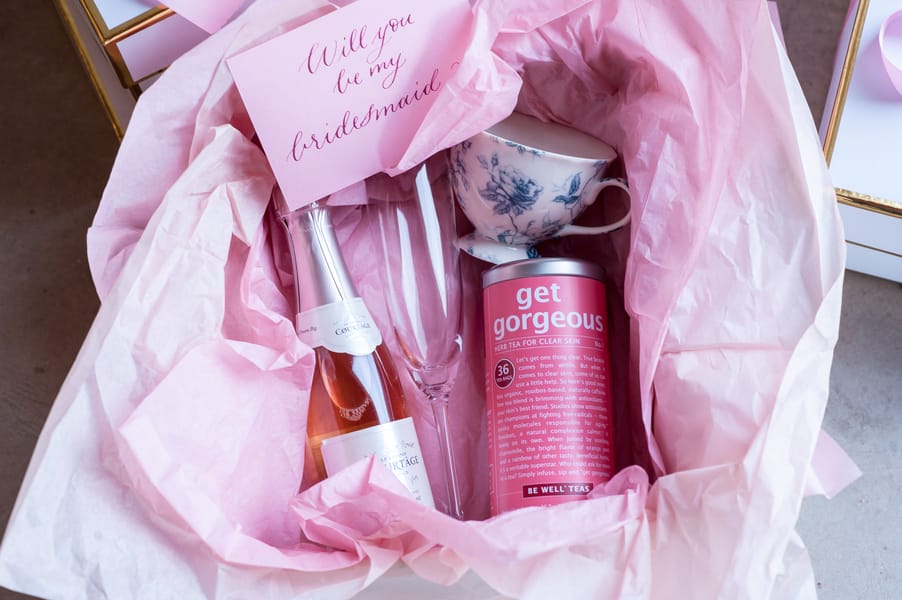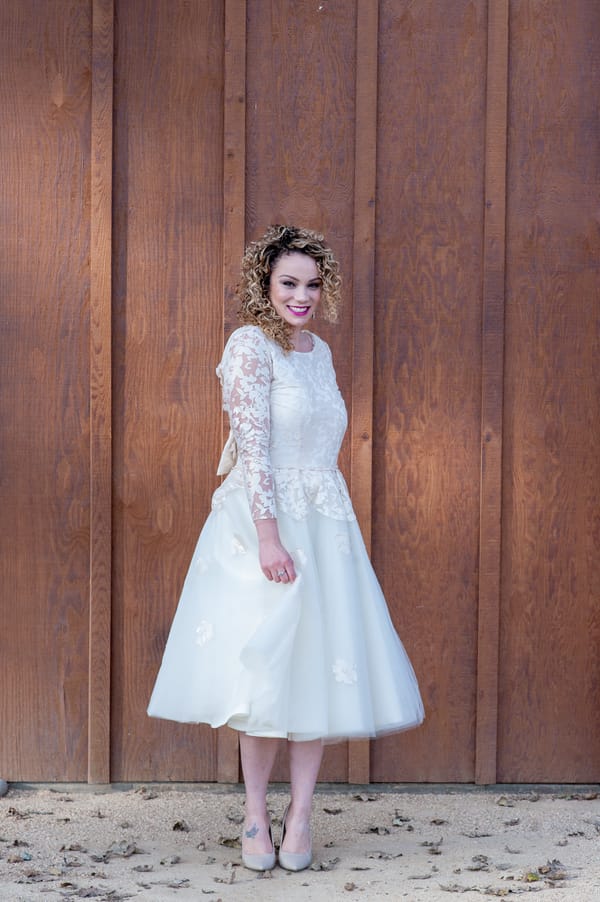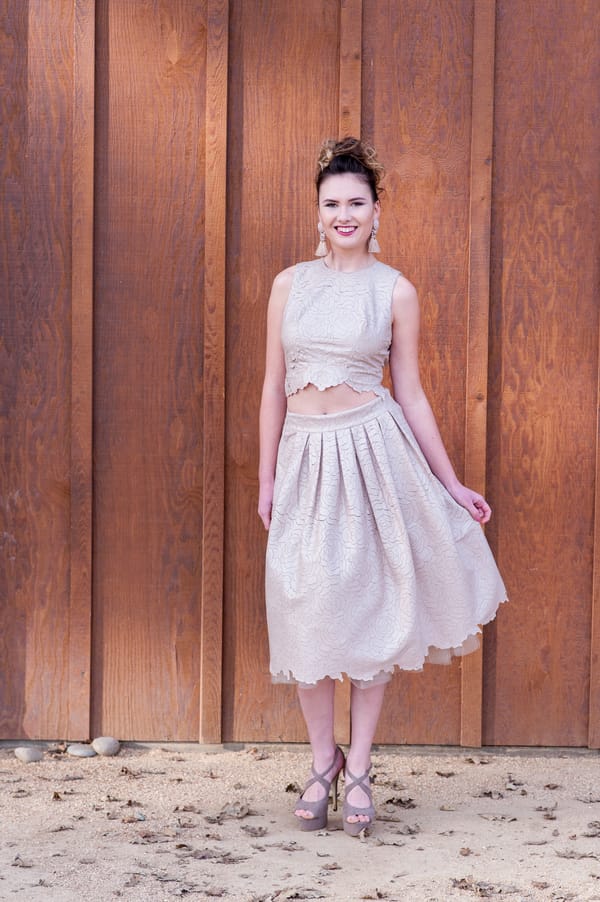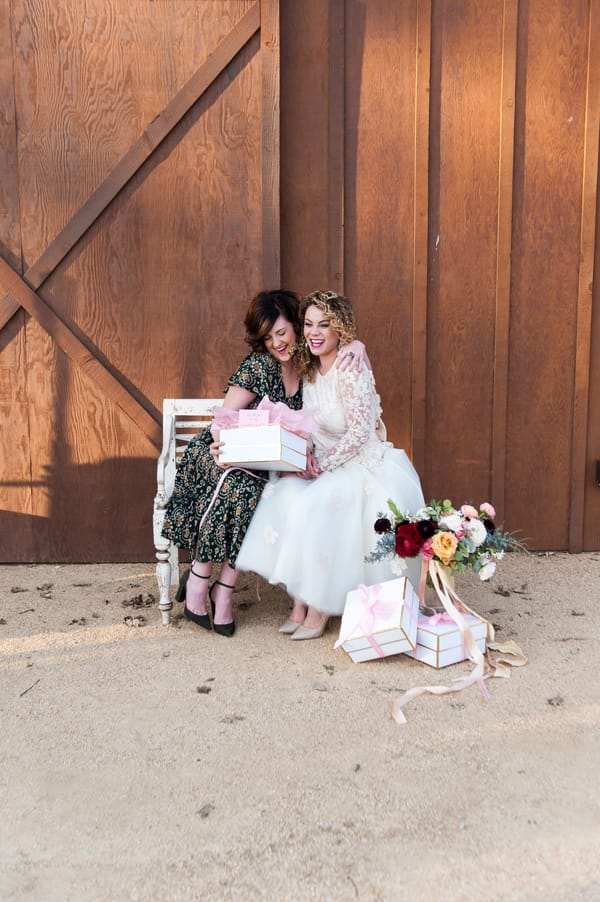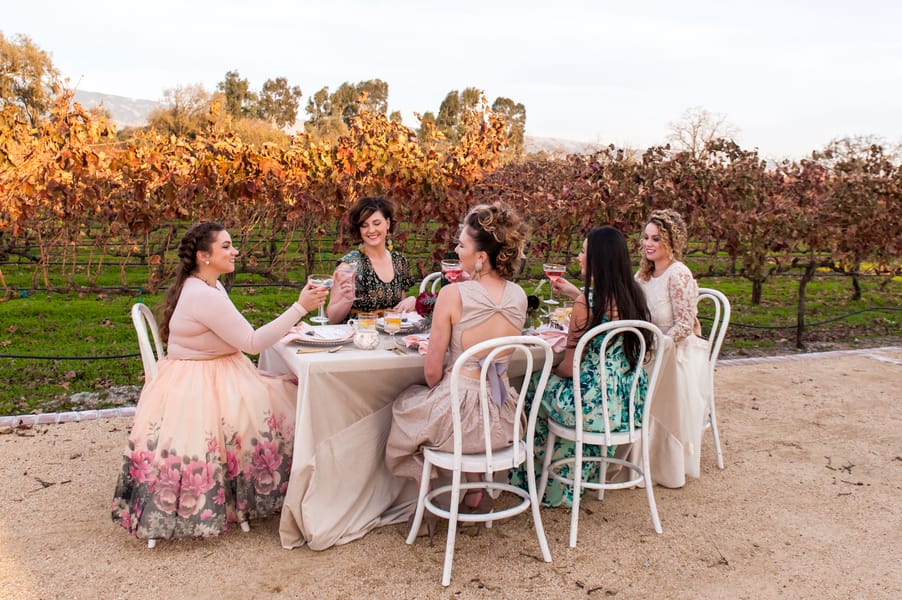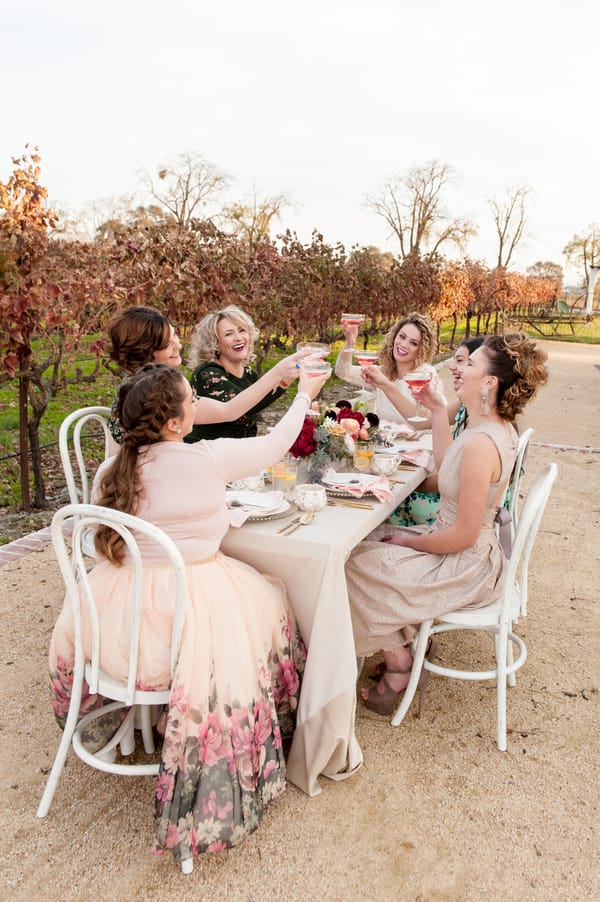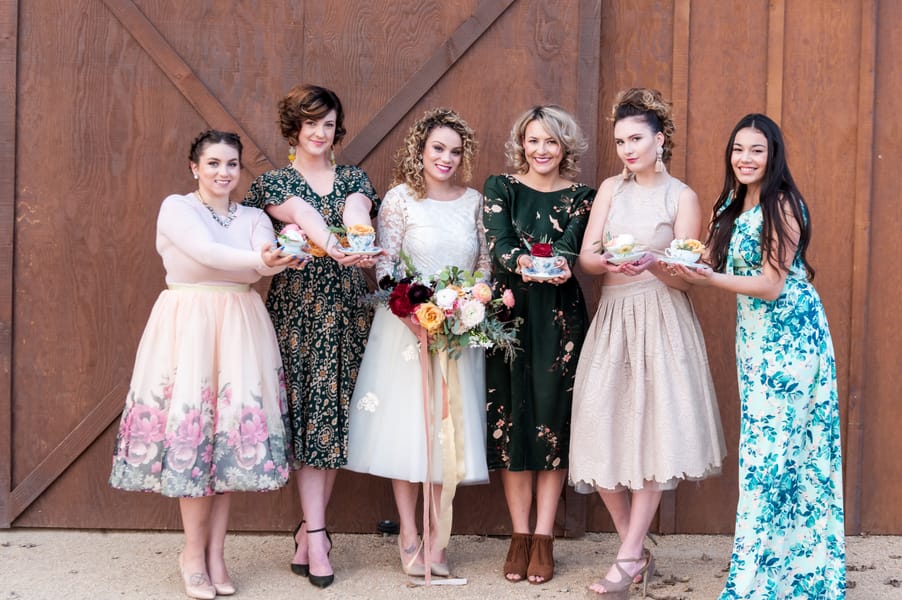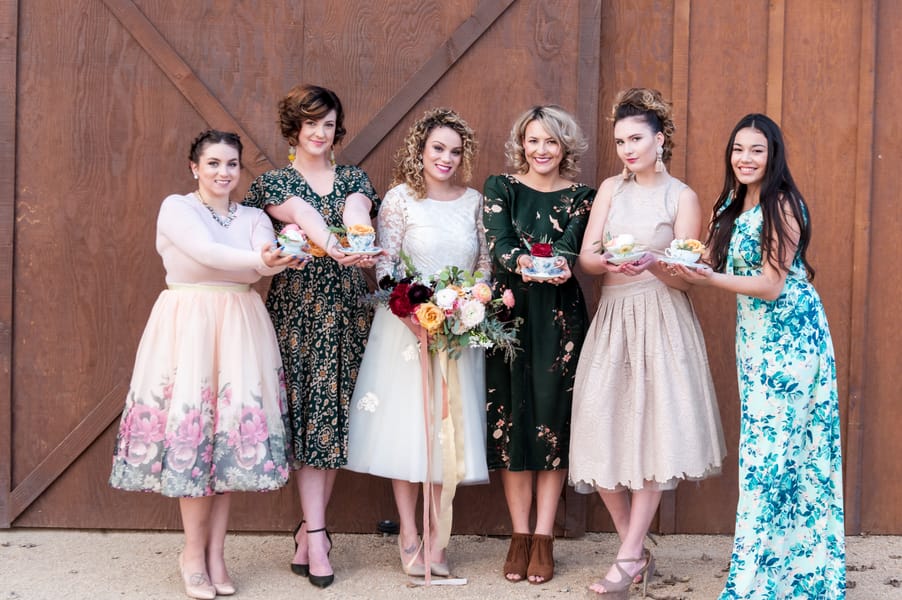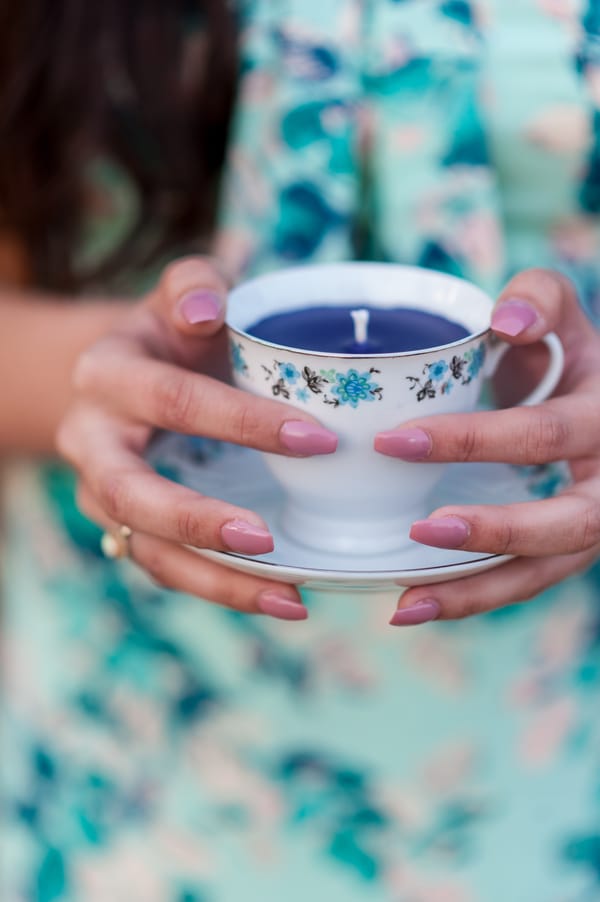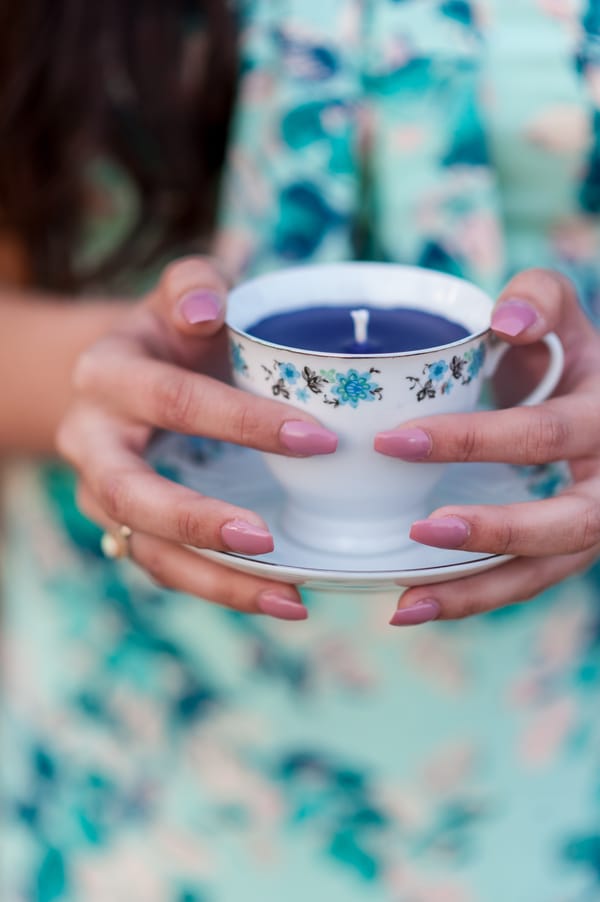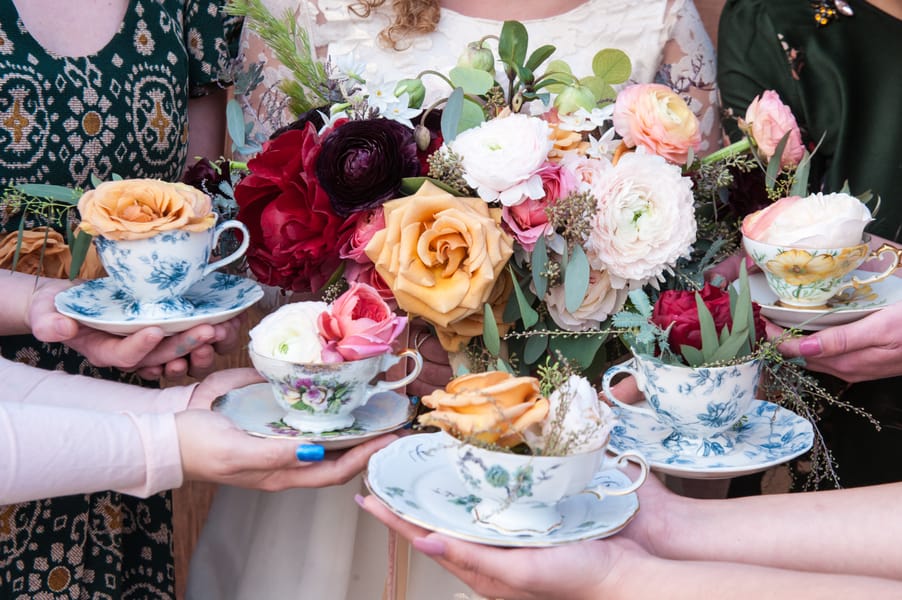 CREDITS:
Photographer:  Jen Vazquez Photography//Design and Decor: Crush co.//Makeup Artist: Kim Baker Beauty//Linens and Coverings: ModMix Studios//Model: Pish Posh//Model: Shop Pineapple curls//Other: Beauties by Megan//Calligrapher: Katie Kubitz Design//Model: Stephanie Rodriguez-Oyervides//Dress Designer: The Taste Studio//Model: Nina Pineda//Favors and Gifts: Tea Cups To Candles//Equipment Rentals: One True Love Vintage Rentals//Equipment Rentals: Abbey Party Rents SF//Makeup Artist: Kim Baker Beauty//Model: Kirsten Swidler//Caterer: Salt and Honey Events//Floral Designer: seascape flowers//Model: Jessica Vazquez model//Hair Stylist: Isabel Jackson Beauty//Event Venue: The Fitz Place//Other: Crush co.
Submitted via Two Bright Lights