Mid-century design has been a consistent staple since its inception. This 1960's mod vibe has captured the hearts of many in the forms of furniture, interior design, and our personal fave, style. Who can resist the absolutely classic and fabulous fashion trends of such an iconic era? We sure can't. So that's why when Robin Collins Photography sent over this Mid-century inspired wedding in a vintage camper, no less, we just had to share!
According to Robin, "this retro wedding will take you back in time. The mid century modern furniture sets the scene and serves to suspend reality so that guests can enjoy their trip back in time. Details abound in this retro styled wedding in coral and azure. Event organizers transformed the venue with mid century modern furnishings and a charming vintage camper. The bride wore a cropped veil pinned with a vintage brooch, a lace trimmed taffeta gown, and sparkling heels that reminded me of Dorothy's ruby slippers.  The groom conjured Mad Men imagery with a classic navy suit, dark rimmed glasses, and closely groomed hair. Organizers took full advantage of the natural beauty of the venue while using pops of colorful furniture to stand in stark contrast which is ideal for photography. Plating and paper goods were simple and clean allowing the theme colors to take center stage."
There's frankly just too much that we love about this shoot. Robin Collins Photography and the rest of the gang did an amazing job putting this shoot together! We are loving the unique twist of the vintage camper. It adds a bit of whimsy and creativity to a style that's usually all about clean lines. Our gorgeous couple looks absolutely picture-perfect and play the part perfectly of 1960's newlyweds. If you're looking for some mid-century inspiration or simply want to have a little fun today, be sure to check out this amazing wedding!
Mid-century Inspired Wedding in a Vintage Camper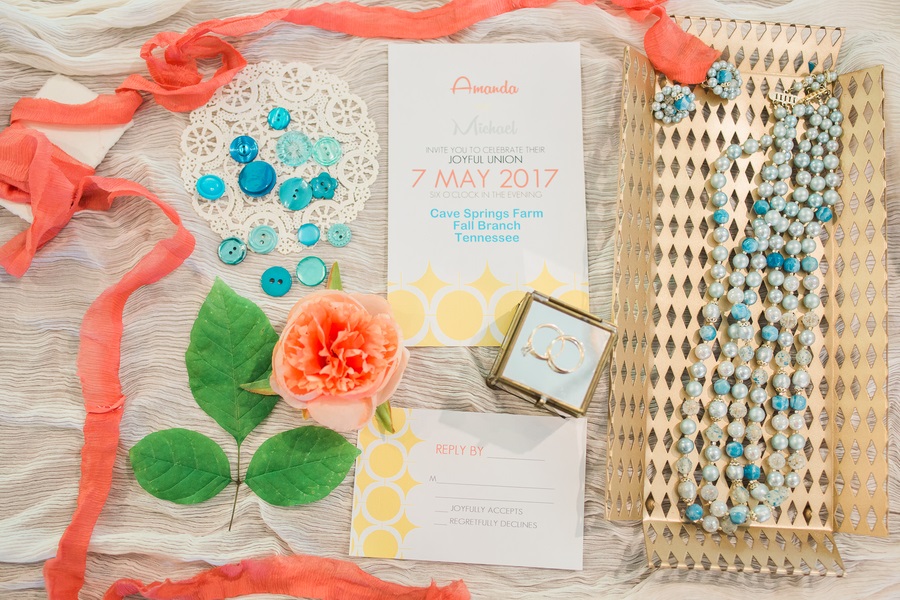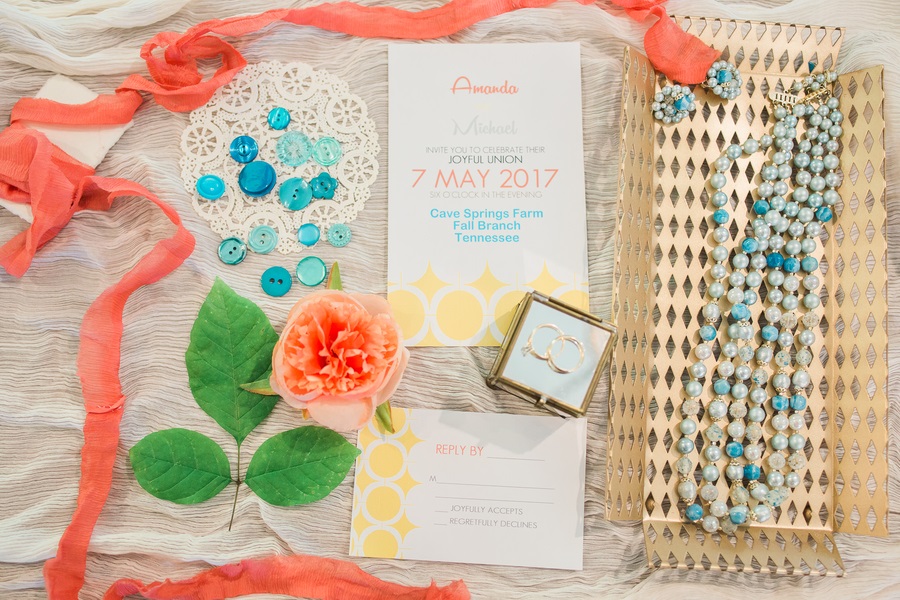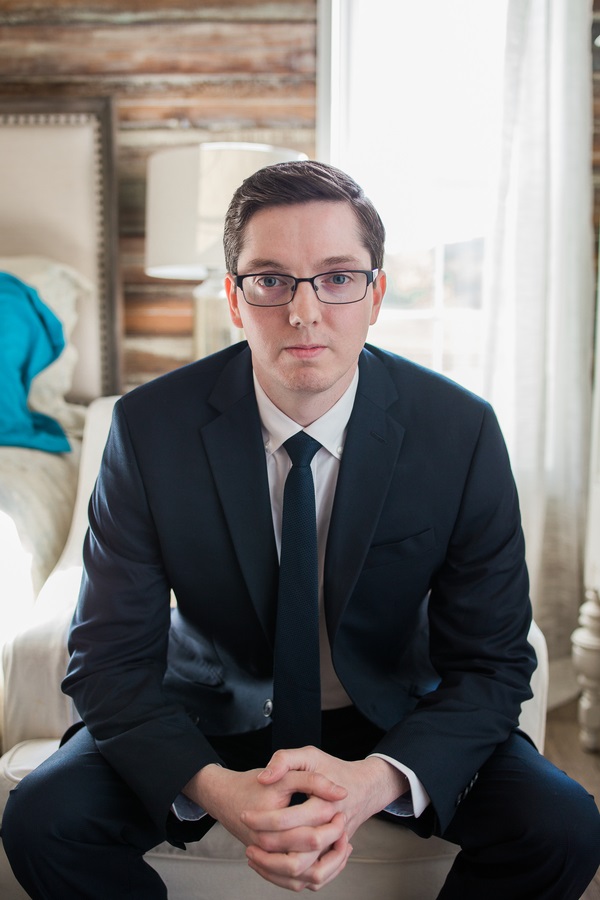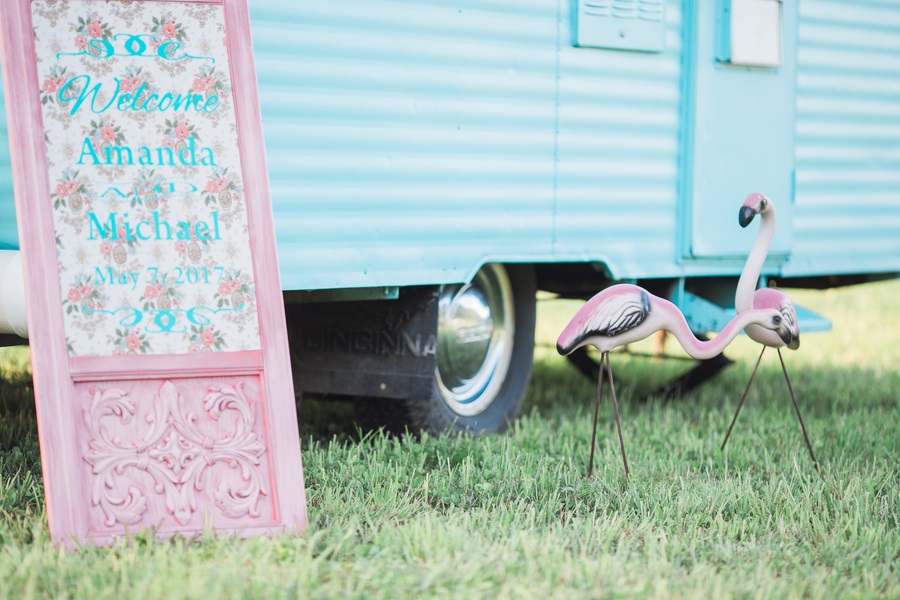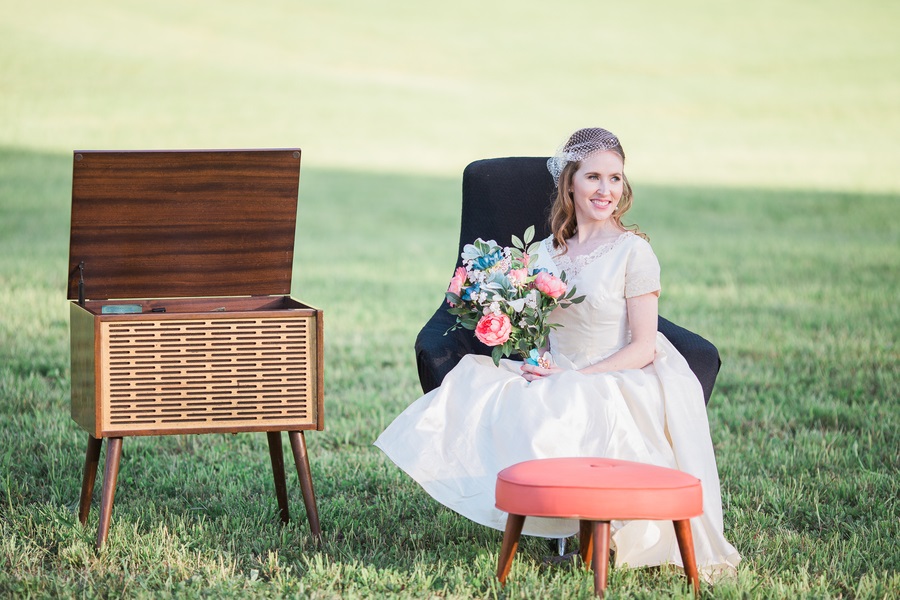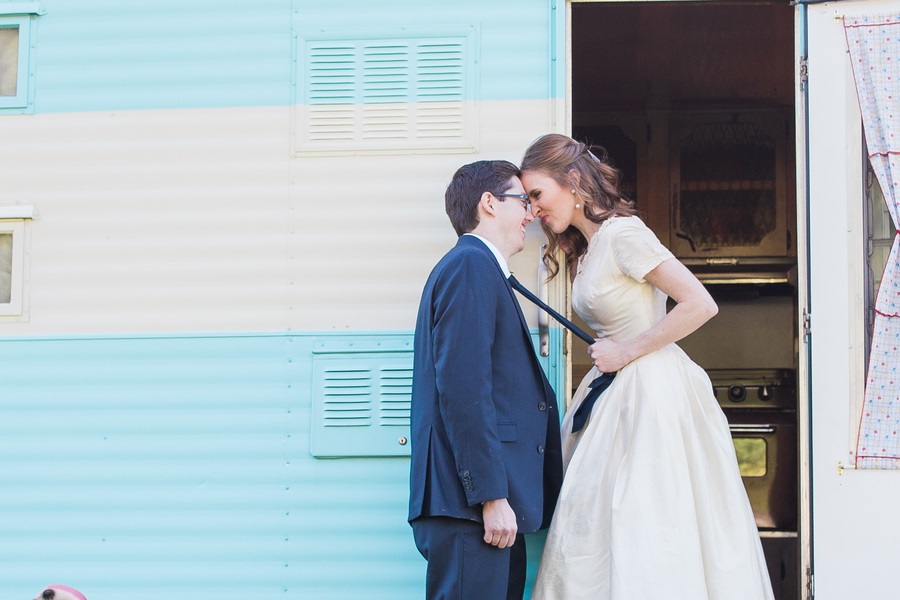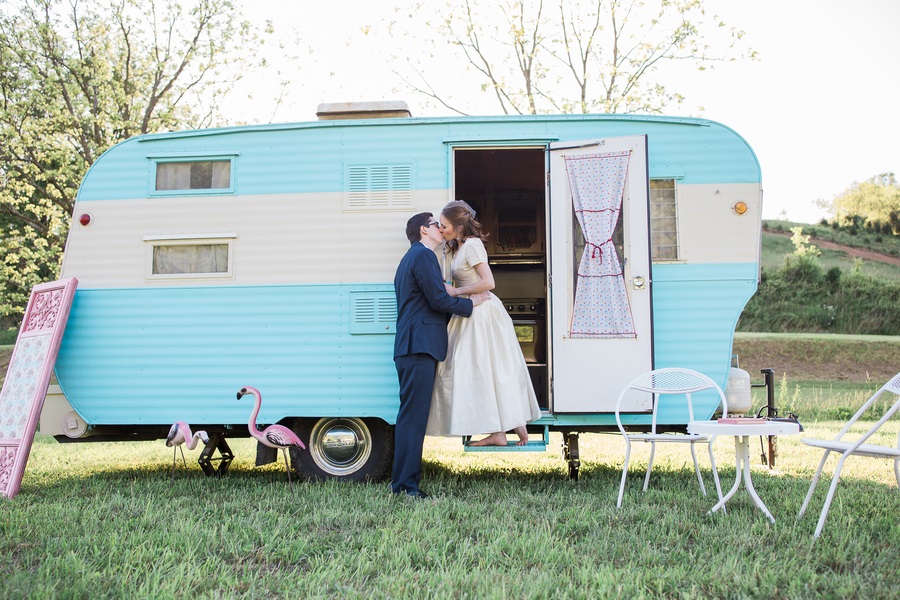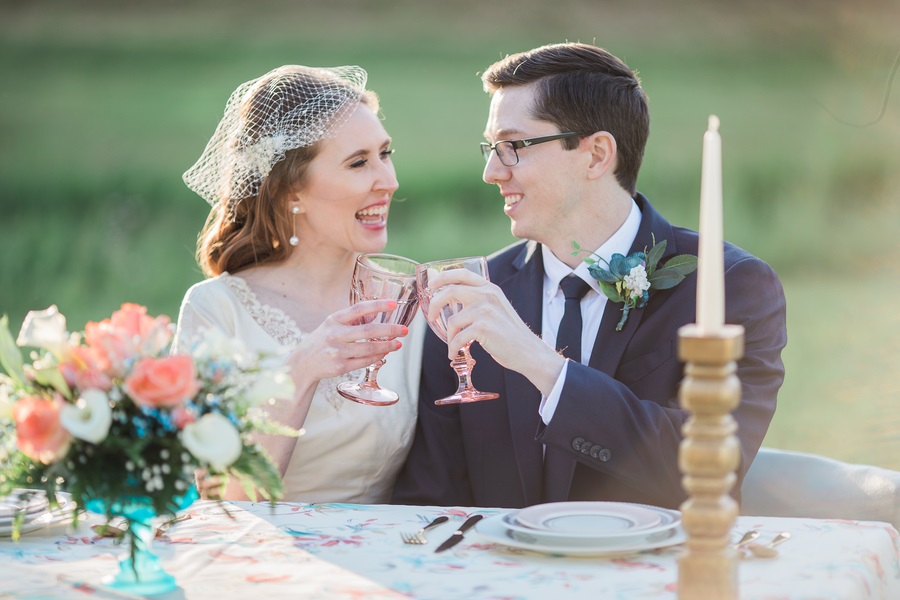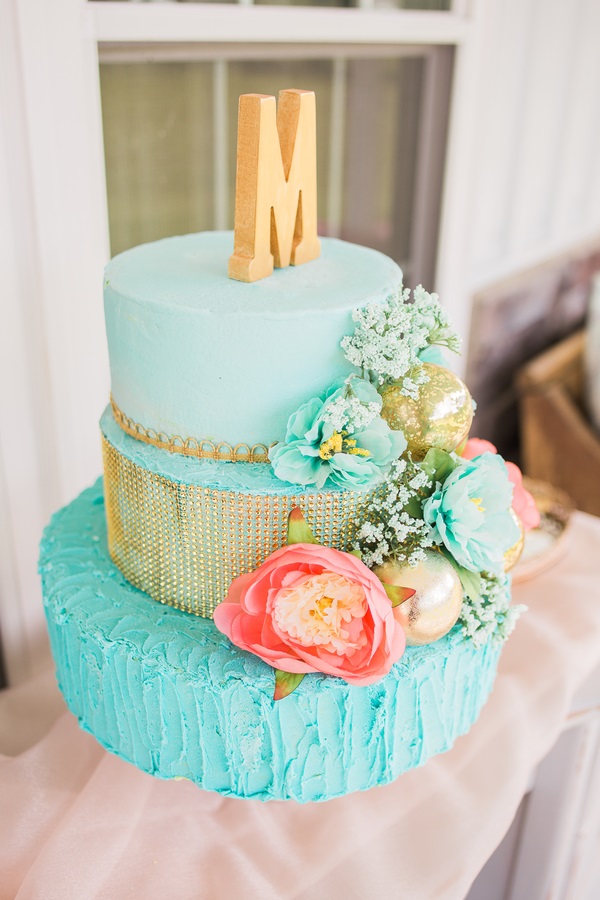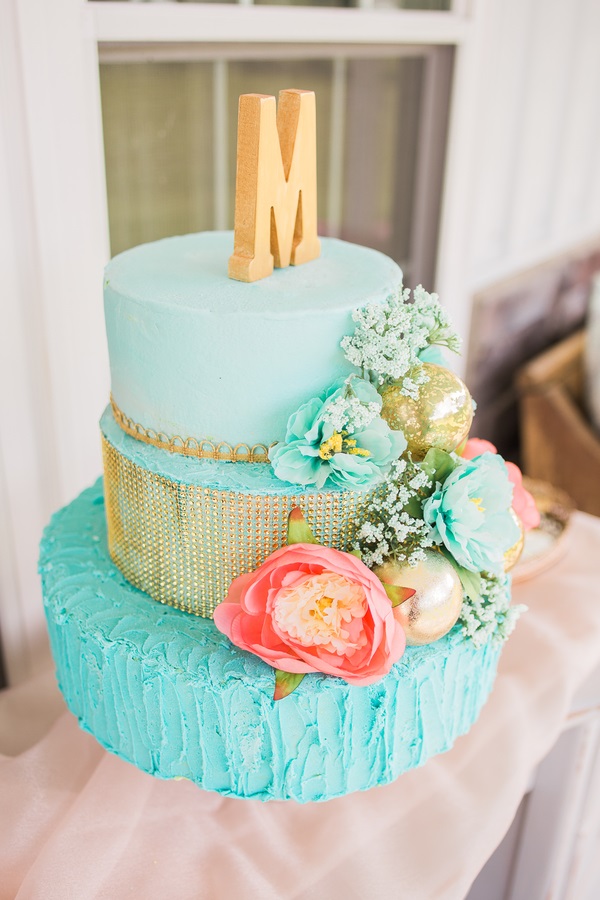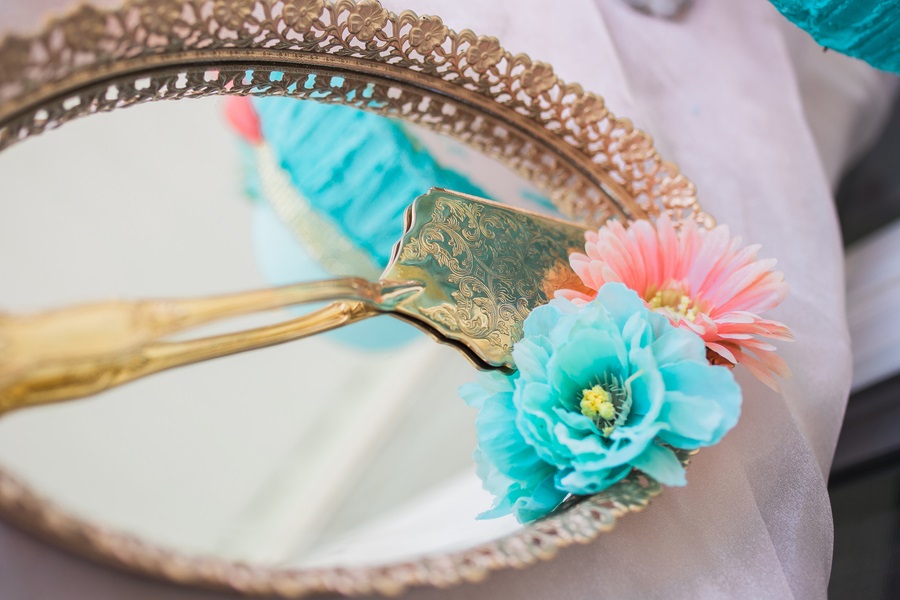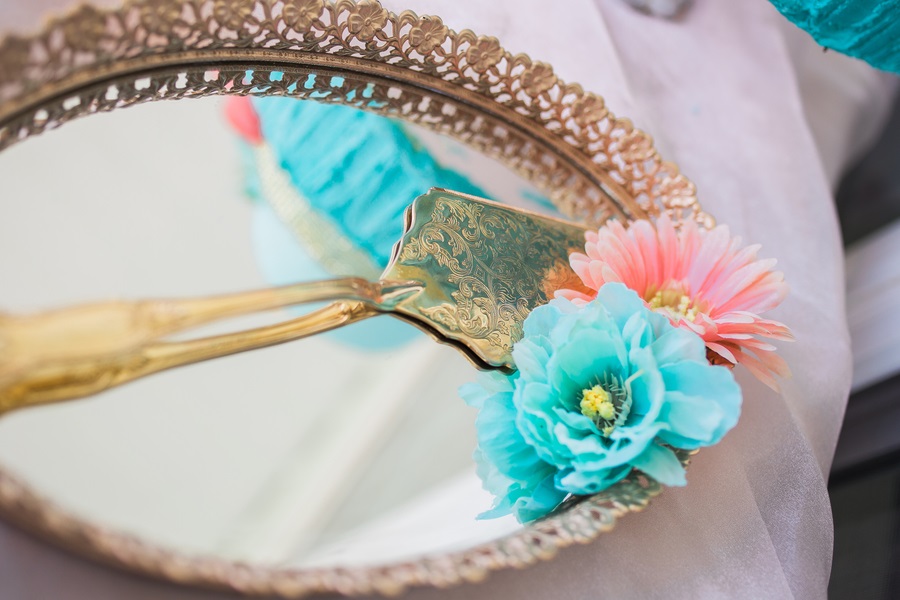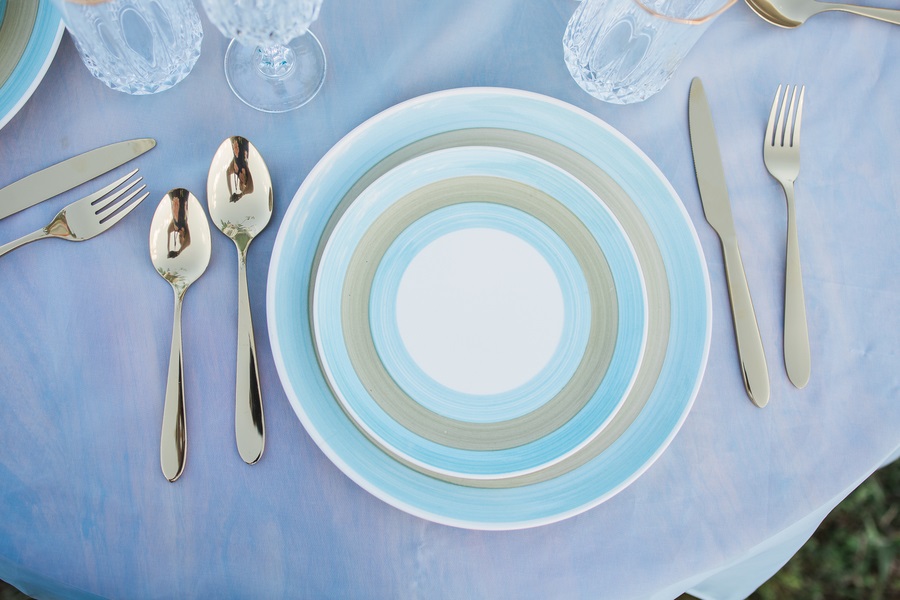 CREDITS:
Photographer:  Robin Collins Photography // Floral Designer: Paula Markel // Cake Designer: Wedding Cakes by MeMe // Makeup Artist: Hello Beautiful – Esthetics // Hair Stylist: Monique Short-Silva // Design and Decor: West Main Antiques and Variety Shop // Design and Decor: Piney Rose Designs//
Submitted via Two Bright Lights