Unless you live under a rock, chances are you've heard of the whimsical and magical story of Alice in Wonderland. It has everything a childhood fairytale should have… tea parties, croquet, adventure, cake, body-altering drugs, beheadings, a hookah-smoking Caterpillar… wait, what? OK, so maybe things get a tad "kooky" at times, but it will always remain a classic.  And, if you're anything like us, you've wanted nothing more than to get a coveted invite to one of those exclusive tea parties. Well our friends at Bloom & Design have made our dreams come true with this incredible Alice in Wonderland inspired tea party. What great timing too as it just so happens to be our very own "Unbirthdays!" Oh yeah, good luck getting that song out of your head.
According to Bloom & Design, "this shoot was meant to bring inspiration and ideas for any event including themed parties, bridal parties, engagement parties, and ultimately weddings! We teamed up with a few of our local vendors to make this dream come to life. It was magical! The mossy elements set the mood for a whimsical mystery and a pop of colorful flowers brought the table to life. The color palette was derived from Alice in Wonderland featuring clocks, tea cups and old vintage books.The desserts served as important key factors to the tea party which tied in the Alice tea party with cake, cupcakes, and macarons. As the mad hatter said, 'it's always tea time!'"
And no truer words have ever been spoken… it is always tea time. This is one of those styled shoots that becomes more impressive the longer you look at it. We feel as if we've been transported to a world of imagination and magic. There's no doubt that even Alice herself would feel at home. Seriously, if any of you out there are looking for some Wonderland-inspo, go no further than this beauty.
Alice in Wonderland Inspired Tea Party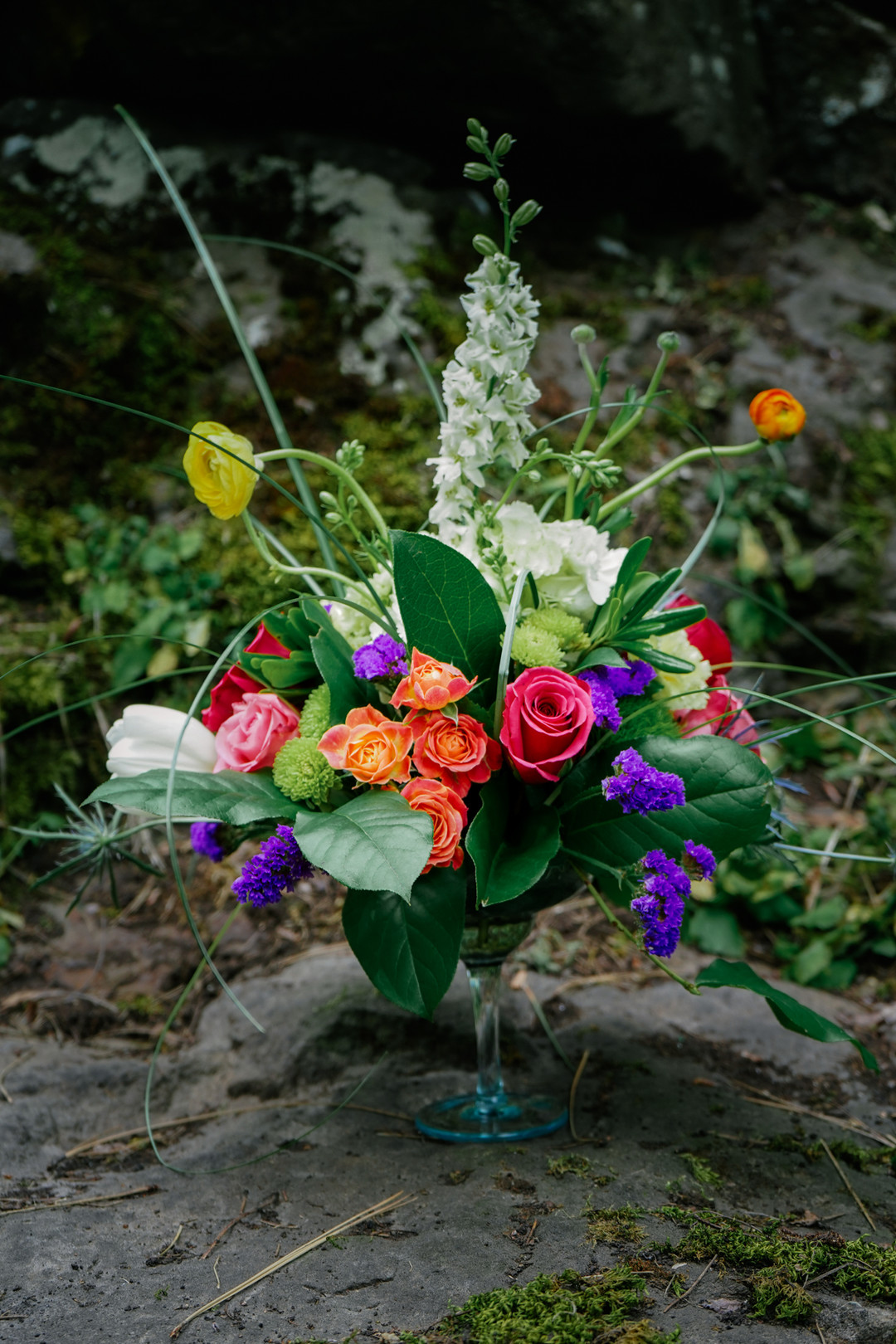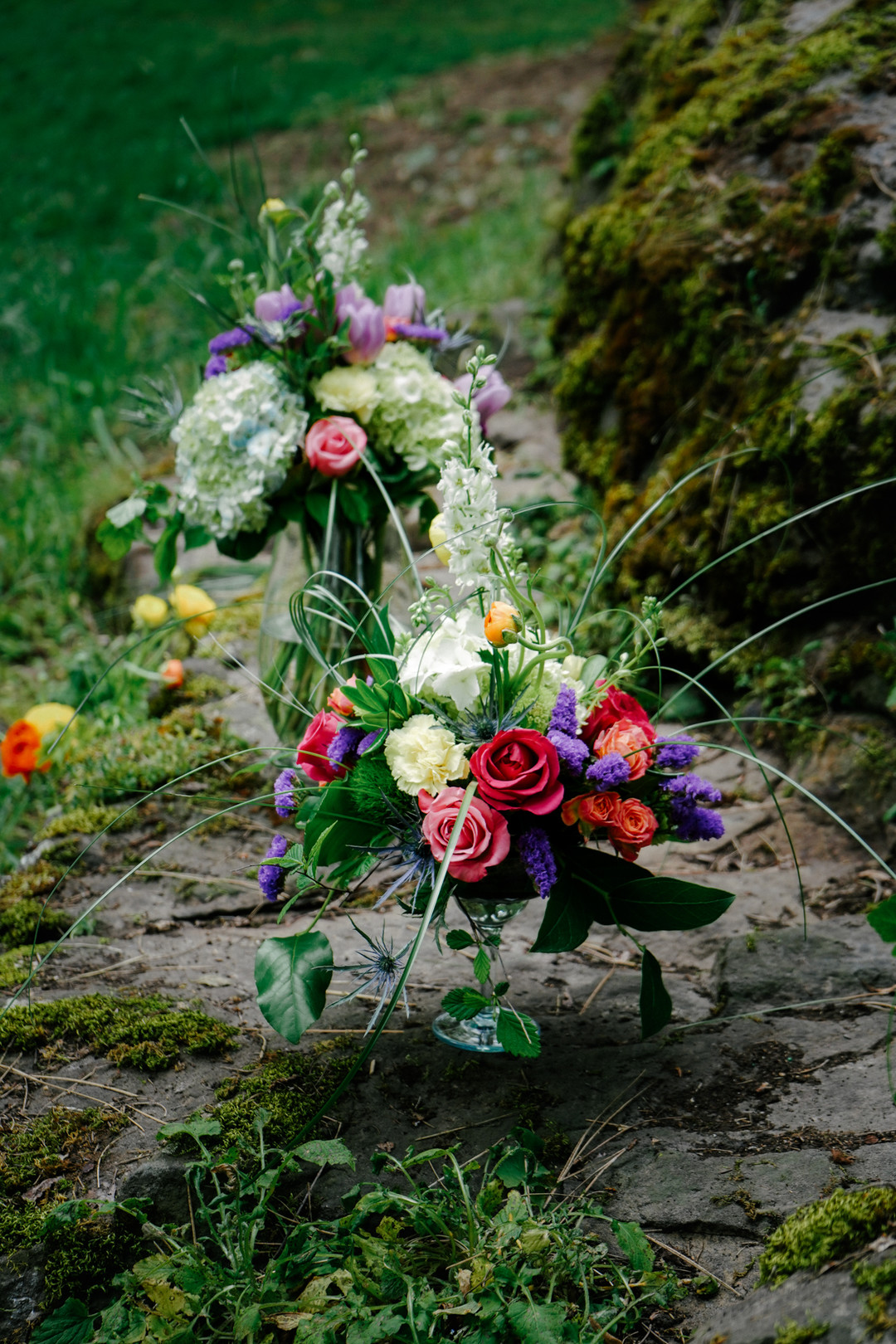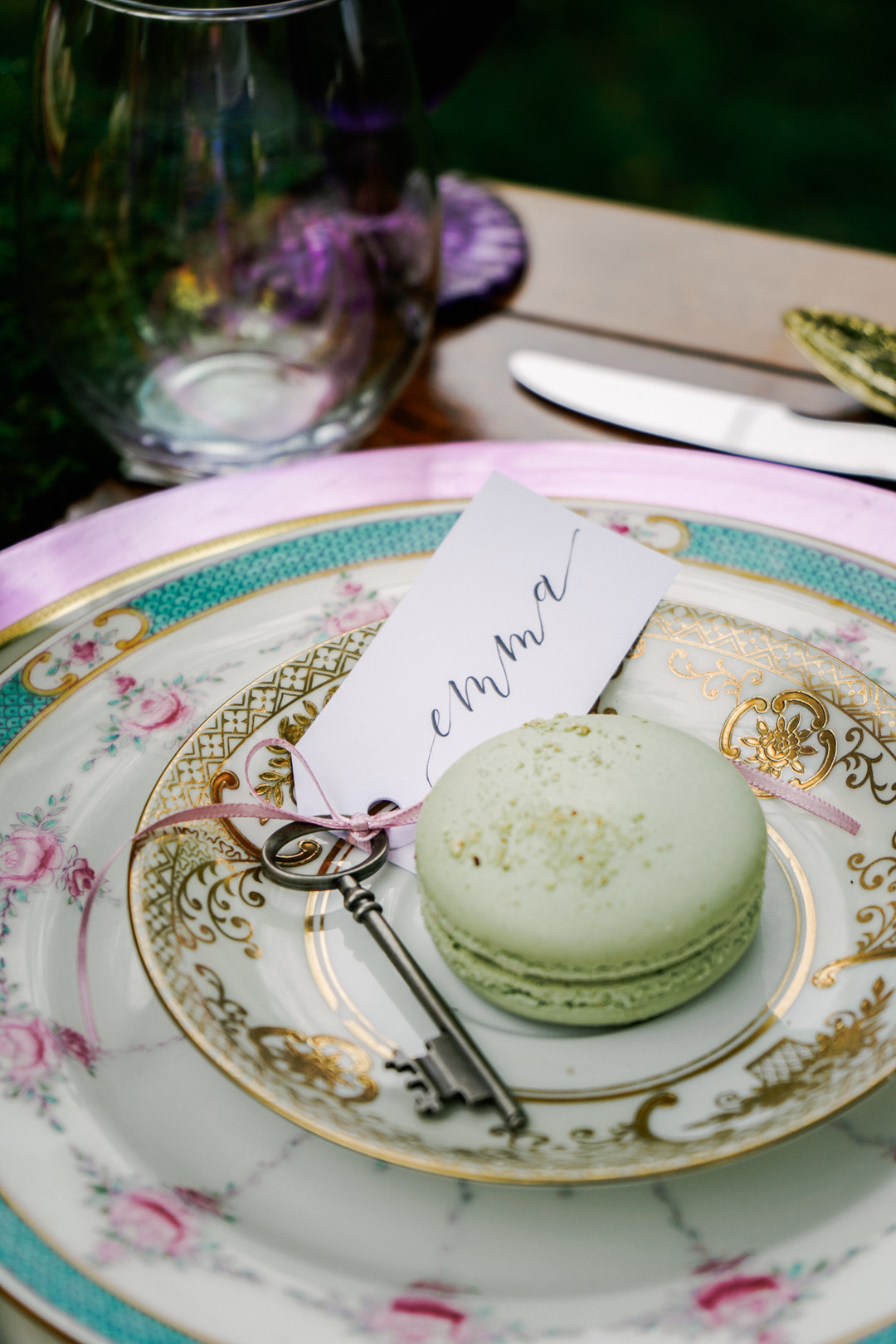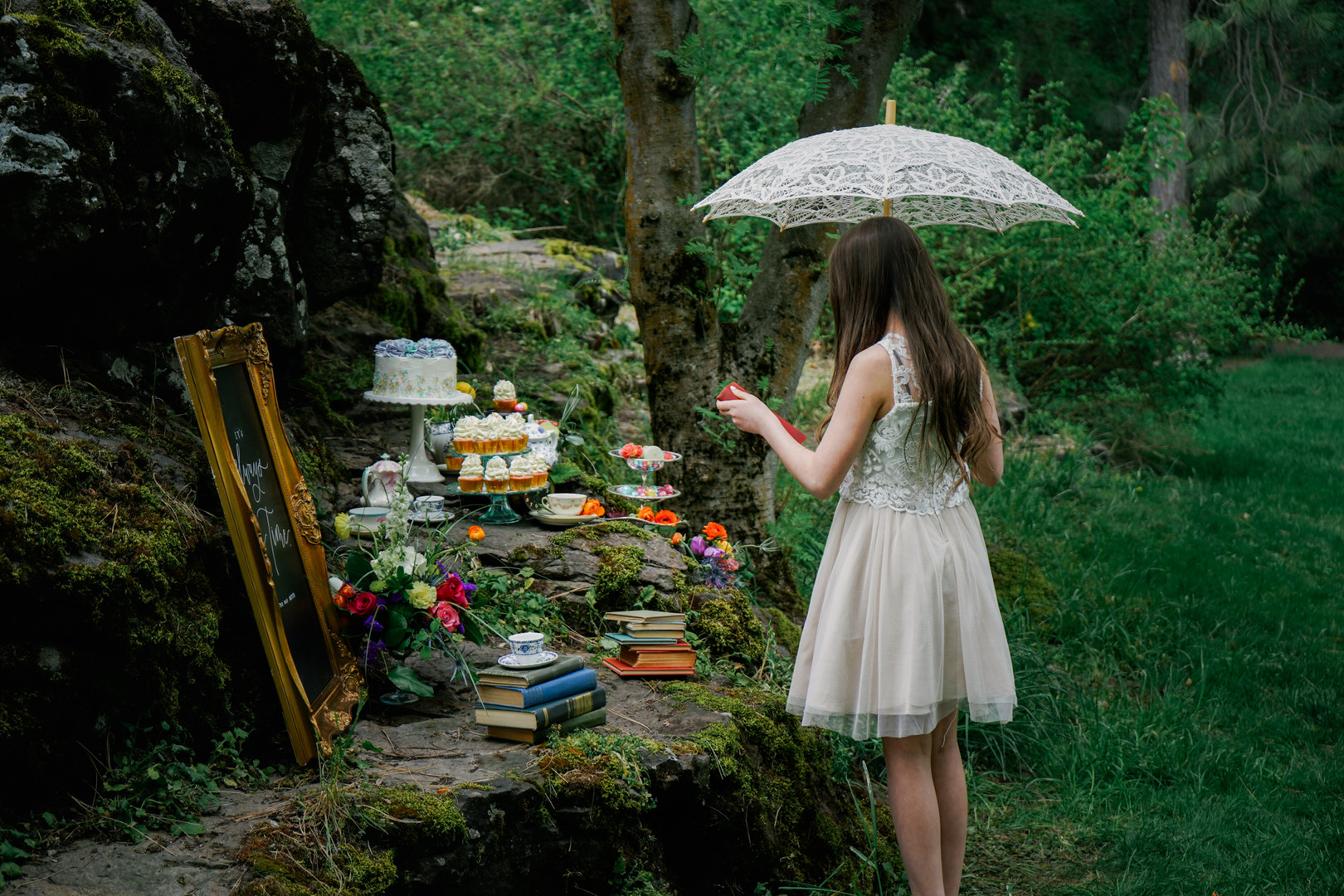 CREDITS
Equipment Rentals: Nic Nac Nell's//Design and Decor: Nic Nac Nell's//Calligrapher: The Crossed Tea//Cinema and Video:Kevin Graham//Floral Designer: Bloom & Design//Event Designer: Bloom & Design//Bakery: miFLAVOUR//Photographer:Bloom & Design//
Submitted via Two Bright Lights