We've all been there… you go to look for some nice recent photos and what you find is completely outdated. Well, that, or they're less than appropriate pics to be framed and immortalized forever (we have Facebook for that). I mean, do any of you really want to remember last St. Patty's Day in all its glory? Probably not. That's why we are loving this shoot that was so graciously sent over by our friends at Rose Trail Images. This gorgeous couple realized it had been a while since they had taken some photos together, so they upped the ante and decided to do this downtown Mad Men styled shoot.
According to Rose Trail, "Jasmine and Thane hadn't had any professional pictures taken since their wedding 8 years ago! Jasmine contacted me and wanted a shoot that had a Mad Men-esque feel to it, as she loves all things mod, 60's, and vintage! She wanted to showcase how their love for each other has changed over time and how they had grown together as a couple." Like another favorite couple of ours, Celia + Aaron, we love when couples take advantage of their photo sessions and have them represent their interests, hobbies, and who they are as a couple.
As always, using Mad Men and the classic 1960's style as inspiration is a surefire slam dunk. To help achieve this vibe, they held the shoot at the mid-century Durham Hotel in North Carolina. This gorgeous building set the perfect backdrop. We are also loving Jasmine's orange vintage dress from ModCloth and Thane's sharp suit (look out Don Draper). These two look ever the part and right at home in this truly fabulous styled shoot!
Downtown Mad Men Styled Shoot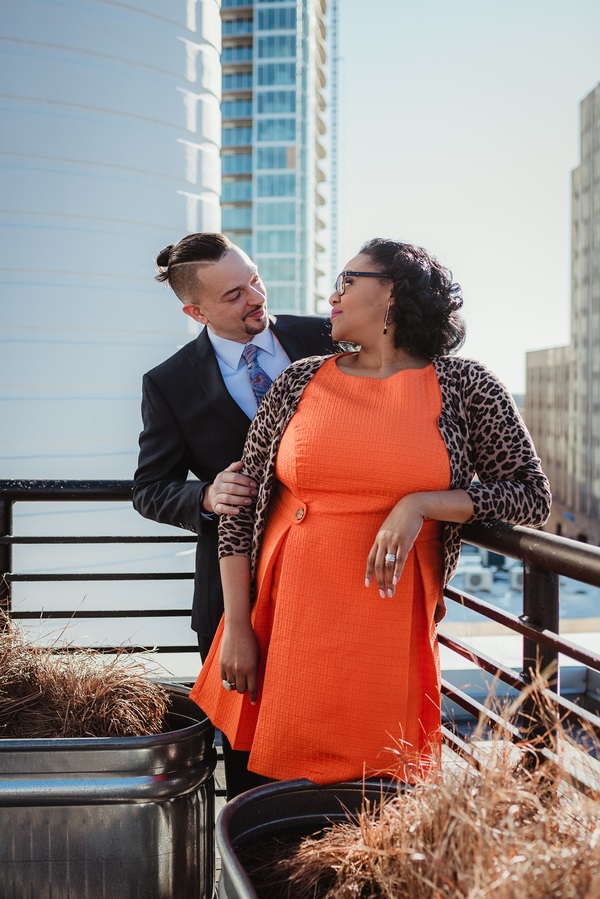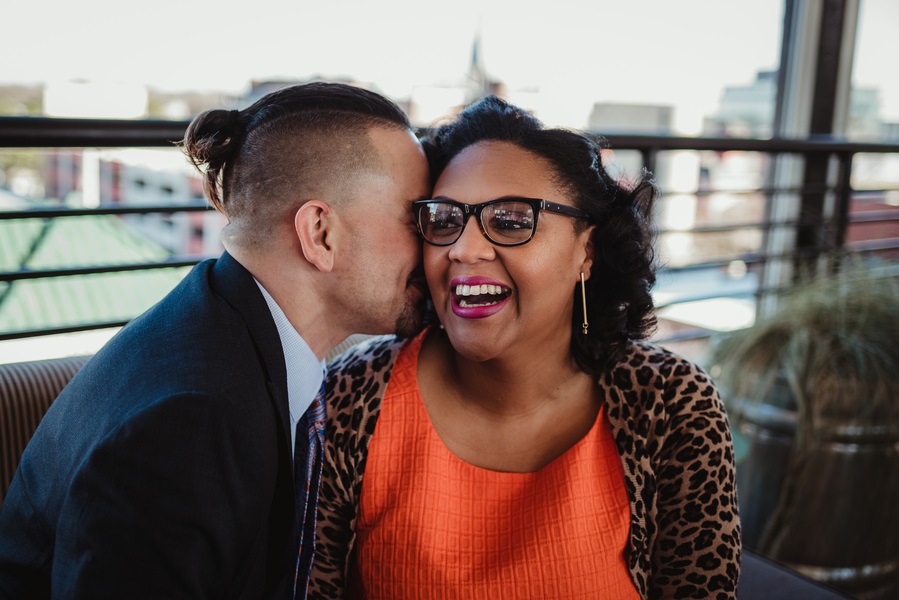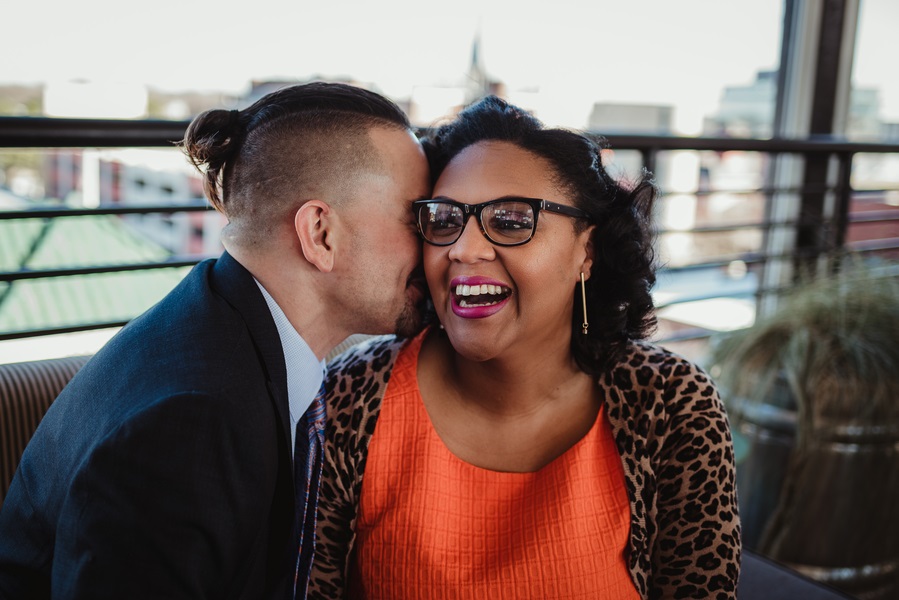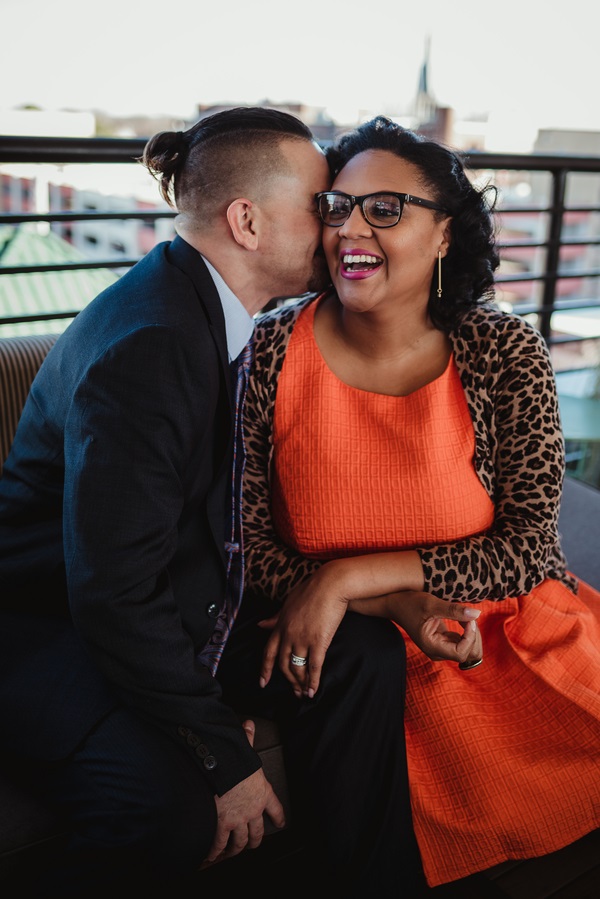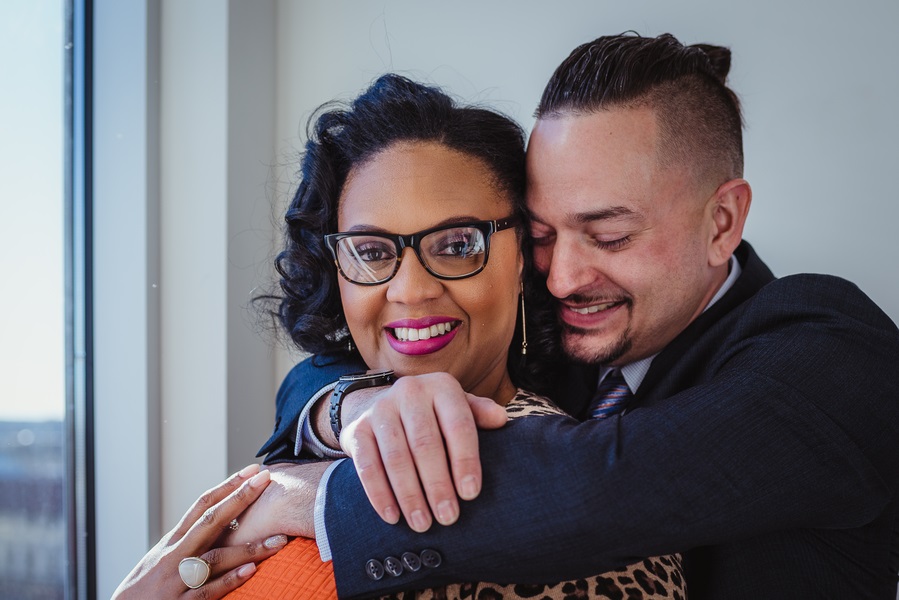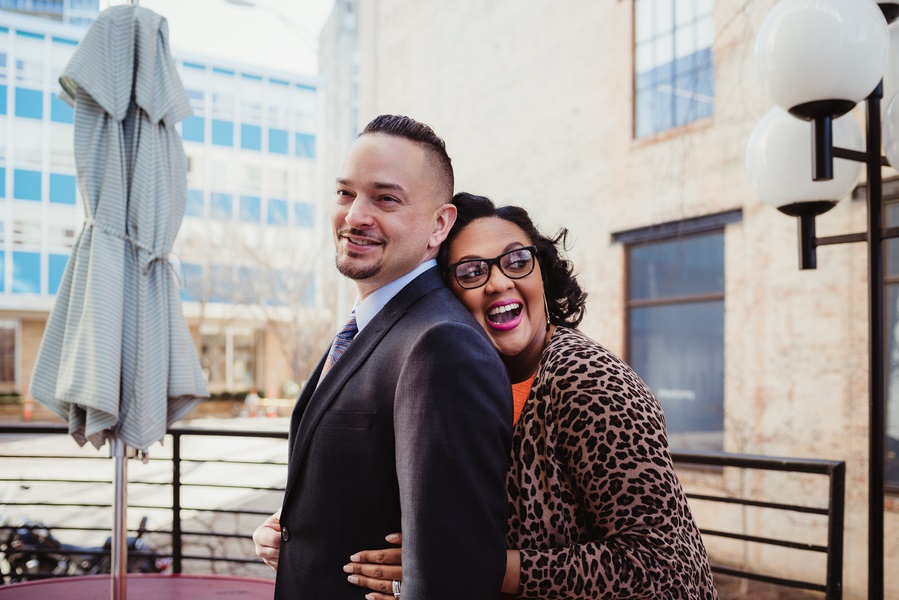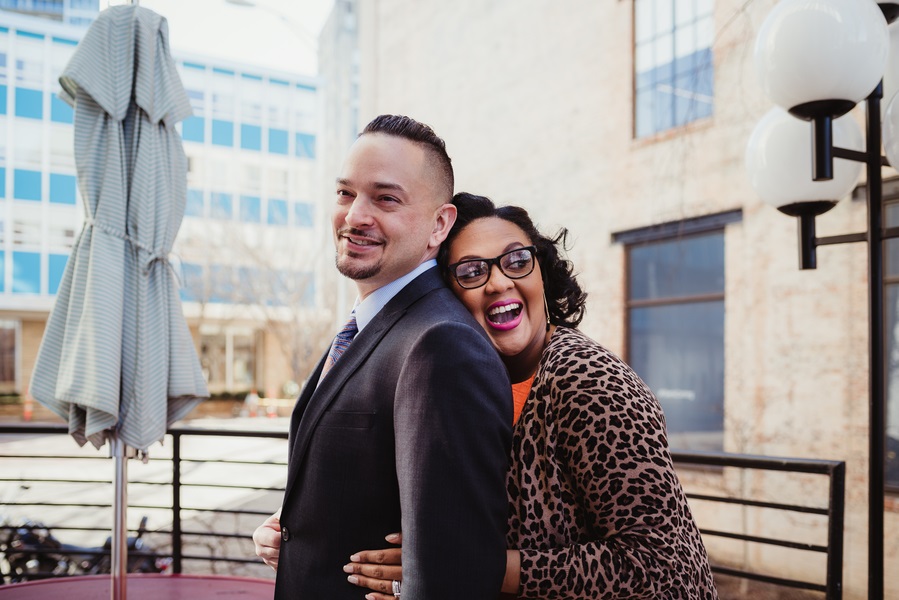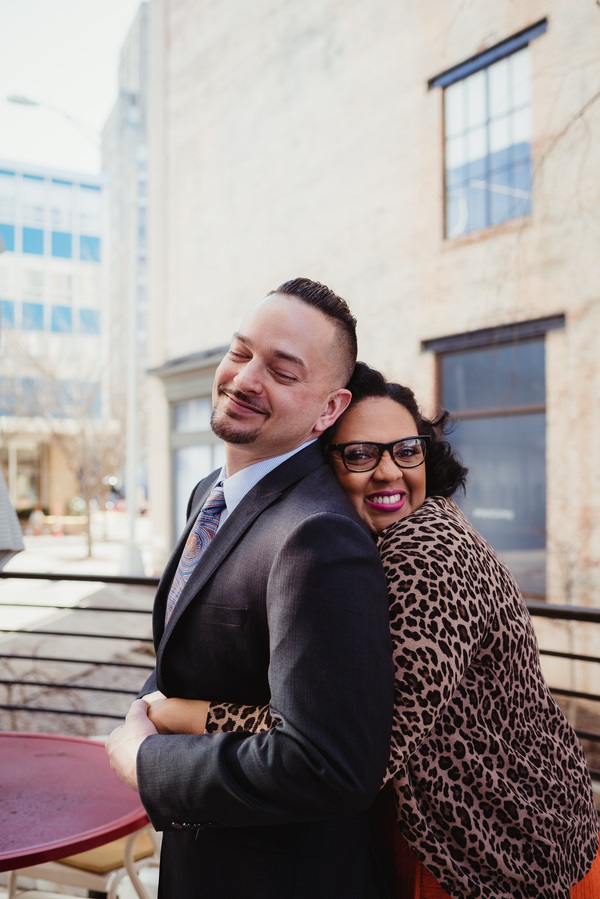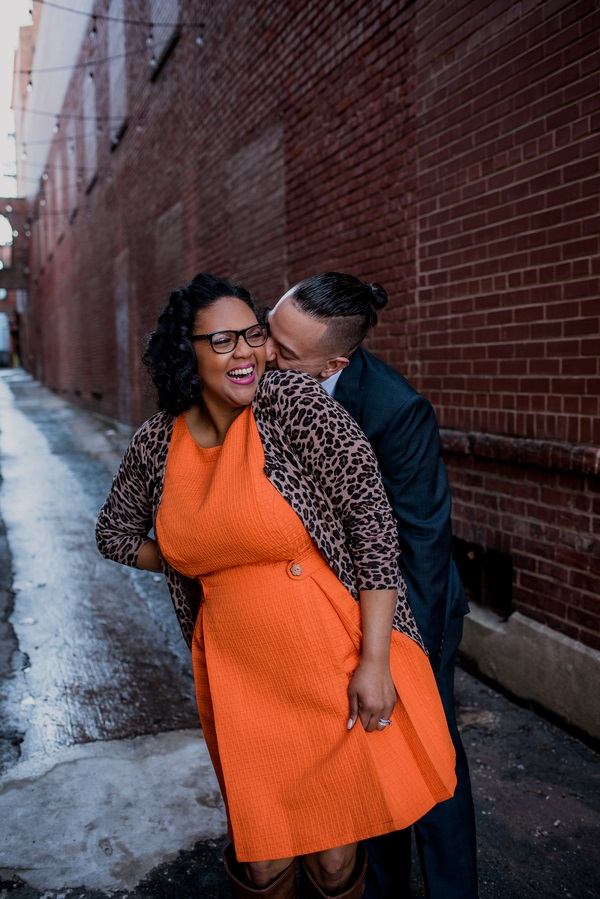 CREDITS:
Photographer: Rose Trail Images
Venue: The Durham Hotel
Dress: ModCloth