We know it's not currently Fashion Week, but the shoot we have for you today is serving up some high-fashion looks that will keep you satisfied in the meantime. When Rachel Salisbury Photography sent over this couture Great Gatsby styled shoot, we sat there in shock for about an hour. To be honest, we still feel like we're trying to regain consciousness. All we can say is "move over, T-Swift. There's a new squad in town." And this squad is filled with couture flapper girls, dynamite styling, and cocktails. In other words, our new best friends.
According to Rachel, "this Great Gatsby themed editorial session took place at Gray Gables Estate in Portland, Oregon. The majority of the clothing was designed and styled by Vanessa Froehling of Fraulein Couture. Unique modern touches were included in the clothing and styling to propel this to a true couture event! The glamorous 1920's themed dessert bar featured gilded props from Something Borrowed and pearl topped cakes and other decadent items from Tres Belle Cookies. Four hair and makeup artists worked to create the glamorous looks on the six models who truly epitomized the era."
The outfits by Fraulein Couture are simply fab-u-lous. We feel like these gals are The Real Housewives of East Egg, and we're witnessing their weekly cocktail hour. Seriously, what does a gal have to do to get into this exclusive Roaring 20's gang!?
Everything about this shoot is absolute perfection. Rachel Salisbury Photography and the rest of the team did a phenomenal job at putting this shoot together. If you aren't familiar with the rest of their work, please check them out! All of these vendors are masters in their fields and can help you execute any special event you may have coming up. For us, we are one glass of champagne away from calling them up to replicate this shoot in our apartment. Do not miss out on this one, lovelies, you will not regret it!
Couture Great Gatsby Styled Shoot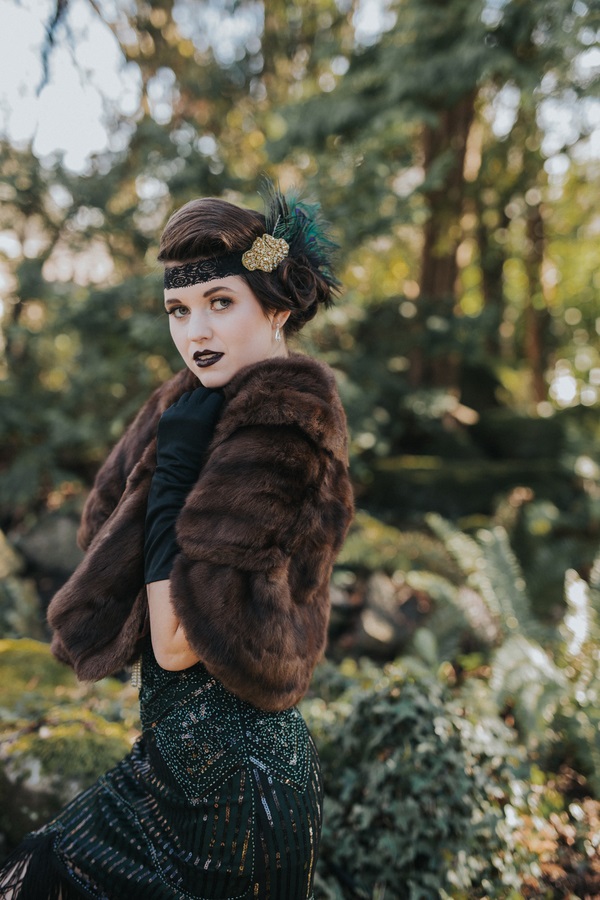 CREDITS:
Photographer:  Rachel Salisbury Photography
Equipment Rentals: Something Borrowed Portland
Bakery: Tres Belle Cookies
Apparel: Fräulein Couture
Event Venue: Gray Gables Estate
Submitted via Two Bright Lights