There's a new(ish) trend hitting the vacation world and, we have to say, we're totally on board. Some truly brilliant people out there had a thought… why not combine the world of camping and high-class living into one hybrid experience? I mean, staying in the wilderness should always be done in style, right? This amazing trend, called Glamping, is sweeping the nation and we're not mad about it at all. So imagine our delight when our friends at Jessica Hunt Photography sent over this fabulous 1950's Glamping styled wedding shoot that takes this trend to another level.
This adorable shoot took place at the stunning Asheville Glamping compound. With the generous offerings of vintage trailers, domes, yurts, tipi's, safari tents, and airstreams, there are a plethora of choices one could possibly make. It probably comes as no surprise that a vintage shoot would take place in, you guessed it, one of their fab vintage trailers. This setting acts as the perfect backdrop for this 1950's inspired styling.
Speaking of which, can we take a moment and appreciate all of the amazing details throughout this entire shoot!? The attention to detail and commitment to the vintage inspiration is extremely impressive. Not to mention the fabulous styling of our gorgeous couple. We absolutely feel like we've been transported into this 1950's glamping world, and we wish we could stay forever!
1950's Glamping Styled Wedding Shoot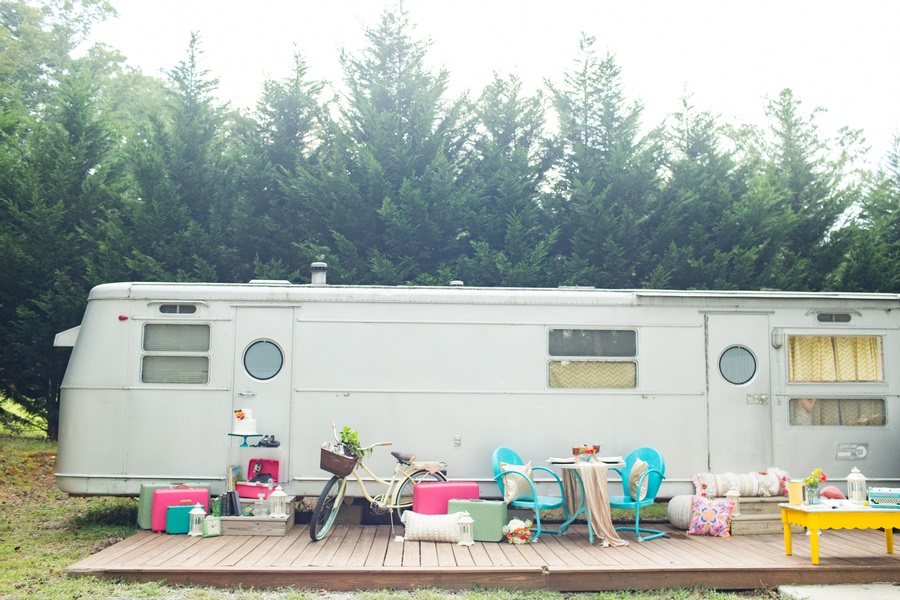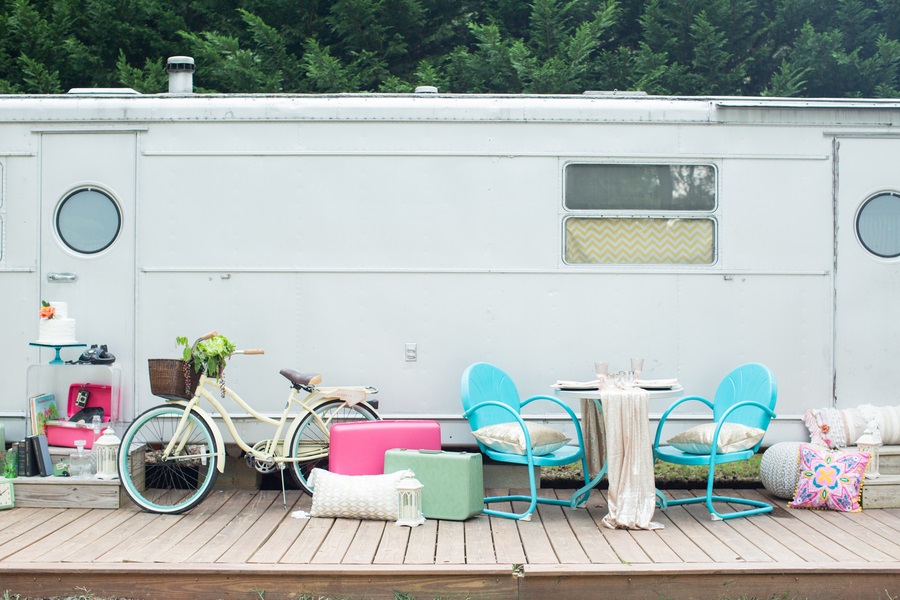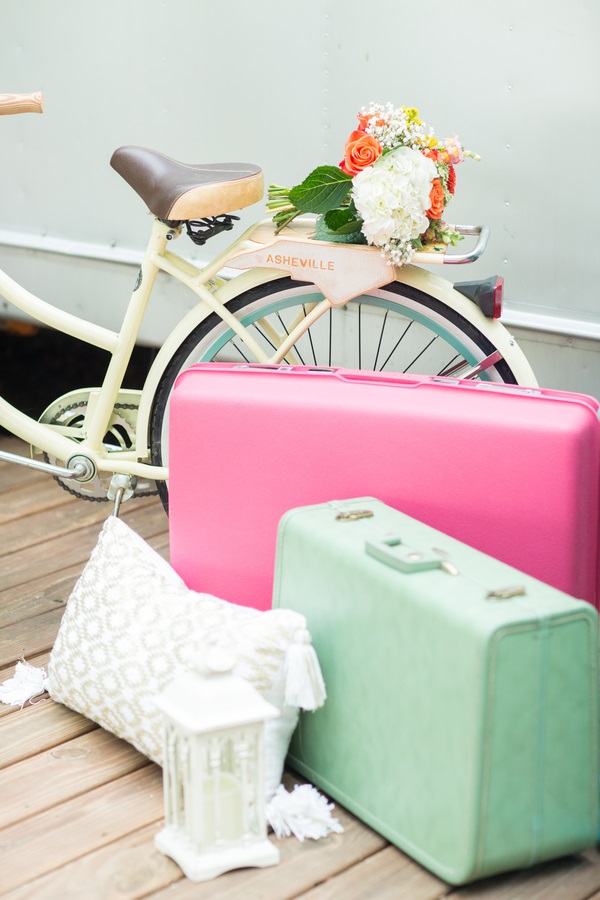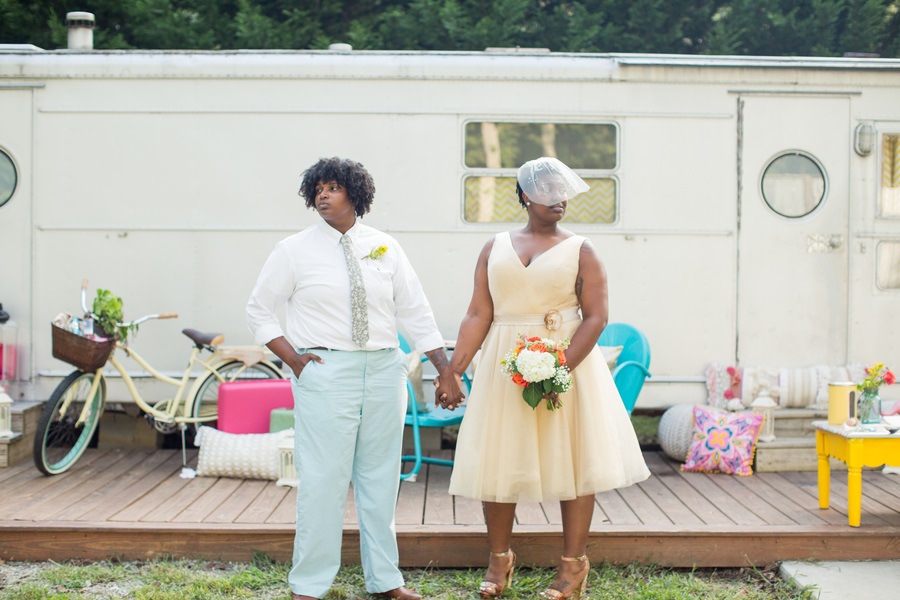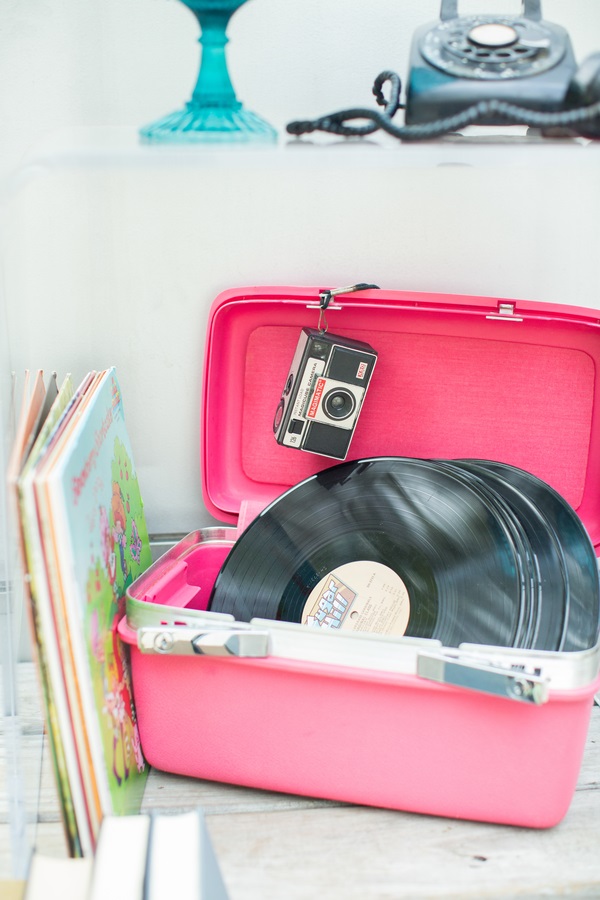 CREDITS:
Photography: Jessica Hunt Photography
Second Shooter: Ashton Kelley Photography ; Images by Amber Robinson
Venue: Asheville Glamping
Etsy Designer: Verde Studio
Invitations: Papered Dream LLC
Design + Decor + Equipment: The Prettiest Pieces
Other: The Mrs Box
Other: Immune Silks