We're not sure about you guys, but when you're scouring Pinterest for some inspo, do you ever feel somewhat like it's setting you up to fail? If we're searching for a new cocktail dinner recipe, it's always so perfectly (and easily) done that we actually start to get false confidence. However, when the smoke alarm is blaring and we're ordering take-out, we know we've failed. Same bait and switch can occur with weddings. You type in those few magic keywords in hopes that the perfect embodiment of your "Big Day" will come out the other end. Usually some amazing weddings do pop-up on your screen. However, just like our recipe faux pas, do you ever wonder if those "inspirations" are even a realistic possibility? Sometimes it doesn't seem like those photos are from real-life weddings… until now. The wedding we have the pleasure of featuring today is PROOF that those "Pinterest-worthy" weddings actually do exist. Our friends at Black Box Photography sent over this vintage black-tie courthouse wedding set in Cleveland, and we're pretty dang impressed.
According to Black Box, "Matt and Krysten met at a winery in Geneva on the Lake where he was working at the time. Their initial attraction and chemistry blossomed into a relationship which continued to grow stronger based on their giving hearts and mutual love for wine, antiques, and vintage pieces." These shared interests were incorporated into their wedding seamlessly from the cigar lounge and vintage keys to the handkerchiefs given to guests as favors. They started the day at the Rockefeller Suite in the Hilton Hotel with stunning views of the city. Sounds like a pretty spectacular way to get ready to us. The actual wedding and reception occurred at the gorgeous Cuyahoga County Courthouse. The grand and historical nature of the architecture painted the perfect backdrop for their black-tie affair.
Our bride, Krysten, wore a floor-length mermaid gown with antique beading from Catan Fashions. Her dress, veil, and styling definitely nodded to a vintage Art Deco vibe. Matt wore a slick black tux with an ivory vest, bow-tie, and pocket square. He looked like quite the dashing gentleman.
The talented people at Black Box Photography were able to masterfully capture this gorgeous affair. They absolutely created "Pinterest-worthy" photos that we are sure will end up on many boards to come.
Vintage Black-Tie Courthouse Wedding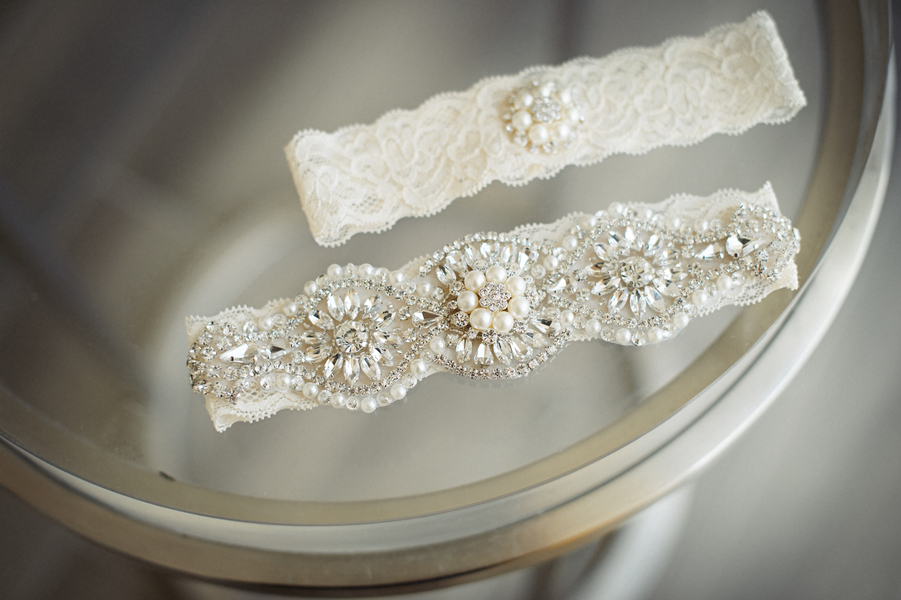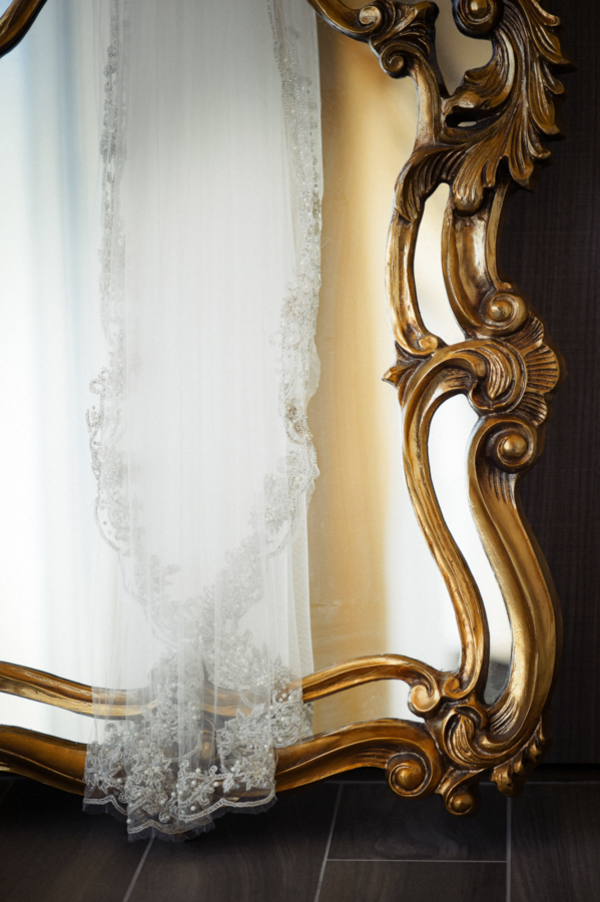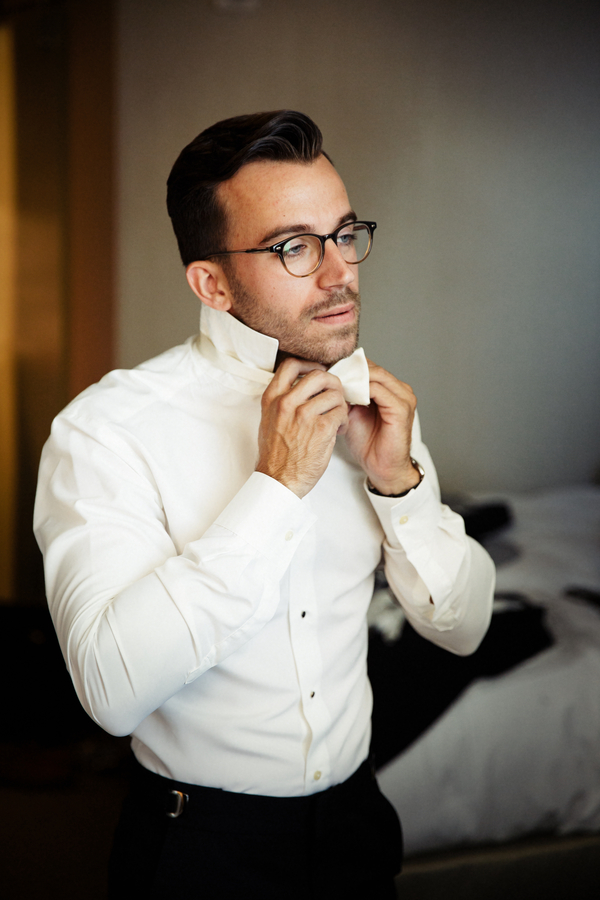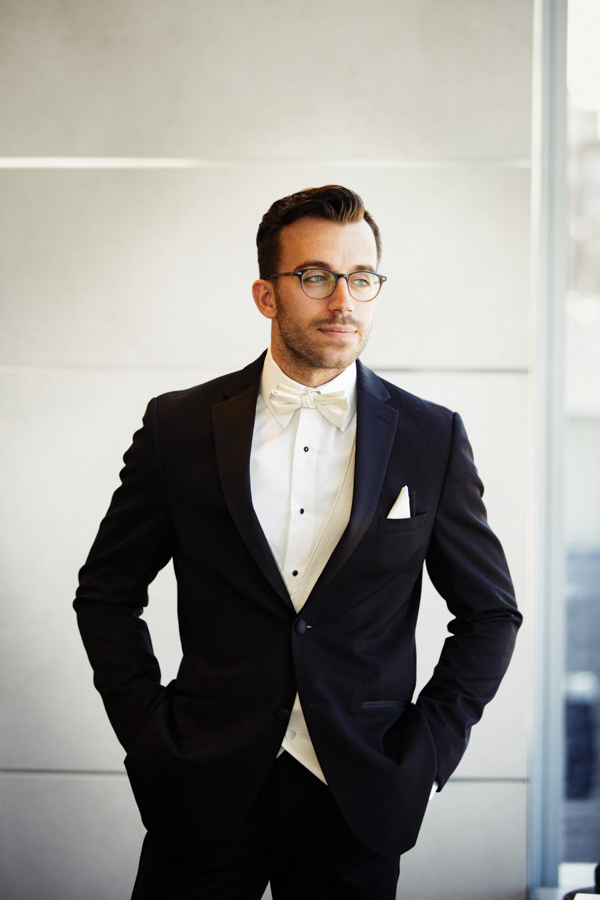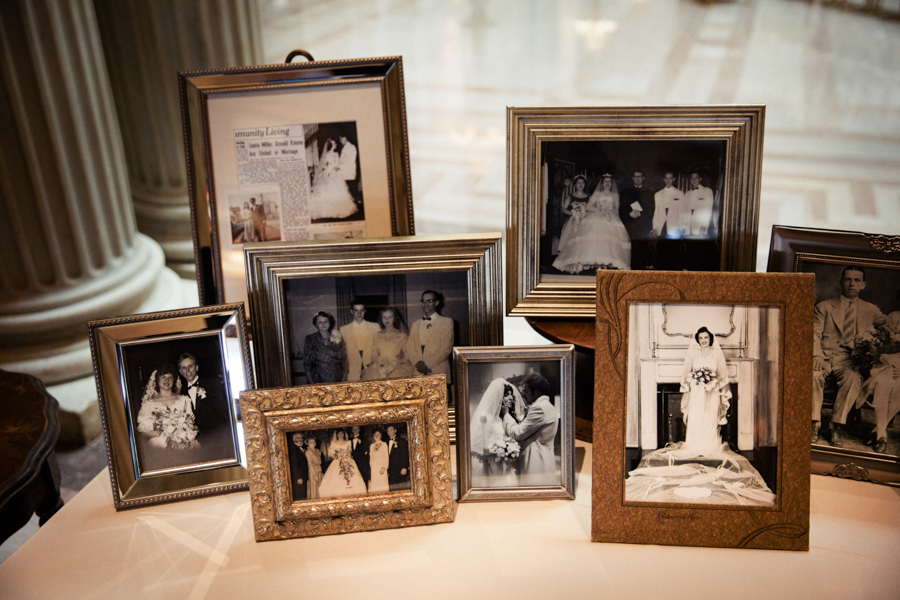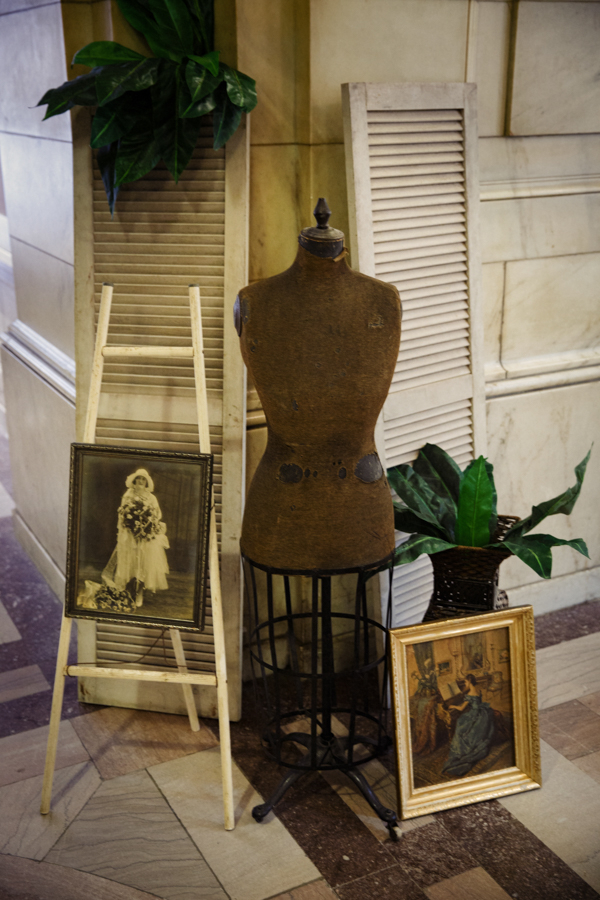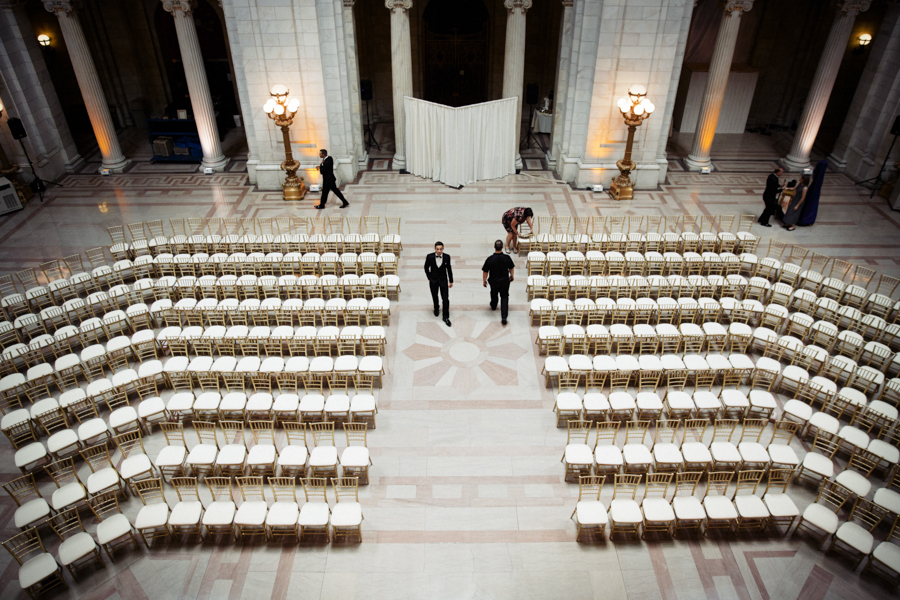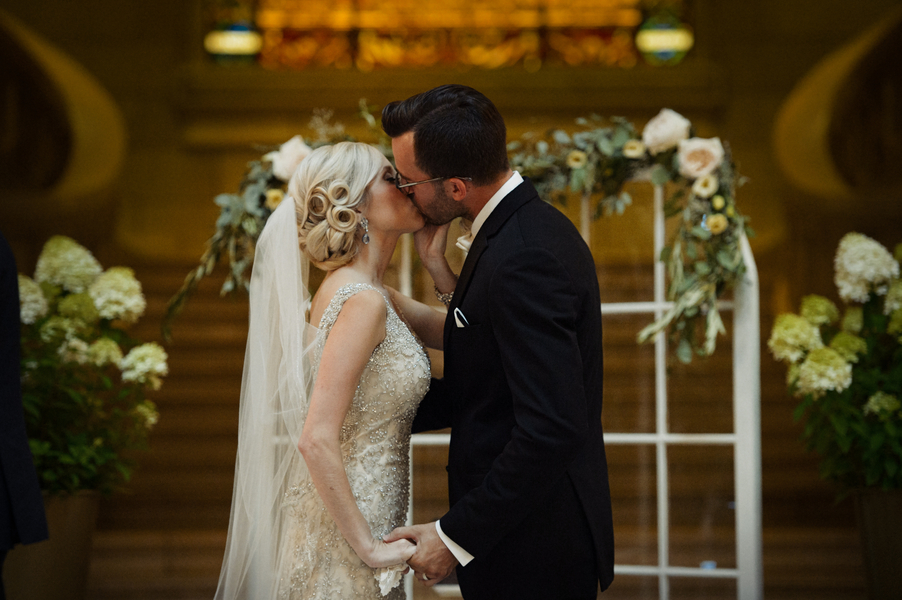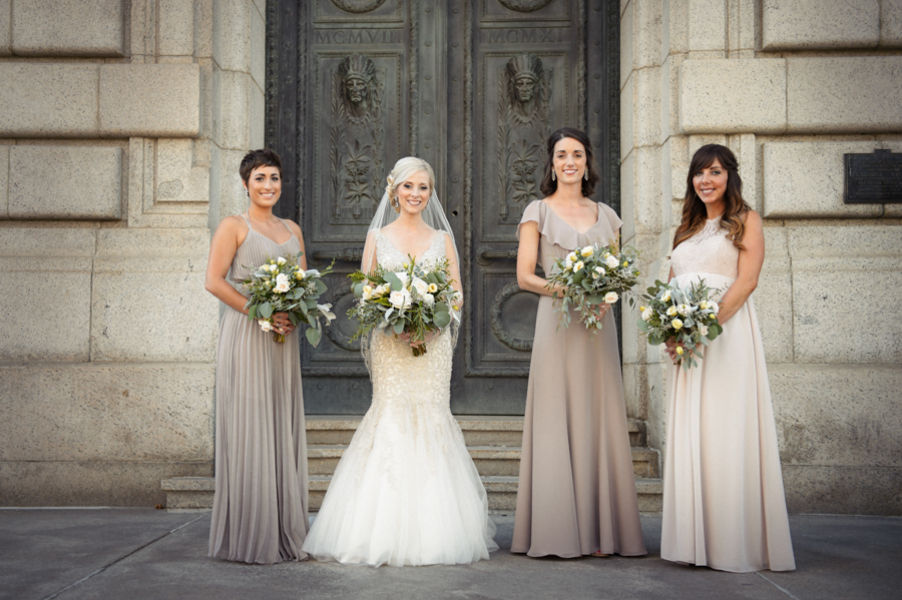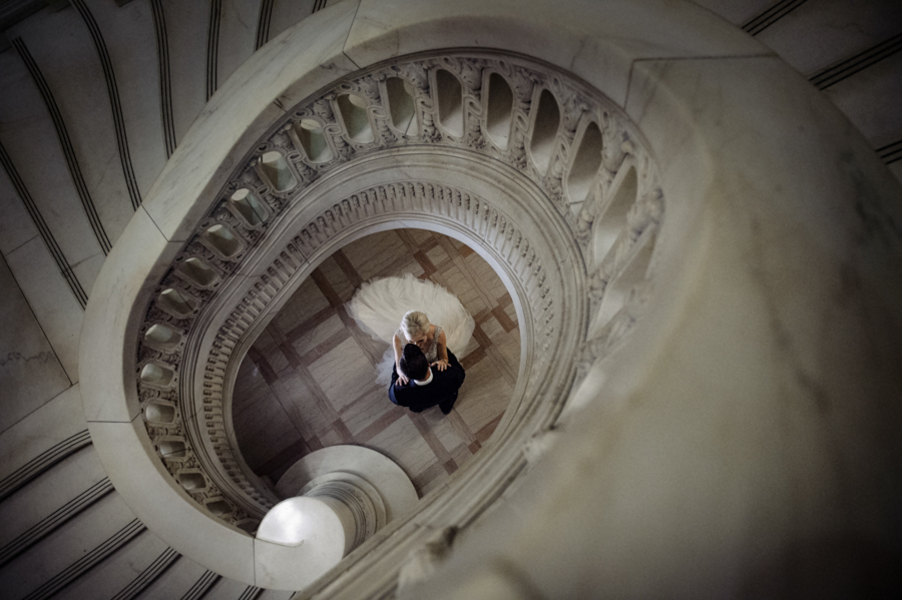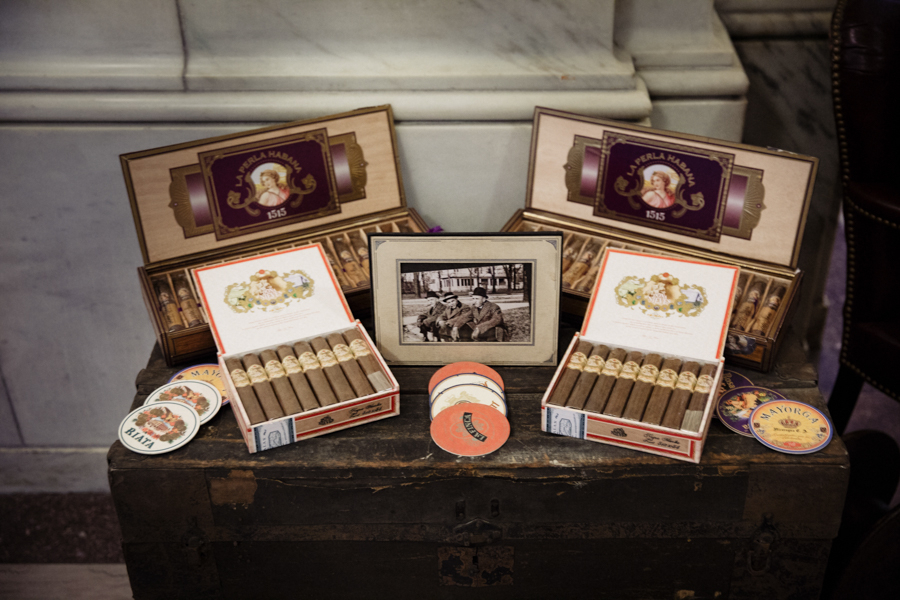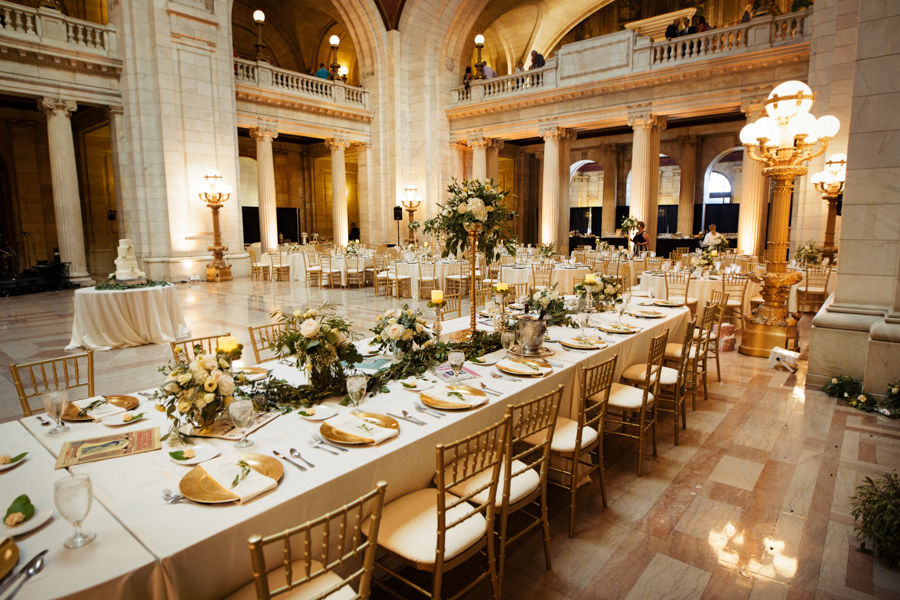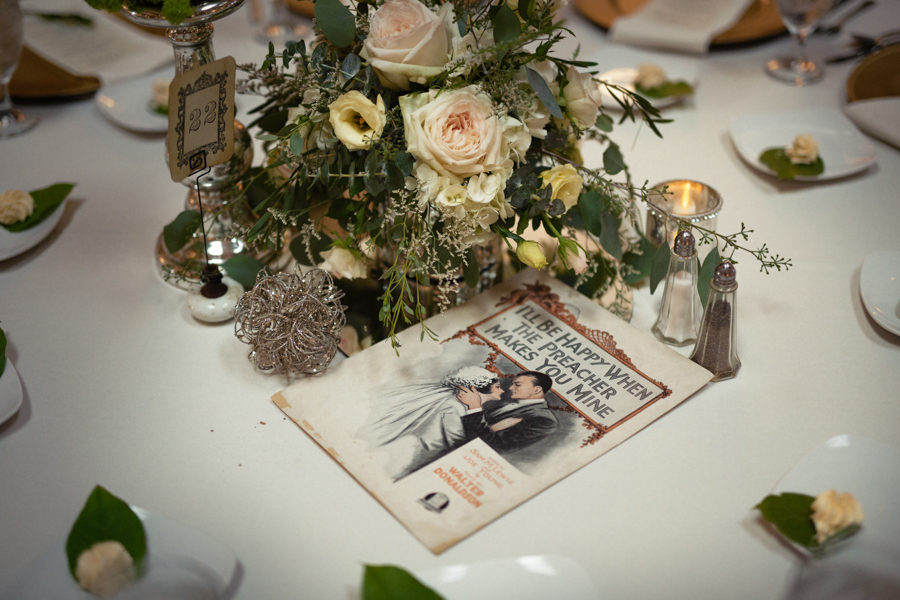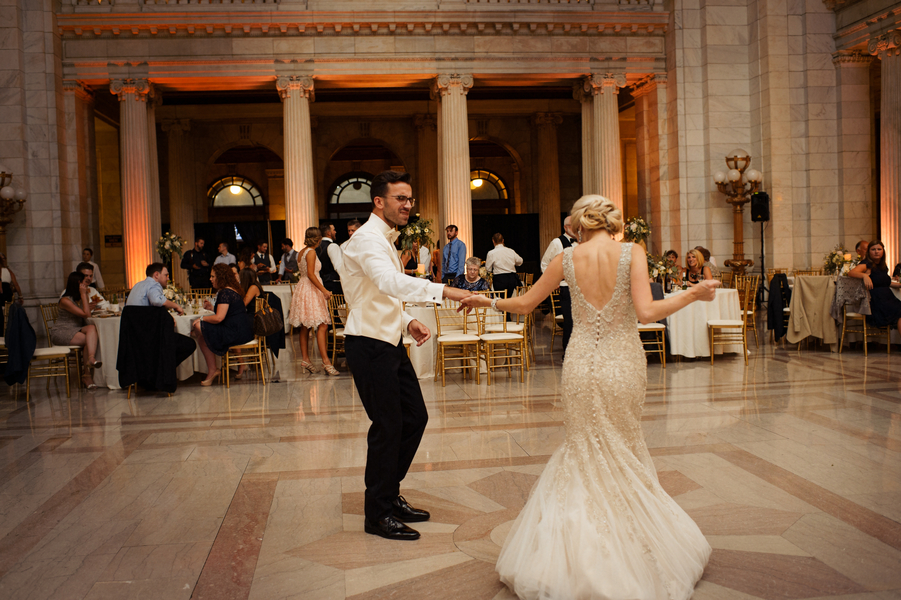 CREDITS:
Photography: Black Box Photography
Venue: Hilton Hotel ; Cuyahoga County Courthouse
Dress: Catan Fashions
Lighting: Troy Entertainment
Hair Stylist: Shannon Hammond
Bakery: LaLa Custom Cake
Band: Light of Day
Caterer: A Taste of Excellence Catering
Florist: Bout and Bouquets
Makeup Artist: Cleveland Bridal Makeup Co.