Each year, Pantone releases "The Color of the Year." This gives us all an idea of what trends and design aesthetics we should expect to see throughout the coming months. Or, if you're like us, it tells us which color to wear to look "on point." If you haven't already heard, the official color for 2018 is Ultra Violet.
According to Pantone, "violet symbolizes experimentation and non-conformity, spurring individuals to imagine their unique mark on the world, and push boundaries through creative outlets." One of those creative outlets in which "The Color of the Year" makes its mark is weddings. So imagine our delight when the talented photographer, Jessica K Feiden, sent over this 2018 Pantone color of the year inspired wedding. And let us tell you, people, it is all shades of fabulous (pun intended).
The five star historic boutique, The Commons 1854 in Topsfield, MA, made the perfect backdrop for this classic vintage shoot. Our gorgeous bride wore an elegant gown from the Blush by Hayley Paige bridal collection along with stunning florals by Karla Cassidy. Our handsome groom was sporting an incredible custom suit from Hive & Colony, a brick-and-mortar store that combines fashion and technology to make premium tailor-made suits and shirts for men. Like, honestly, the light ice blue color of this suit is raising the bar for groom attire. Not only is it striking, but it also compliments the Ultra Violet perfectly.
All of the stationery, calligraphy, confections, and other beautiful details helped to tie in the color theme masterfully. We just can't seem to get over the absolute perfection that is this shoot. All our 2018 brides that are looking to be "on trend," look no further than this stunning wedding! Jessica and her team did an amazing job at putting this together and giving us the inspiration we need to tackle the rest of the year. Seriously, enjoy!
2018 Pantone "Color of the Year" Inspired Wedding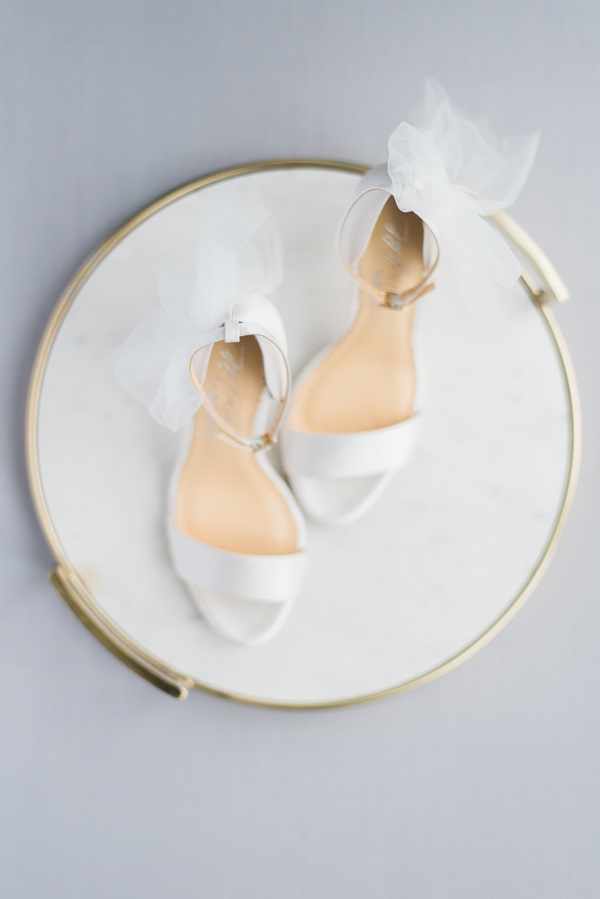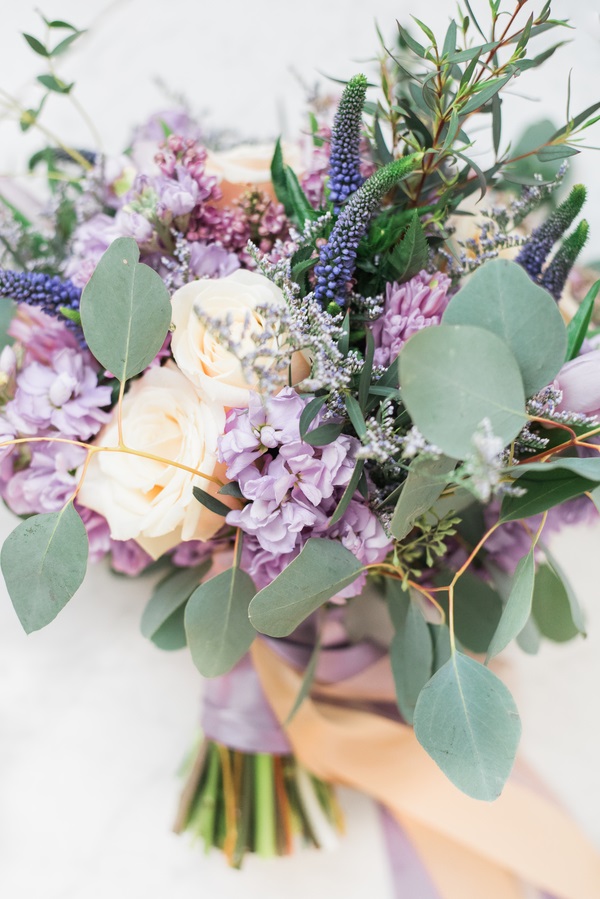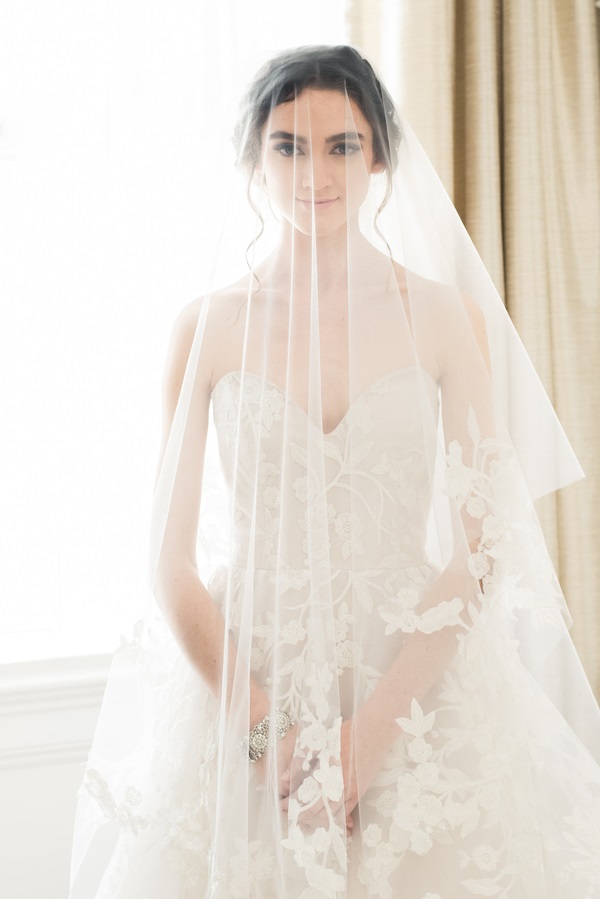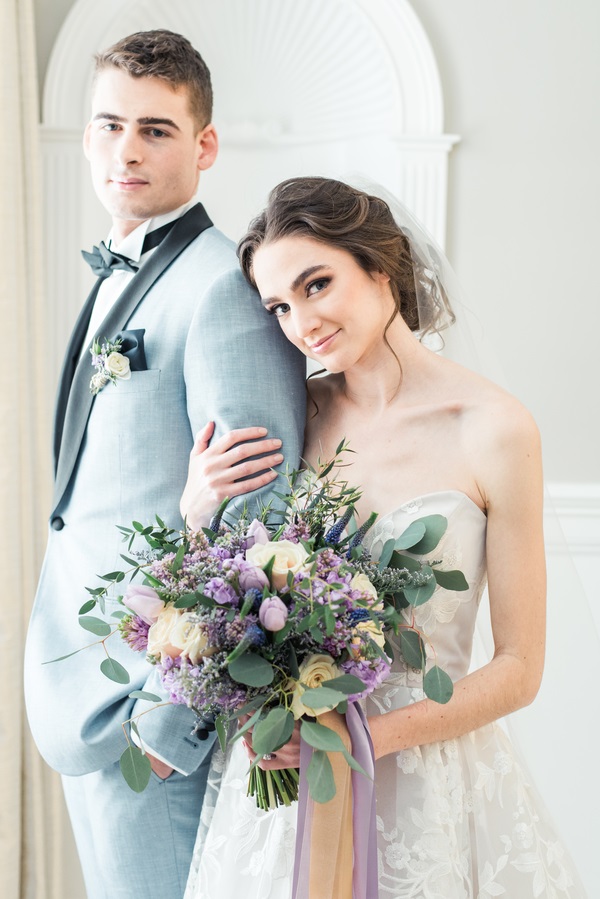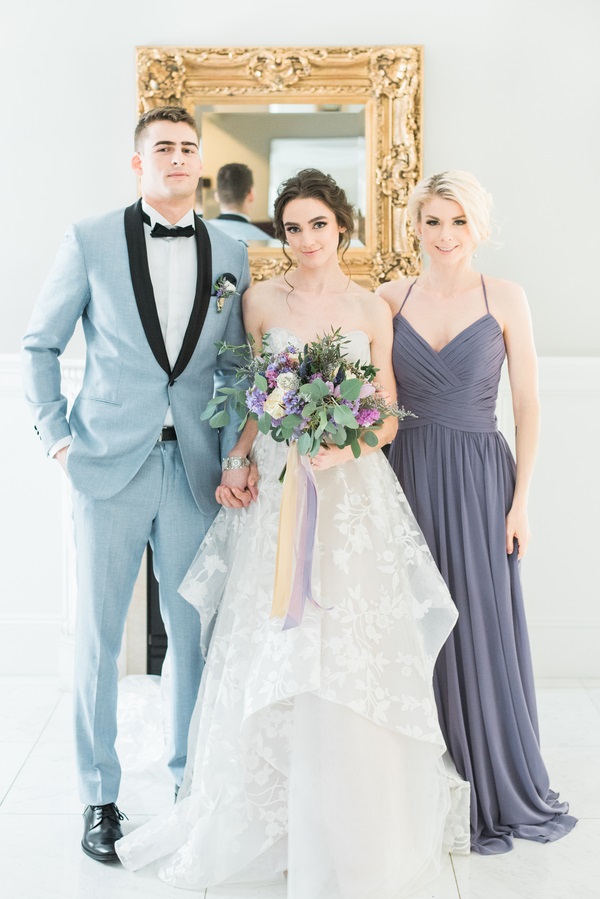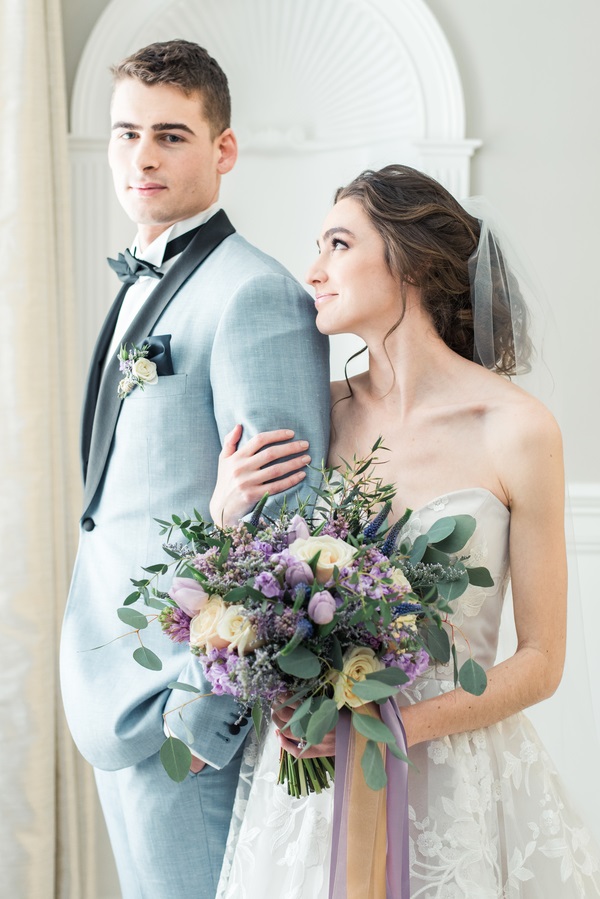 CREDITS:
Photography: Jessica K Feiden
Color of the Year: Pantone
Venue: The Commons 1854
Dress: Hayley Paige ; Bella Bridal Shoppe
Groom's Attire: Hive & Colony
Florist: Karla Cassidy
Design + Decor: Kadeema Rentals
Cake: Mayflour Confections
Makeup + Hair: Jenny Luu Hair + Makeup
Invitations: JKF Design Co.
Calligrapher: McBride Ink
Model: Maggie Inc. Agency