If you're anything like us, you love the use of unique venues for any special occasion. They set the tone and theme unlike anything else. The wedding that we have for you today does just that by taking advantage of its gorgeous setting. We're also particularly excited about the venue for these nuptials as it involves one of our favorite things… wine! Our friends at Rebecca Hicks Photography sent over this stunning vintage vineyard southern wedding, and we couldn't be more thrilled to share it!
Our beautiful couple, Lea + Chris, had their wedding at the gorgeous Vesuvius Vineyards, near Iron Station, North Carolina. According to Hicks, "Vesuvius Vineyards is home to a beautiful historic home built in the late 1700's." It also still has a working vineyard with several acres of muscadine vines (we know where we'd be). The grand colonial estate poses an impressive backdrop for the event.
Everything about this wedding is clean, classic, and chic. We are loving the simple color choices of periwinkle, gold, and blush. This palette develops an ethereal and airy effect which coordinates perfectly with the historical surroundings. Our girl, Lea, looks perfect in her lace trumpet wedding gown from David's Bridal and effortlessly pinned hair up-do.
The delicate details and romantic venue for this wedding make us feel like we've just inhaled a huge gush of cleansing air. Rebecca Hicks Photography did a masterful job at capturing such an event and allowing the true beauty of Lea + Chris' love to come through. If you're out there wondering where to hold your own wedding, we're thinking a vineyard may just be the fool-proof choice.
Vintage Vineyard Southern Wedding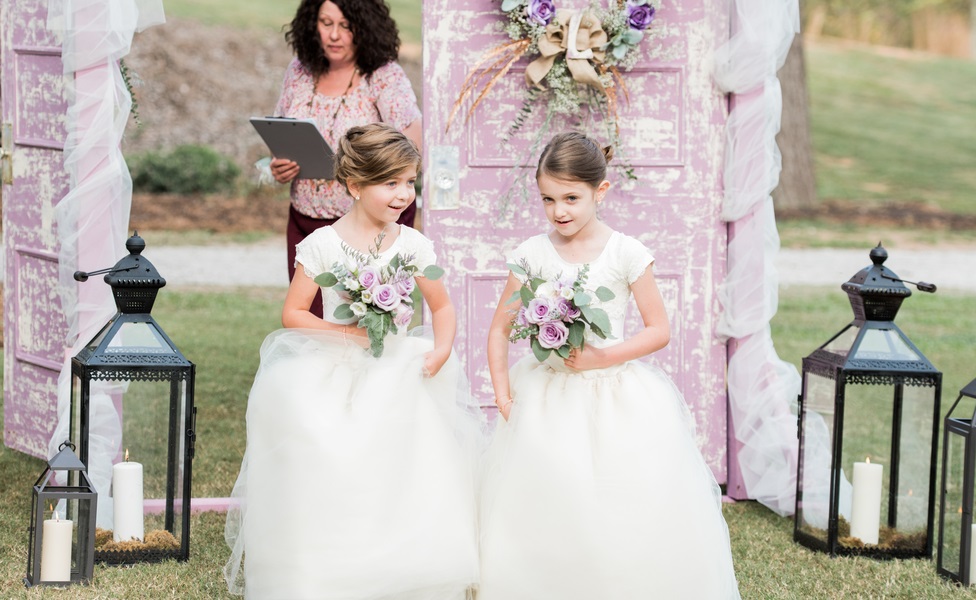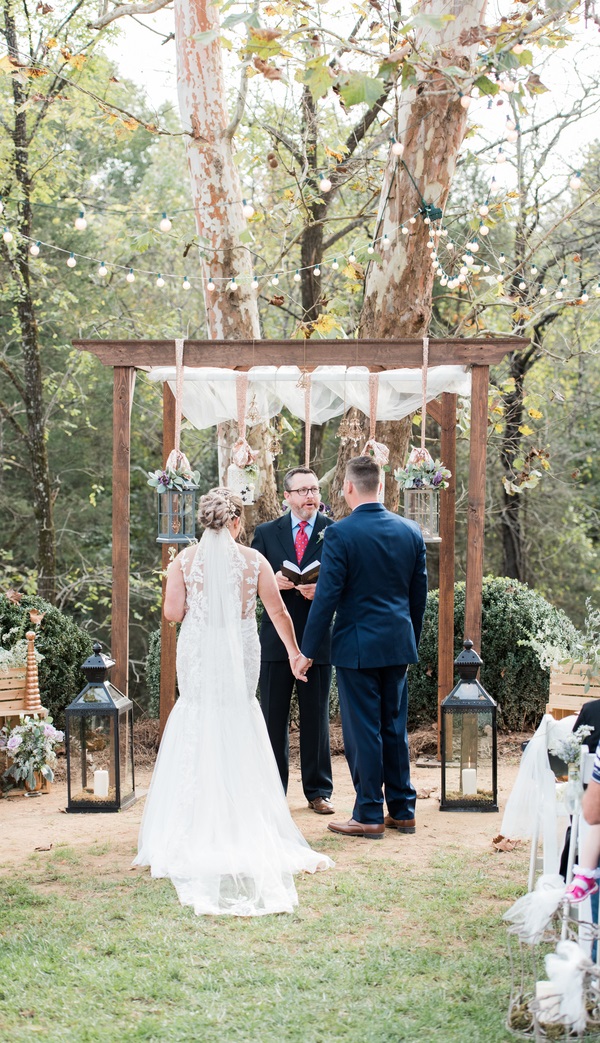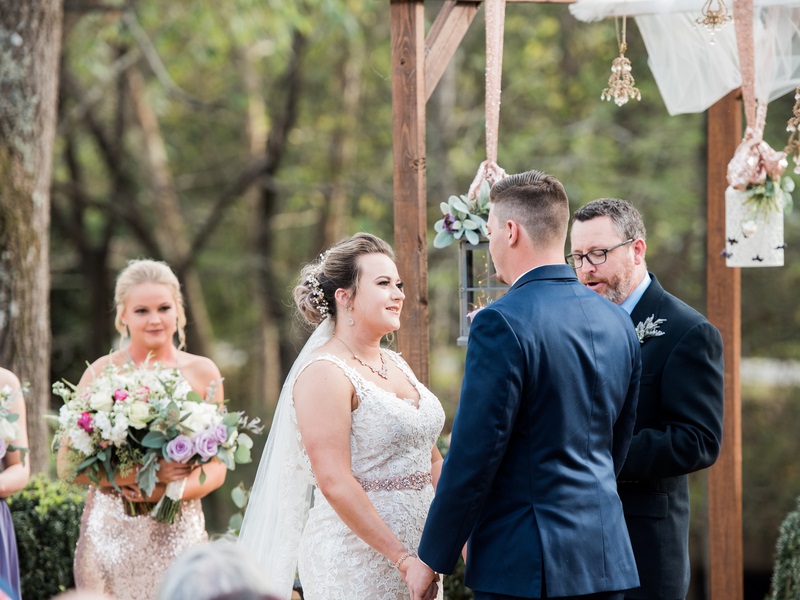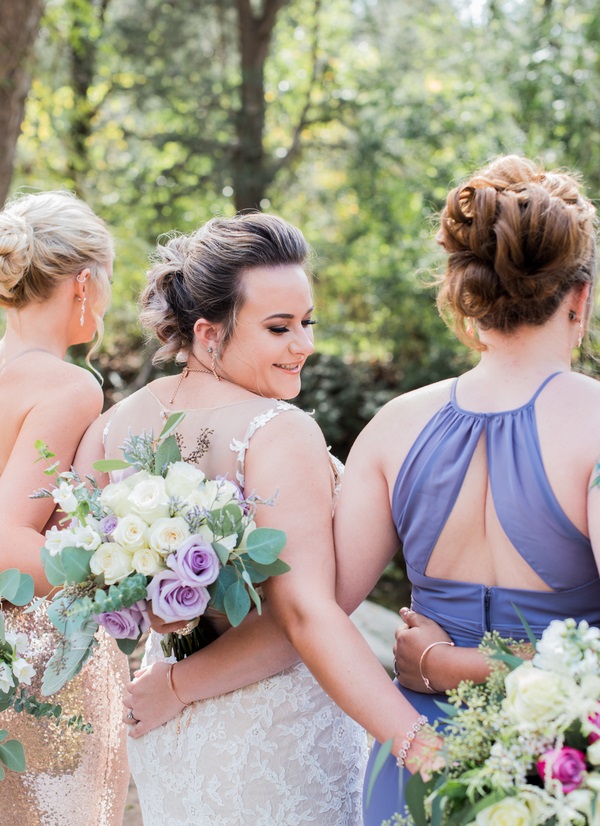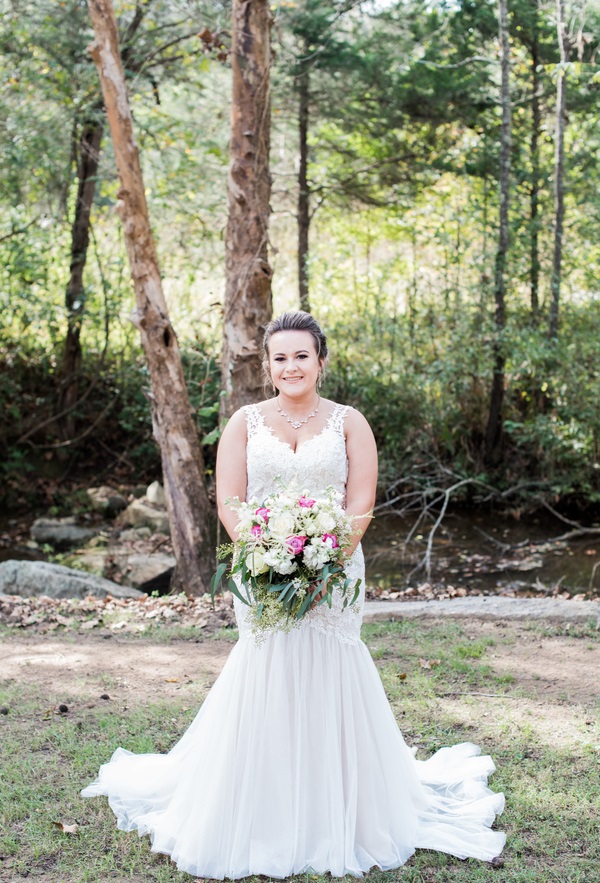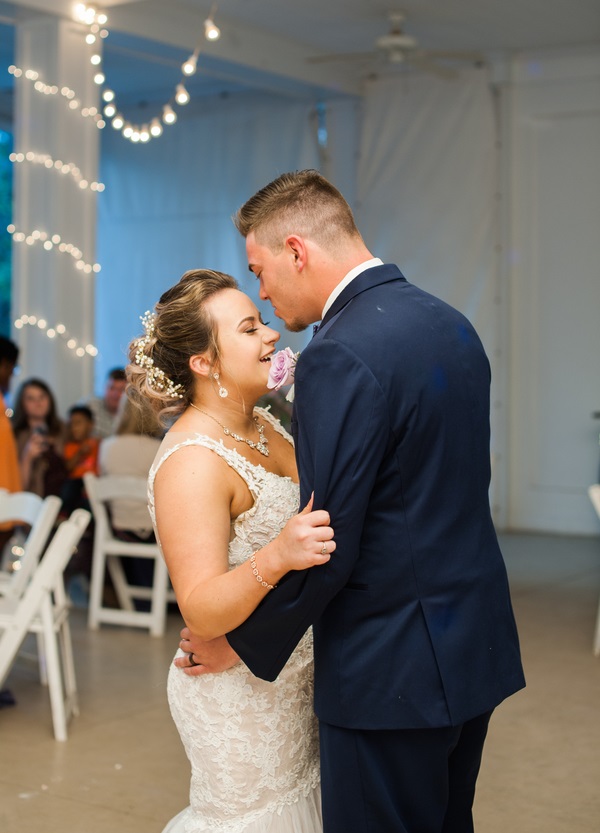 CREDITS:
Photography: Rebecca Hicks Photography
Venus: Vesuvius Vineyards
Bridal Gown ; Invitations: David's Bridal
Florist: The Salty Petal ; Bride, DIY
Caterer: Chilling and Grilling
Design + Decor: Bride's Mom, DIY
Beauty: Bride's Cousin, DIY
Bakery; Bride's Friend, DIY