We are always extremely impressed with people who can DIY. Whenever we attempt to make something ourselves, we end up on the Pinterest Fail page. However, we are even more impressed when couples incorporate DIY elements into their weddings and it comes out looking straight professional. The best part about this treasured ability is that you can customize your wedding on a small budget as well as have complete creative control. Now we've seen some pretty impressive DIY weddings in our time but none like this. Our friends at Eileen K Photography sent over this fabulous DIY 1950's inspired wedding, and we're quickly feeling self conscious about our own creative skills.
According to Eileen, "Rachael and Luke are two Minnesotans living in Portland. They planned their wedding from afar with many DIY elements. All of the centerpieces and decor of paper flowers were handmade by Rachael along with family and friends. There was an amazing vintage feel to the with the attire of the wedding party."
You can say "amazing vintage feel" again (maybe more than once). We are dyingggg over this gorgeous bride's look. The tea-length ivory lace gown and fabulous fascinator hat are giving us all the 1950's bridal feels we could ever want. Her bridesmaids also look incredible with their very era-appropriate teal dresses. But the literary paper flowers throughout the bouquets and centerpieces add that DIY touch that incorporates such personality into the event. Don't mind us while we take notes on what to do in order to pull off a truly spectacular vintage DIY wedding.
DIY 1950's Inspired Wedding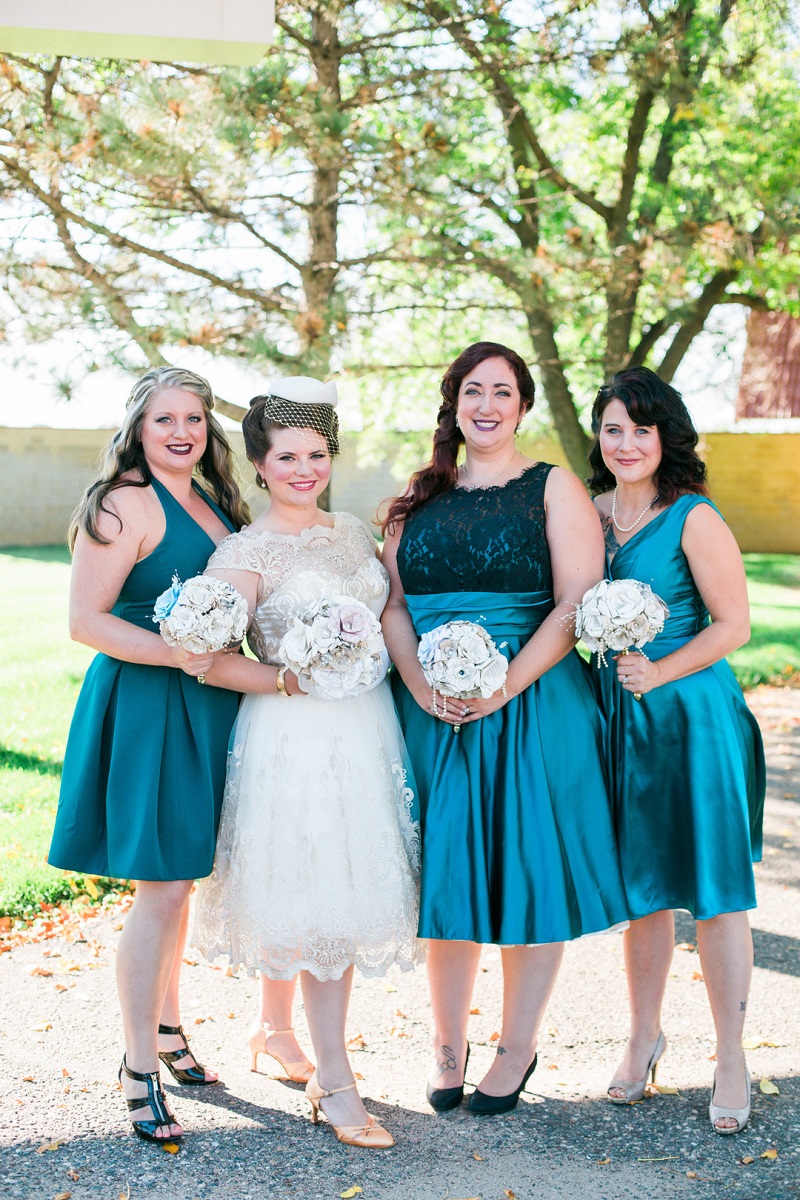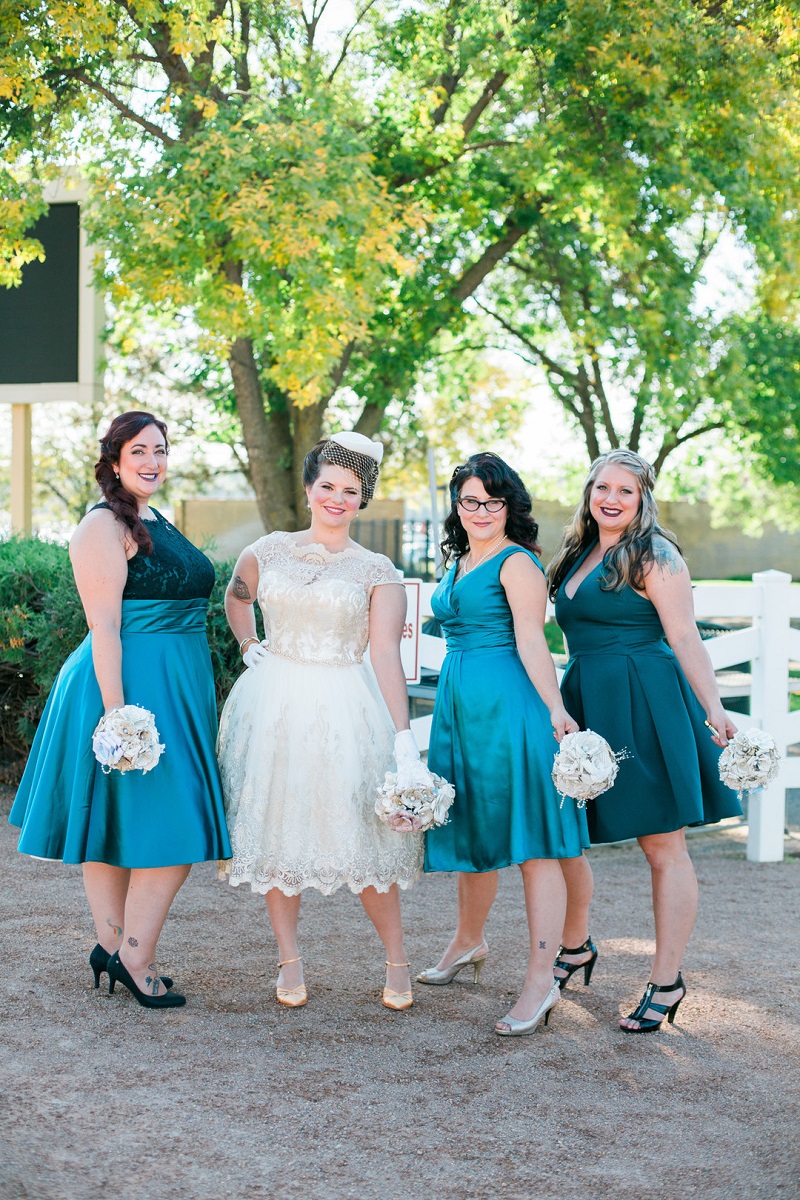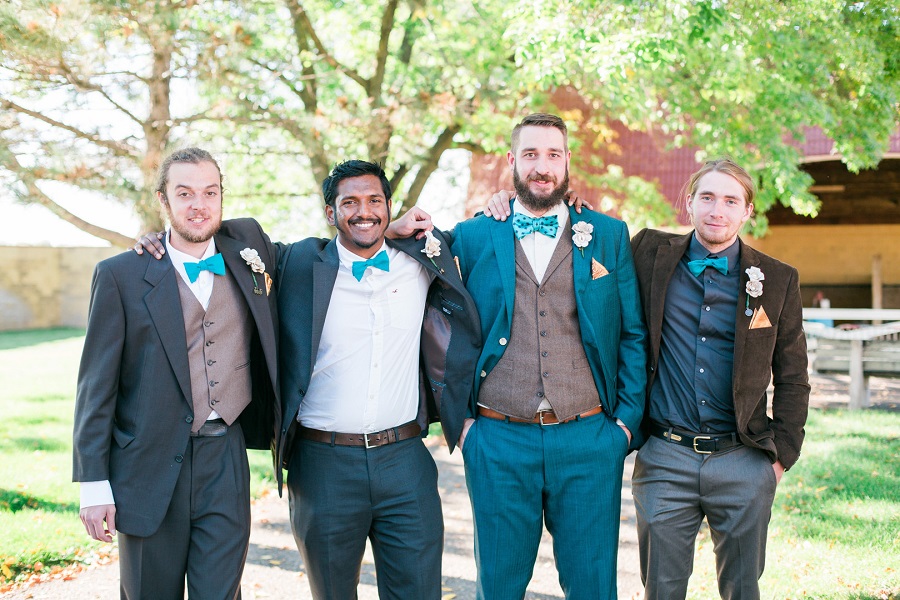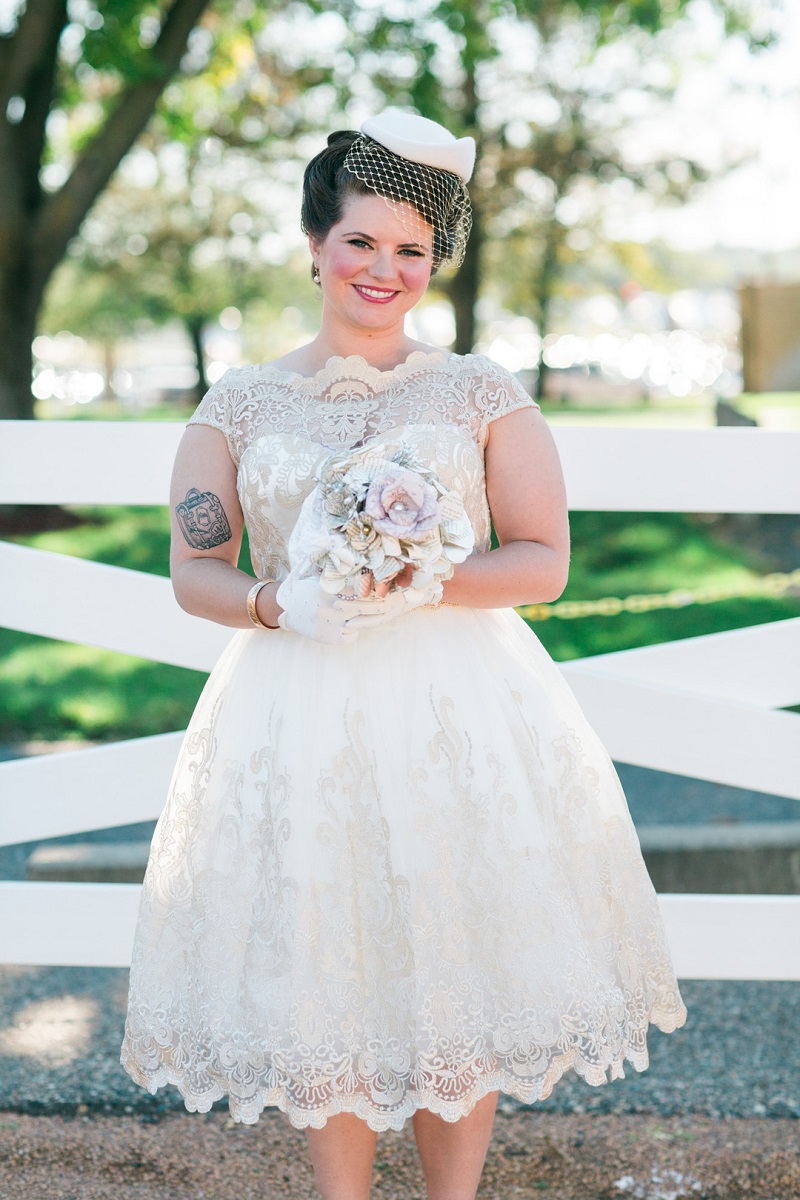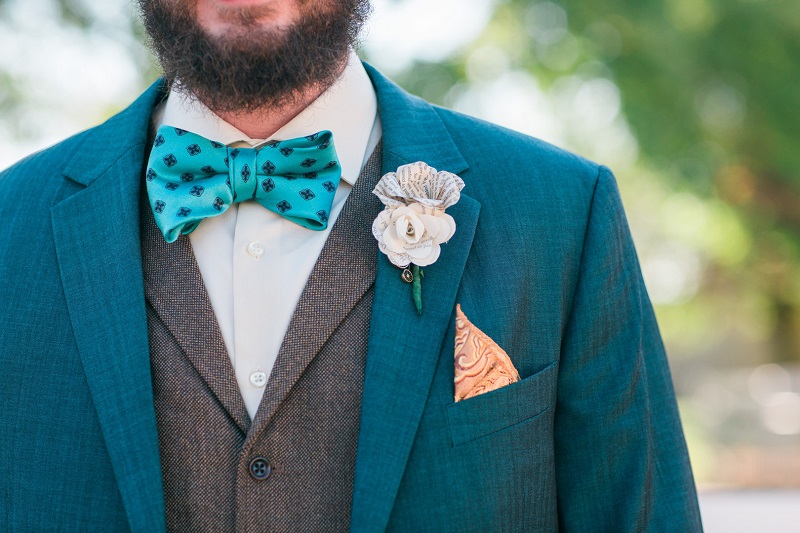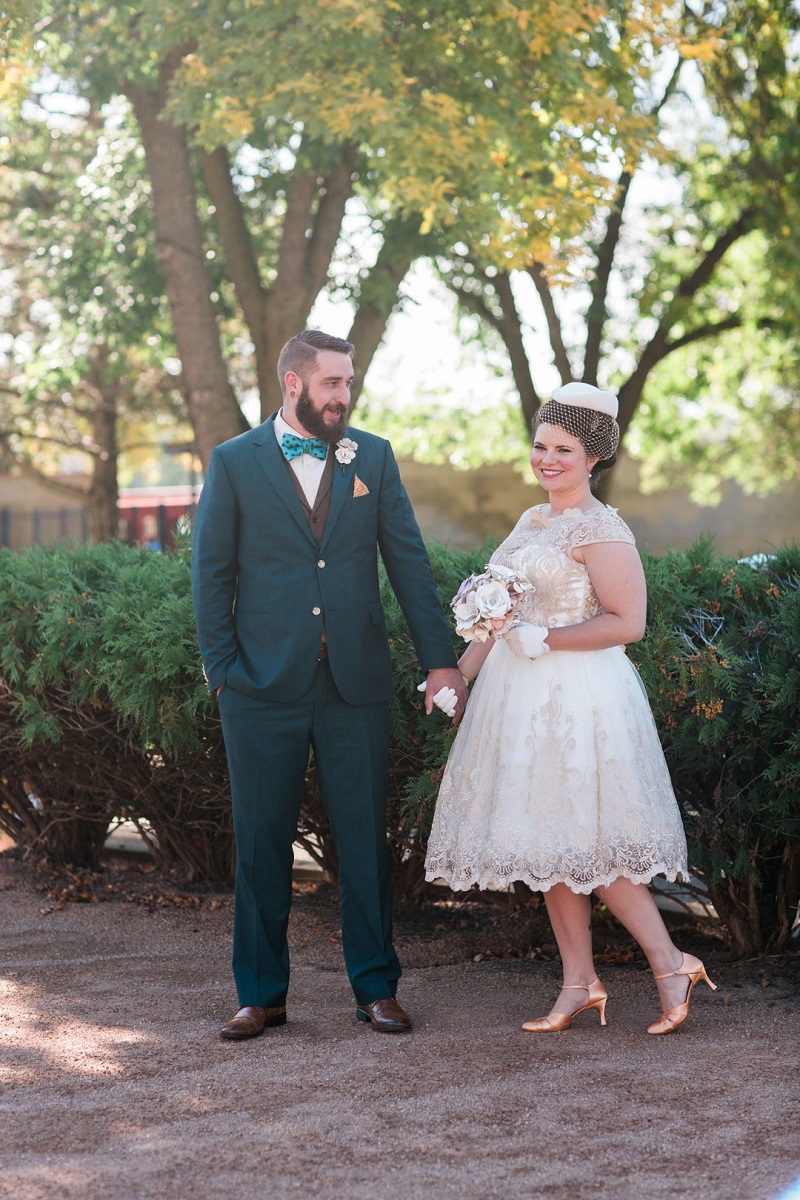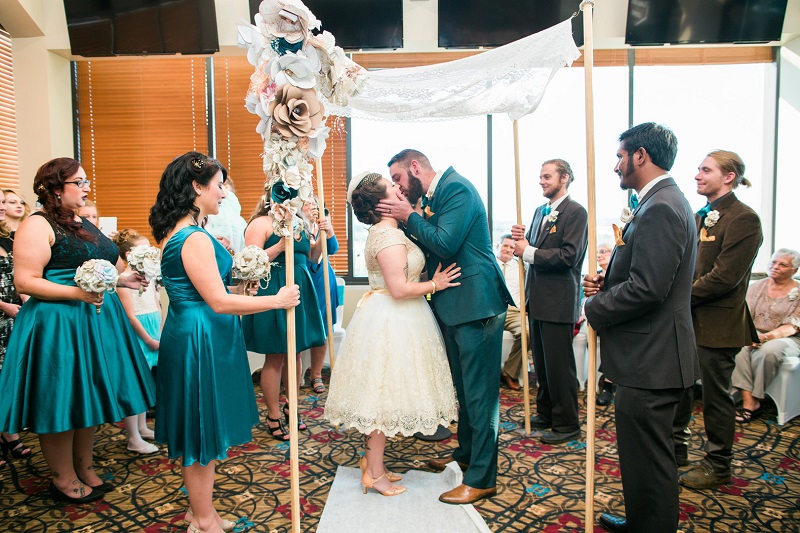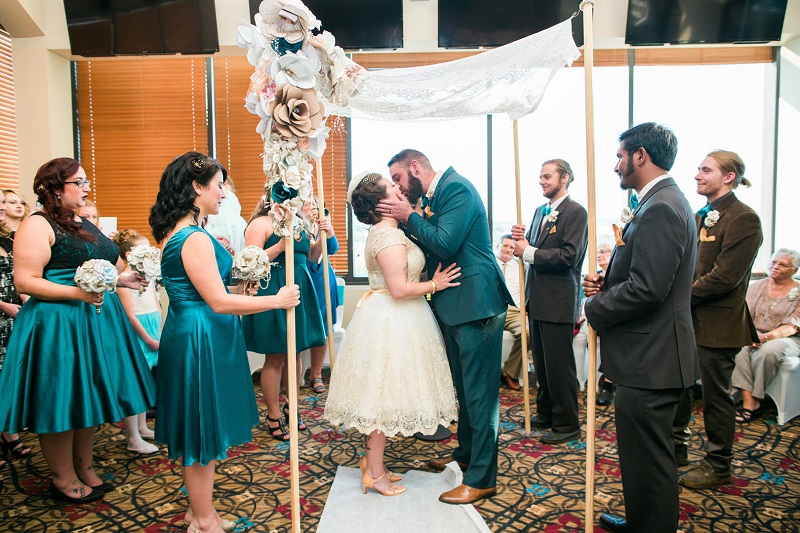 CREDITS:
Photographer:  Eileen K Photography//Makeup Artist :Muse Onsite Hair & Make Up//Event Venue: Canterbury Park
Submitted via Two Bright Lights