OK, we've seen some pretty phenom DIY weddings in the past. Some where the whole wedding was done by the bride and others that included intimate details that took the event over the top. And the fabulous wedding we have for you today is no different. Our friends at Lindsay Dawn Photography sent over this intimate DIY wedding at a historical mansion, and it's every bit as impressive.
According to Lindsay, "Jess + David's wedding was held at the historical Steele Mansion, in Painesville, Ohio. The mansion was built in 1867, and recently restored to its former glory. From the basement, to the grand staircase, the formal fixtures, the bridal suite with dressing room, even the "marriage hallway," with antique photos of all of the couples that were married hanging on the walls, I tried to incorporate all of its glamorous and unique details. The bride did all of her own decorations, favors, and flowers."
The things we are lovin' the most with this one? Hands down the gorgeous venue (that marriage hallway, though), apple favors, wildflower decal, and our stunning bride's classic vintage inspired gown. All of these beautiful elements came together to create a truly spectacular wedding. Once again, we find ourselves simultaneously feeling self conscious about our DIY skills and jealous for those that can create such masterpieces like this wedding.
Intimate DIY Wedding at a Historical Mansion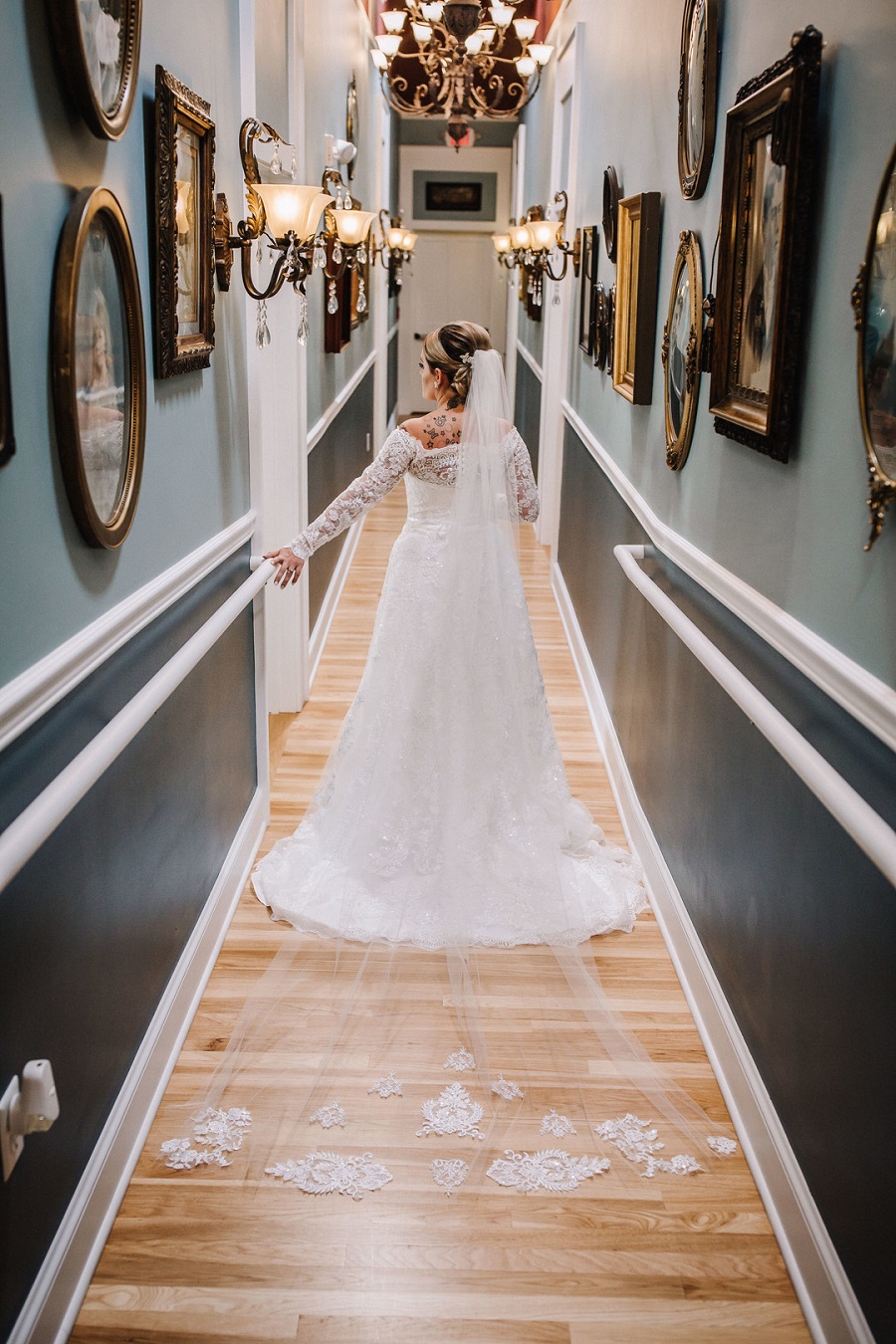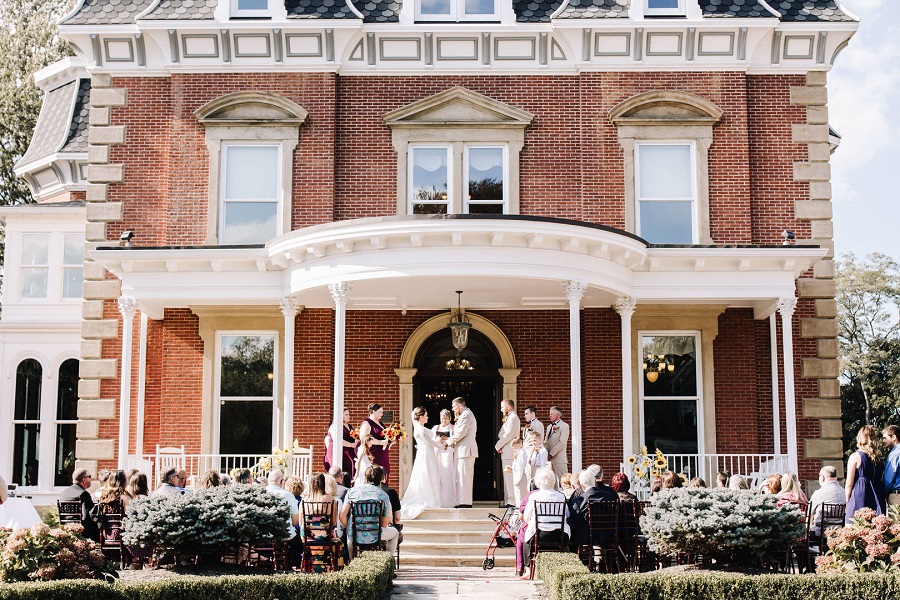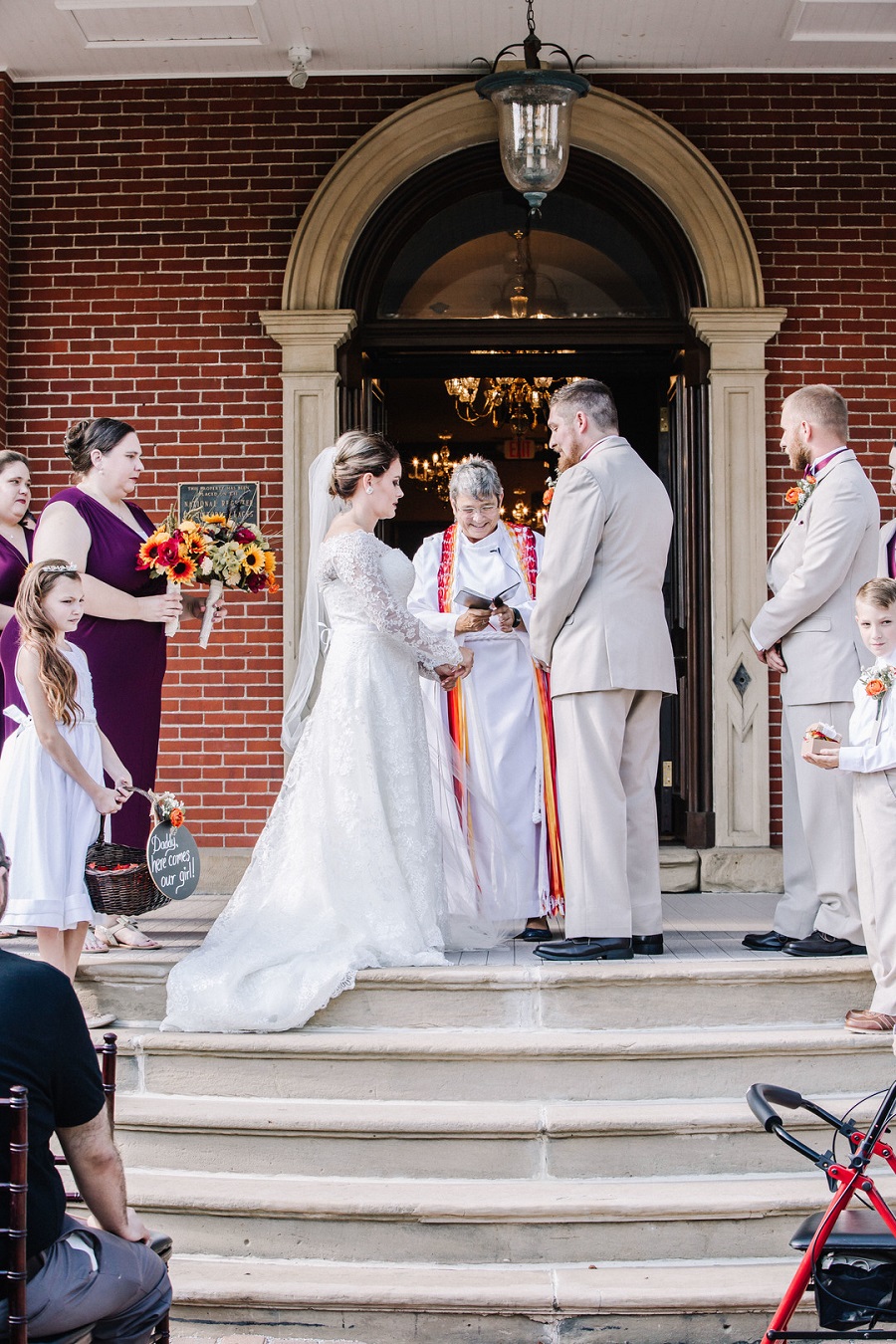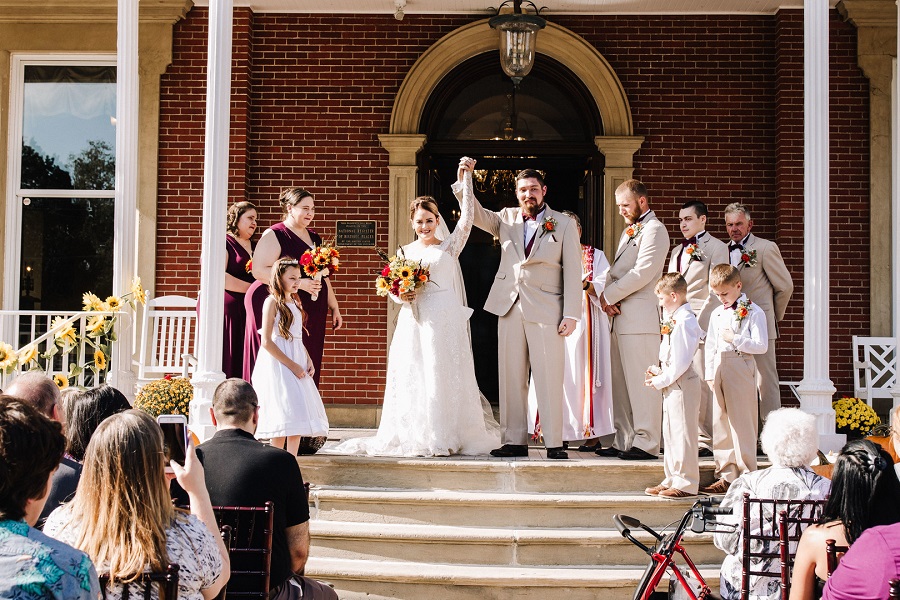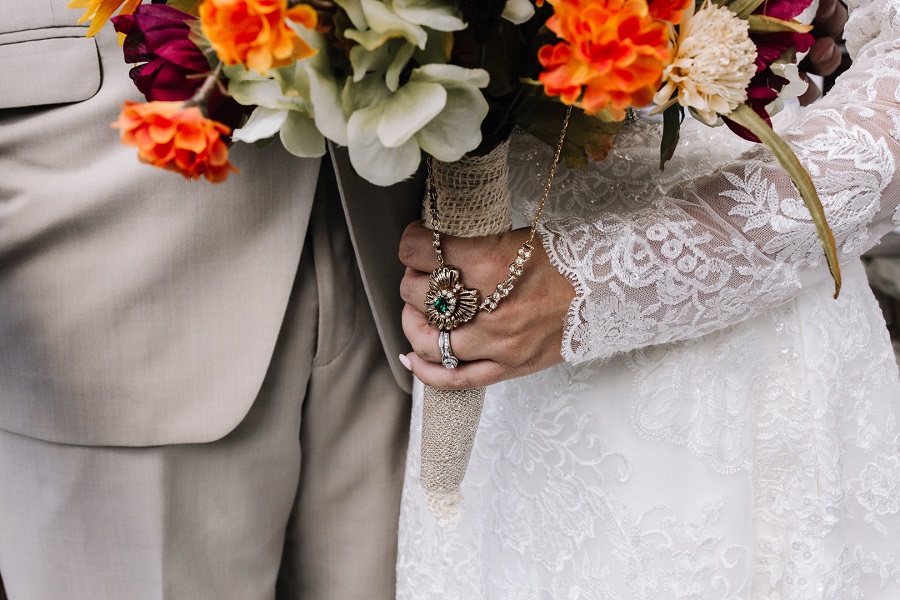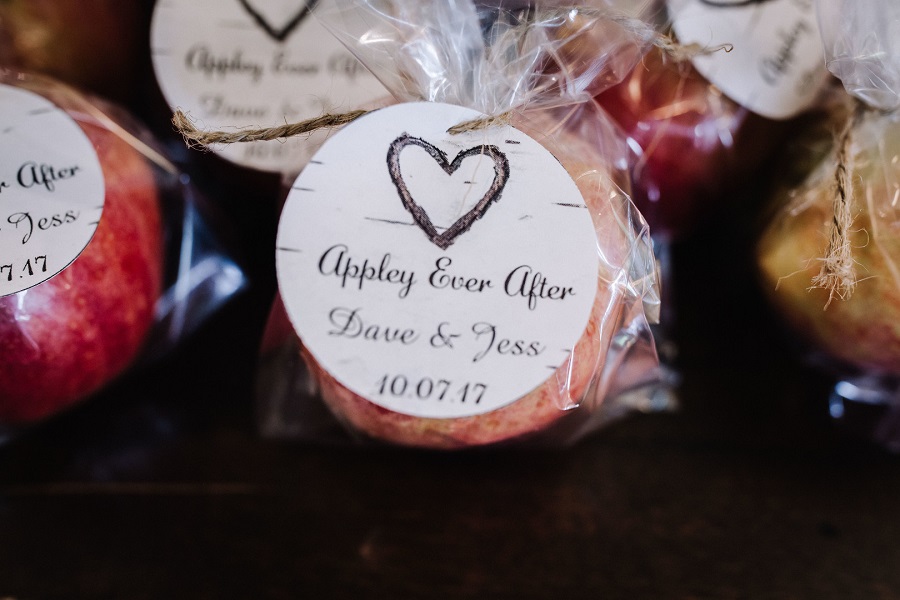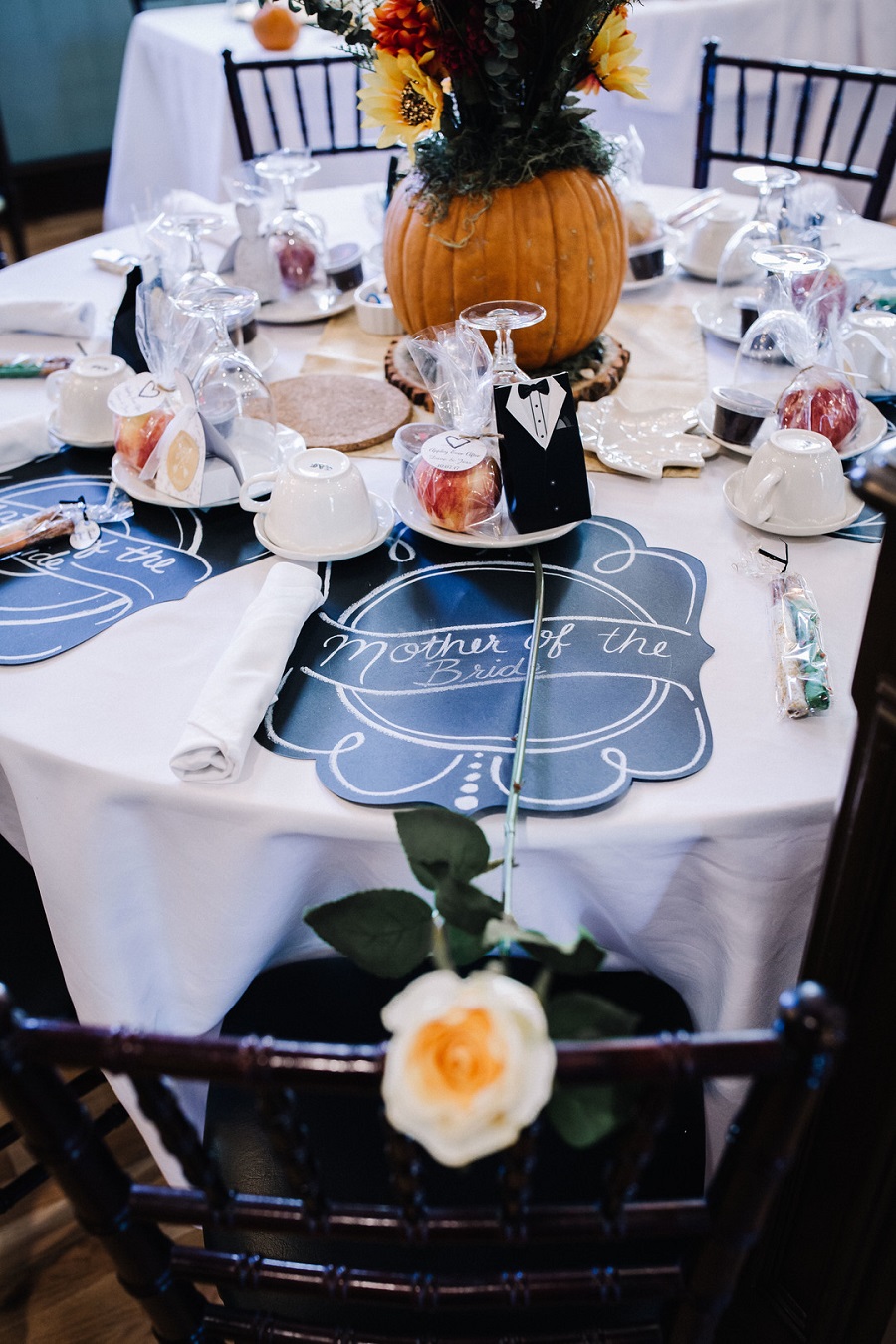 CREDITS:
Photographer:  Lindsay Dawn Photography//DJ: The DJ Booth//Hair Stylist: Ulta Beauty//Event Venue: Steele Mansion//
Submitted via Two Bright Lights