Today we have a wedding for you that simply just makes us smile. Too many times in life you make plans and expectations for how you want things to go. Ultimately, the jokes on us because often they never go the way we planned. However, after things veer off course, that's usually when we realize that it went always how it was supposed to go (cue cliche "hindsight is 20/20 quote). What we love so much about our beautiful couple today is that they prove love knows no age, and it's never too late for your happy ending. Big thanks to our lovely friends at Our Day Wedding Photography for sending over this unique, special, and fabulous Florida steampunk wedding.
Our bride, Peggy, is wearing a stunning white and blue floral patterned ball gown. We always love when brides wear something unique and sway from the traditional bridal dress. The blue in her dress perfectly coordinates the light blue that is prevalent in all of the decor, flowers, and bridal party attire. Her pearl choker necklace and vintage hair pin are really taking her look into a Steampunk realm. Peggy's bridesmaids are in gorgeous lilac colored flapper inspired dresses. Although subtle, they have a quiet boldness that really adds to the theme of the wedding. We also have to tip our caps to the groom, David, and his fellow groomsmen. The paperboy hats, bowties, and pinstriped baby blue vests are everything! They absolutely mesh seamlessly with the rest of the wedding and let them play the part of steampunk gentlemen perfectly.
This wonderful wedding was set at the gorgeous Estate on the Halifax in Port Orange, Florida. The 10-acre complex includes multiple historic buildings (dating as far back as the late 1800's) to make your wedding completely customizable to your heart's desire. It was the perfect backdrop for Peggy and David's nuptials.
The talented photographers at Our Day Wedding Photography, were able to capture this wedding so beautifully. We feel like we were there celebrating such a wonderful love that both Peggy and David share. If you are feeling like you need a pick-me-up today, we're pretty dang confident this will do the trick!
Florida Steampunk Wedding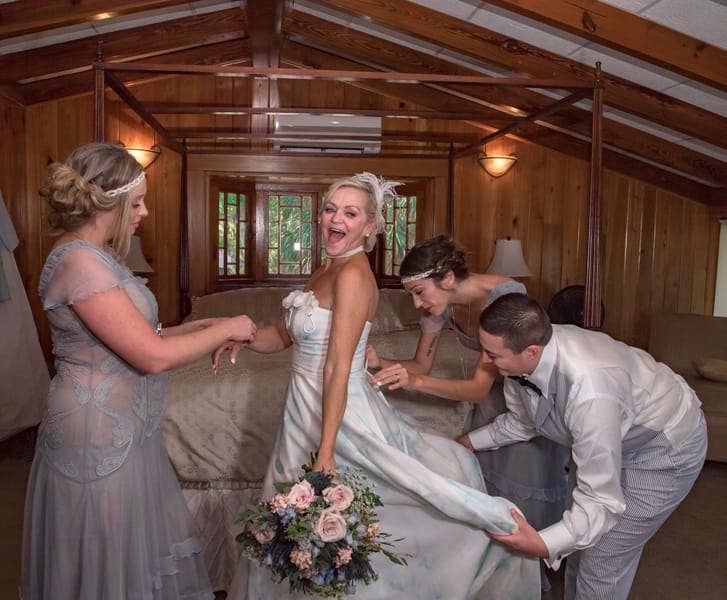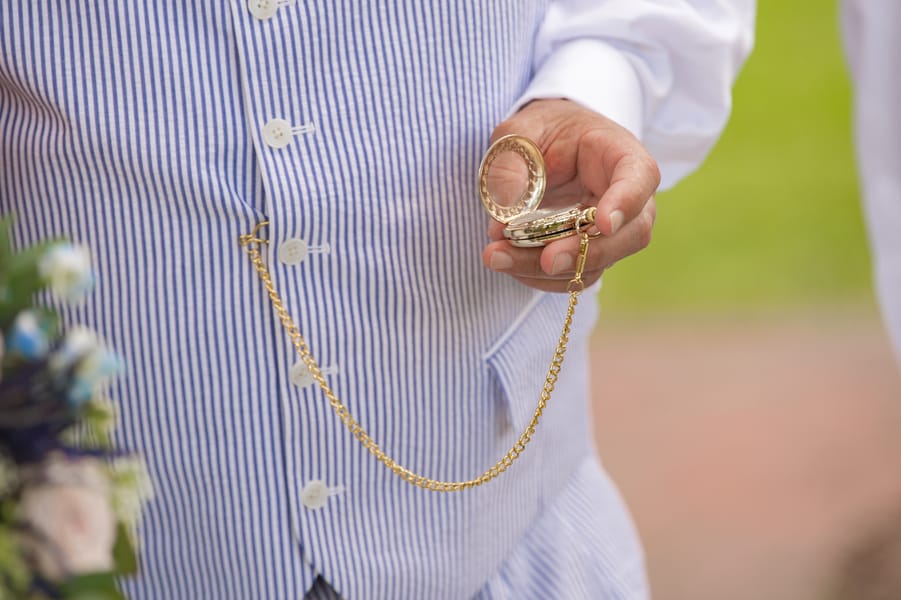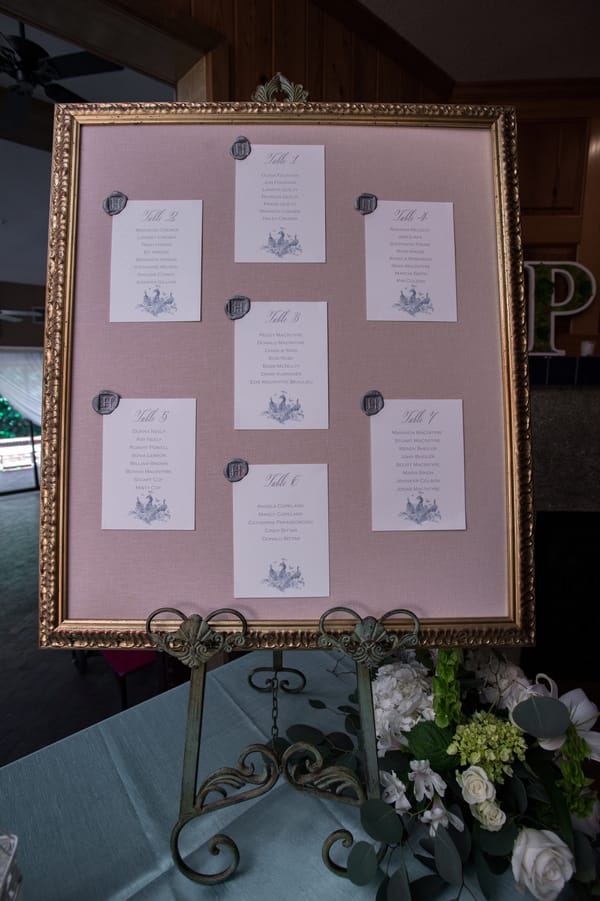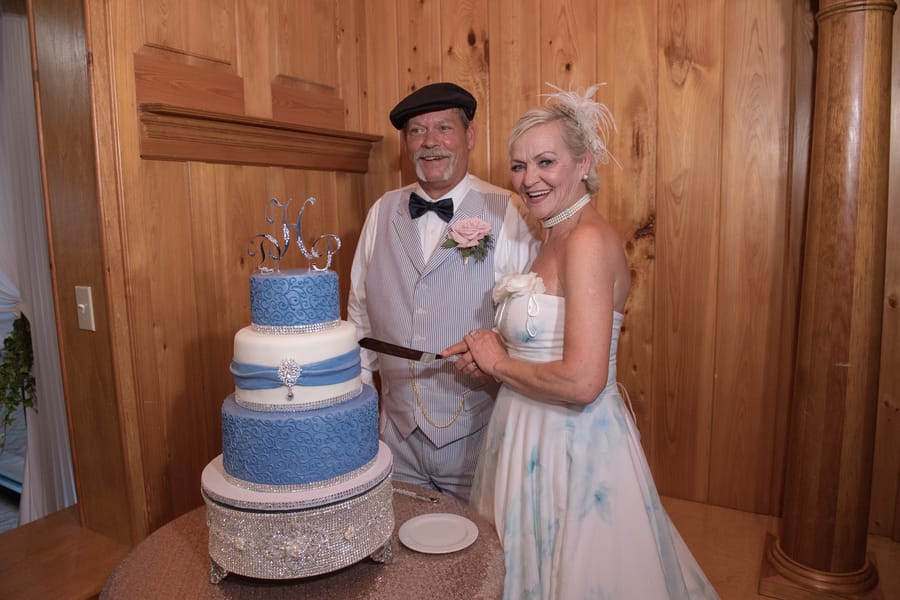 CREDITS:
Photography: Our Day Wedding Photography
Venue: The Estate on the Halifax
Florals: Rachael Kasie Designs
Bakery: CakeDimensions Orlando
DJ: Mister DJ
Cinema and Video: GotYaPhoto
Submission: Two Bright Lights