Today's wedding is one that makes us feel sick to our stomach. No, we don't have food poisoning or some kind of virus, it's another more mysterious malady. Medical professionals have even yet to find the cure. This wedding is so gobsmackingly amazing, that we literally have come down with a case of ROMO or, to the layman, "regret of missing out" (the uglier stepsister of FOMO). Our ridiculously gorgeous couple, Kat + Graham, had an Australian wedding like we've never seen. A wedding so incredible that we are dubbing it the "One-of-a-Kind Formal Urban Wedding," frankly because there's nothing like it.
As always, we love to start with admiring the look of our beautiful bride. Kat wore a TWO-PIECE gown from Personalized Wedding Couture for her big day. The main dress has a long sleeve illusion top with tiered knee-length skirt. We are loving this urban take on a 1950's bridal look. The sheer top mixed with the classic buttons lining the back add that touch of vintage. The bottoms, however, add the flair and urban elements we never knew we needed. We are dying over this bridal mix and match! The bottom of the short dress with tulle underlay feels flirty and fresh… perfect for dancing the night away. To then add a cathedral length high-low detachable skirt for the ceremony, is just icing on the cake.  
Now to the accessories… *deep breaths deep breaths.* These days, there are a lot of different options for bridal accessories. However, we have yet to see a traditional tulle blusher mixed with a birdcage veil. This is such a high fashion look that it's giving us major Kirsten Dunst as Marie Antoinette vibes. I think Kat has just started a new bridal trend and we are here for it!  
Now ladies and gentlemen, on to the shoes. These stark red Sophia Webster strappy heels are giving us life. Kat incorporated this bright red color brilliantly with her shoes and floral headband to give that needed pop of color. We love that they included this striking red into the background of some of their photos as well. As far as the men go, how can you possibly go wrong with black tuxes? Truth is, you really can't. Graham and his attendants look absolutely dapper and perfect with the vibe of the wedding. 
Still alive? It's debatable for us. Just when you thought this wedding couldn't get any cooler, it does. The ceremony was held at the Eternity Playhouse in Australia. Can't get much more grand than getting married on the stage of a historic theater. The reception you ask? Well Kat + Graham kept their guests in the dark! The invitations told them they would provide transportation (which included vintage VW buses, we might add) to the secret location. It was ultimately held at The Fairground Follies, which can only be described as a whimsical indoor circus. It even has a carousel, people. Yeah, you heard us right. A flippin' carousel.
This wedding just absolutely knocked our socks right off. I think our jaws are still somewhere on the floor. Lara Hotz is insanely and unfairly talented at capturing this couple's magical day. If you haven't seen her work before, let this be a little taste of the vast ability she has as a photographer. Please do us a favor and check out this wedding. You may get a case of ROMO like us, but we know that you will be glad you did.
One-of-a-Kind Formal Urban Wedding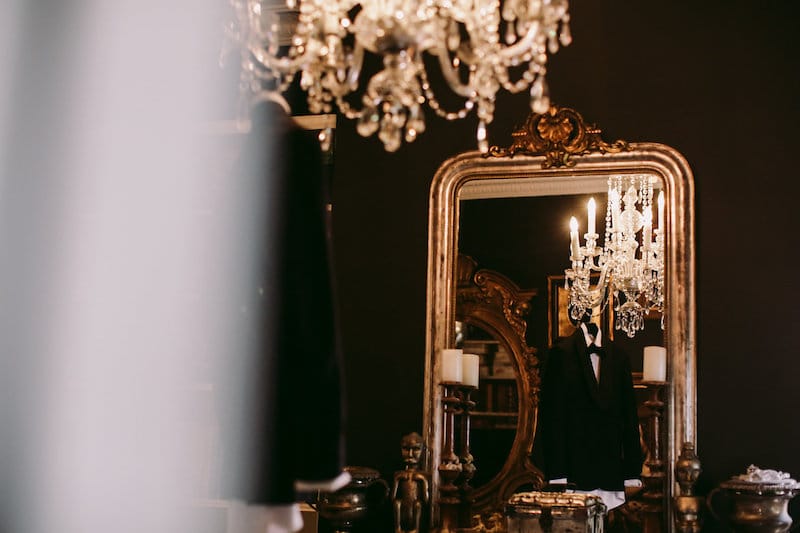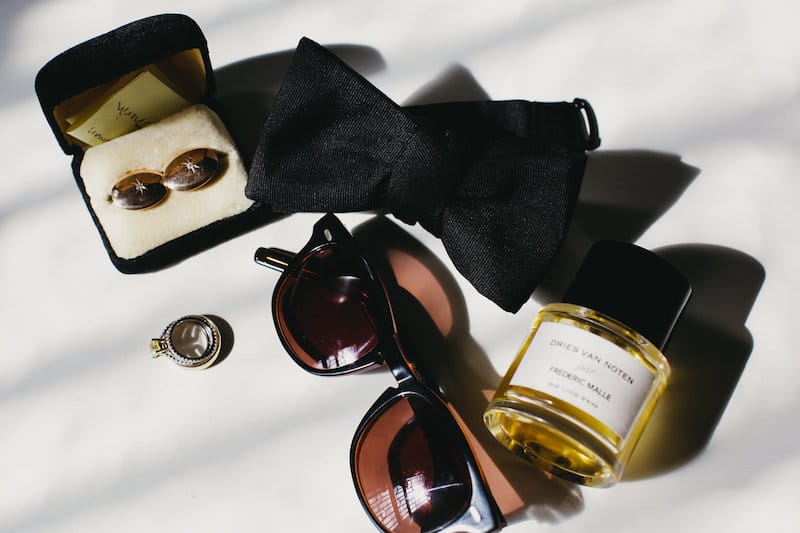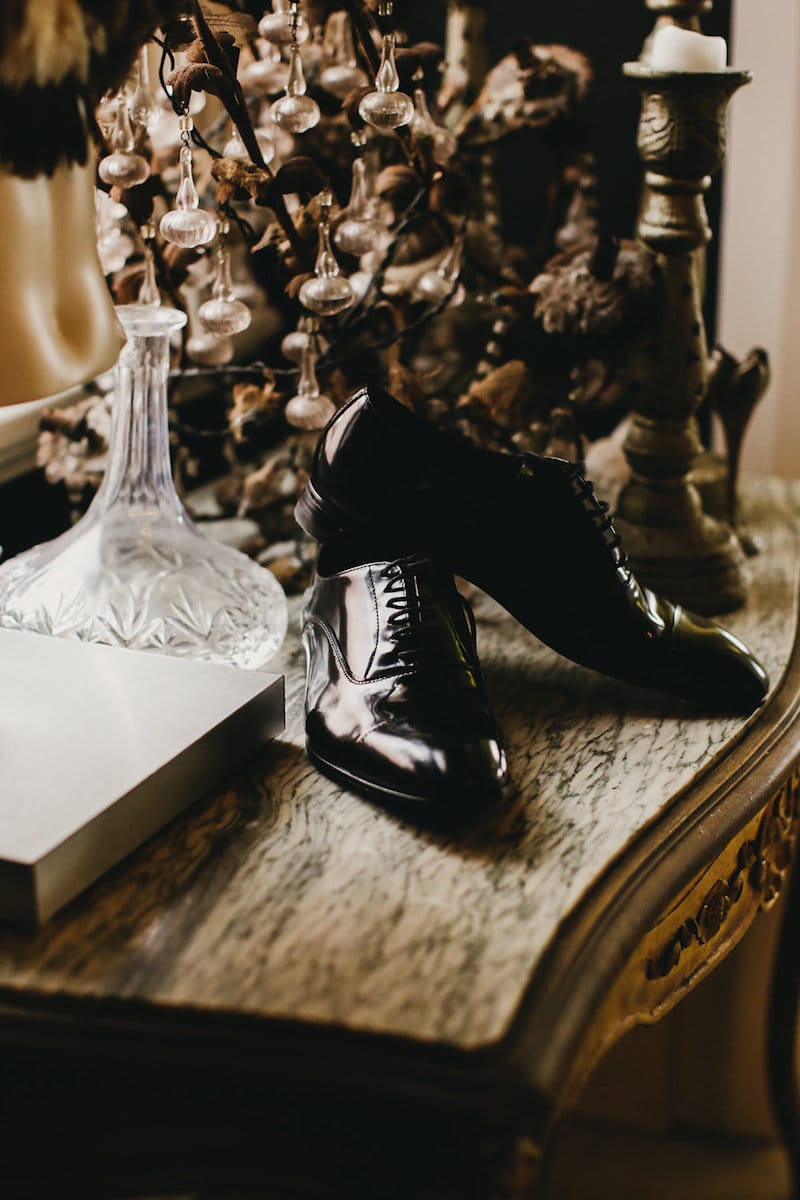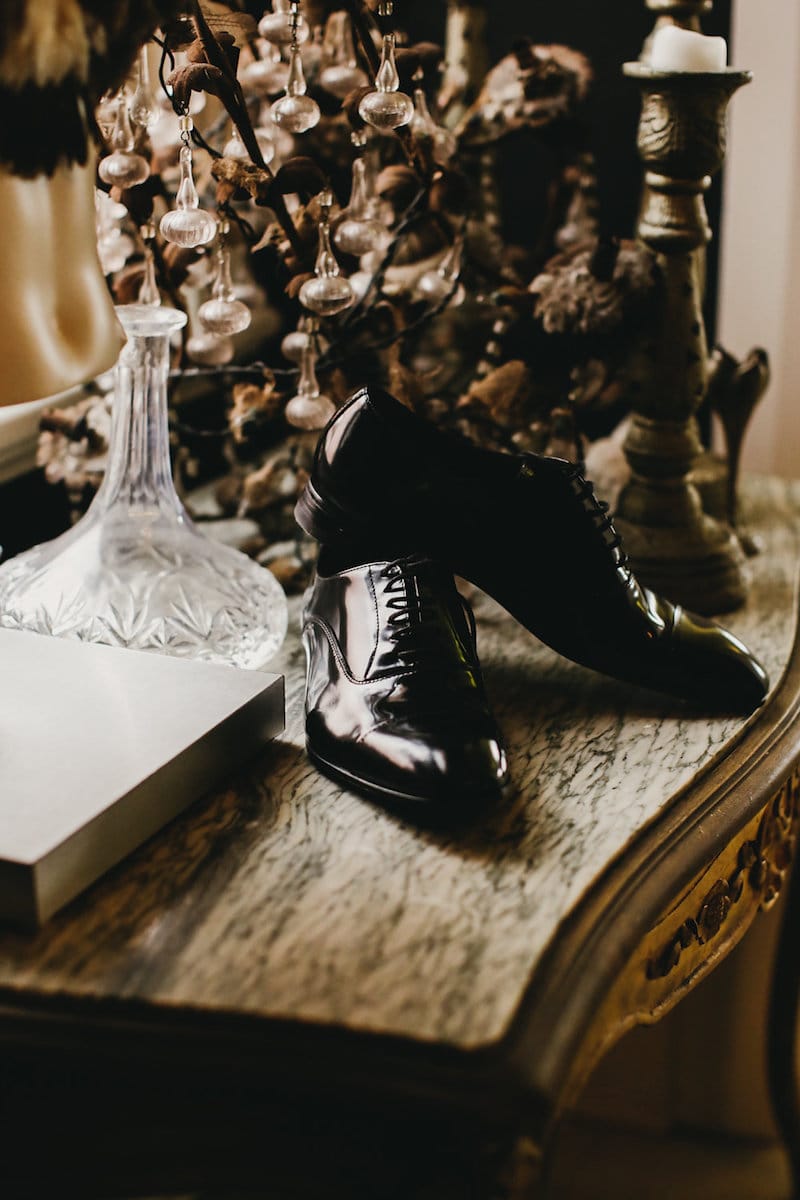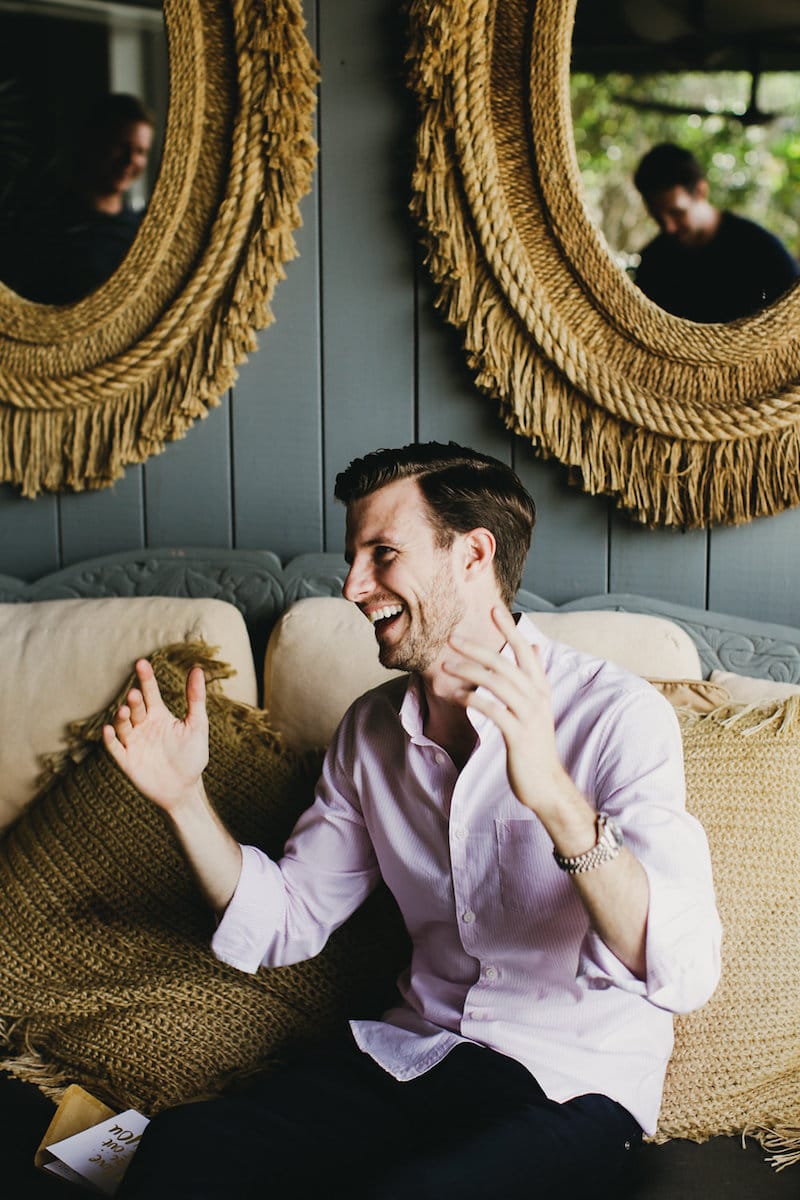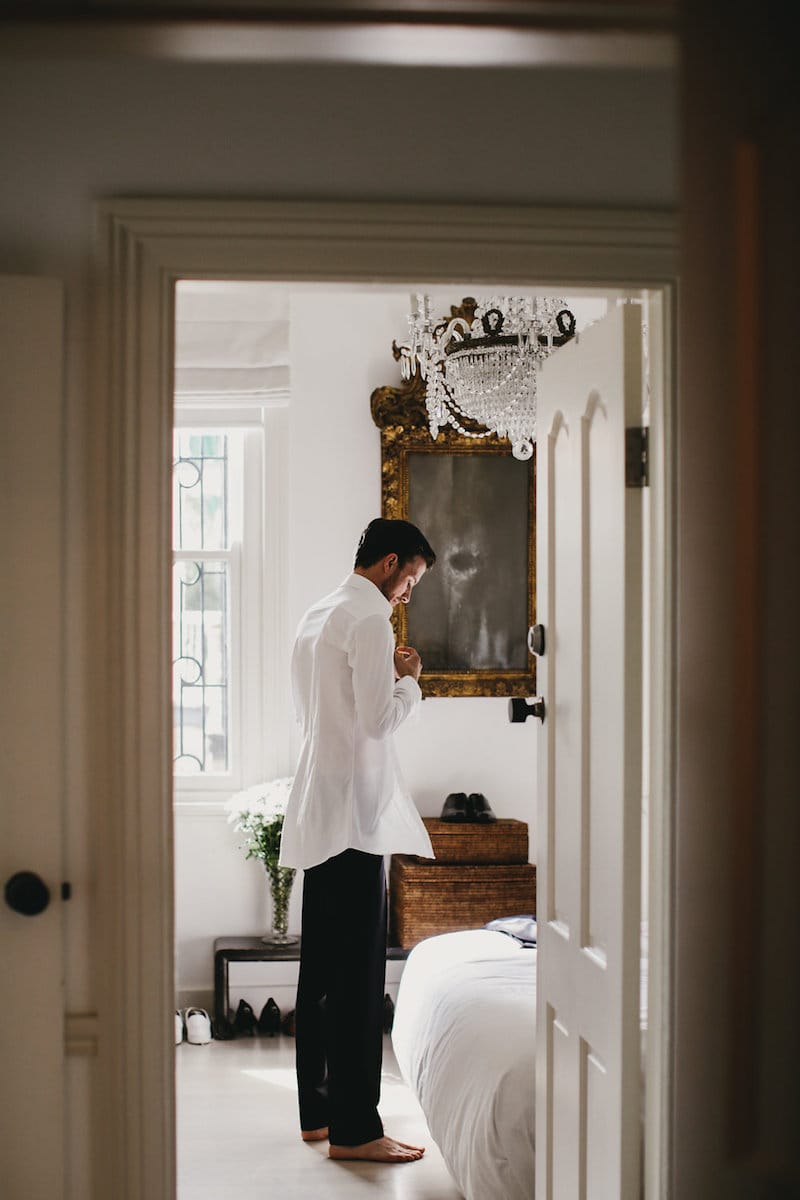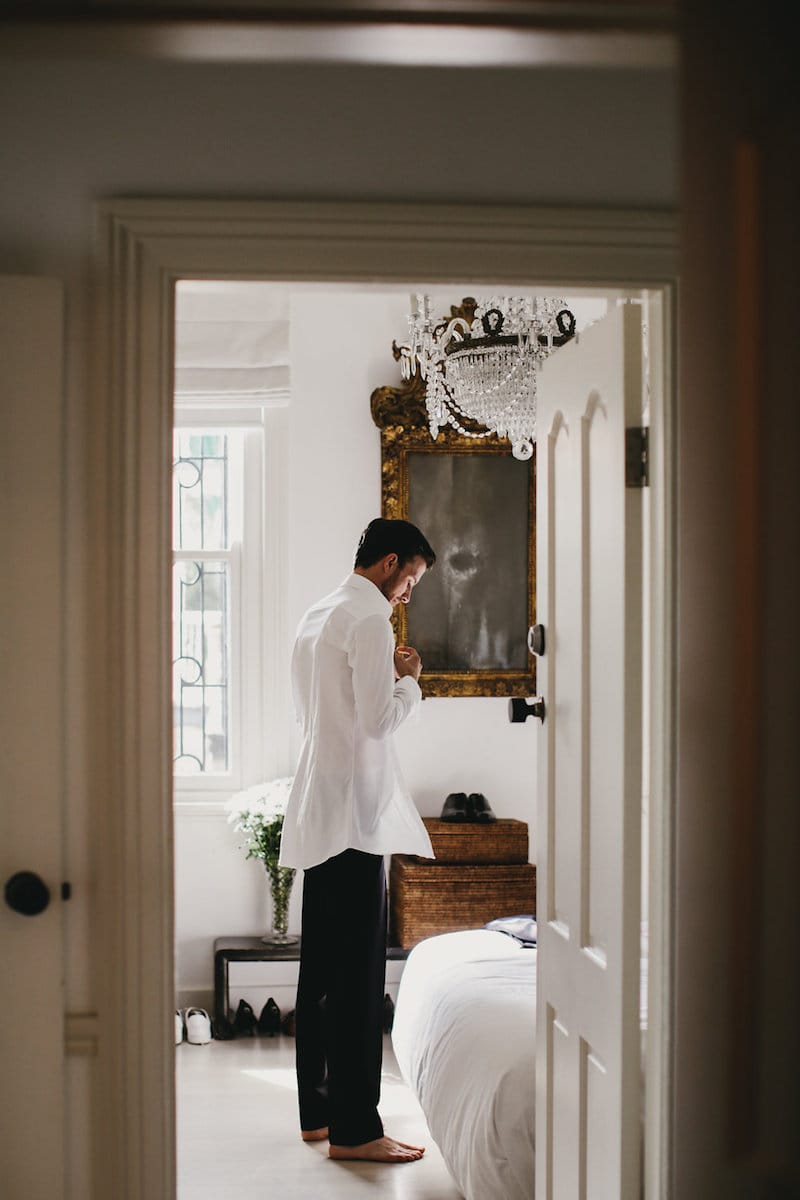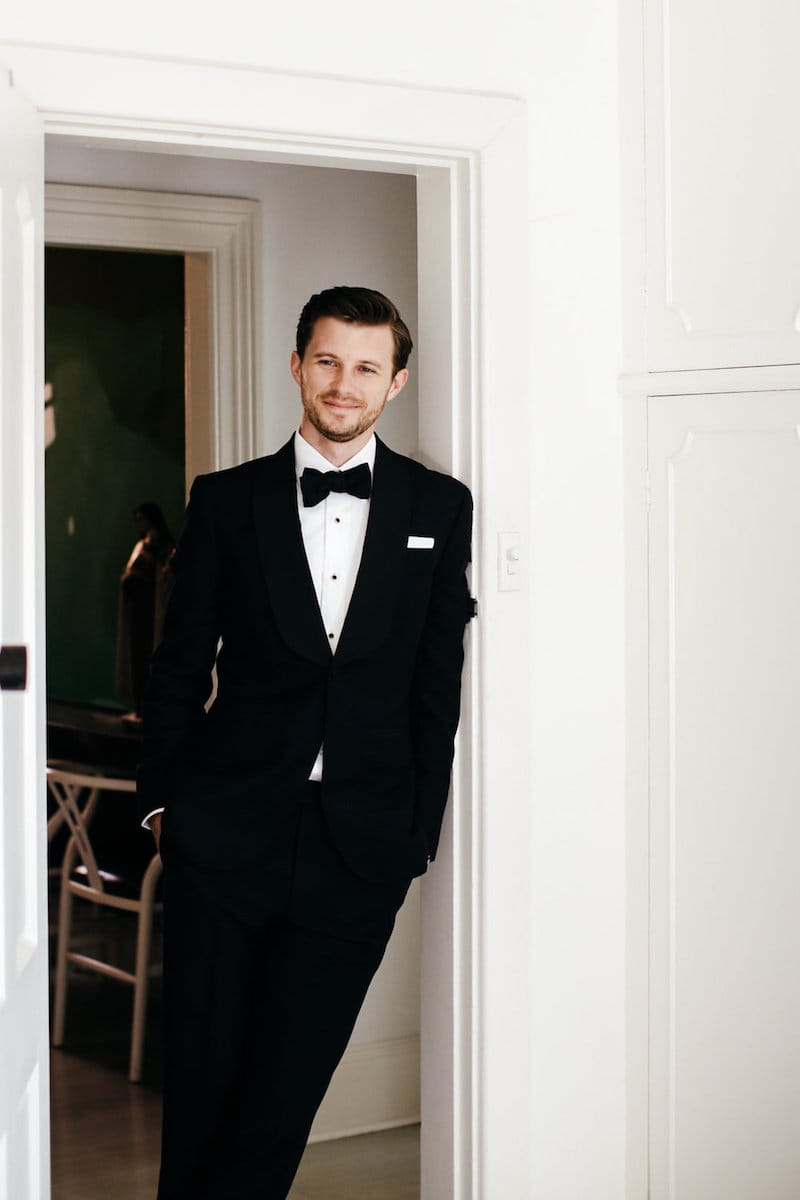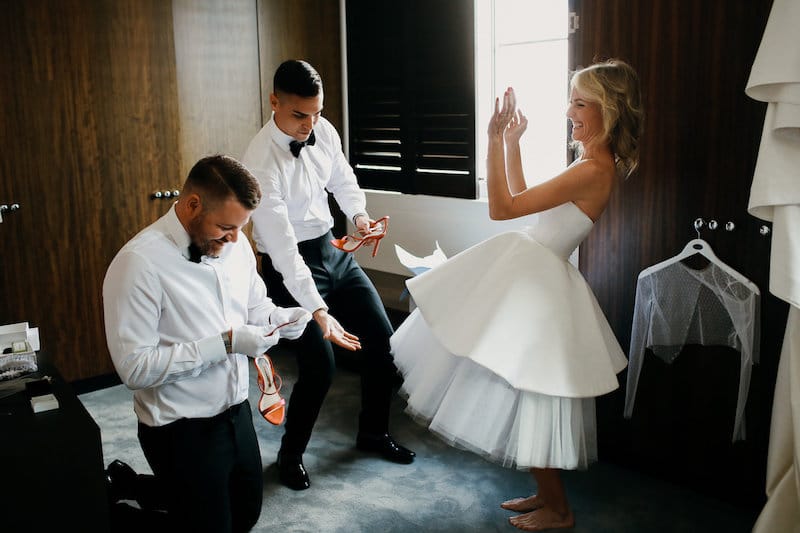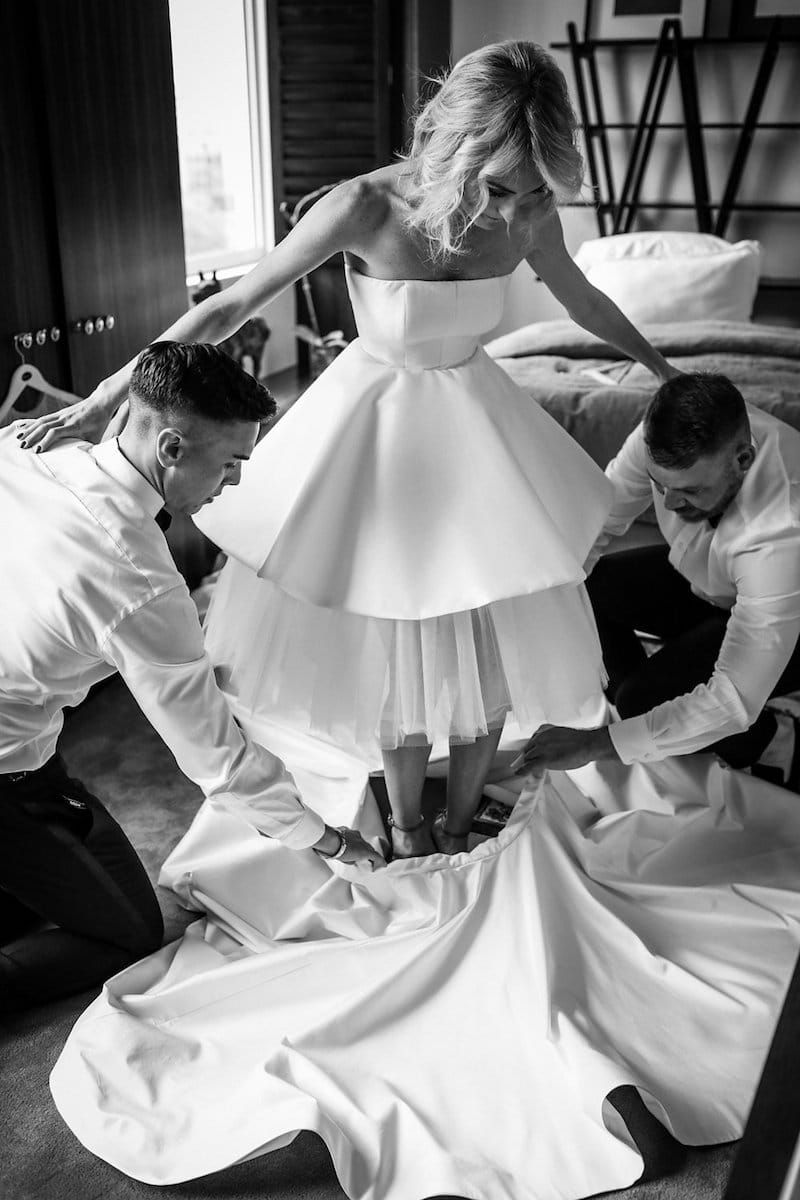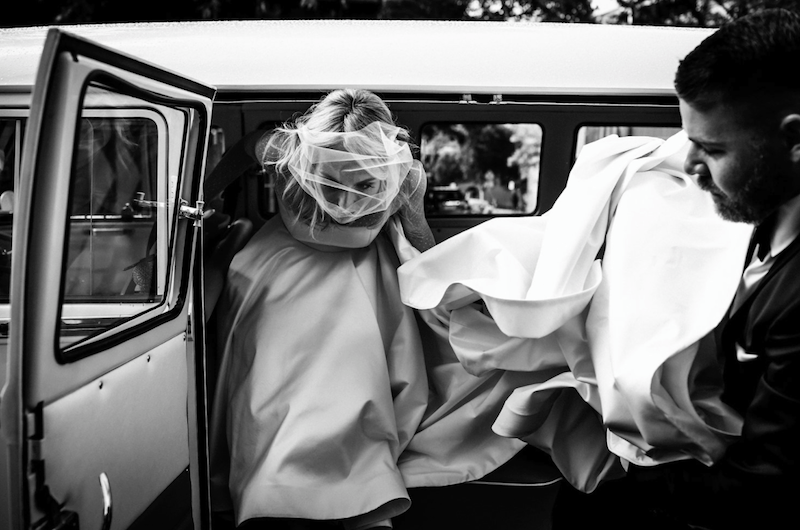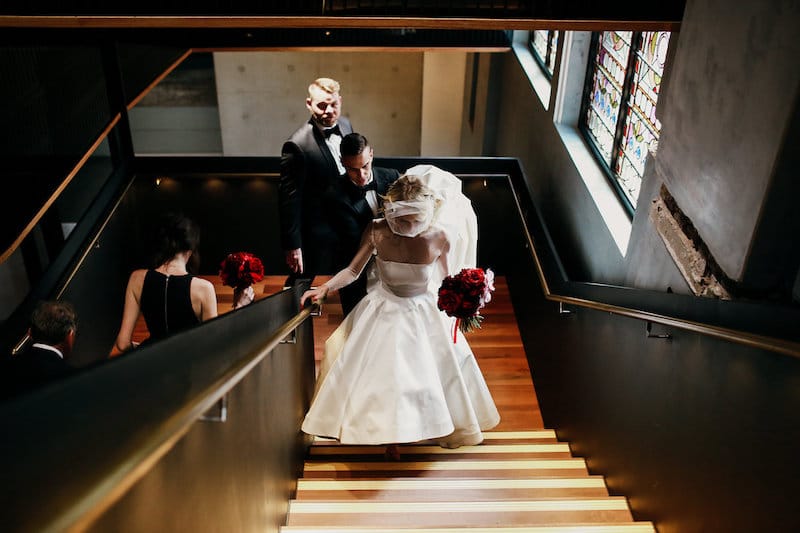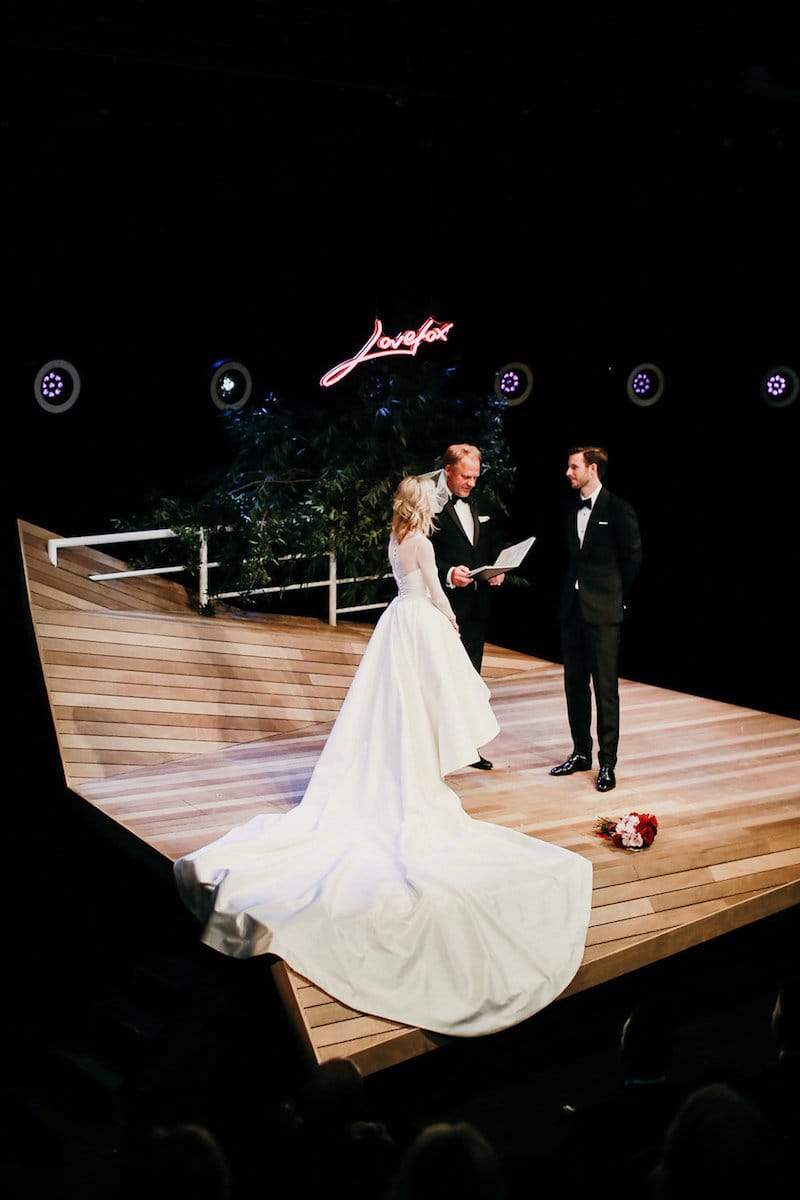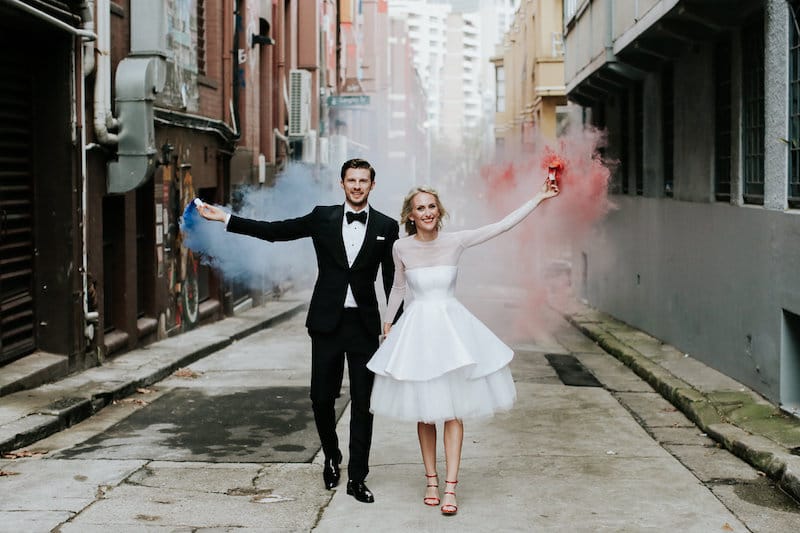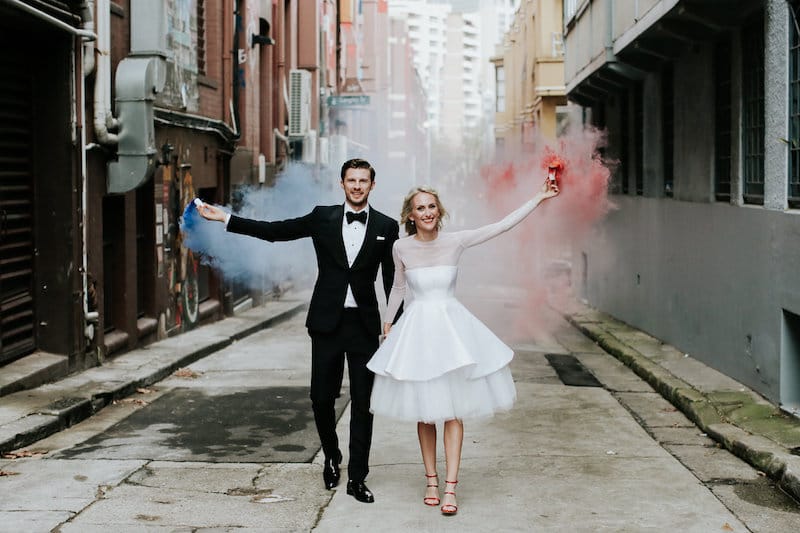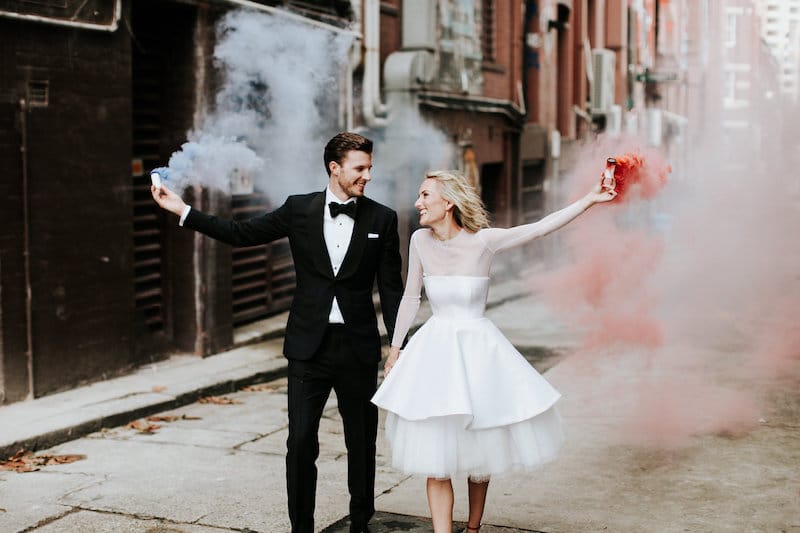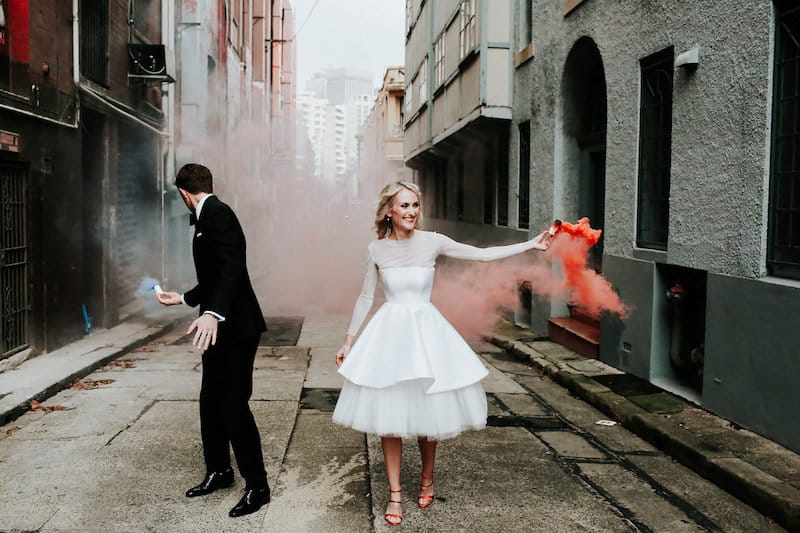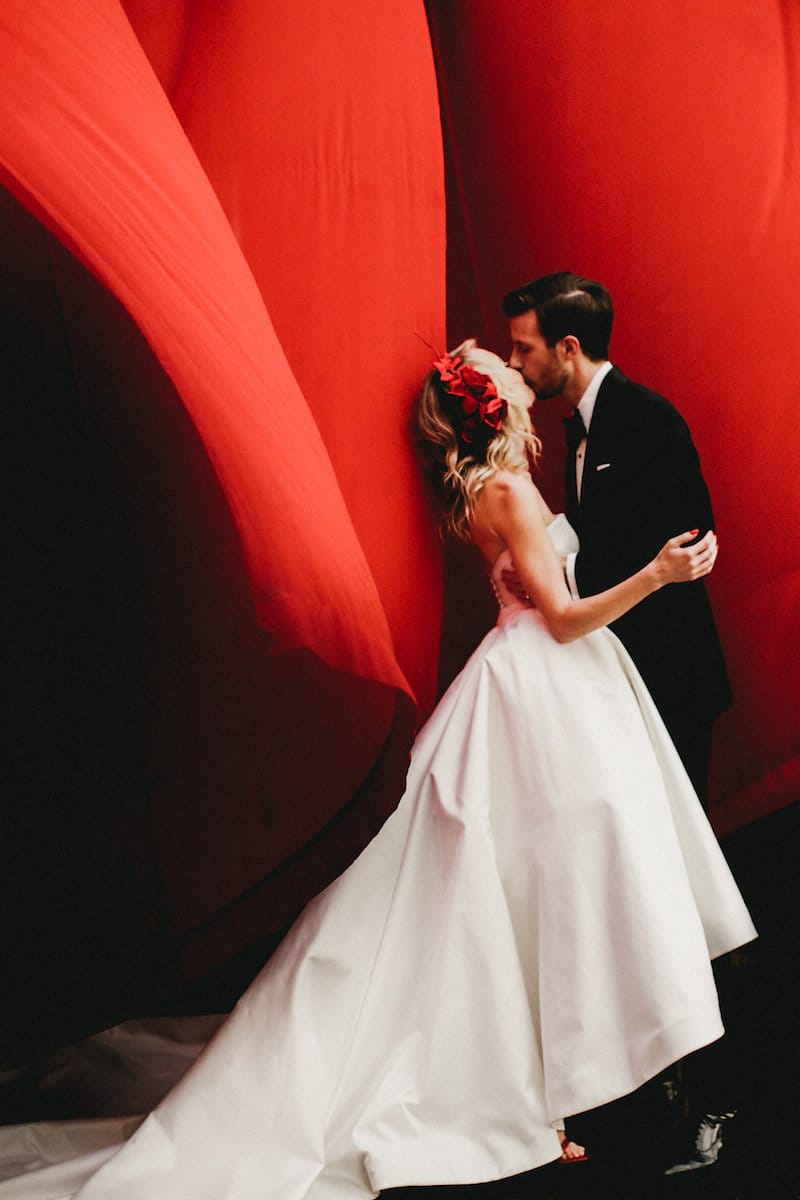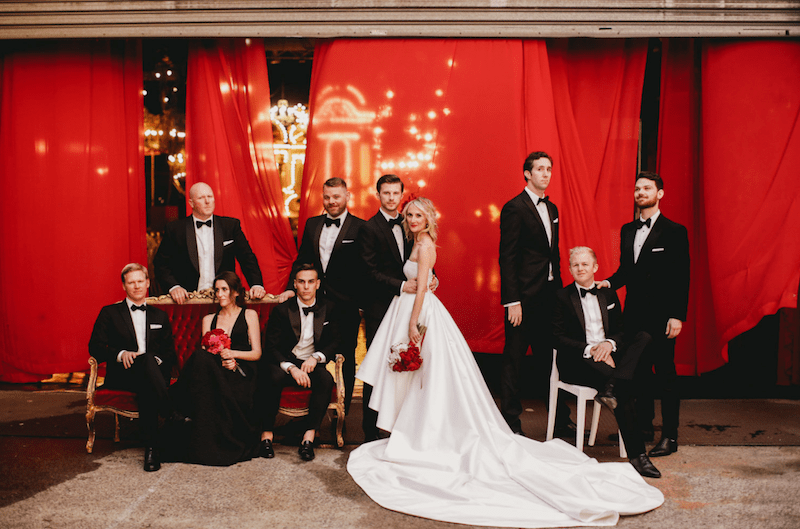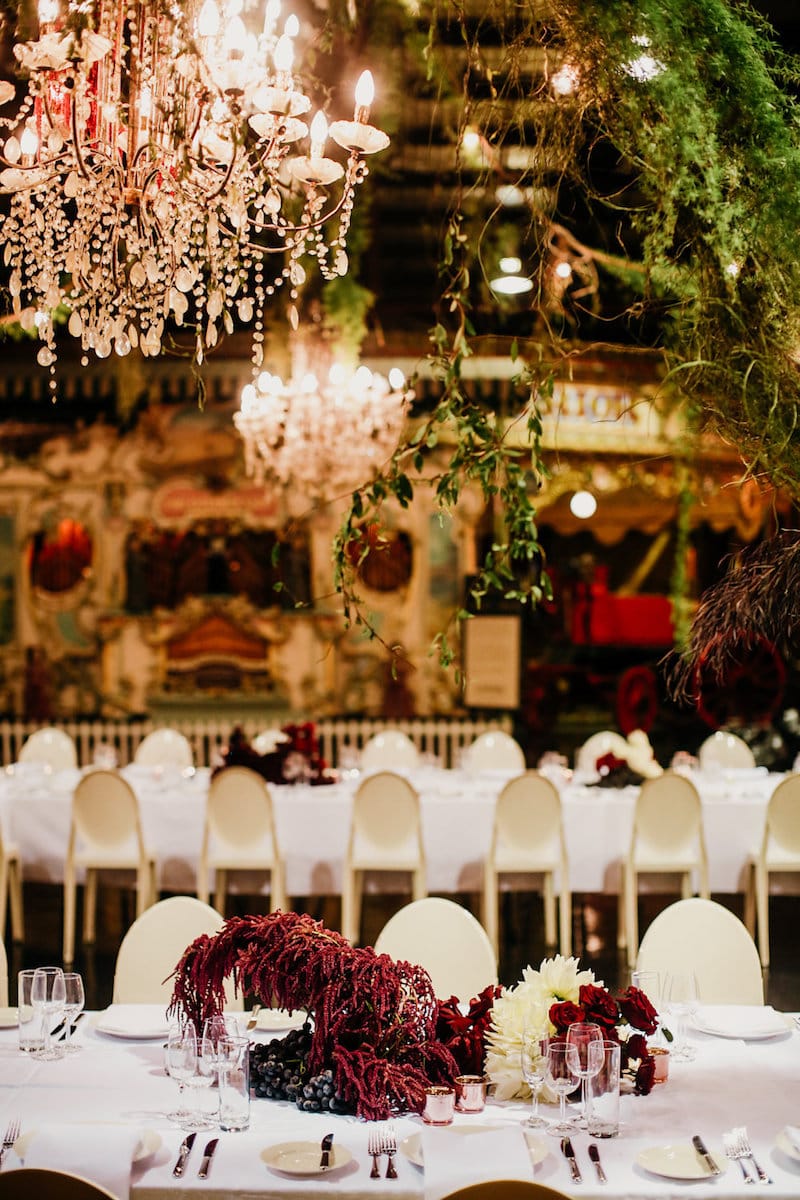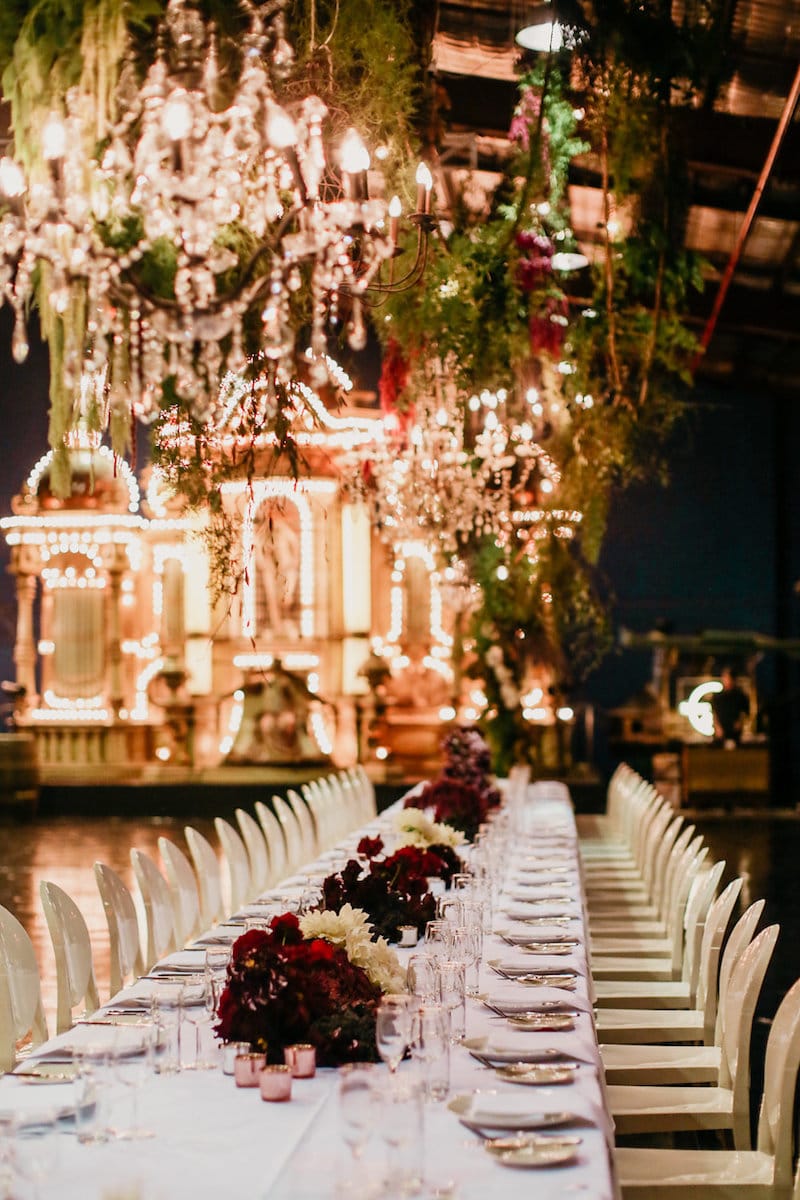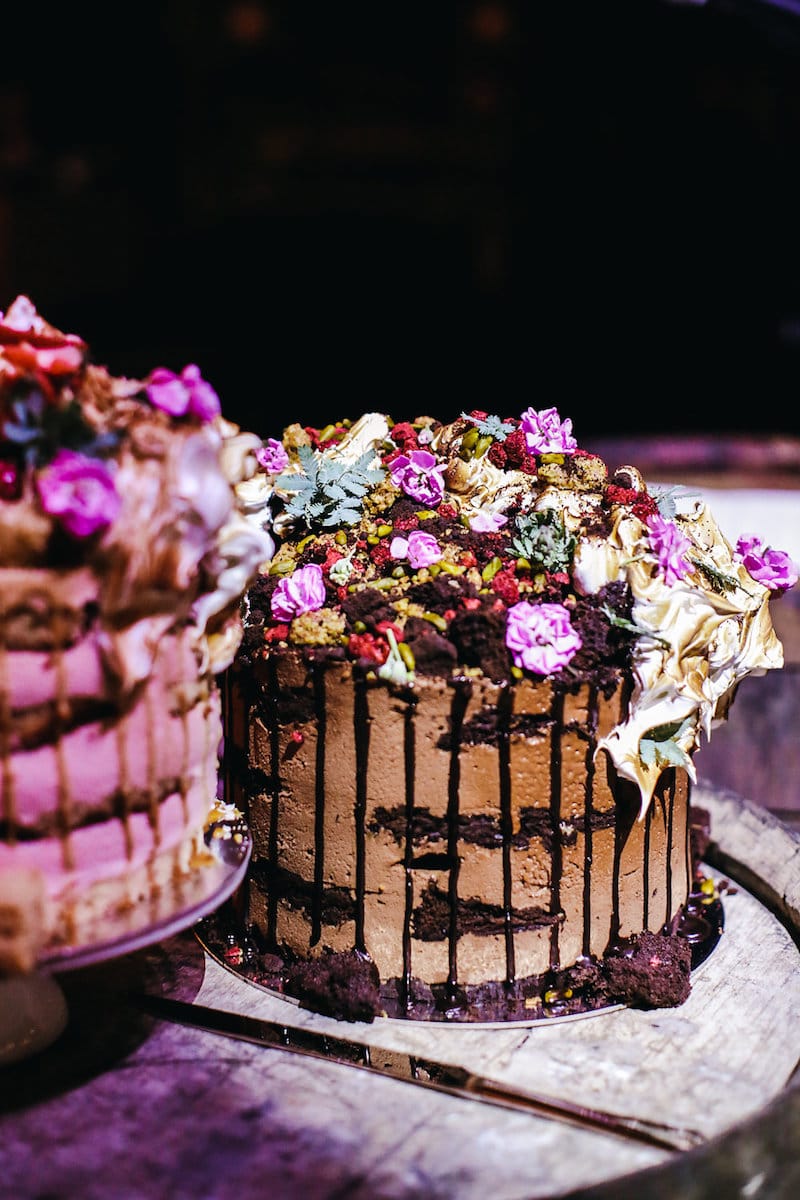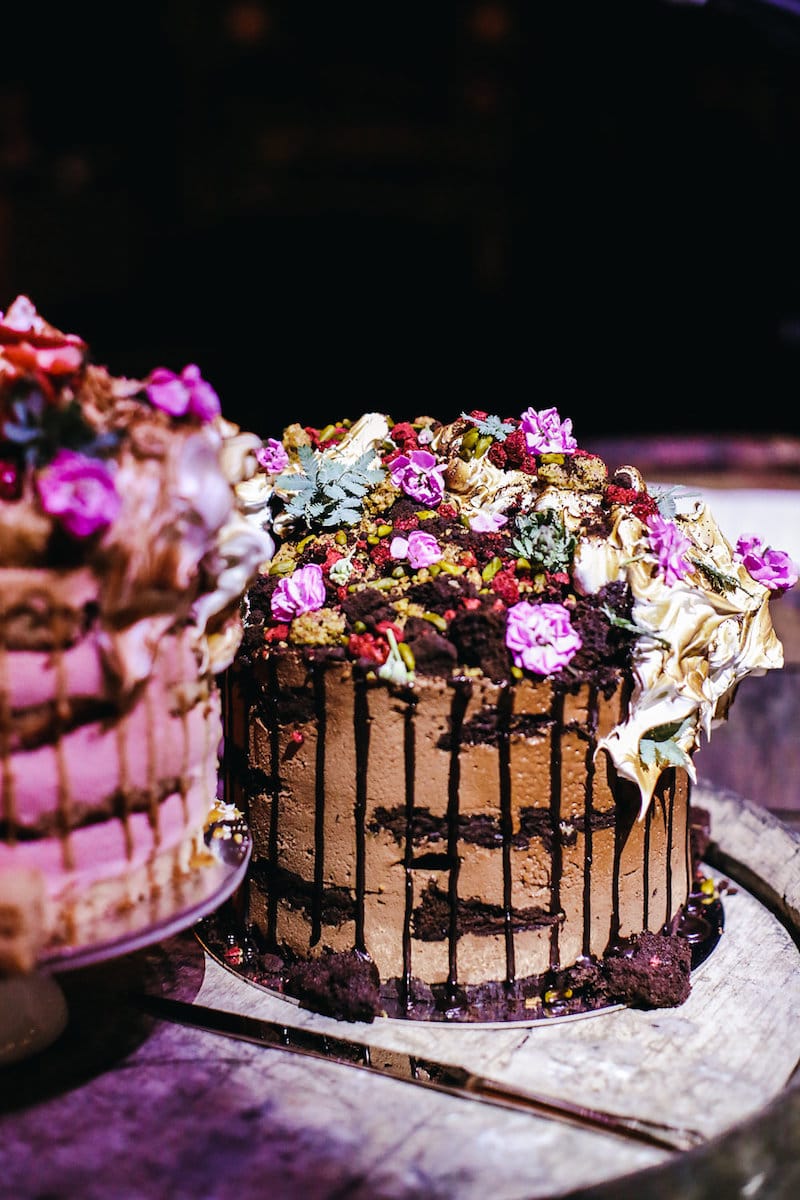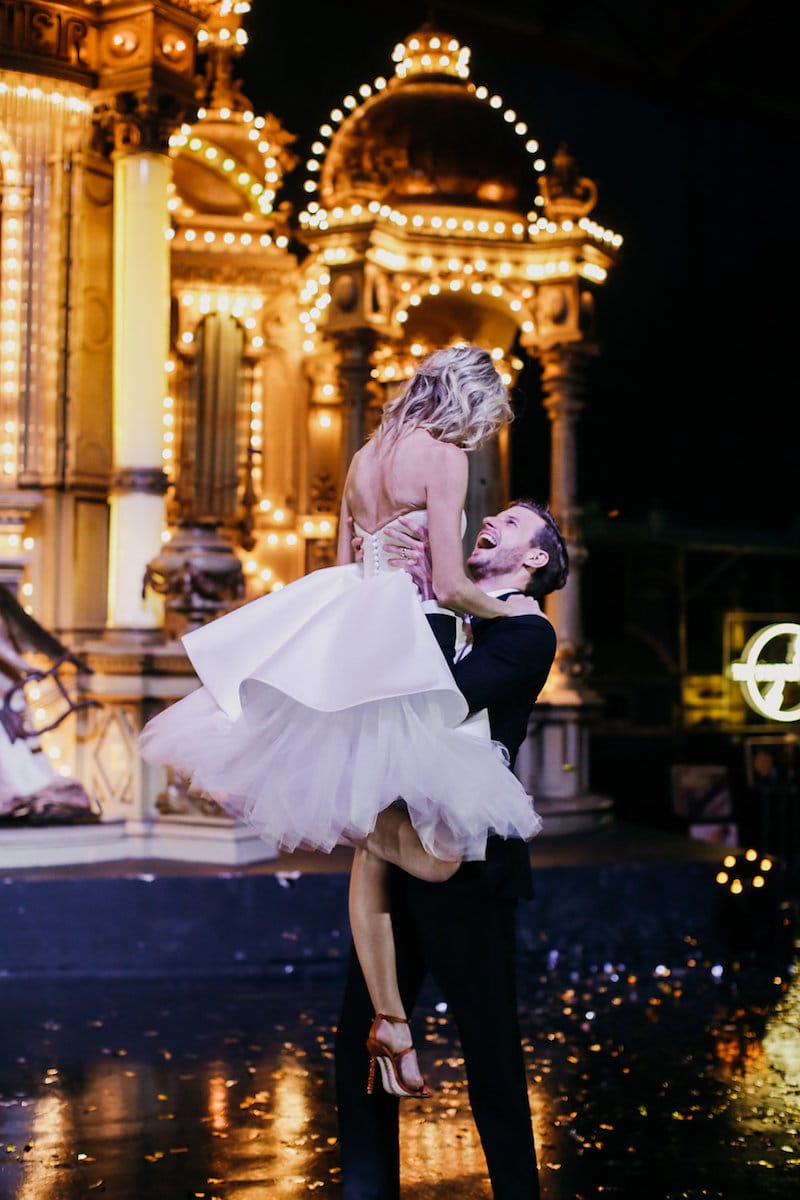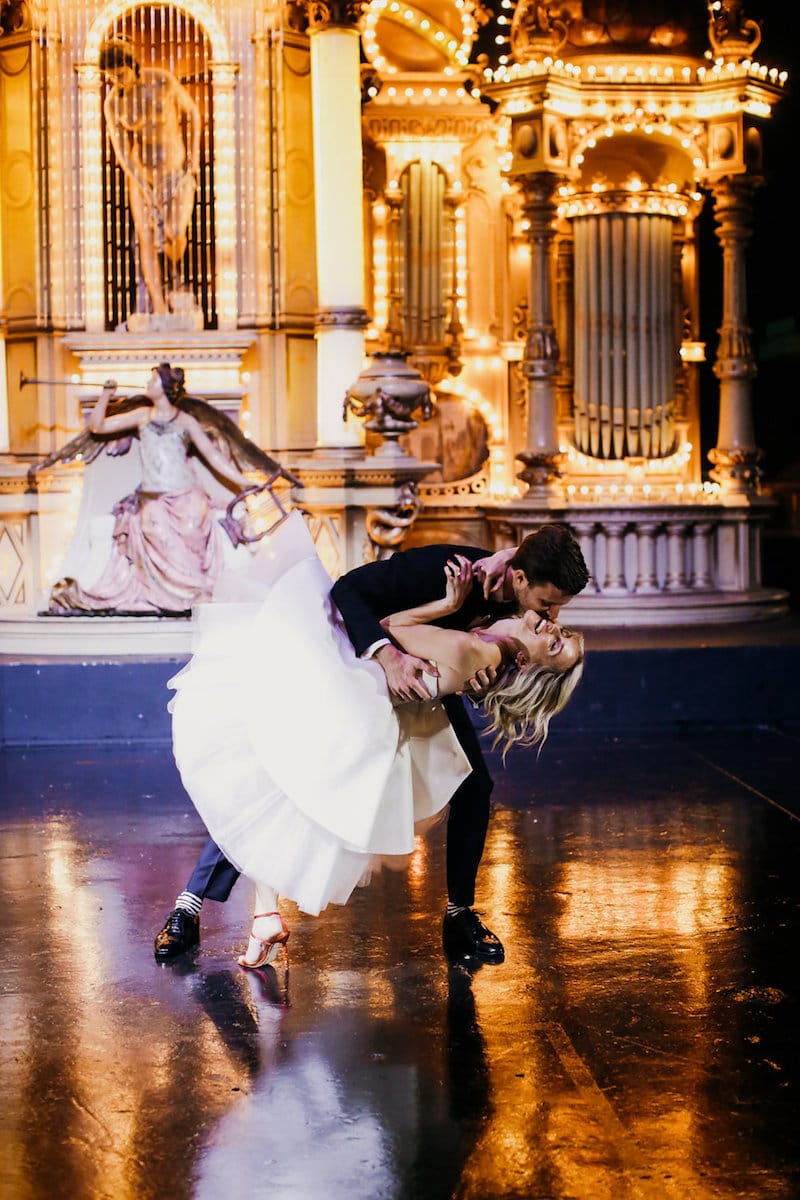 CREDITS:
Photography: Lara Hotz
Dress: Personalized Wedding Couture
Shoes: Sophia Webster
Ceremony Venue: Eternity Playhouse
Reception Venue: The Fairground Follies