If you've ever had the privilege of traveling to an ancient town, chances are you've come across your fair share of ruins. No, we're not talking about the current state of your love life, but the actual physical deterioration of old architecture. There's something hauntingly beautiful about them. You wonder what they were like in their former glory or what interesting figures walked their halls. Now if you're anything like us, you've also fantasized about gallivanting around those ruins in a beautiful gown with a beautiful man (too many romance novels?). Welp, a brilliant team led by Erika Mattingly, checked that one off our bucket list with this vintage stylized shoot at the Indiana Cathedral ruins.
Simply put, they just did everything right for this shoot. Our bride is in a gorgeous Alyssa Kristin ball gown. The grandeur of the dress is able to compliment and fill up the vast space of the Cathedral perfectly. Our groom is in a modern cut blue suit from Richard's Fabulous Finds. He's giving us a cool hipster vibe, and we're not mad about it at all. It's a nice juxtaposition against the aging background. However, what we love the most about this shoot is the decor and table settings. Everything from the color of the invitations to the strictly candlelight ambiance is spot on. It feels somewhat melancholic but enchanting at the same time.
Erika Mattingly was able to masterfully capture such a gorgeous stylized shoot. Not only are the images beautiful, but rather seem to come to life. This team put together such great inspiration for anyone who is wanting to do something unique for their nuptials or any photoshoot they may have coming up!
Vintage Stylized Shoot at the Indiana Cathedral Ruins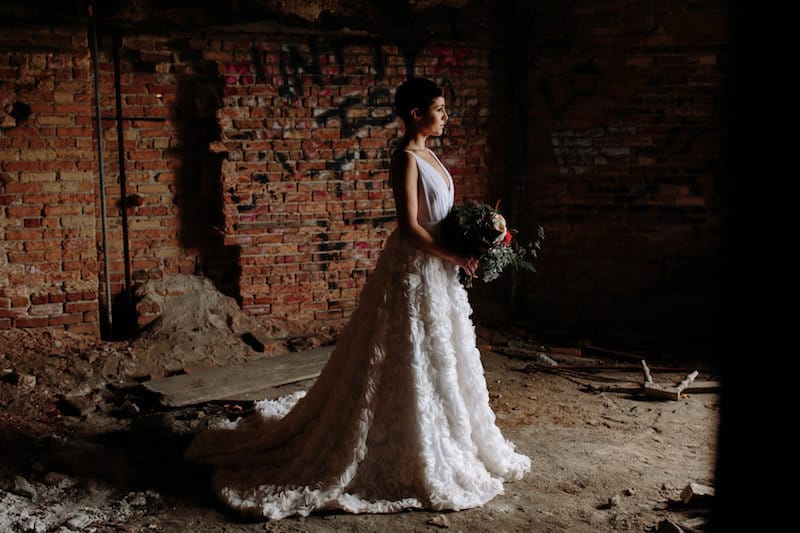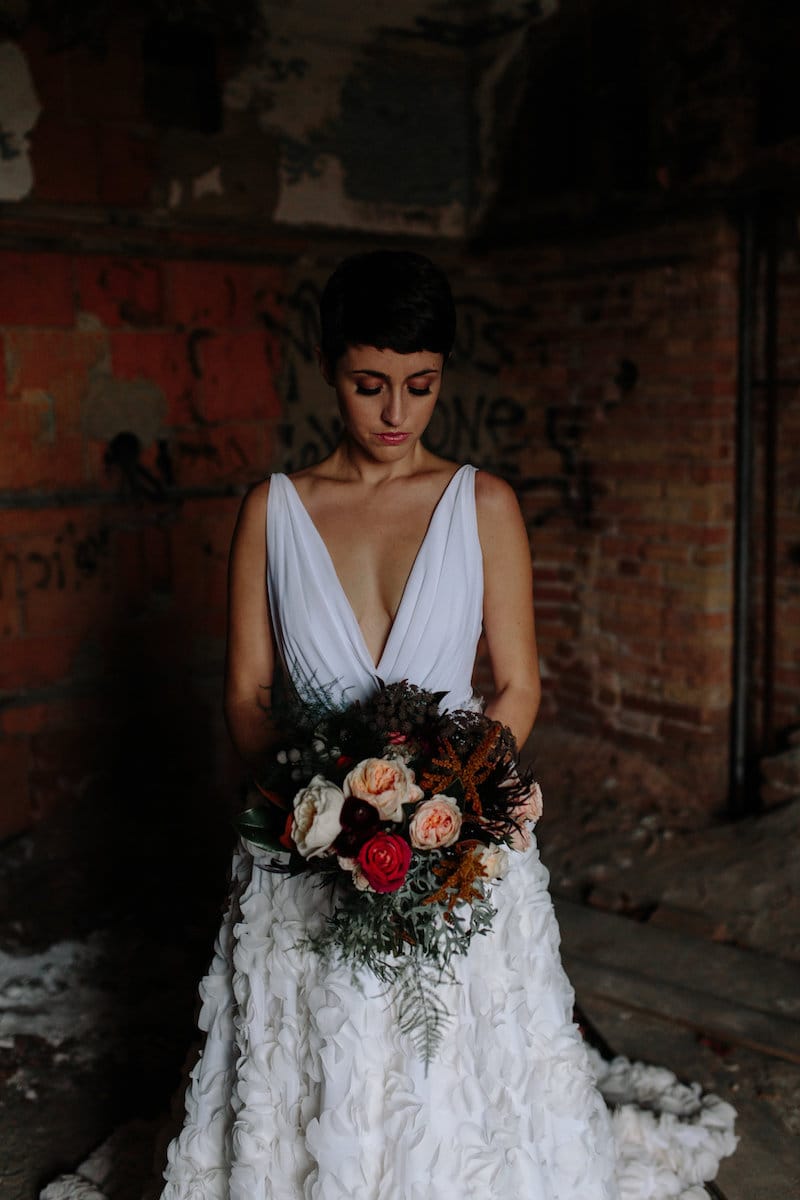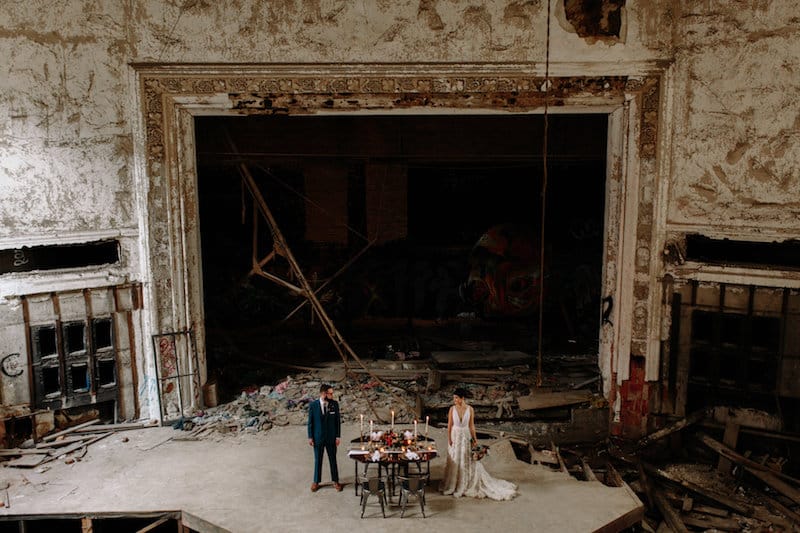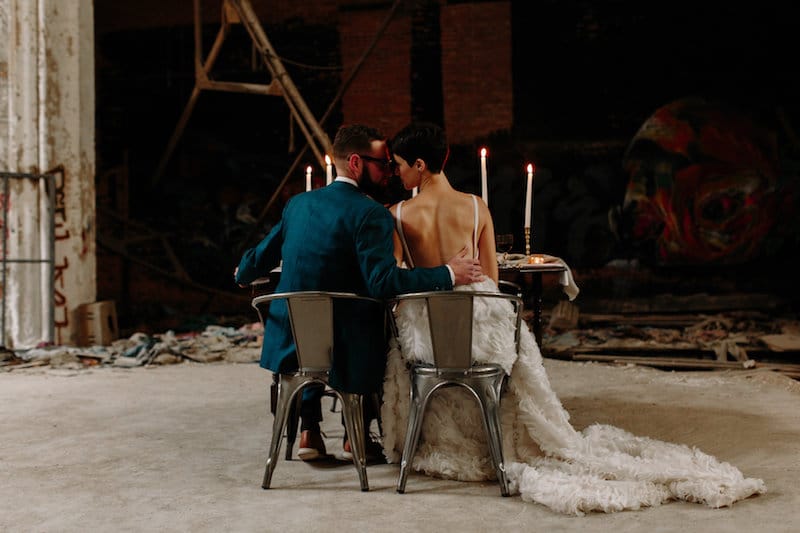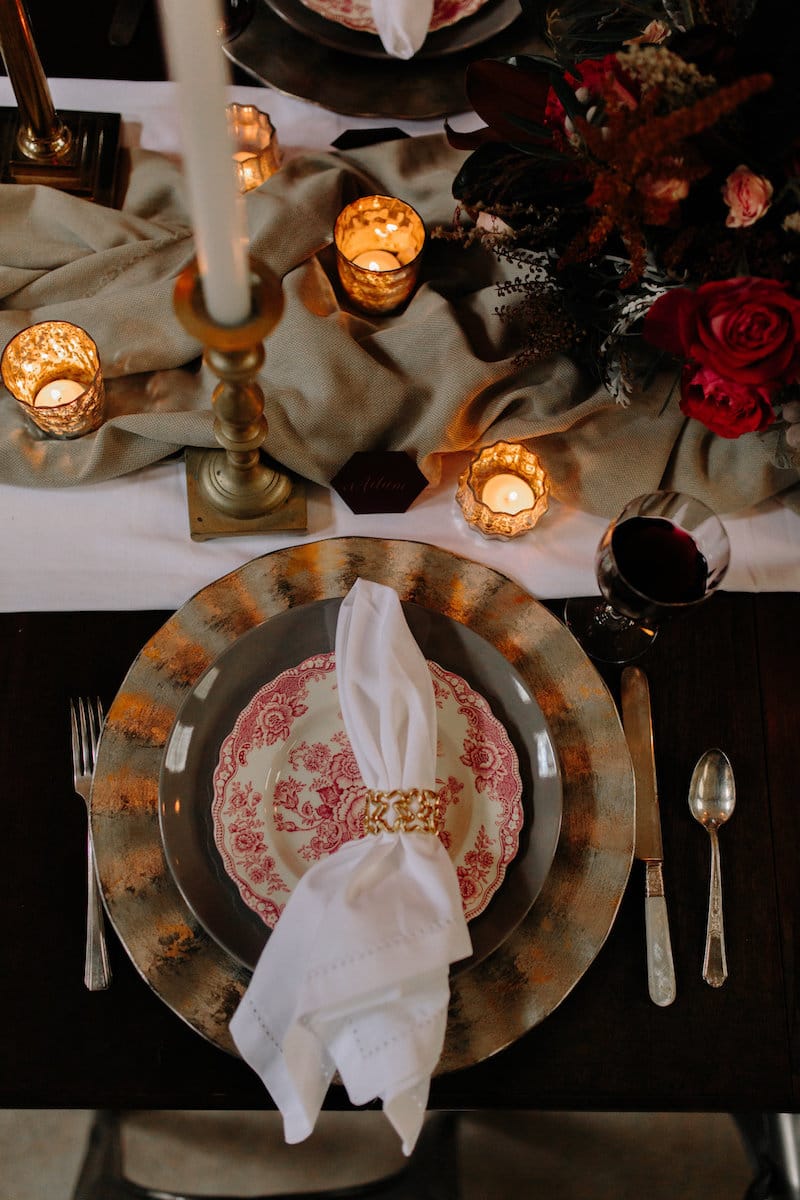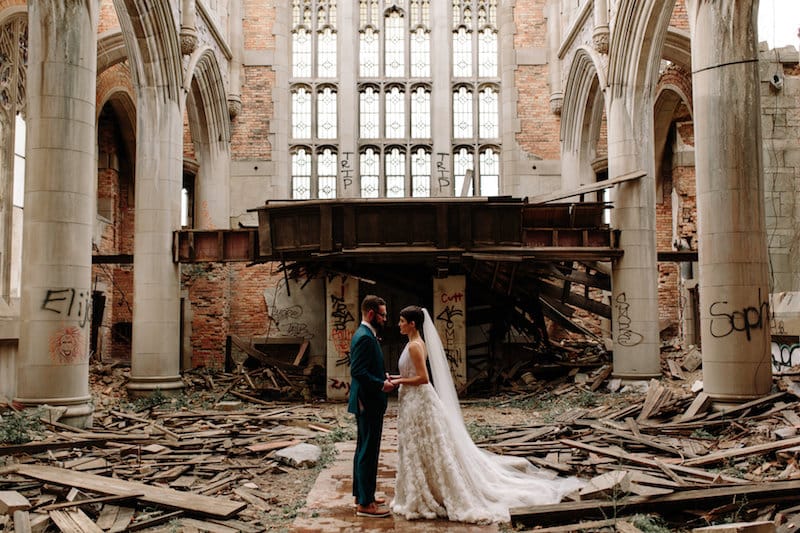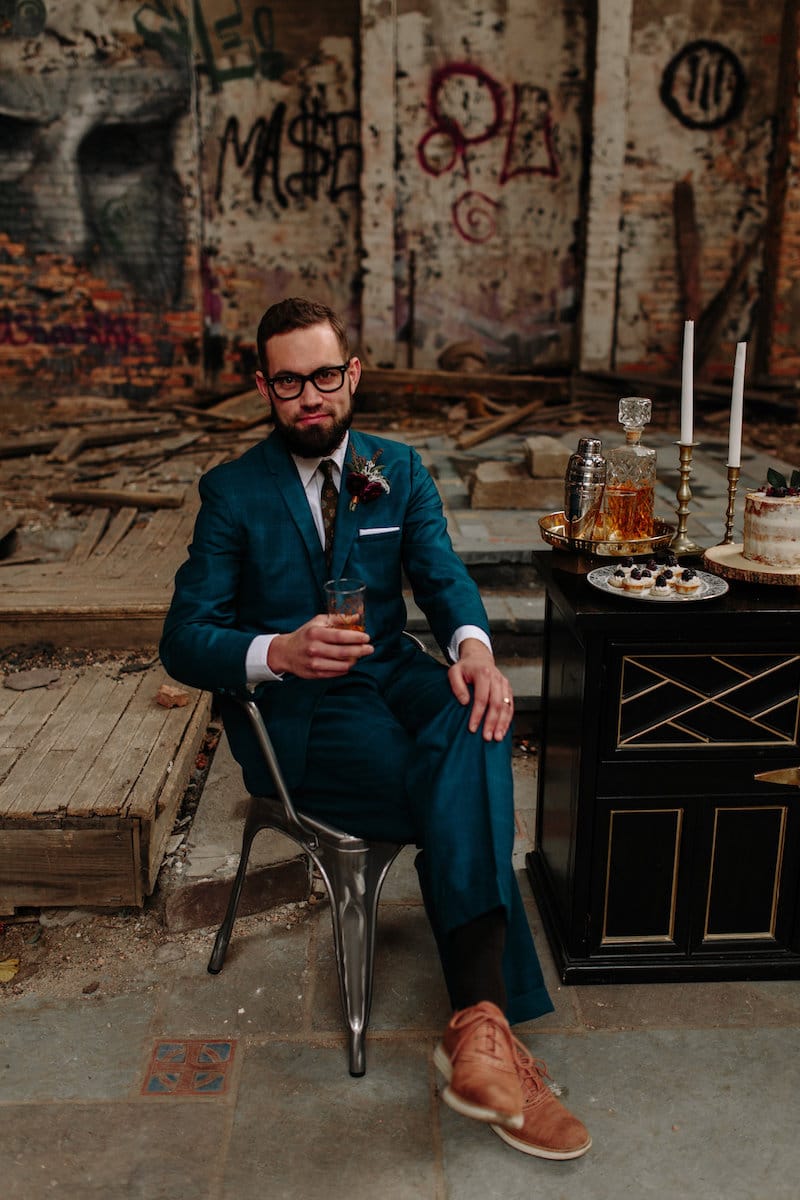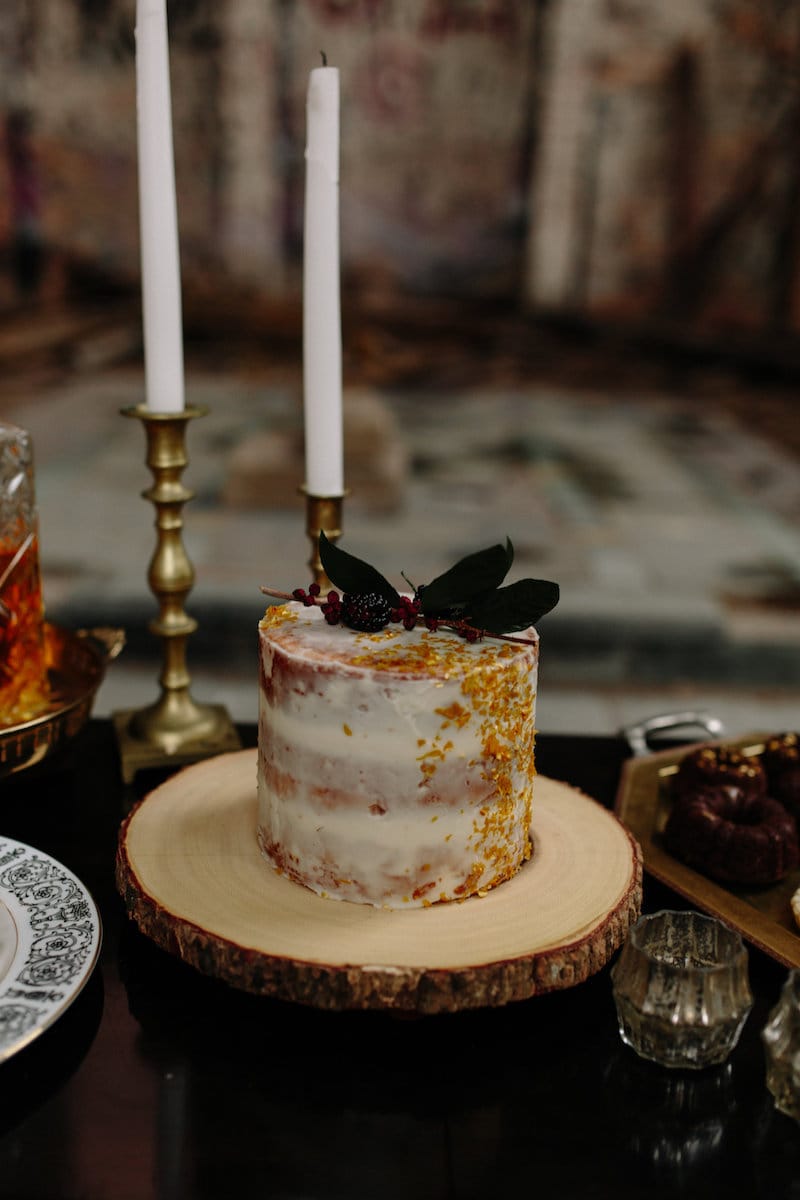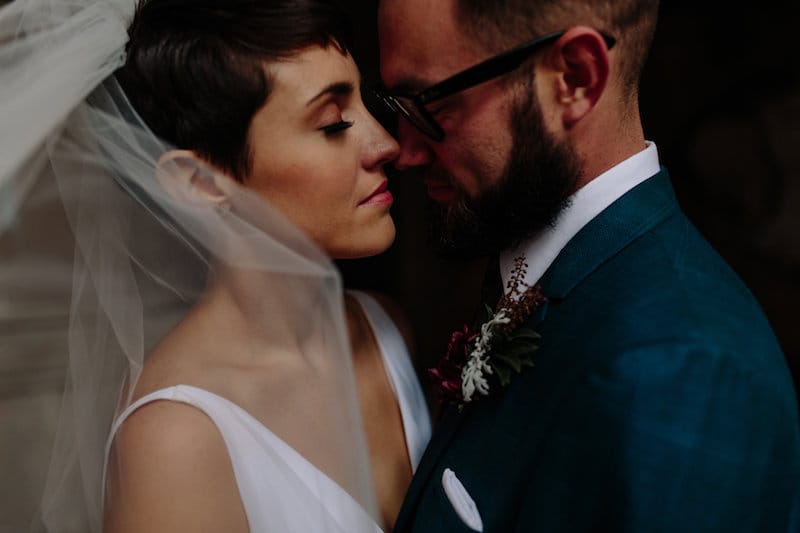 CREDITS:
Photography – Erika Mattingly Photography
Event Planning & Design – Heirloom Event Co.
Invitations – Four Hats Press
Florals – Fleur, Inc.
Furniture Rentals – Strangelovely
Dress – Alyssa Kristin
Menswear – Richards Fabulous Finds
Hair/Makeup – Bianca Sansosti Artistry
Cake/Sweets – Sweet Melissa Desserts
Jewelry – Katie Carder Fine Jewelry
Videography – Brandon Mattingly
Venue – City Methodist Church, Gary IN