In life, we all have our go-to favorites. Those special things that you can always rely on to get the same result each and every time. For some, it may be the cute little coffee shop that always makes your cappuccino just right. For others, it may be a guilty pleasure TV show that secretly makes you feel better about yourself. For us, it's art deco inspired weddings. We're (not) sorry, but they're always sparkly, always fabulous, and always decadent. Our friends over at Giving Tree Photography sent us a gorgeous formal art deco inspired wedding in St Louis, MO. You may have guessed it, but this one didn't fail us either.
One of the most common age-old wedding problems is bridesmaid dresses. For some reason, it can be this elusive idea to find the perfect options for your big day. Some come across too traditional, too commercial, too cheesy, or just not flattering. Is it just us or should there be stores for each big event in your life that have the perfect options and the perfect sizes with absolutely zero headache? Well, the rest of us may get swept up in this conundrum but not our bride, Jen. Her bridesmaid dresses are fab-u-lous. All sparkle, all art deco, and all perfect for each individual girl. Who else is going to sign a petition for Jen to teach a course on how to find bridesmaid dresses?
Although we can all agree that her wedding party is killing the game, we also can't stop ogling over Jen's dress. A relatively simple yet classic strapless mermaid gown, however, with a huge umph of personality. This peplum bodice is blowing our minds. What a simple detail with such a big impact. We're also applauding her choice of accessories. You really can't go wrong with emerald gemstones – and she didn't. But the best accessory of all? Her handsome groom, Matt (cue the "awws"). A classic black tux is the perfect match for Jen's sophisticated vintage look.
The rockstars at Giving Tree Photography once again knocked it out of the park. Their ability to capture the love and light of couples always impresses us. We recommend pouring yourself some champagne (because why not) and enjoy this fabulous formal art deco inspired wedding!
Formal Art Deco Inspired Wedding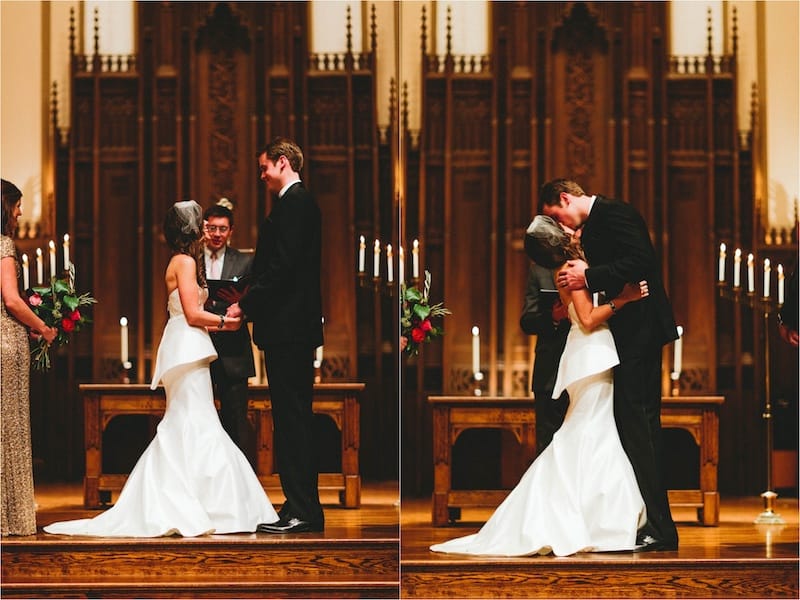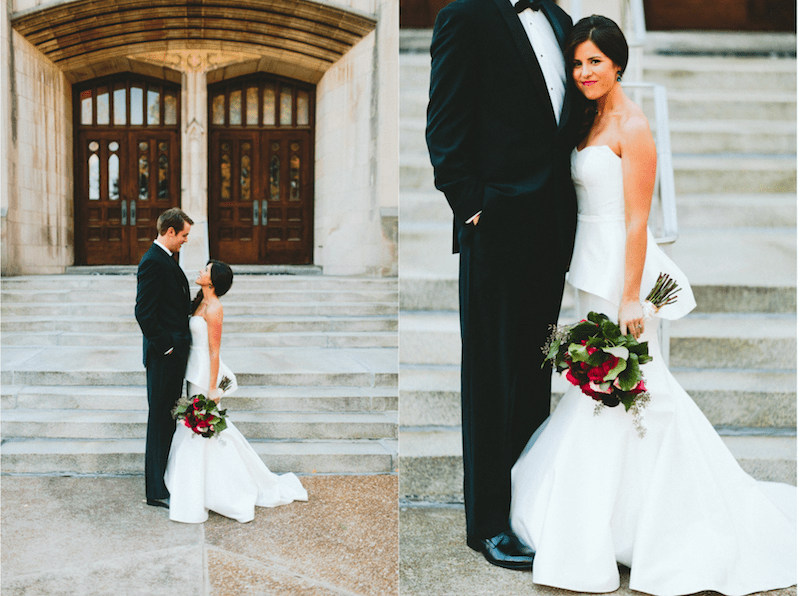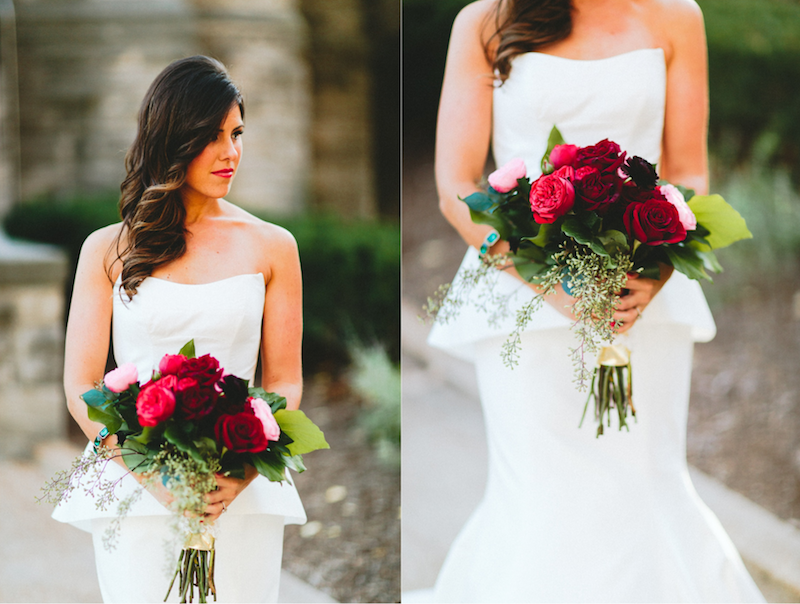 CREDITS:
Photography: Giving Tree Photography