Sometimes we come across a wedding where everything seems to come together perfectly. The venue, the dress, the location, the photographer, the cocktails… It all combines to produce something truly beautiful and truly magical. The wedding that we have for you today falls under this category. Our friends at Deity Events sent over this absolute GEM of an event, and we honestly can't stop looking at these photos. Don't worry, it doesn't count as procrastination when you have a fabulous "vintage rustic glam wedding" in trendy Brooklyn like we do today (tell your bosses). 
The Bride
According to Deity Events, "Jennifer and Mason's wedding is straight out of the 1920s." The star of that inspiration is hands down Jennifer's look. She is radiant in her spaghetti strap mermaid gown that's "dripping with classic beading." Her ivory Nina heels are also inspired by the Art Deco era to bring her look together. Jennifer got ready with her bridesmaids in, honestly, one of the most gorgeous bridal suites we've ever seen. What does a gal have to do to get that as her bedroom?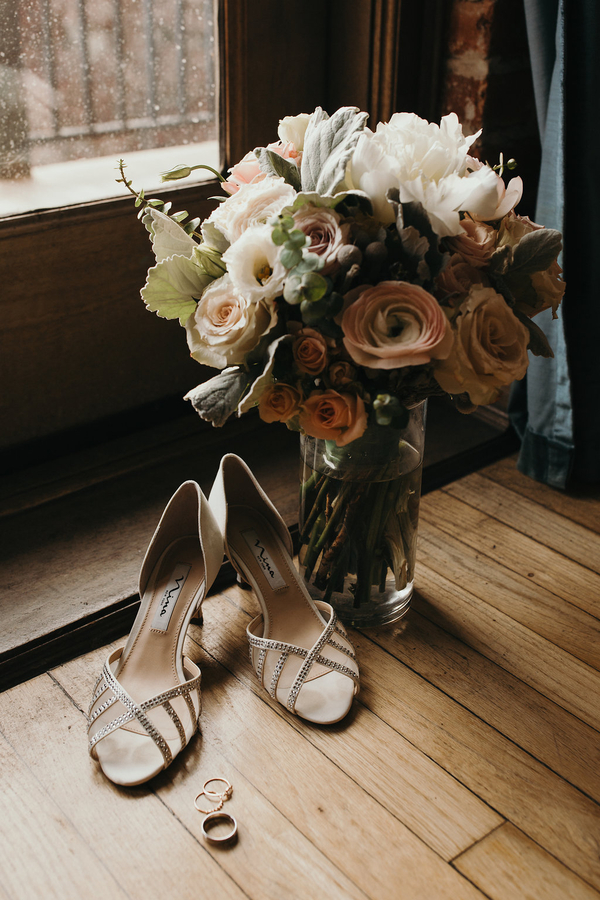 The Ceremony
Deity Events told us that their "venue is a previous synagogue turned event space" which completely allowed Jennifer + Mason's wedding to come alive. The space is "full of exposed brick, dazzling chandeliers, a gold ceiling, and hundreds of candles to really set the mood." Sounds like a dream wedding venue if we've ever heard of one.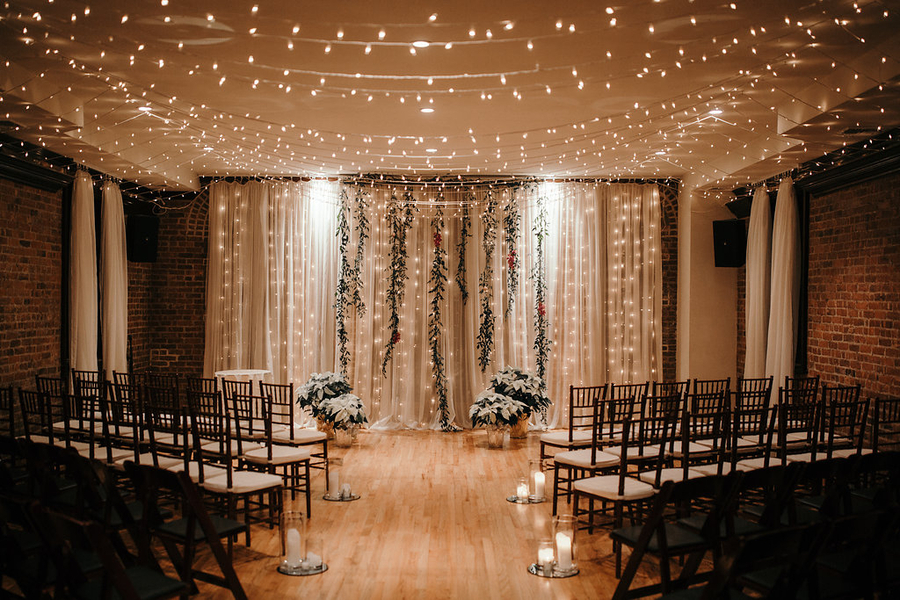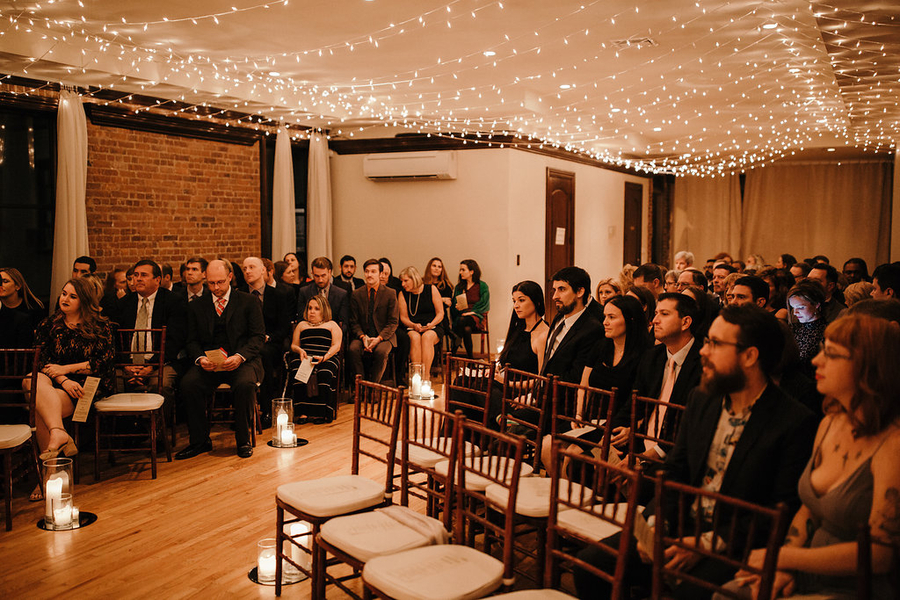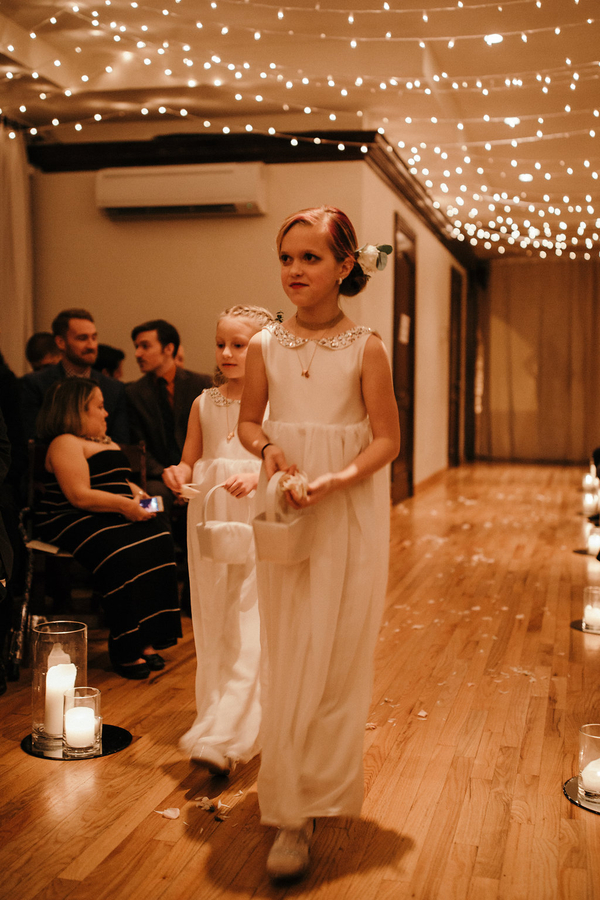 The Reception
The glam aspect of the wedding was definitely the ceremony, however, the rustic element of the wedding was the reception. Deity Events has a room with an actual tree in it, people. So if you're going rustic, you really can't ask for much more. They celebrated their love dancing with friends under twinkly lights and eating a scrumptious four-tiered naked cake. Umm, why weren't we invited to this?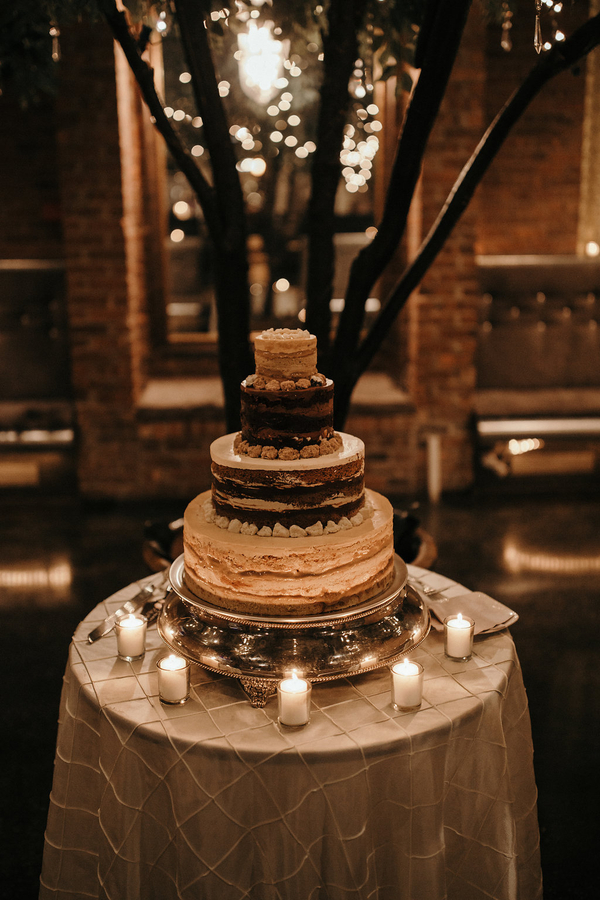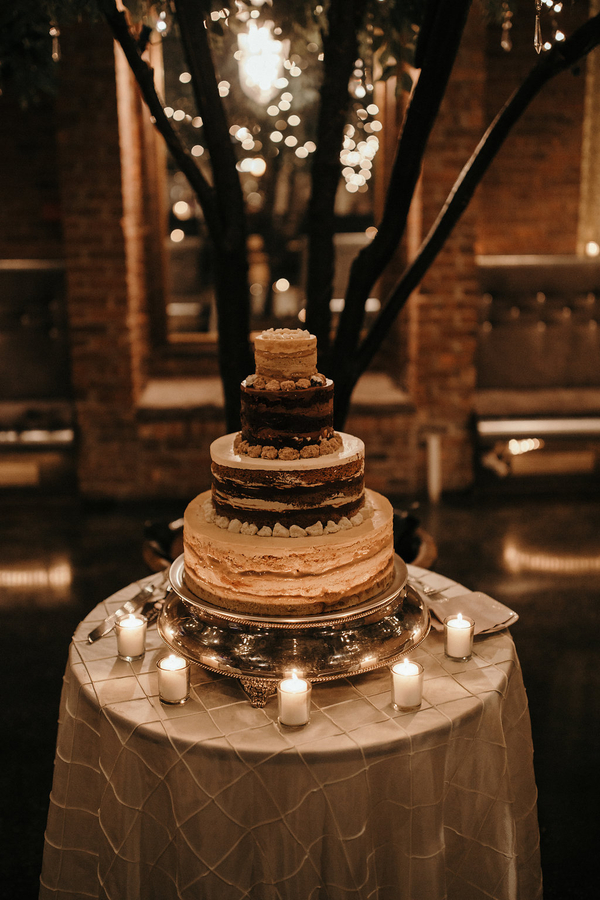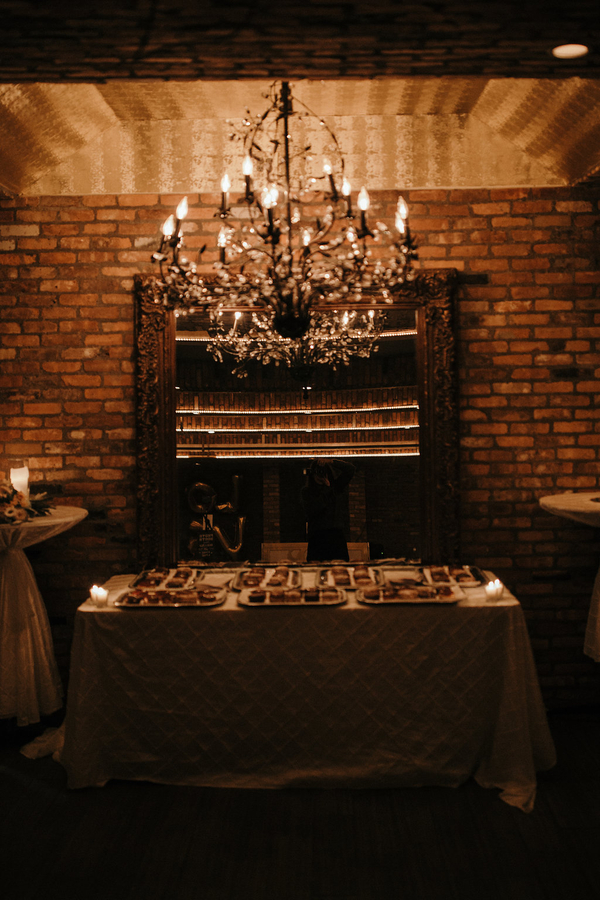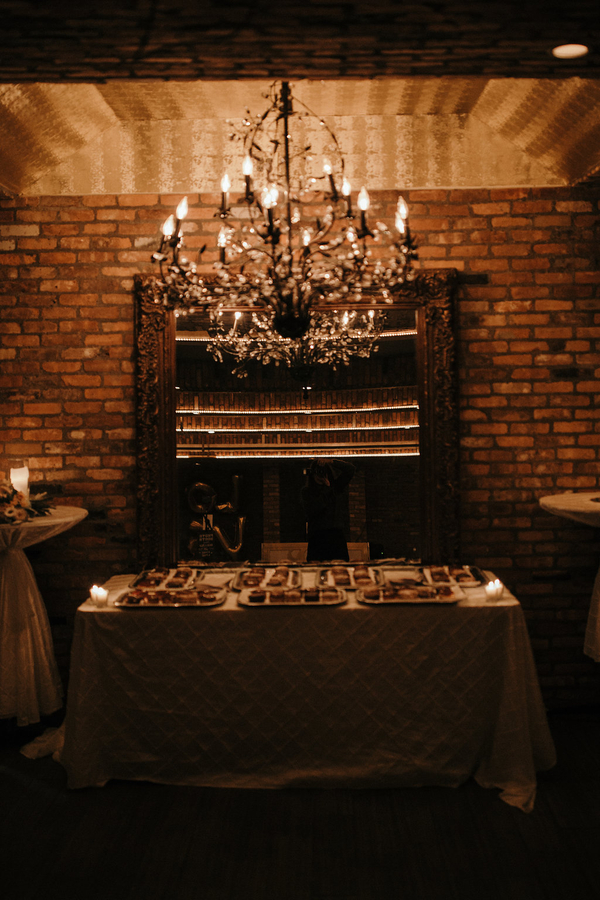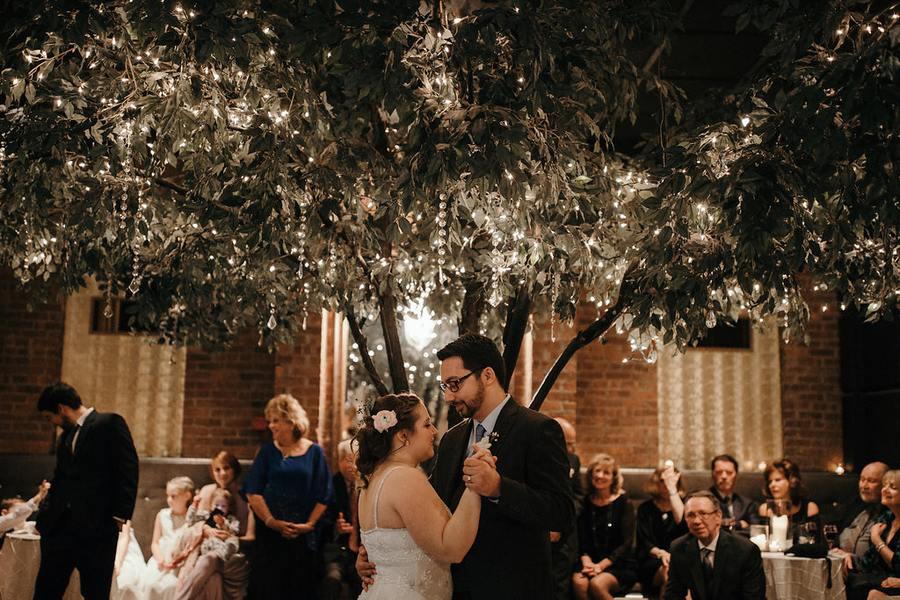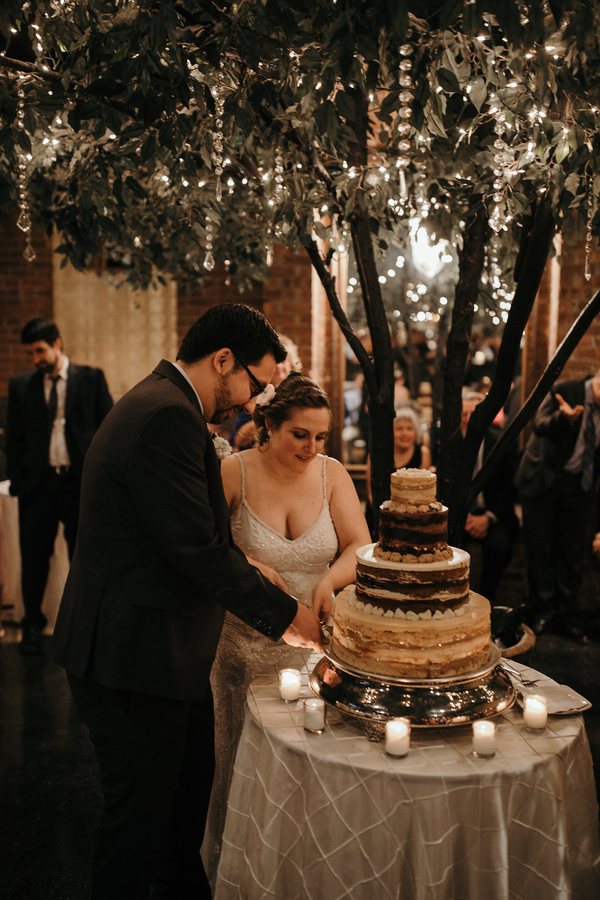 HUGE thanks again to Deity Events for sending over this beautiful wedding. We know that it takes a talented photographer, like Onthetimes Photography, to create such a beautiful visual story. However, we know it couldn't be possible without such a special venue! If any of you are looking for a fabulous event space, look no further!
CREDITS:
Photography: Onthetimes Photography
Venue: Deity Events
Florist: Rosehip Social
Submission: Two Bright Lights