It comes at no surprise that we love our Gatsby themed weddings. There's just something about all the champagne glitz, glam, and sparkle that we really connect with. So when we get sent these fabulous soirees, we just have to share them with all of you lovely people! Our friends at Michael Novo Photography sent over this Gatsby themed Chicago wedding, and we fell in love with this classic inspiration all over again.
The story: "Aside from knowing that their wedding was going to be a Gatsby theme, Regan and Troy left all of the style and decoration choices to their trusted stylist and florist, Ozzie.  When they arrived at the venue for their ceremony and reception, it was just as much of a surprise to Regan and Troy as it was to everyone else! From the huge centerpieces, funky lighting and cigar boxes stacked in the middle of the seating table…the whole night was one huge surprise.  But that's just the start of it. Regan is a dance instructor, so not only did their first dance involve several quick changes of outfits as they danced, but there was a flash mob surprise from one of Regan's dance classes with their own performance. From the first note until the last, the dance floor was as packed as could be with flapper style dresses and some funky fun suits."
This wedding not only sounds like an incredible party, but has some of the best Art Deco decor we have seen. These two went completely all out from the vintage cars lined up in the event space to the four-tiered cake. You seriously do not want to miss this jaw-dropping Gatsby wedding that would make the man himself jealous!
Gatsby Themed Chicago Wedding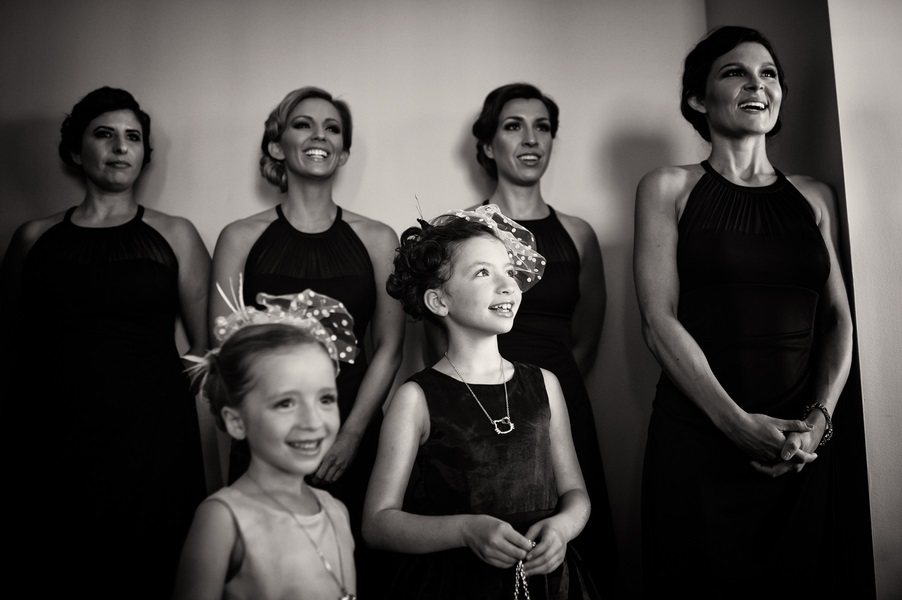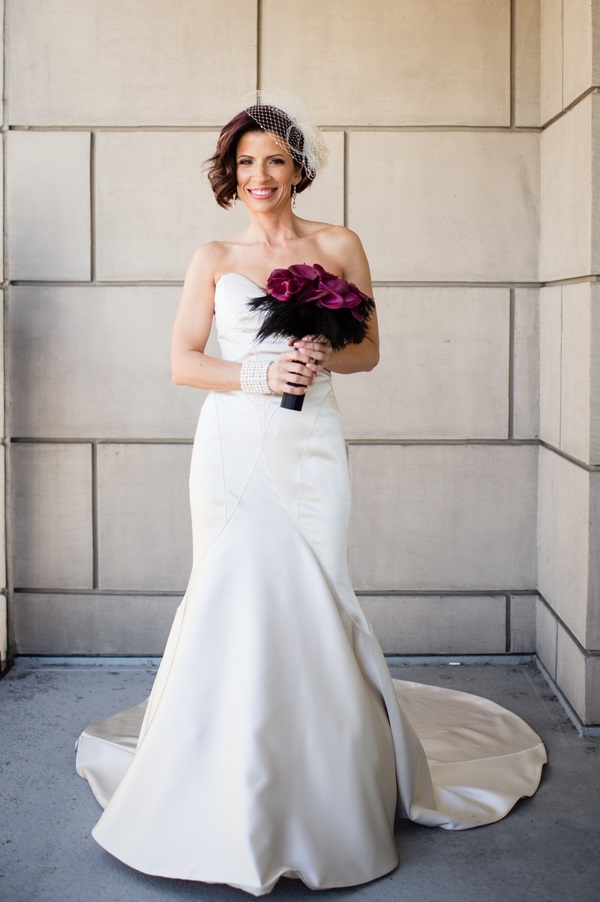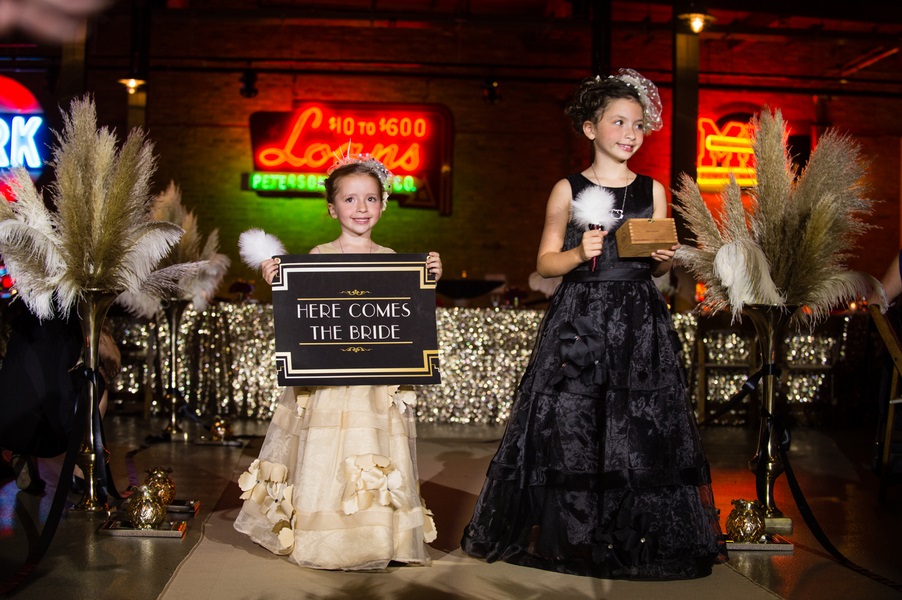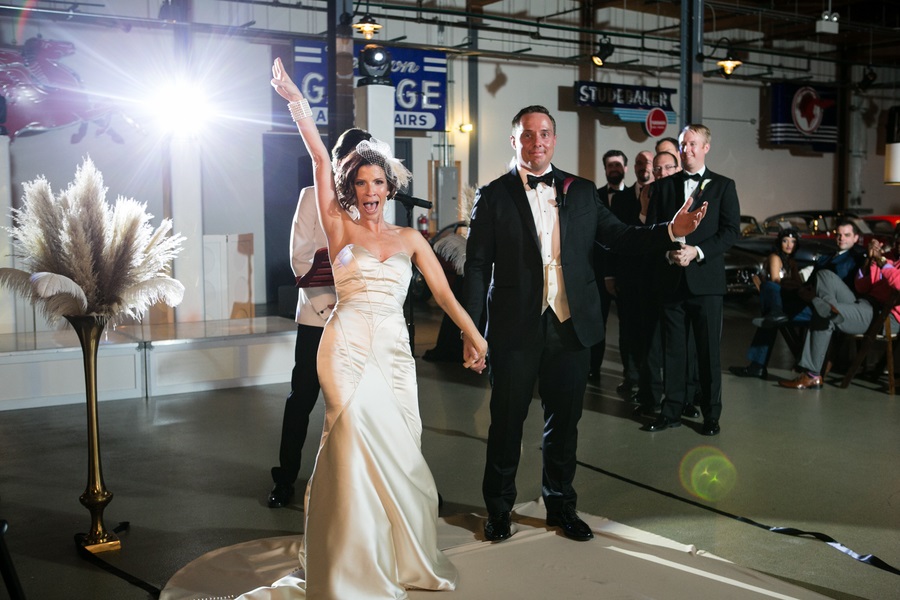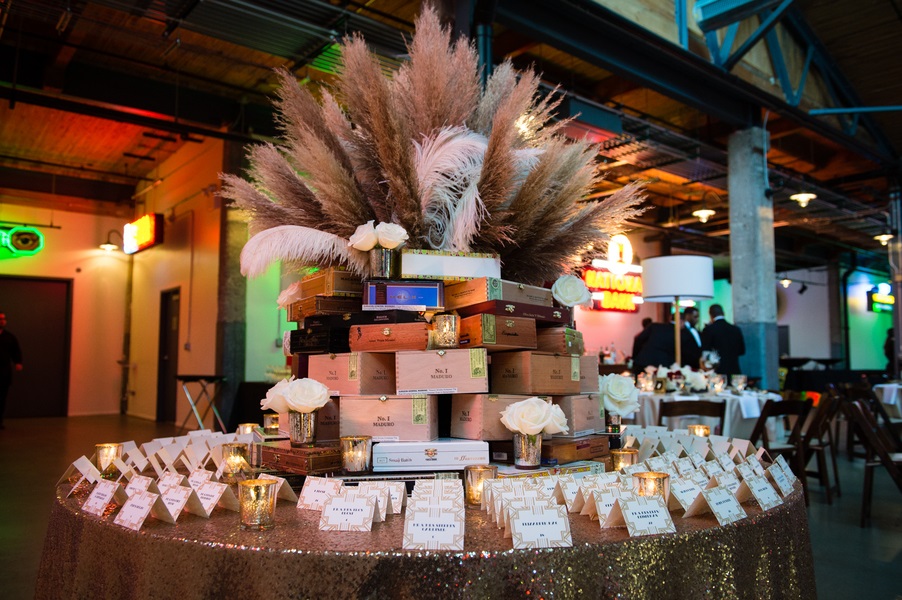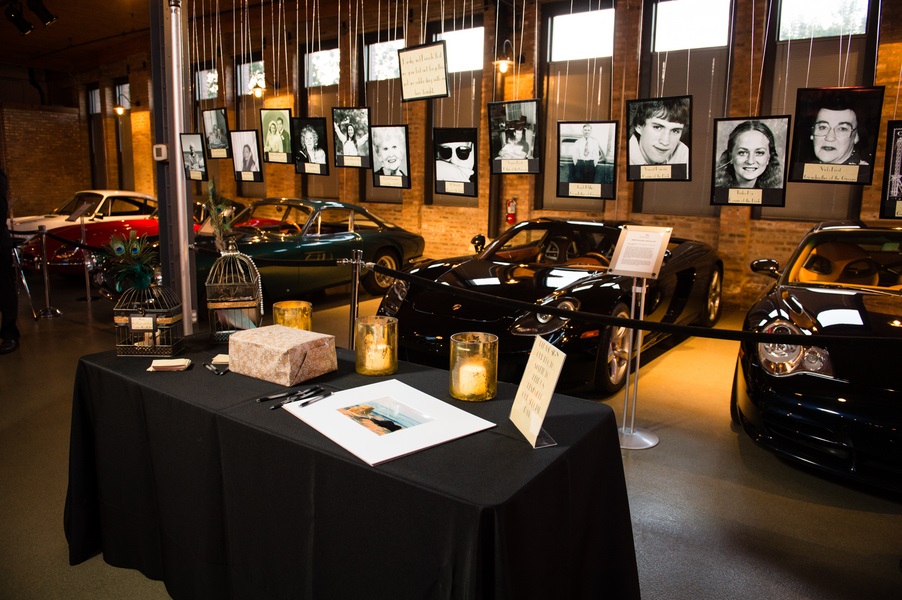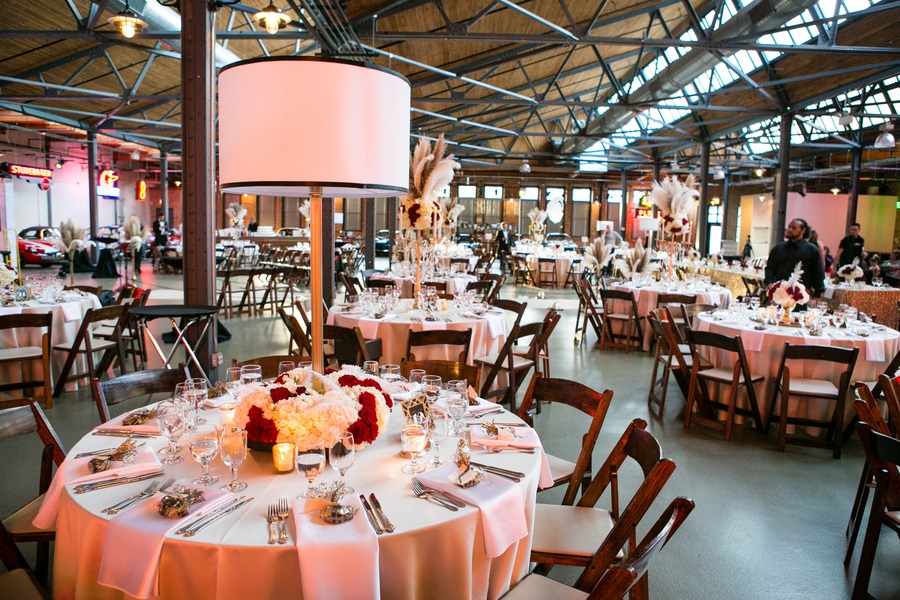 CREDITS:
Photographer:  Michael Novo Photography
Event Planner: jpb designs*
DJ: Get Famos
Floral Designer: gromeza floral design studio
Cinema and Video: Hart Productions
Reception Venue: Ravenswood Event Center
Submitted via Two Bright Lights