We used to think that there wasn't anything much better than a 1920's era inspired wedding. You've got the glitz, the glam, and the great party. Sounds pretty fabulous to us! However, our friends at Michael Farmer Photography sent over a spectacular wedding that took this inspiration to another level. We present to you a Roaring 20's formal vineyard wedding. A Roaring 20's formal vineyard wedding… a vineyard, people.
According to Michael, "Fran and Mike's 1920's inspired vineyard wedding was heavy on details inspired by the 1920's," like "the vineyard location, their love of wine, and their love of books." Not only does it sound like we just found some new best friends, but we couldn't agree more with Michael. The details in this wedding are incredible and completely era-appropriate. Everything from the invitations to the champagne tower screams Roaring 20's.
"During the ceremony, the couple performed a wine blending pouring their favorite wines into a personalized decanter and drinking the special blend from engraved wine glasses. The recessional of "Fly Me to the Moon" was sung live by the band. The couple then hopped into a vintage 1929 white Durant for a "Just Married" photo getaway," stated Michael. Apart from this sounding like our own personal #ceremonygoals, we are loving the decor and vibe that Fran and Mike created for their ceremony. If you'd have asked us what a Roaring 20's vineyard ceremony would have looked like before seeing this gorgeous wedding, we're not so sure what we would have said. But looking at these photos, Fran and Mike were able to seamlessly blend the two together to create a truly magical ambiance.
Michael informed us that, "the winery's barrel room was transformed into a glittering gold soiree for the reception." It also "featured delectable food and wine, a five-tier art-deco cake, scrumptious mini desserts, and a photo booth with a vintage vignette and props." The extremely talented Michael Farmer was able to perfectly capture the magical wedding of Fran and Mike. All of the gorgeous details and special moments are documented masterfully throughout these incredible images.
After all is said and done, our favorite thing that Michael told us is that, "the guests danced the night away punch drunk on love and lots of wine." And frankly, there's no other way it should be.
Roaring 20's Formal Vineyard Wedding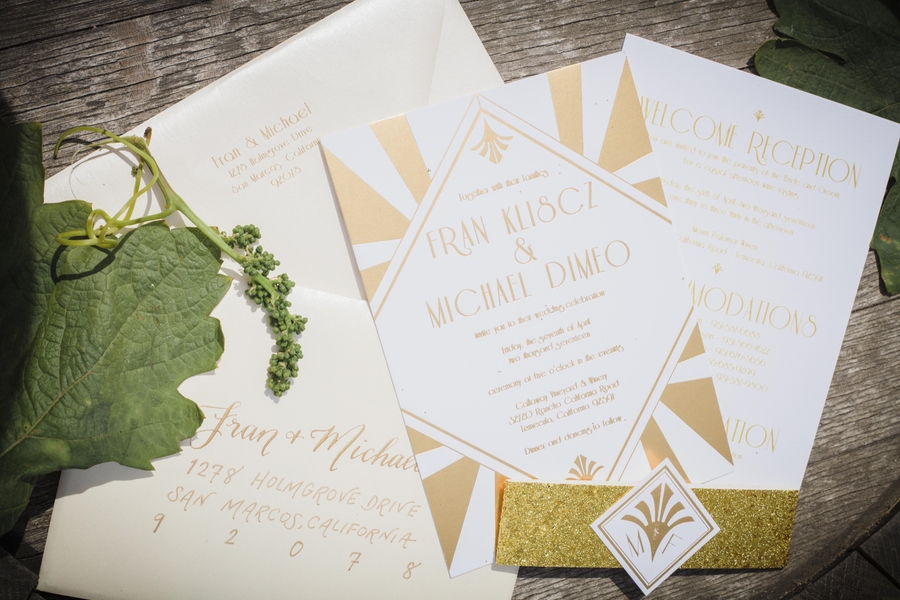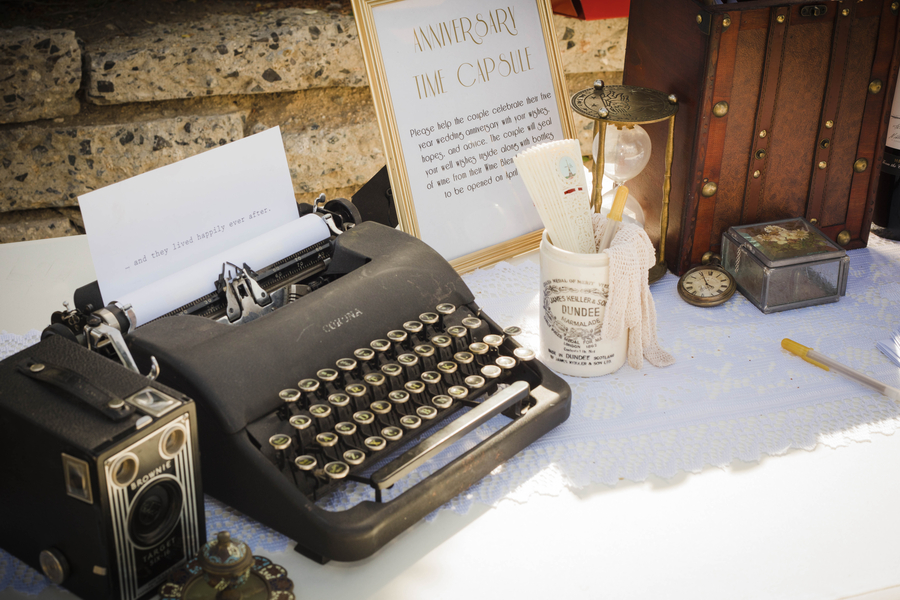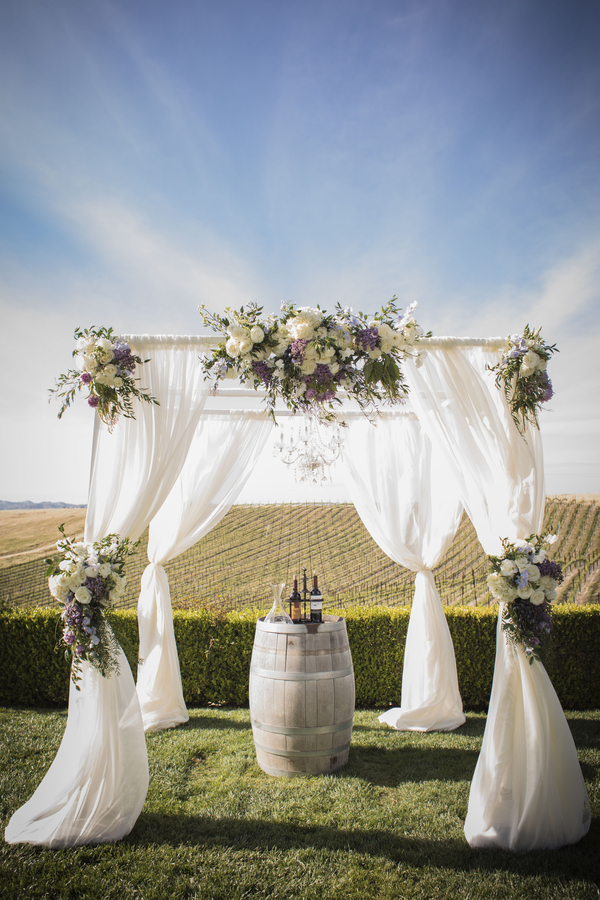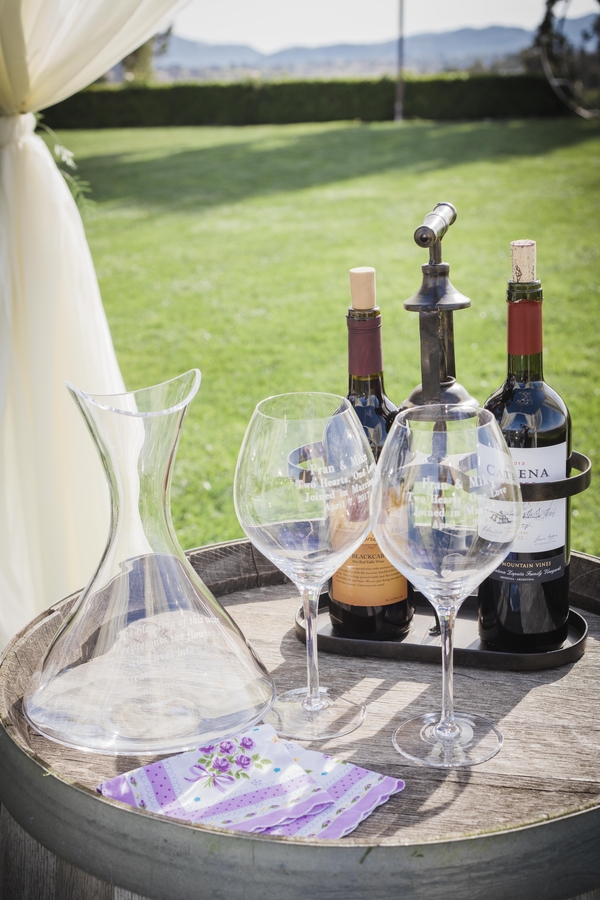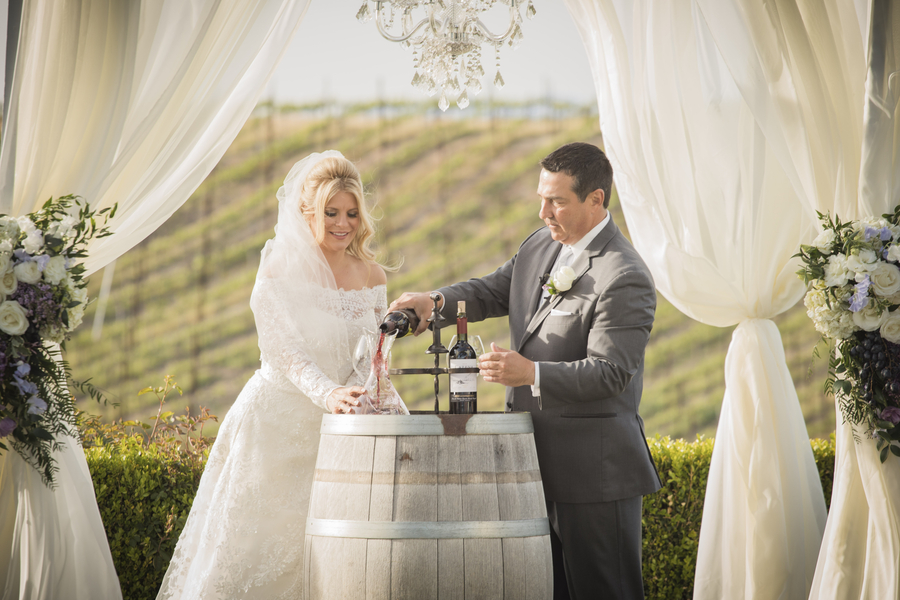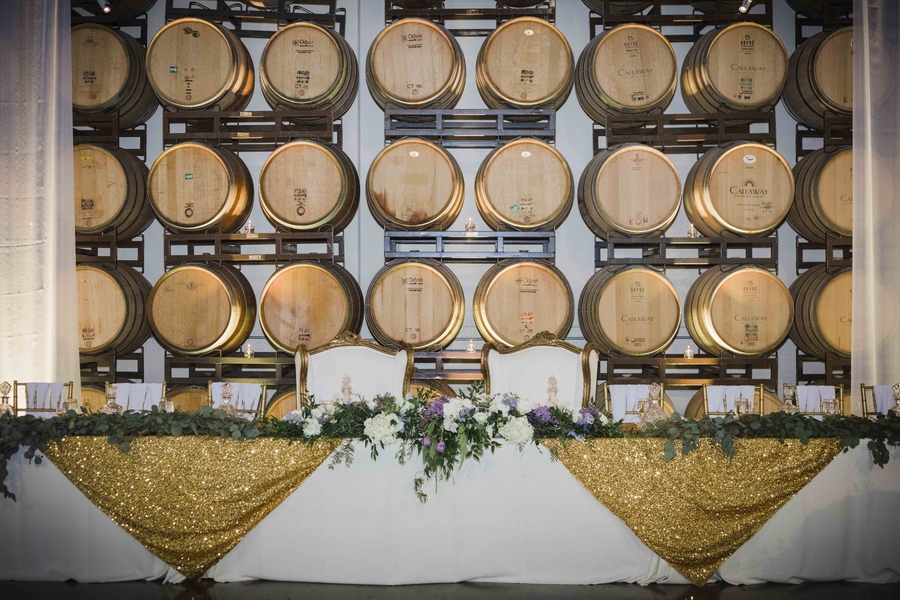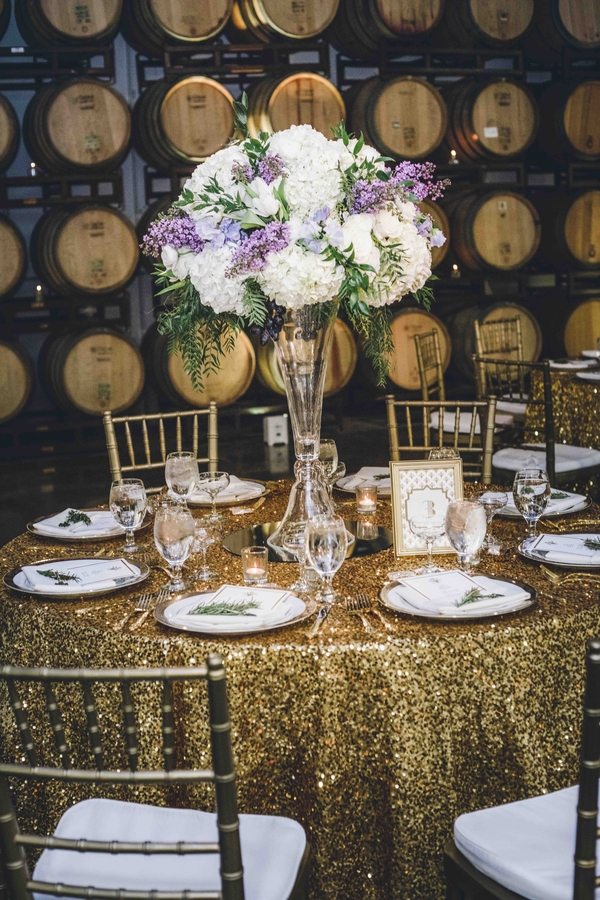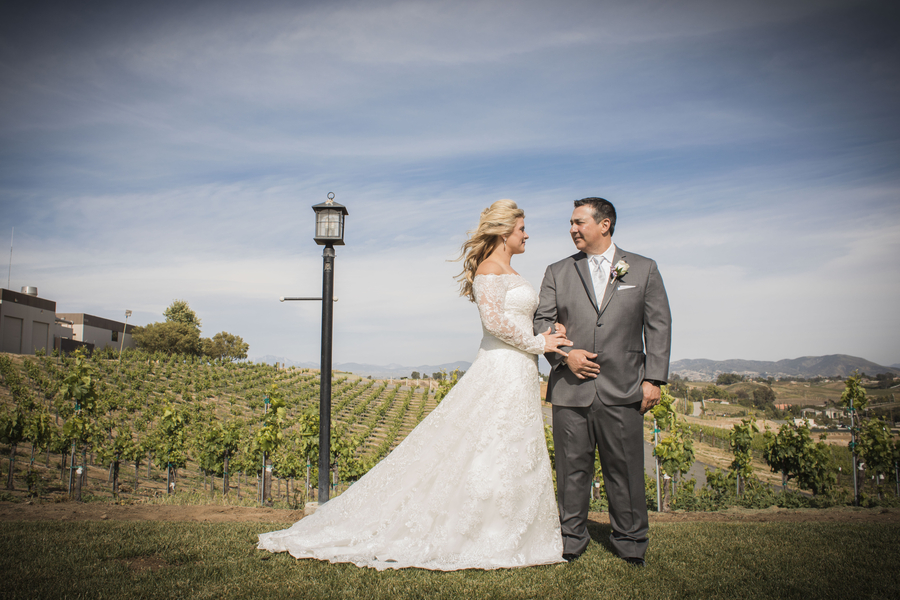 CREDITS:
Photography: Michael Farmer Photography
Linens and Coverings: Signature Party Rentals
Cinema and Video: Michael Farmer Photography
Calligrapher: Mellisa Hernandez Art
Transportation: Haynes Chauffeuring
Officiant: Pastor Bill Yaccino
Beauty: Cristal Salo
Event Designer: Madam Palooza ; So Smitten Special Events
Cake: Cakes to Celebrate!
Florist: Florals by Jenny
Venue: Callaway Vineyard & Winery
Submission: Two Bright Lights