"They engaged in an intimate sunset session on the grounds of their 1900 plantation home venue, with a garden, lily pad pond, and all the beautiful spring flowers you can imagine."
Pray tell, is this the end of a period romance novel? Has the brooding hero finally morphed into a gentleman and won the attention of a fair young lass? Well, perhaps he has, but this quote was born out of reality not fiction. The ever-talented people at ROC Photographic Design sent over this glam garden wedding at a historic estate and, frankly, there should be a book written about it.
Set at the historic Van Landingham Estate in Charlotte, North Carolina, this wedding comes alive. The home was originally built by Ralph and Susie Harwood-VanLandingham in 1913 when they moved to North Carolina with their son from Georgia. The move occurred at the time of the big textile boom, making the cotton brokerage industry and the VanLandinghams even more prosperous. This couple did such a beautiful job at incorporating vintage elements into their wedding that only serve to enhance such a venue. Everything from the vintage teacups, ancestry photos, and fabulous attire creates a magical experience. Not to mention, a dog named Gatsby. I think we can all agree that pretty much seals the deal on this one. If you're needing a little Southern romance in your life, then go no further than this stunning wedding!
Glam Garden Wedding at a Historic Estate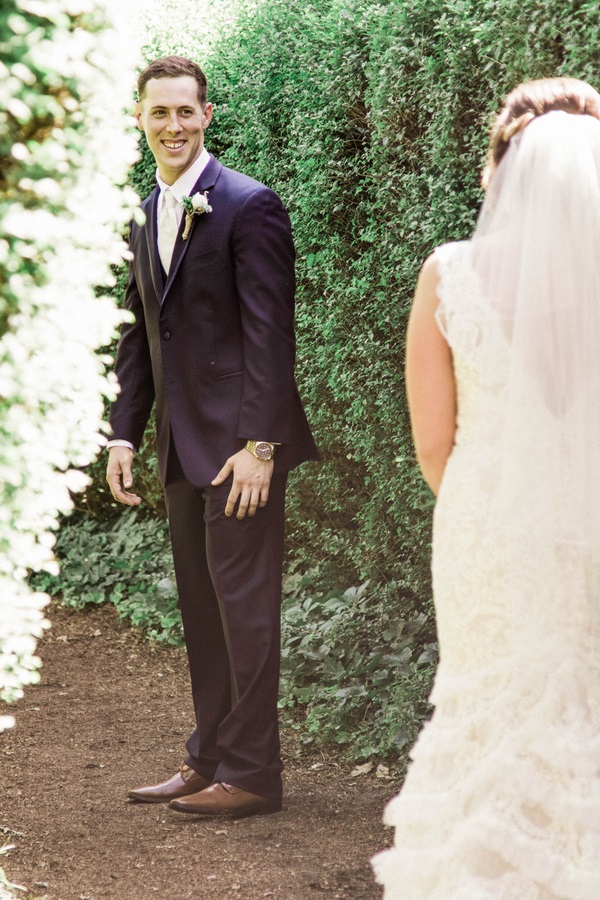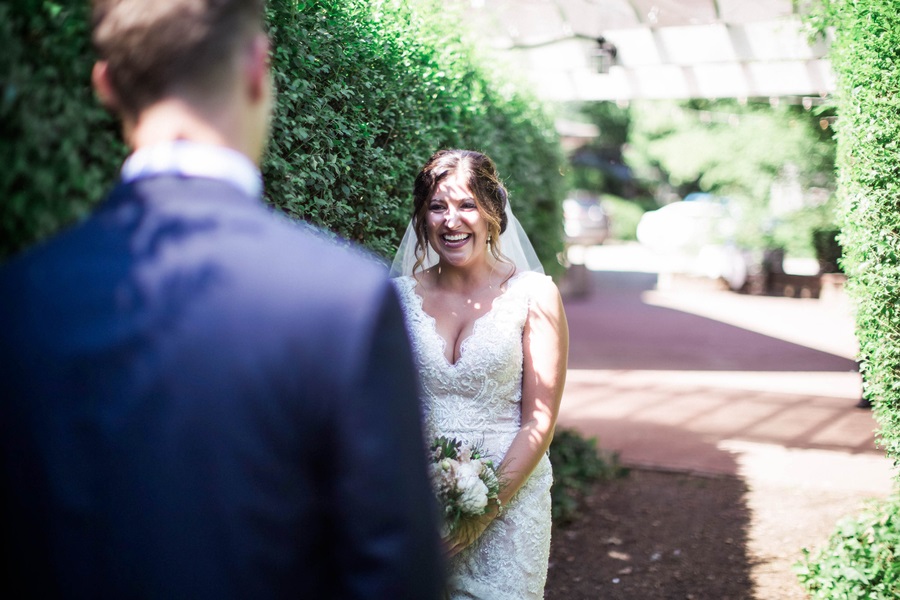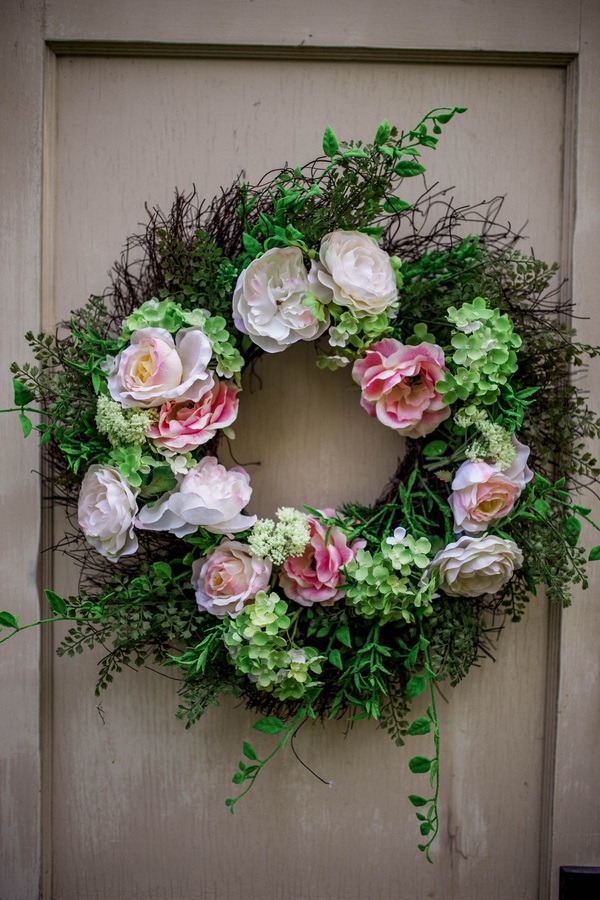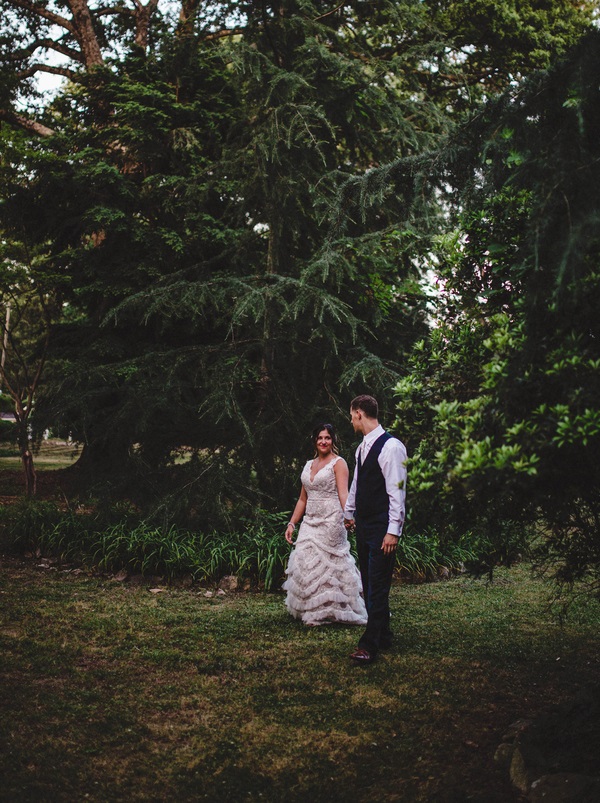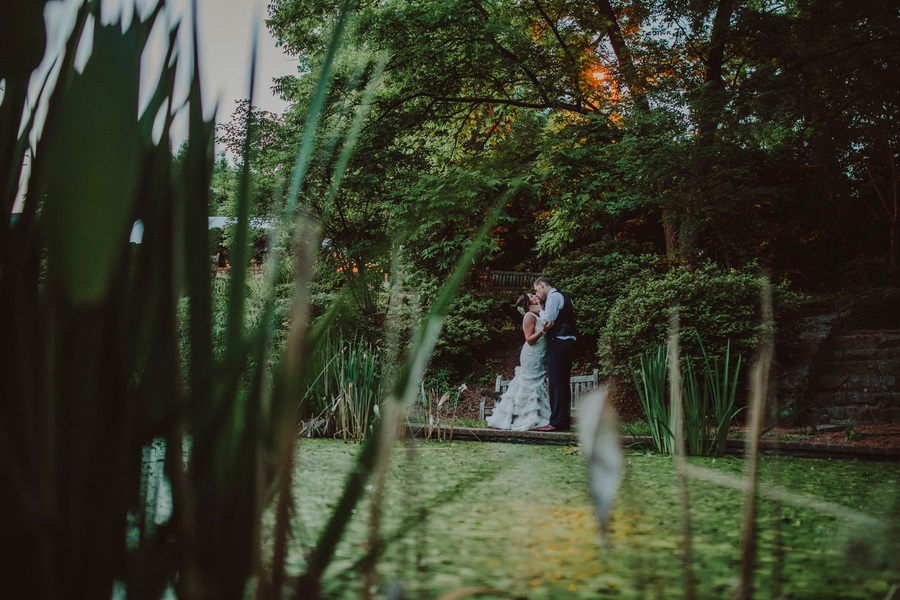 CREDITS:
Photographer:  ROC Photographic Design//Lighting: ATG Entertainment//DJ: ATG Entertainment//Linens and Coverings:Party Time Rentals//Reception Venue: Van Landingham Estate//Caterer: Van Landingham Estate//Ceremony Location: Van Landingham Estate
Submitted via Two Bright Lights