Some venues are just so unbelievably stunning that they leave you with your jaw on the floor. Now, we're not over exaggerating here. We're talking about historical places that have stood the test of time and have continued to shock visitors over and over again throughout multiple decades… yeah, that epic. Most people may think these kinds of places can't exist in a relatively young country, such as the United States. But we, and our friends at Ava Moore Photography, are here to prove them wrong. They sent us this gorgeous historic Swan House inspired wedding shoot, and we literally can't stop staring.
According to Ava Moore, "I was absolutely honored to have the opportunity to photograph this Swan House wedding inspiration shoot! Atlanta is my home town and sadly I never got the chance to photograph at the Swan House before our big move to Charleston! So a long time dream was realized last month when I got the opportunity to photograph a styled shoot planned and designed by Heather Benge Events, named one of the top 50 wedding planners in the world! Flowers are always my obsession and Lisa with Thorne and Thistle designed some of the most amazing florals I've ever photographed! Also amazing were the cakes provided by A Joy Cakes, who created one of the most stunning wedding cakes I've ever seen! I mean come on…it has a hanging chandelier! Also fun is that the Pantone color of the year is ultra violet, which was used in this inspiration as well.  This was an amazing team and one of the most beautiful settings I've ever photographed! Enjoy this wedding inspiration!"
This shoot is the stuff of dreams. We feel like we've been transported into a Disney princess movie, but not in a cheesy way. The lavish flowers, ornate cake, antique decor, and historical architecture all combine to produce a truly stunning wedding. So for all you #vintagebridestobe out there who are frantically trying to plan their nuptials, do not look any further than this spectacular vendor team. After you see this shoot, you'll know why they are the fool-proof choice for your big day.
Historic Swan House Inspired Wedding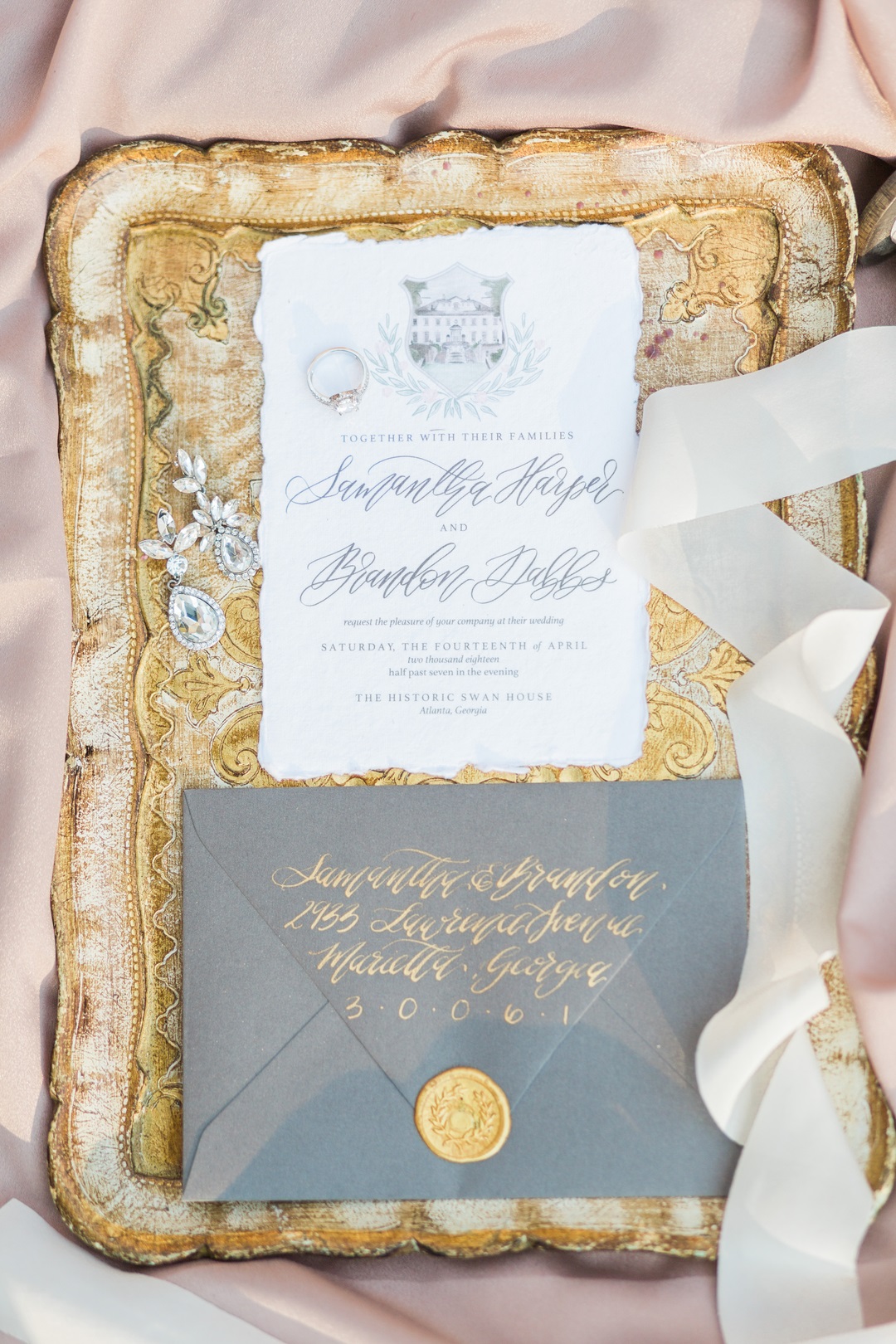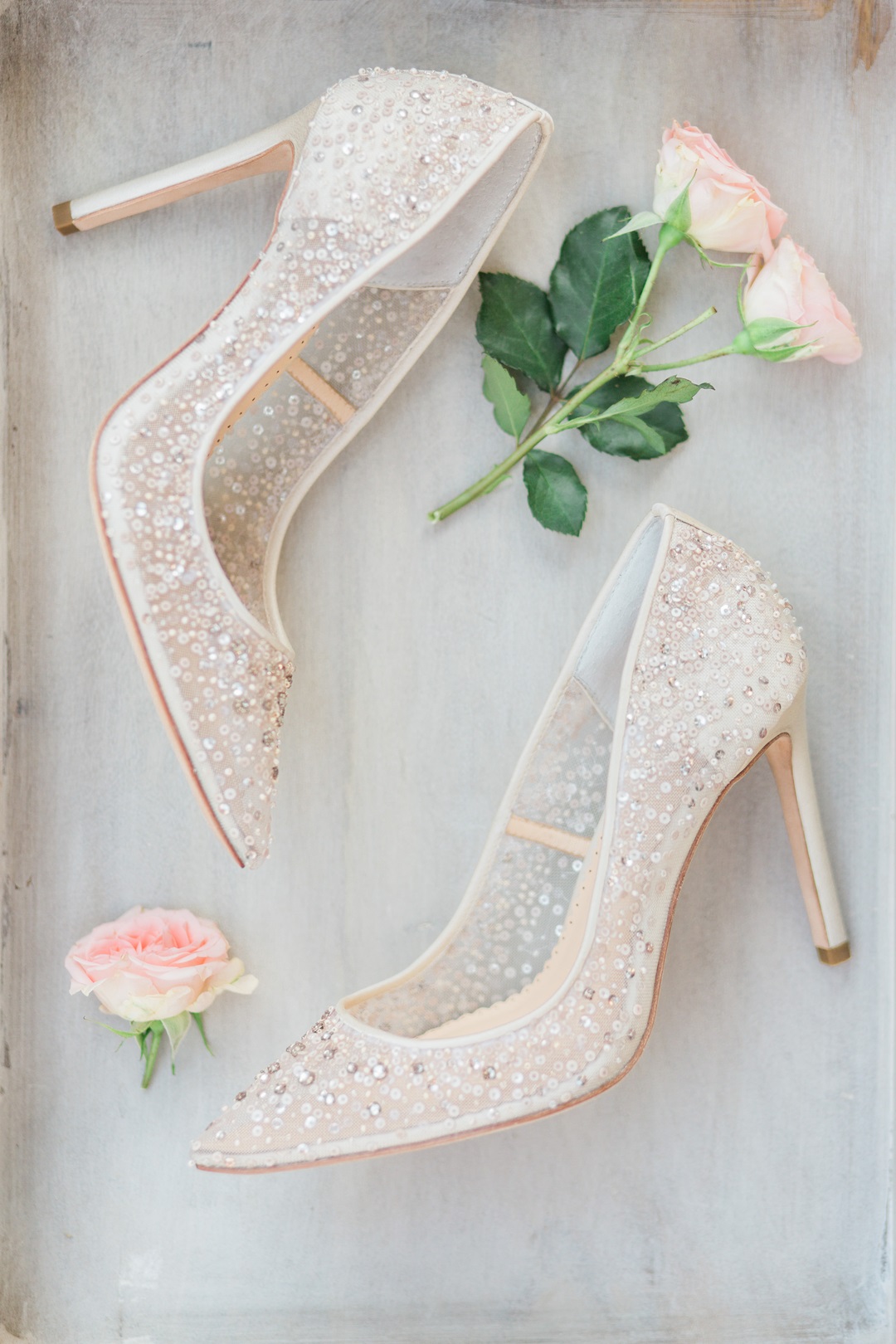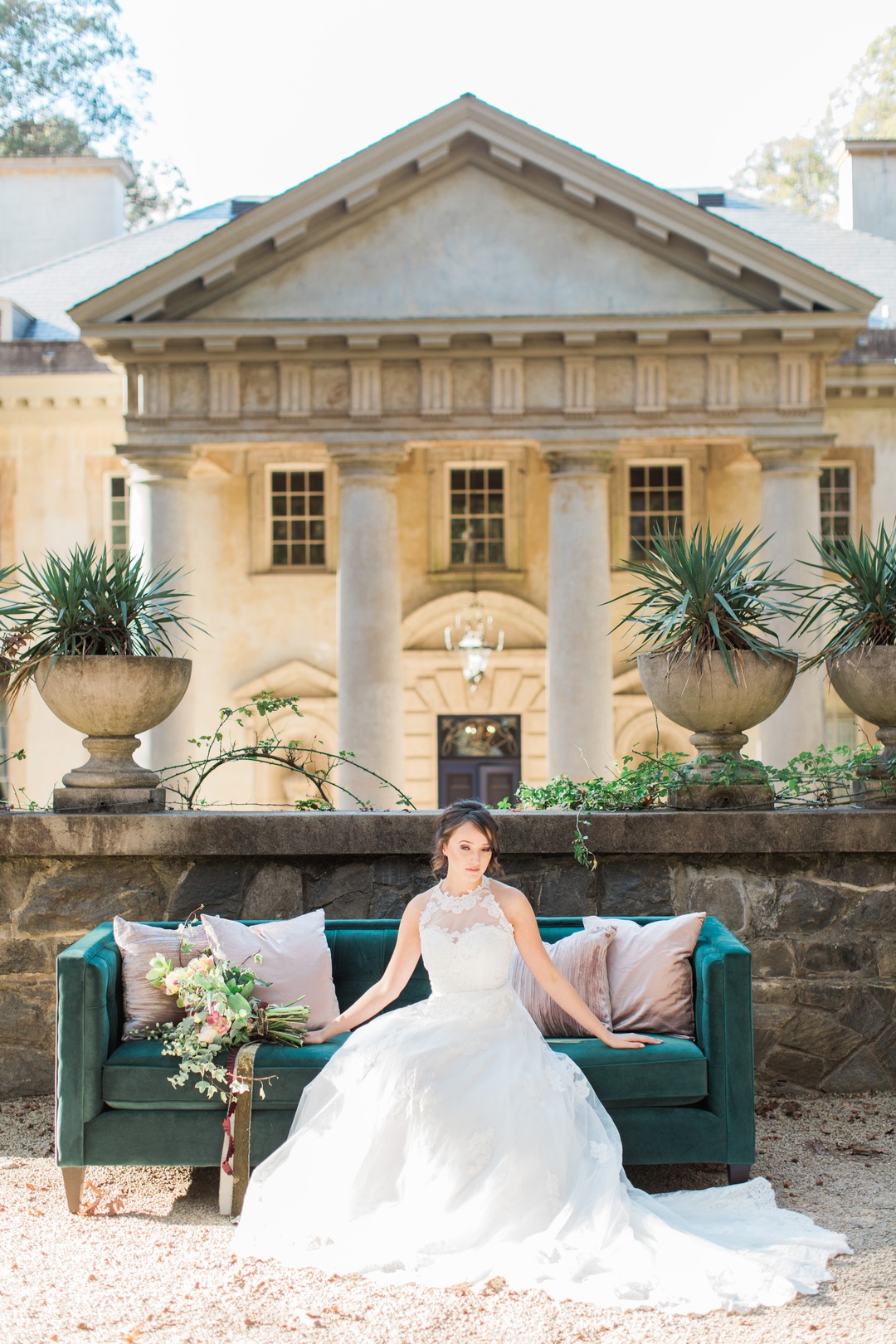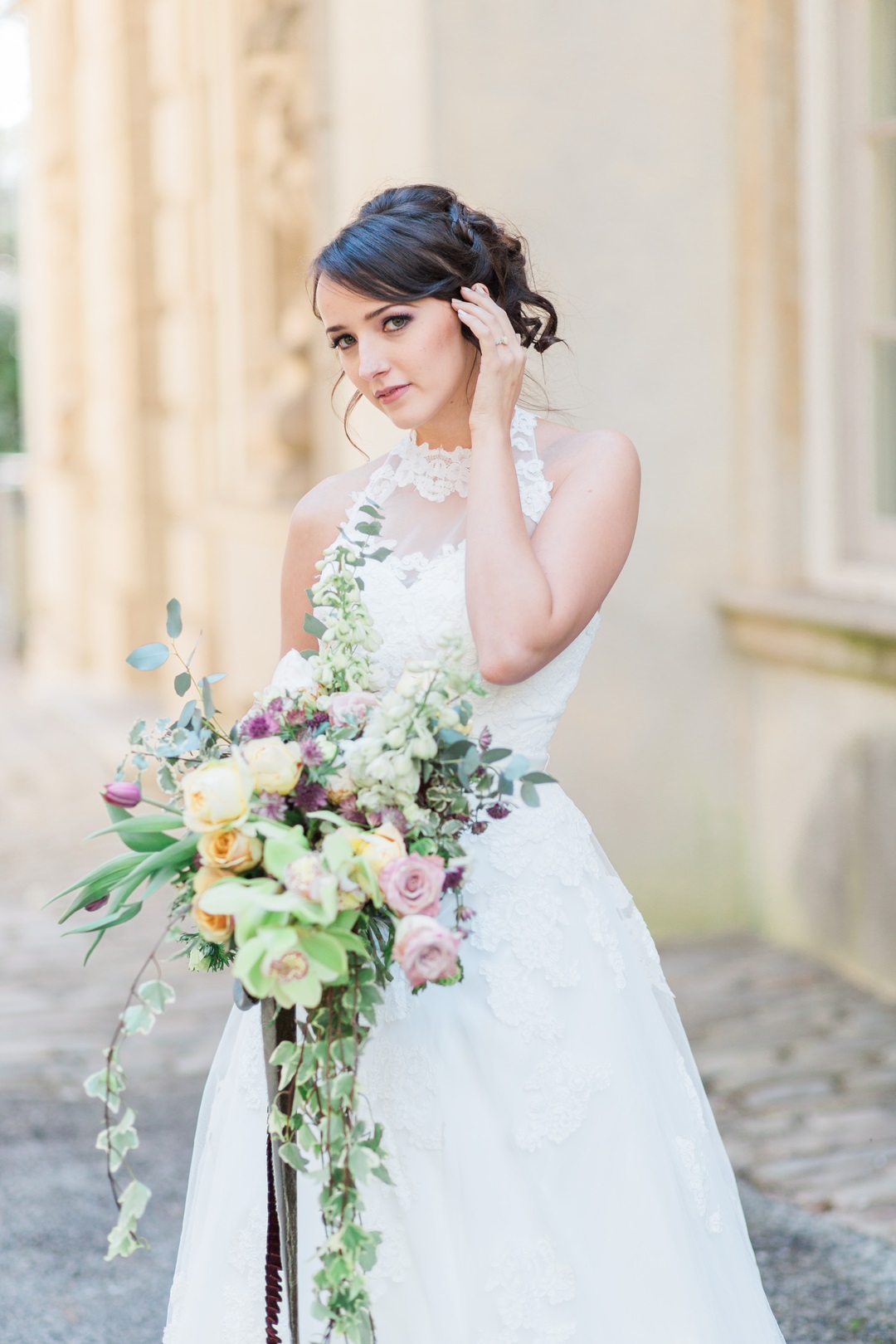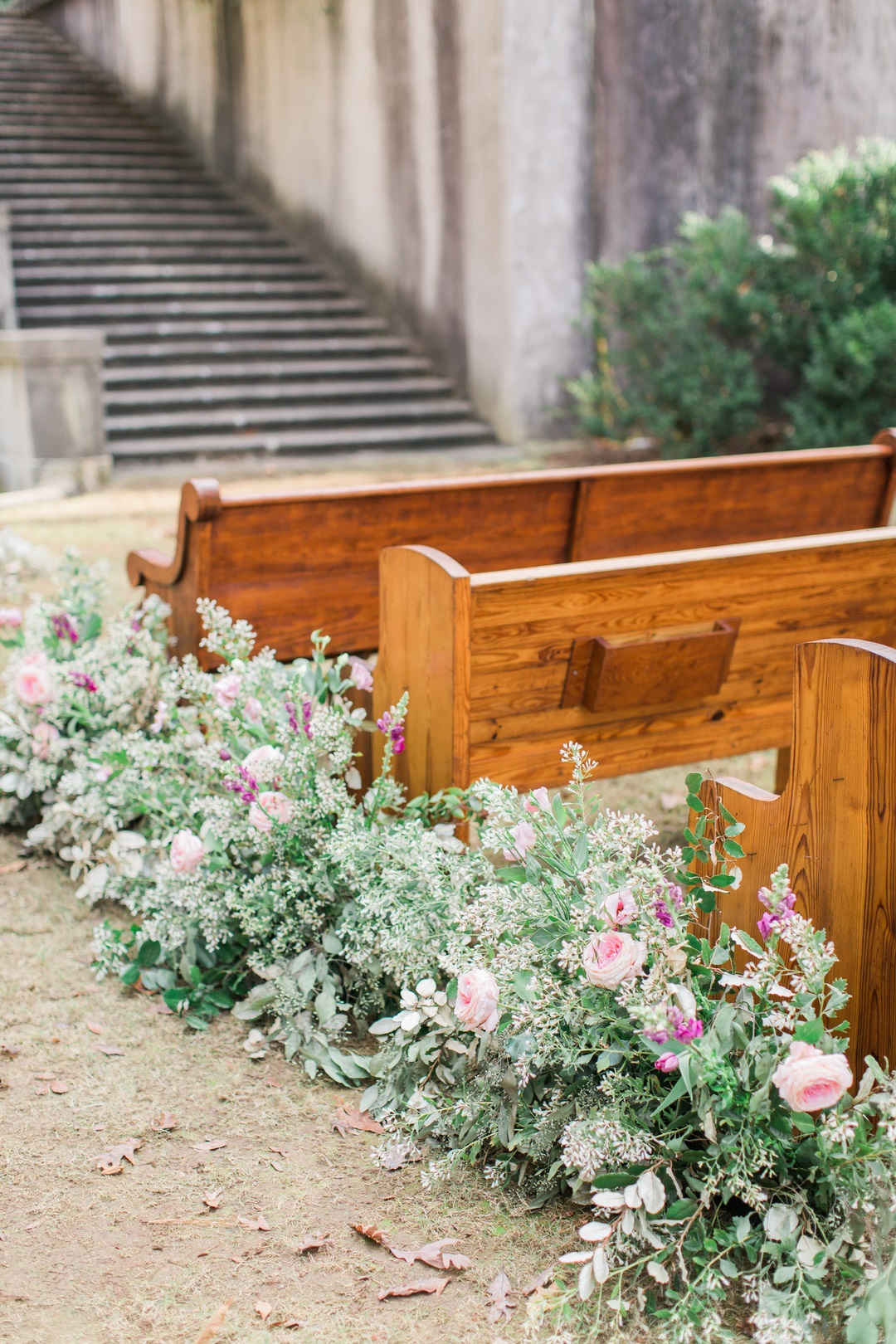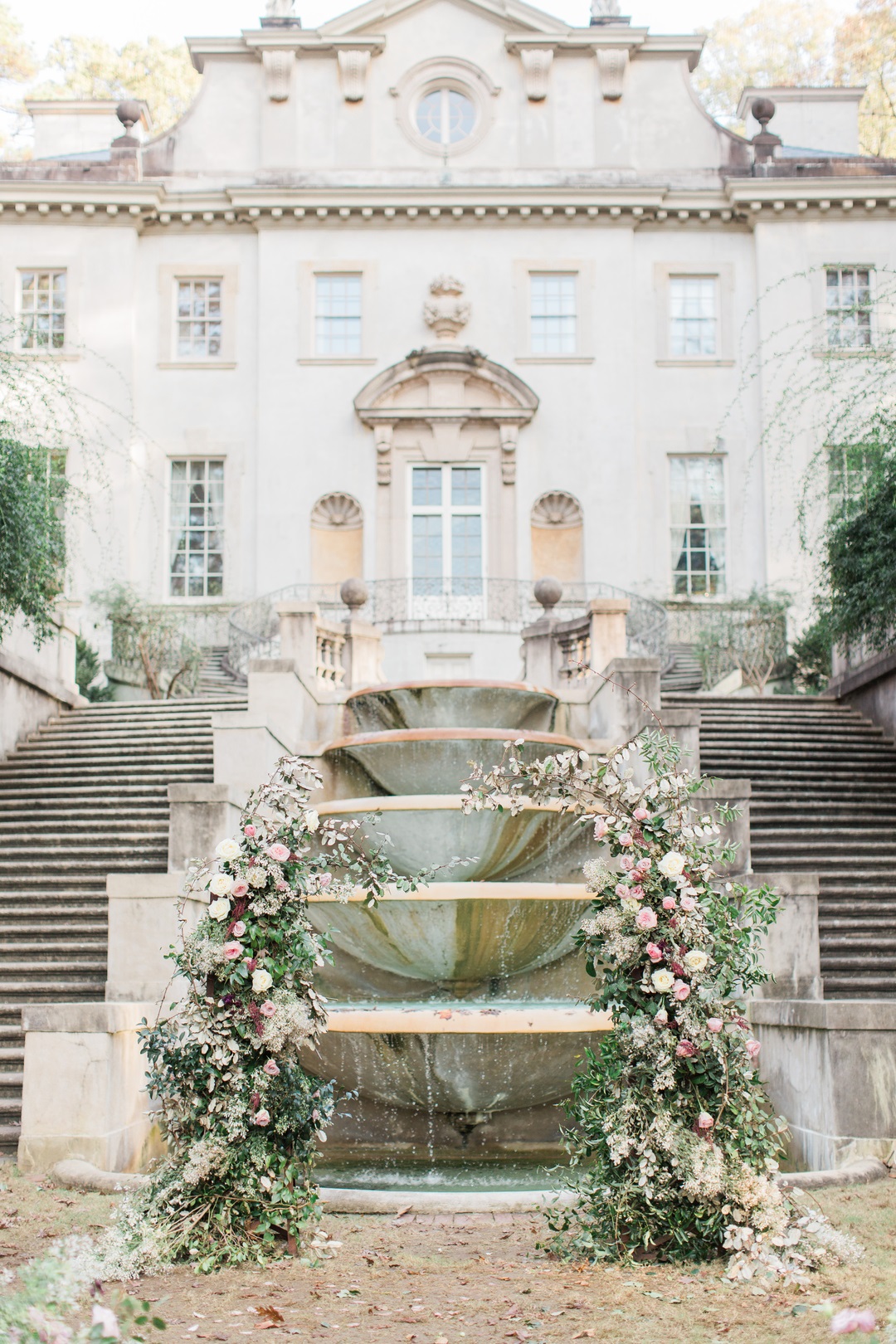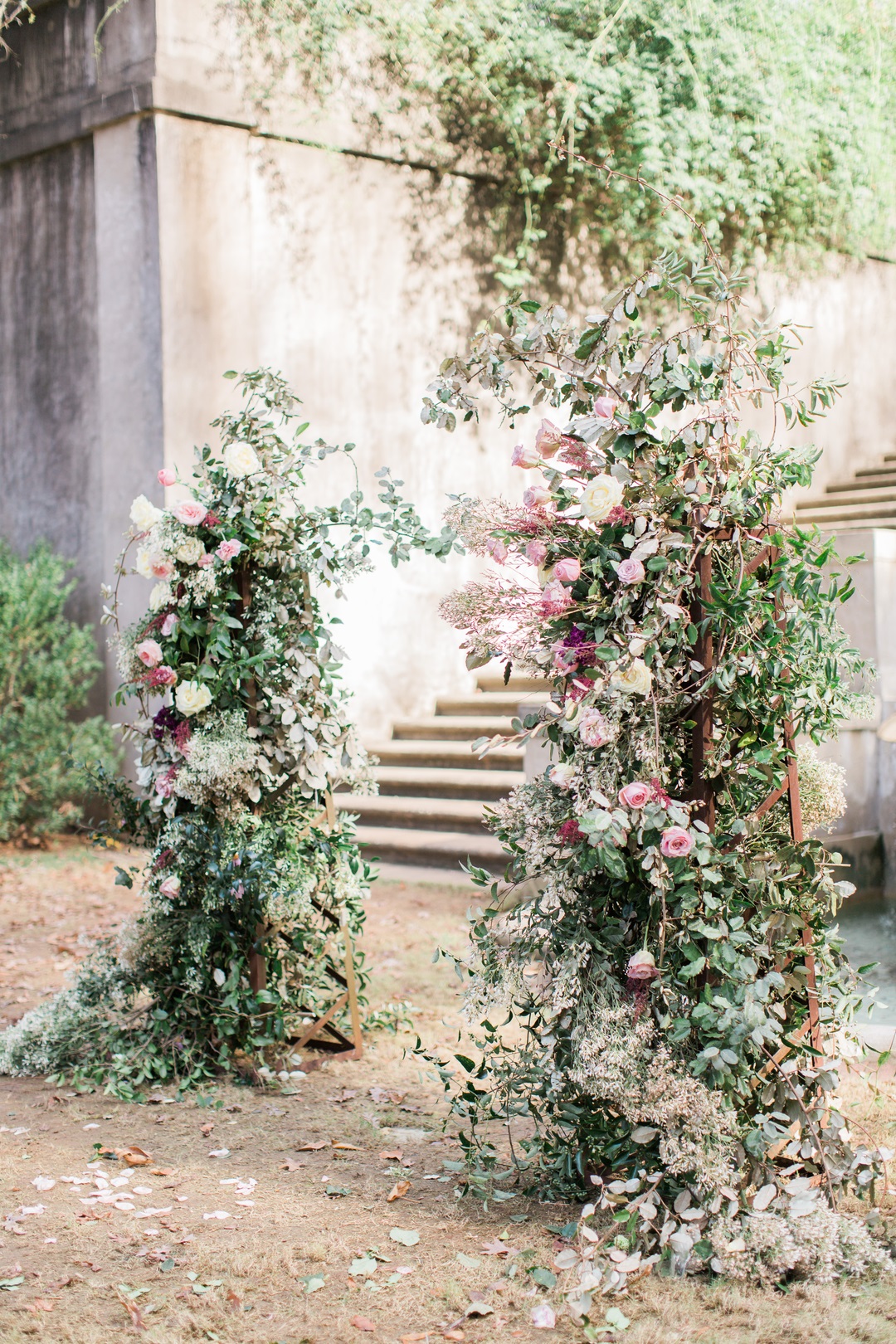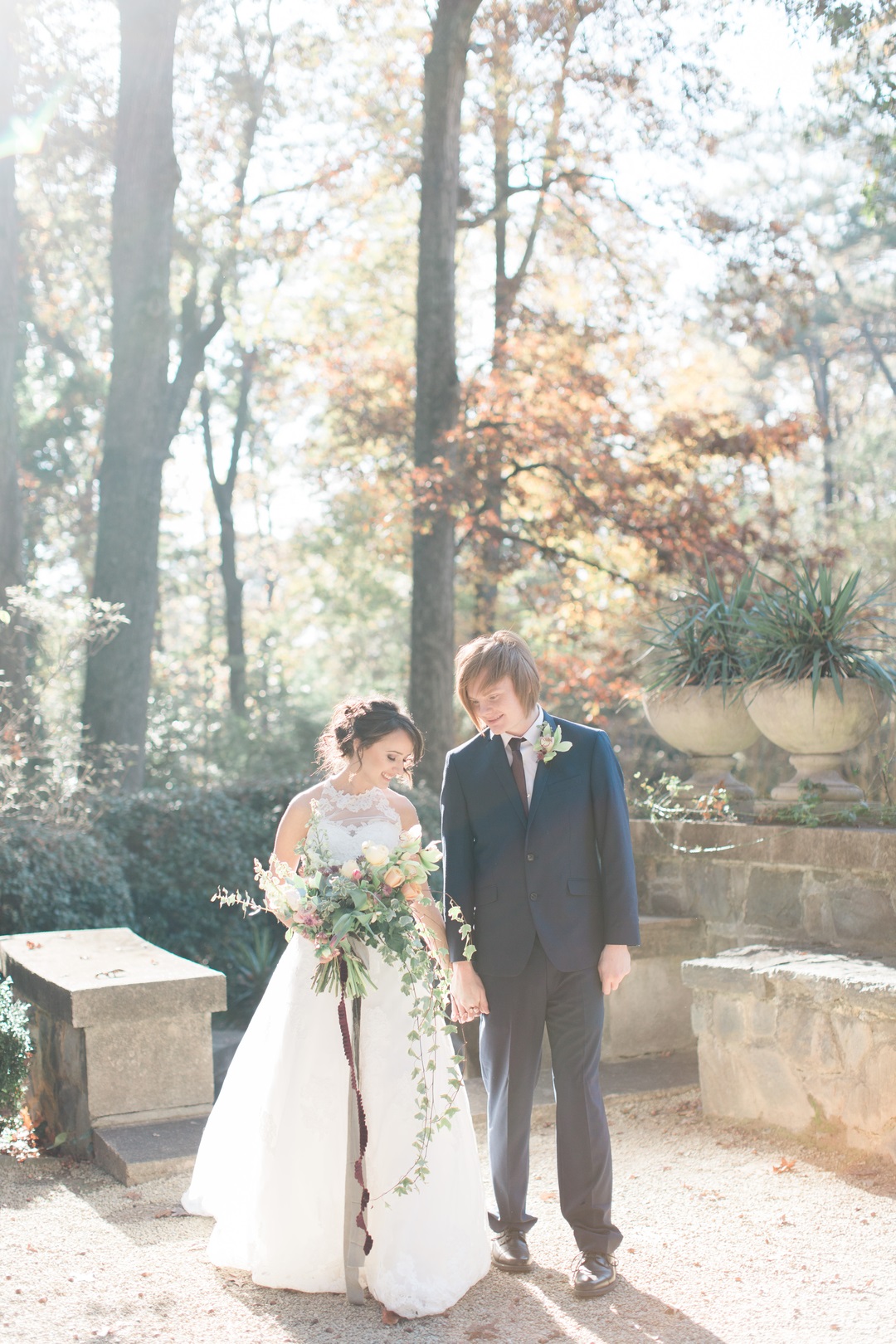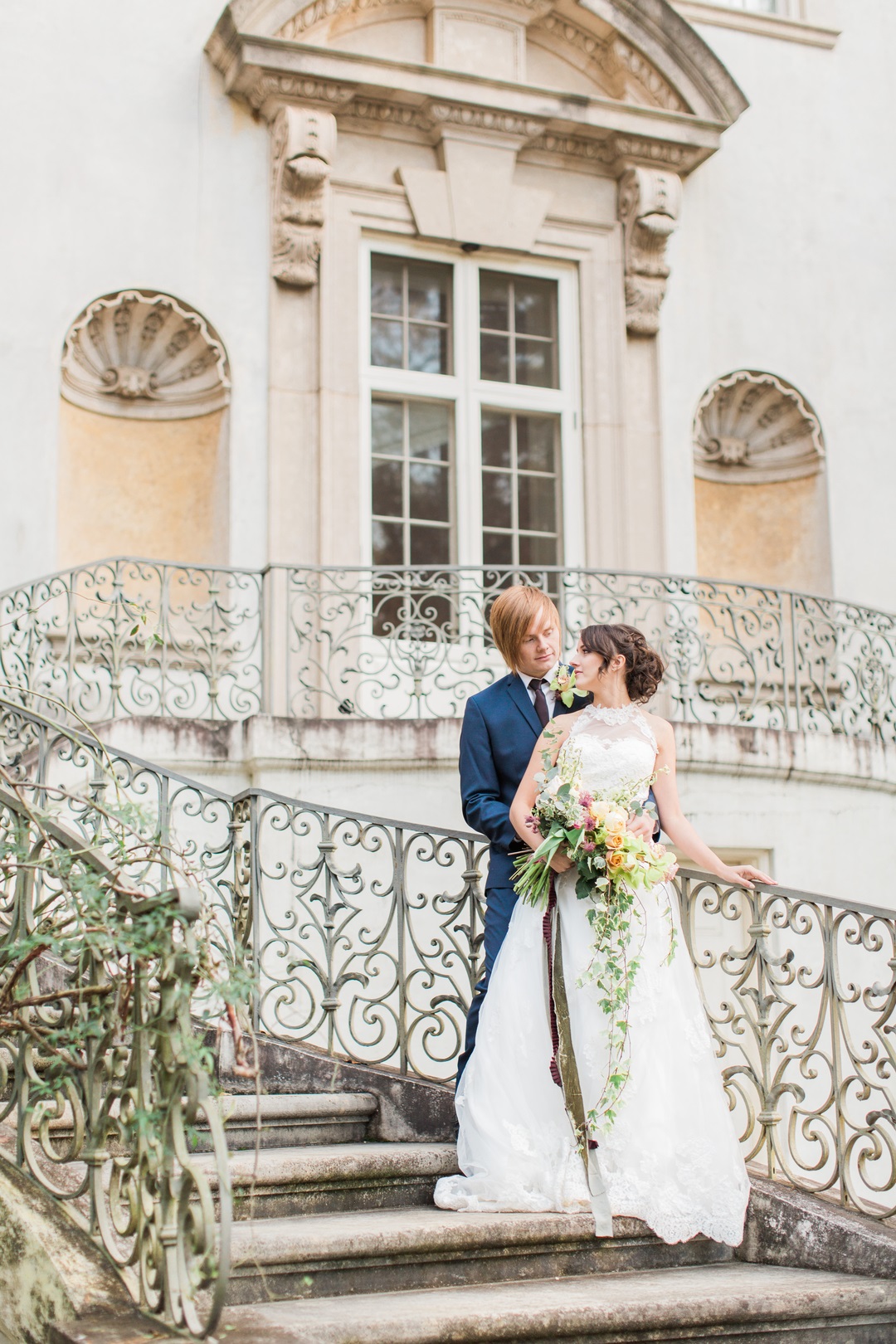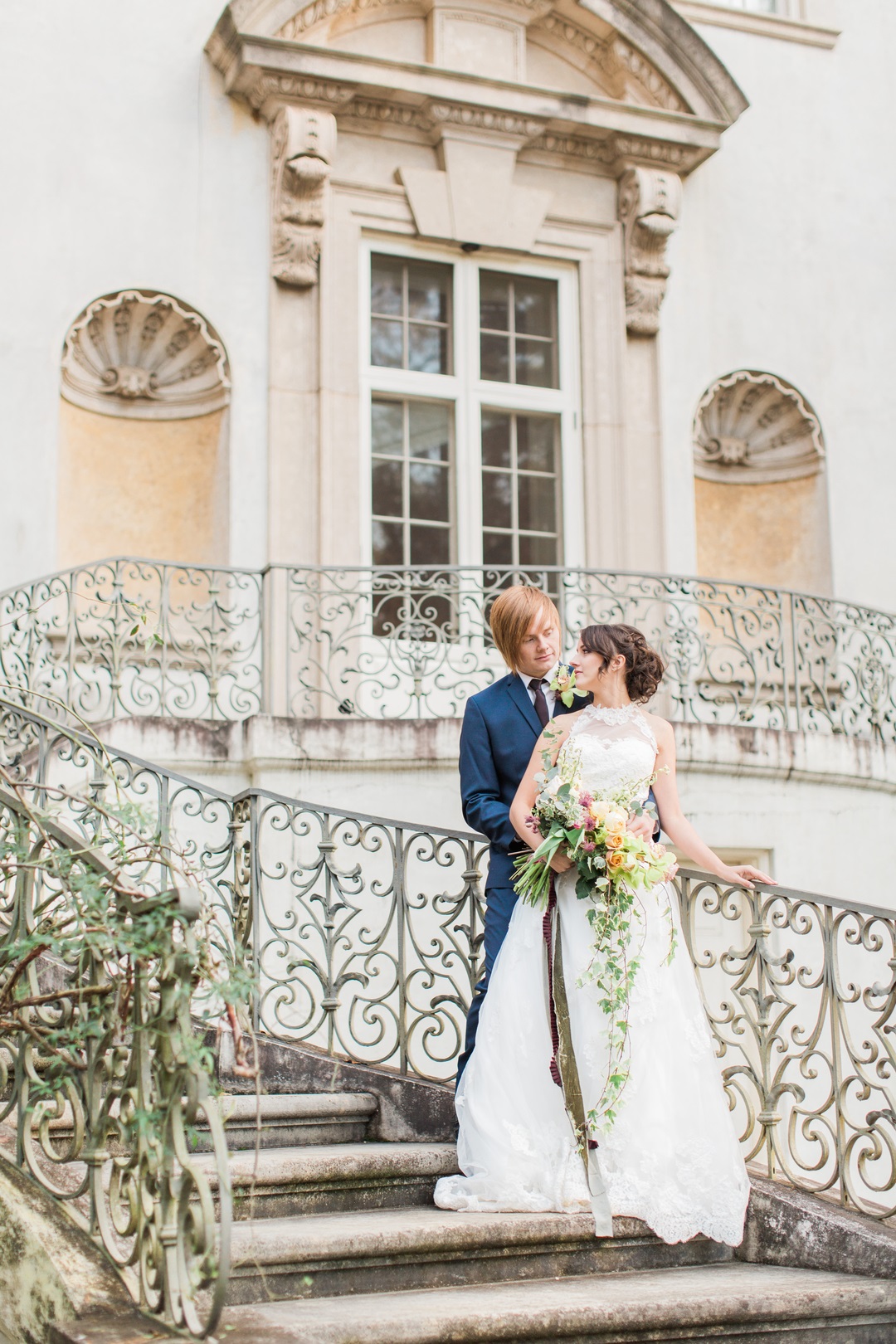 CREDITS
Musicians:Laura Boyd//Equipment Rentals: Crush Event Design//Equipment Rentals:I do pews//Dress Store:Carrie's Bridal Collection//Design and Decor: Tea and Old Roses//Linens and Coverings: I Do Linens//Shoes:Bella Belle Shoes//Invitation Designer: Gracefully Made Art//Hair Stylist:Allison Burns//: Thorne and Thistle//Cake Designer: A Joy Cakes//Event Designer: Heather Benge Events//Event Venue: Atlanta History Center Swan House//Photographer: Ava Moore Photography//
Submitted via Two Bright Lights