Who out there is a fan of fairy tales? If your hand isn't in the air or your head isn't nodding in agreement, we're not sure we can be friends anymore. There's something so special and romantic about a classic love story. Add in a bit of whimsy and magic, and you're right on your way to one smashing fairy tale. As love is a common trend in 99.99% of these tales, it is only fitting that it can inspire some of the most incredible weddings of all time. That's why we're so dang excited about this truly stunning lilac vintage fairy tale inspired wedding shoot sent to us by our friends at L'Estelle Photography.
According to L'Estelle, "the inspiration of this session is vintage glam, with lilac, violet, and soft blush color theme. It is dreamy with a overall fairy tale feel, with two rustic setups; a beautiful desserts table with a floral waterfall design and a whimsical and romantic lace swing decorated with a rustic ladder with luscious florals. For the main desserts table, the floral waterfall frames the desserts by flowing from the vintage teapot, and surrounding the gorgeous rustic buttercream cake in violet ombre watercolor. The intricate details on the rose cupcakes are reminiscent of the vintage tea sets, and all the desserts are also designed with pops of violet and blush. The poem and stationary are all handwritten with soft and romantic calligraphy."
All we can say is…"wow." We feel like we are completely transported into this dreamy world that is filled with delicate desserts, abundant florals, and lots of purple (and we mean that in the best way possible). L'Estelle and the rest of this insanely talented team completely knocked it out of the park with this one. Seriously, you guys, you'll be wanting to pack up and move to this wonderland the second you see this jaw-dropping shoot!
Lilac Vintage Fairy Tale Inspired Wedding Shoot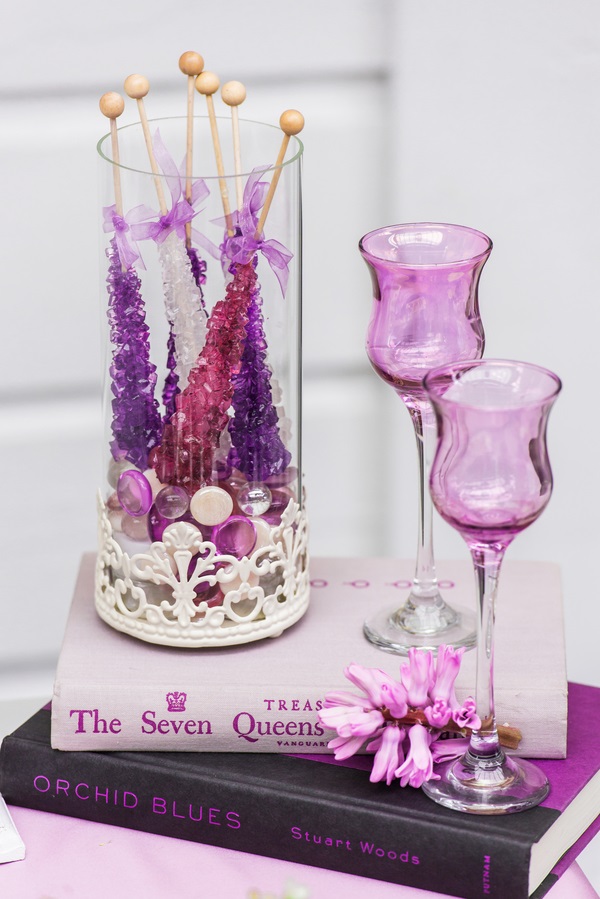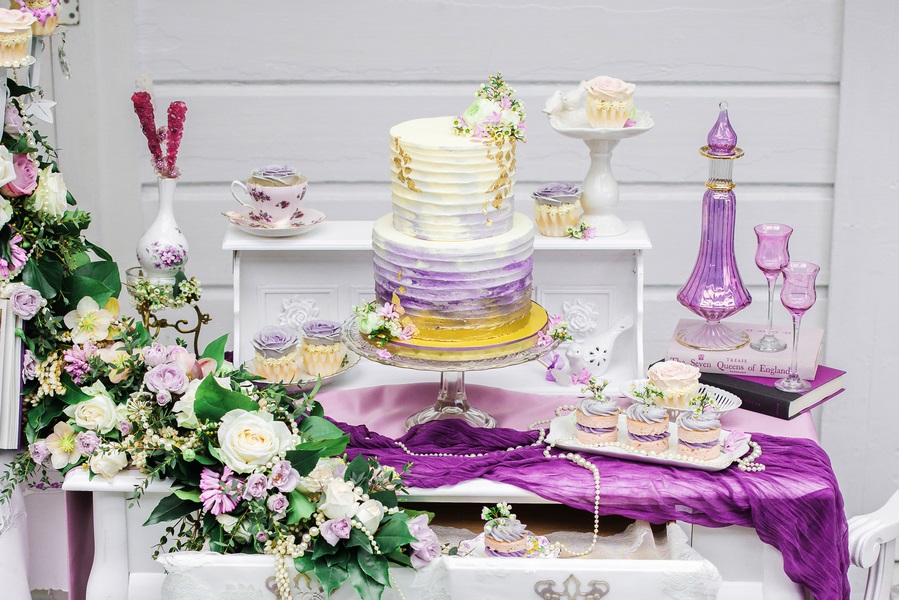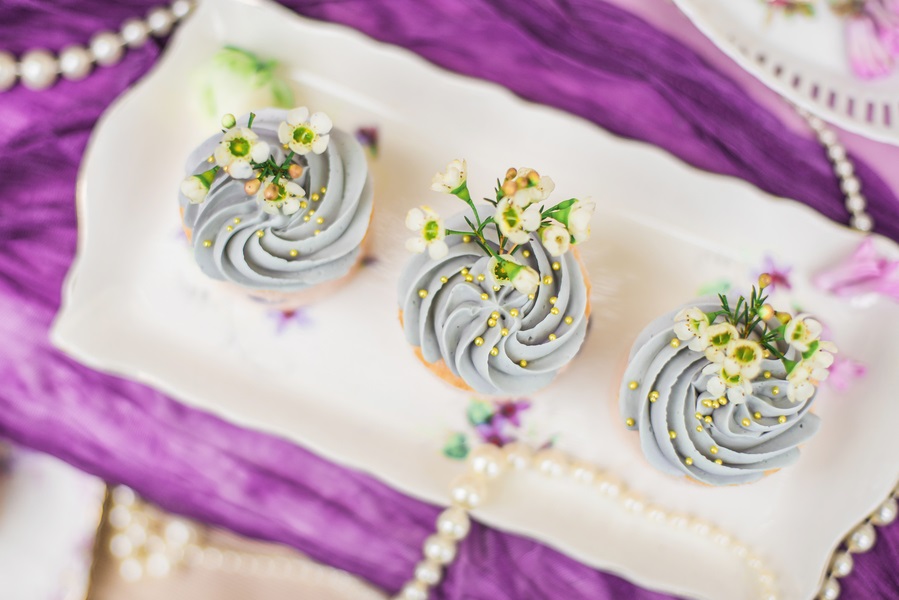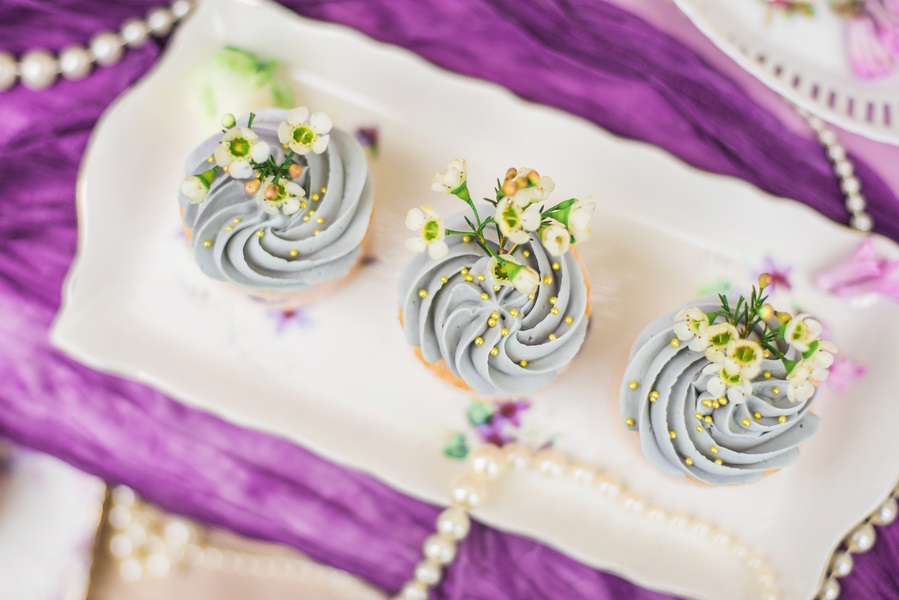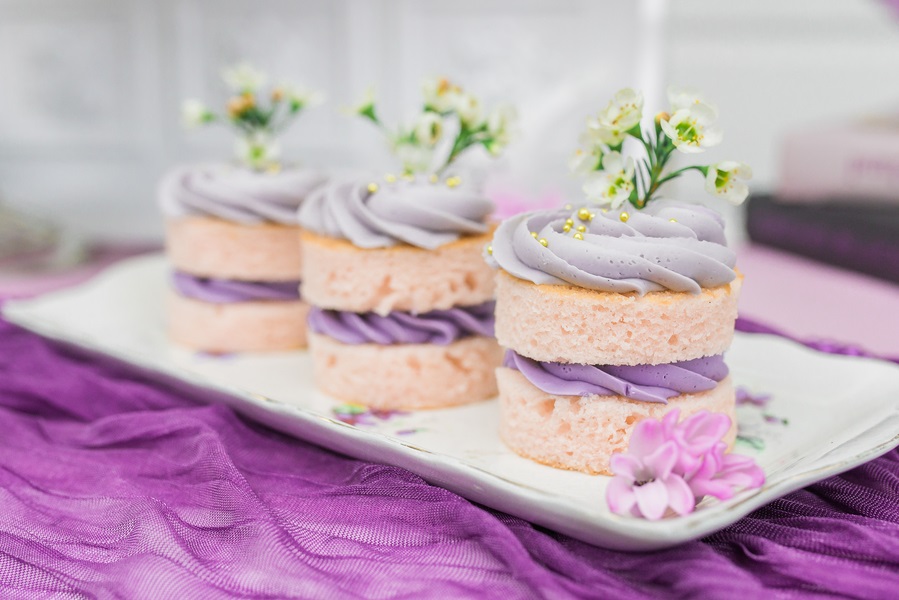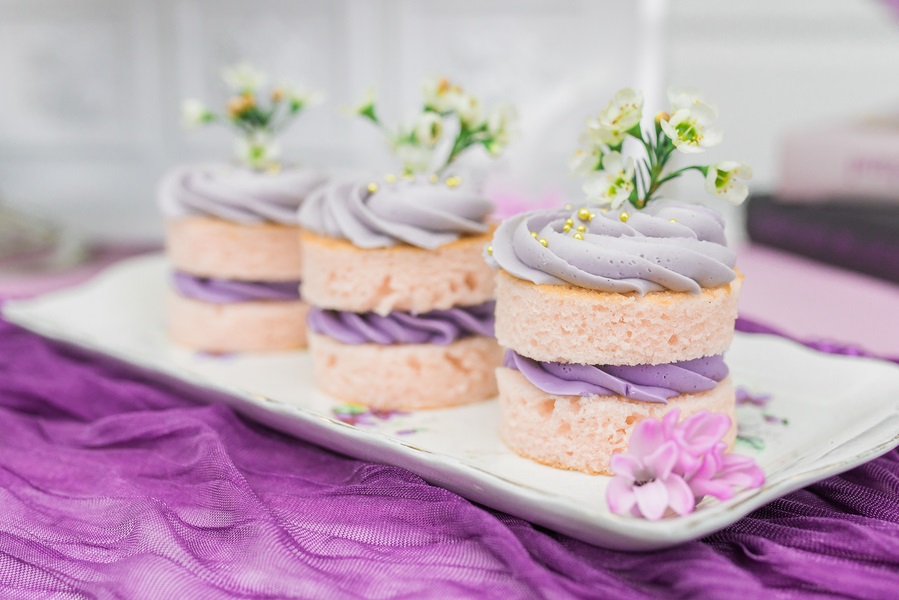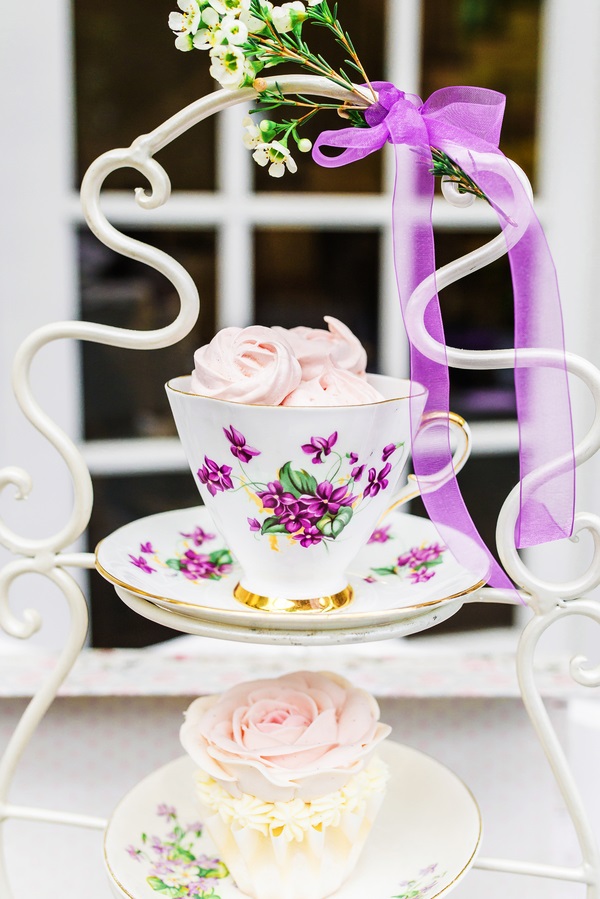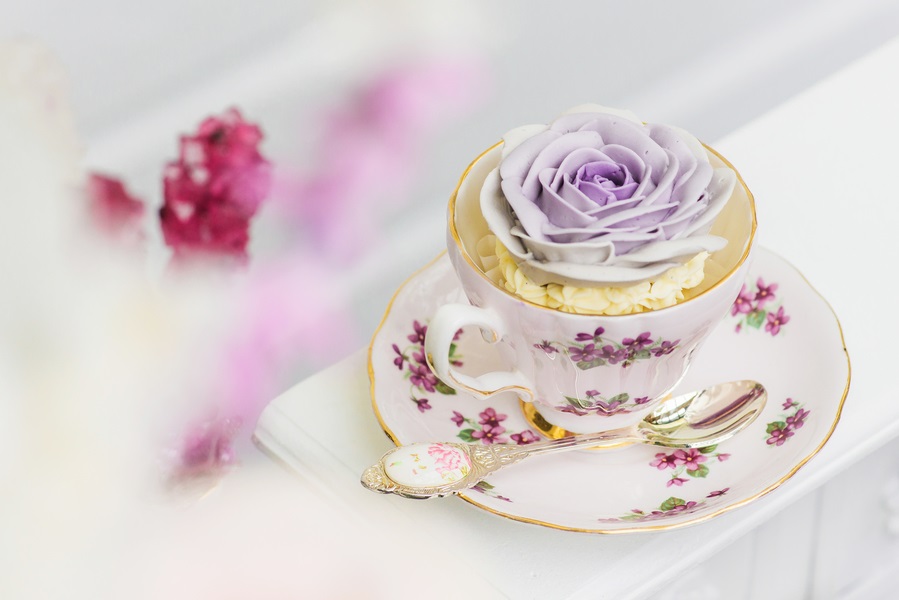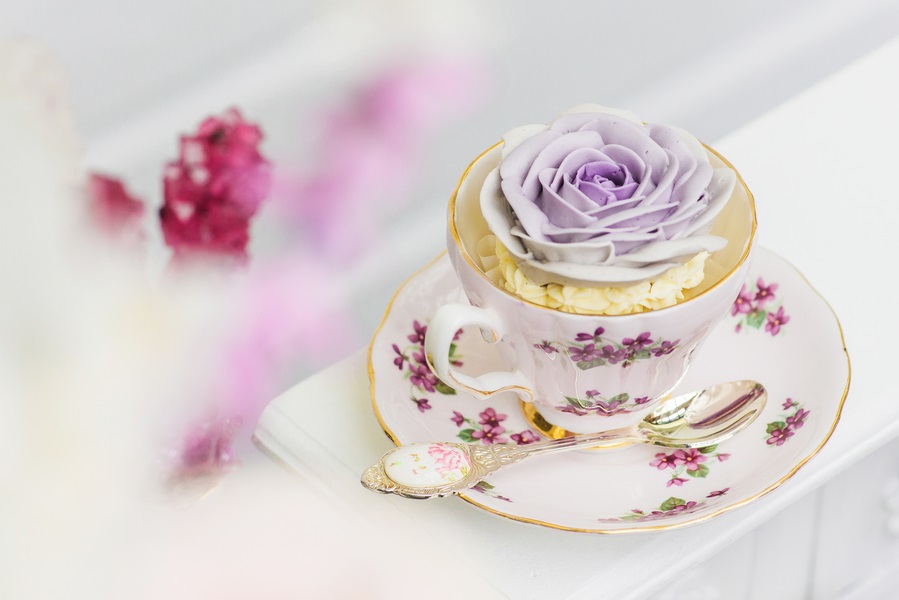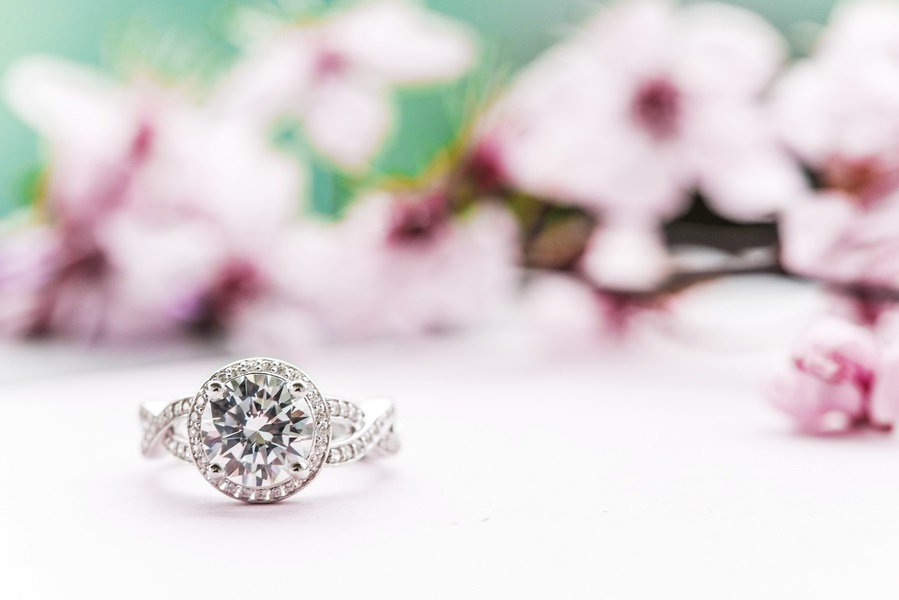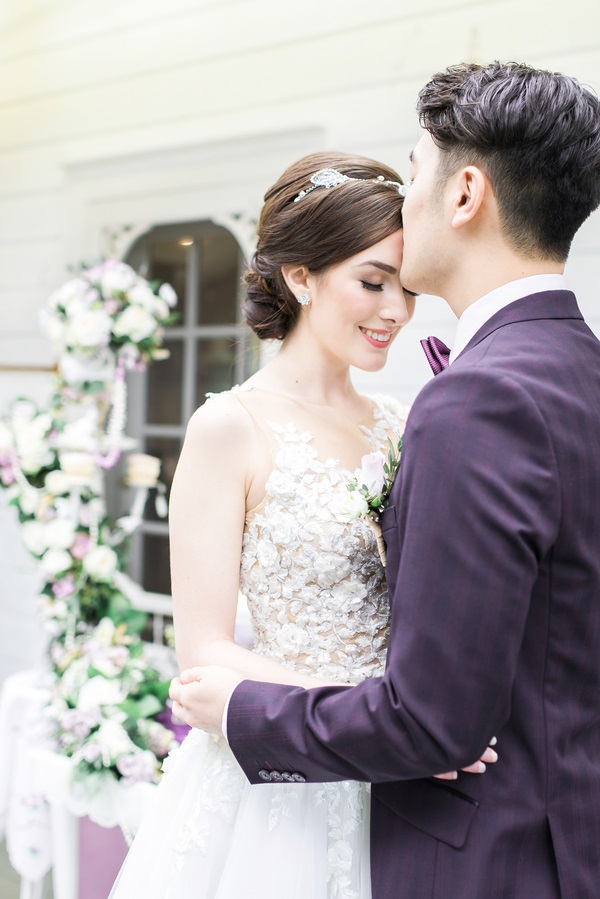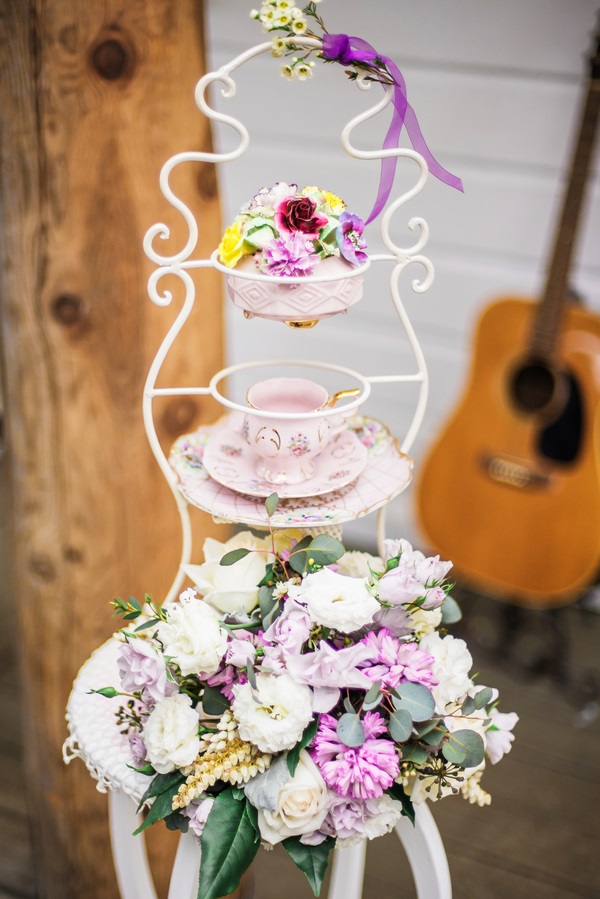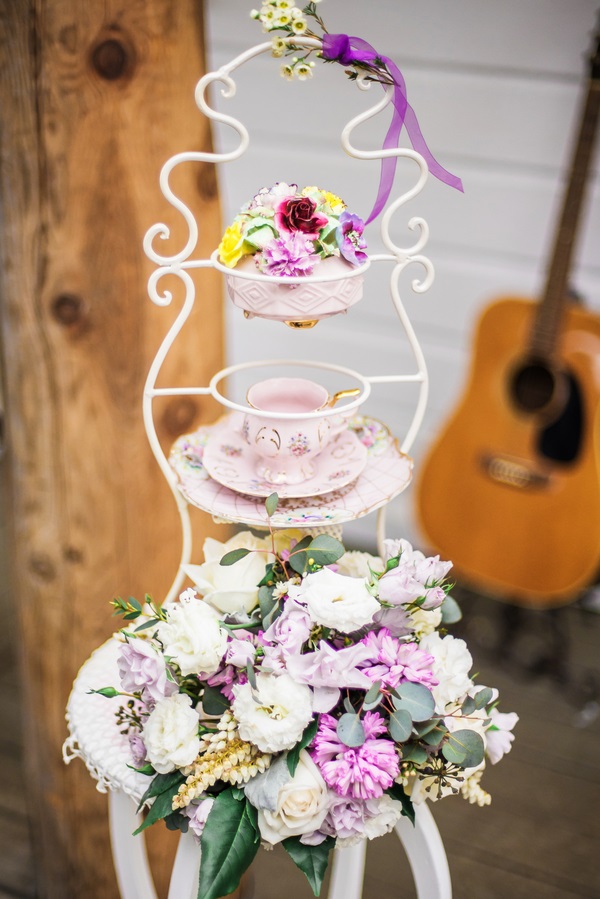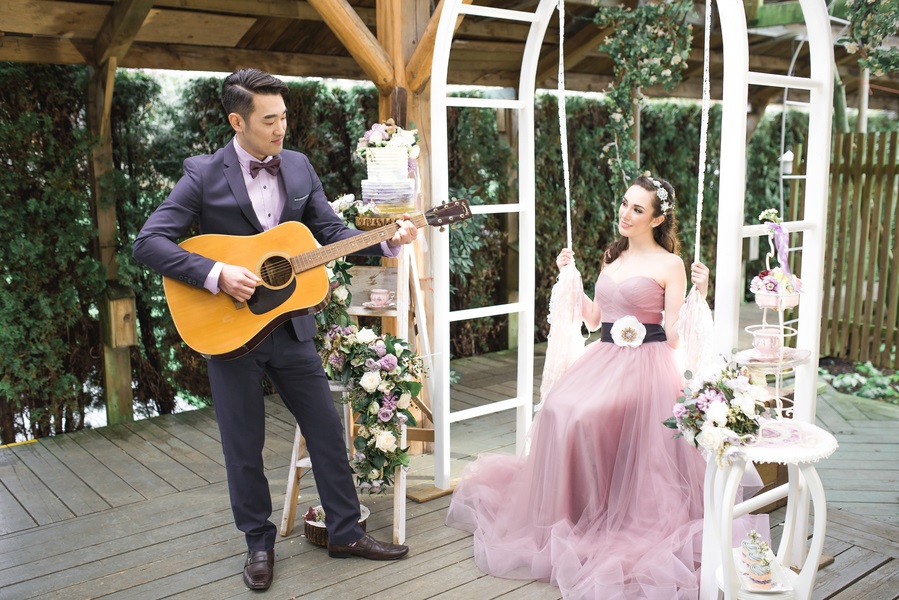 CREDITS:
Photographer:  L'Estelle Photography
Model: Kimberley-Rae ; Daniel Kim ; Kimberly Rae
Jewelry: Wedding Pro Marketing
Specialty Foods: Charlie's Chocolate Factory
Makeup Artist: Faye Smith Makeup & Hair
Invitation Designer: Maurelle Calligraphy
Dress Store: Clara Couture Bridal
Cake Designer: The Cake and the Giraffe
Floral Designer: The Flower Factory
Design and Decor: Vintage Meant For Rent
Reception Venue: Princess and the pea
Submitted via Two Bright Lights