This may come as a shocker, but beaches are good for more than just Mai Tais, sunburns, and getting embarrassingly wrecked by some waves. Turns out, they make incredibly gorgeous settings for romantic vintage beach weddings! Our friends at Veronique Gagnon Photography seem to agree since they sent us this stunning pastel beach side styled wedding that has us starting the week off in the best way.
According to Veronique, "this light and romantic beach styled wedding photo shoot features the beautiful pastel palette of Vancouver Island on a summer night. Vancouver Island is known for it's beautiful west coast beaches and is a perfect wedding destination for nature lovers.  This styled wedding portrait session showcases the beautiful landscape right in Victoria, BC in Canada.  A perfect background for romantic nature inspired photos for those who love the ocean."
This styled shoot is simply spectacular. The ethereal, slightly edgy, and insanely romantic photography mixed with the perfect styling has us reeling. We're getting glimpses of a period novel come to life, and we're nothing if not total fan girls of brooding heroes, lovely ladies, and some passion. It really doesn't get much better than this one, and we think you'll agree.
Pastel Beach Side Styled Wedding on Vancouver Island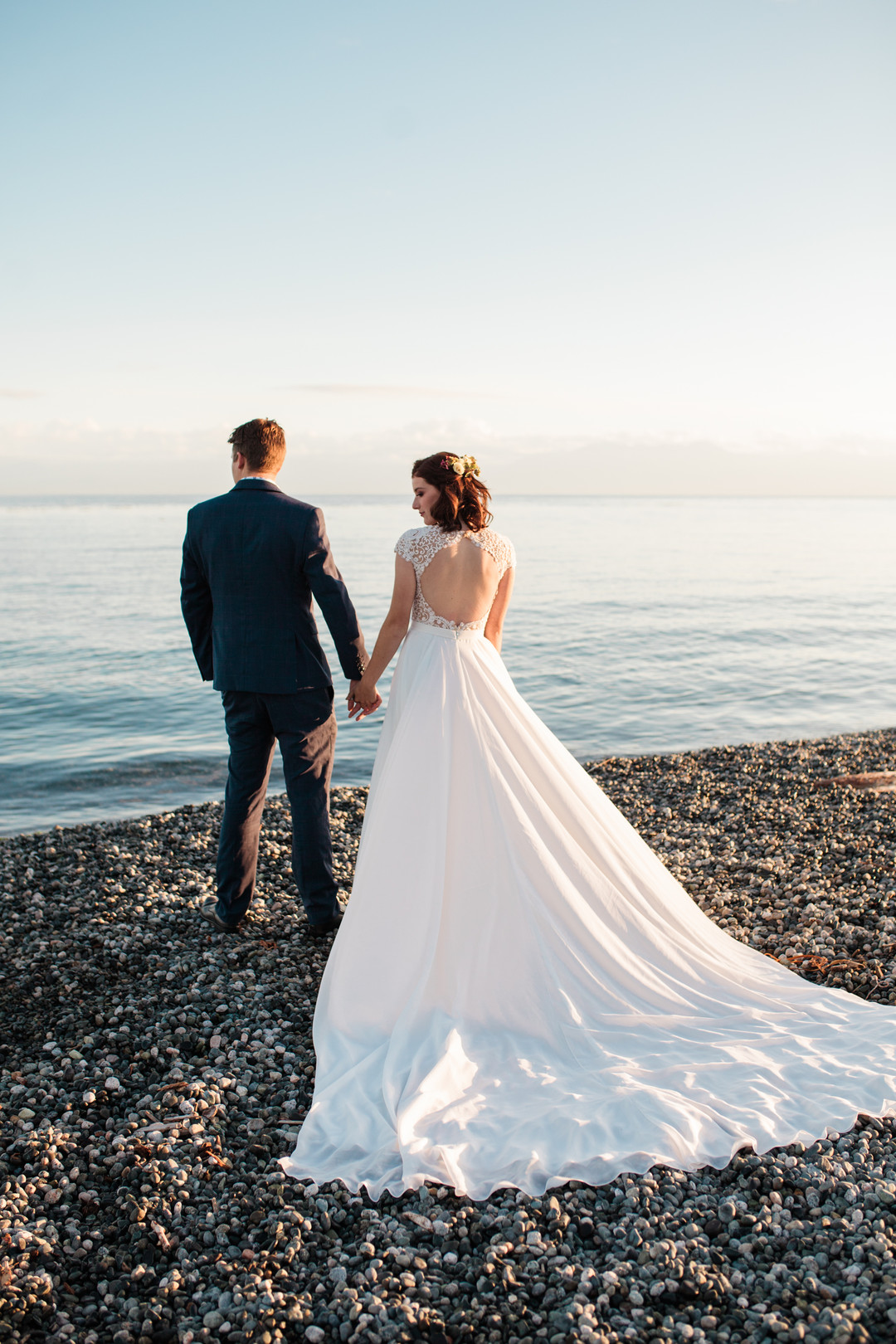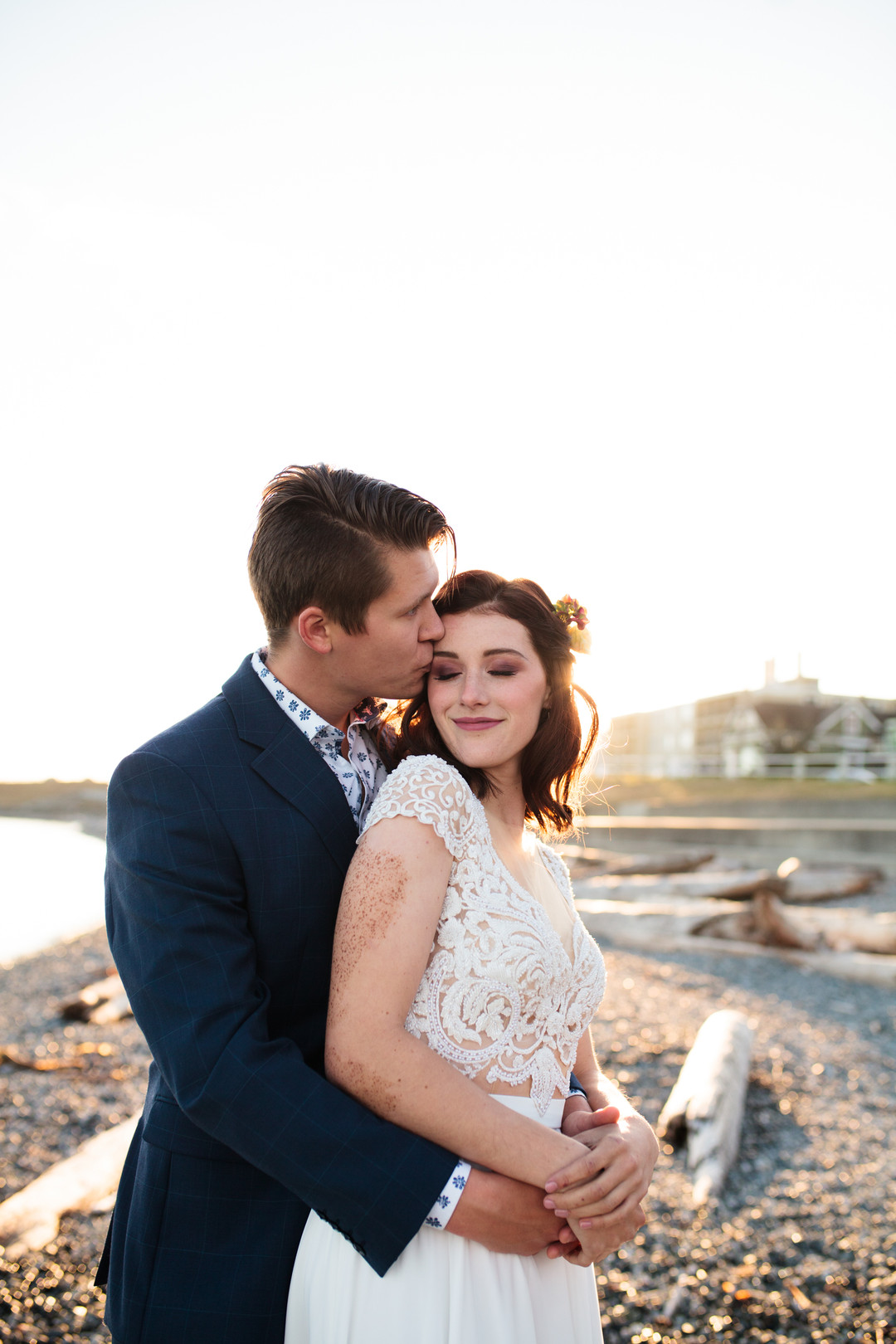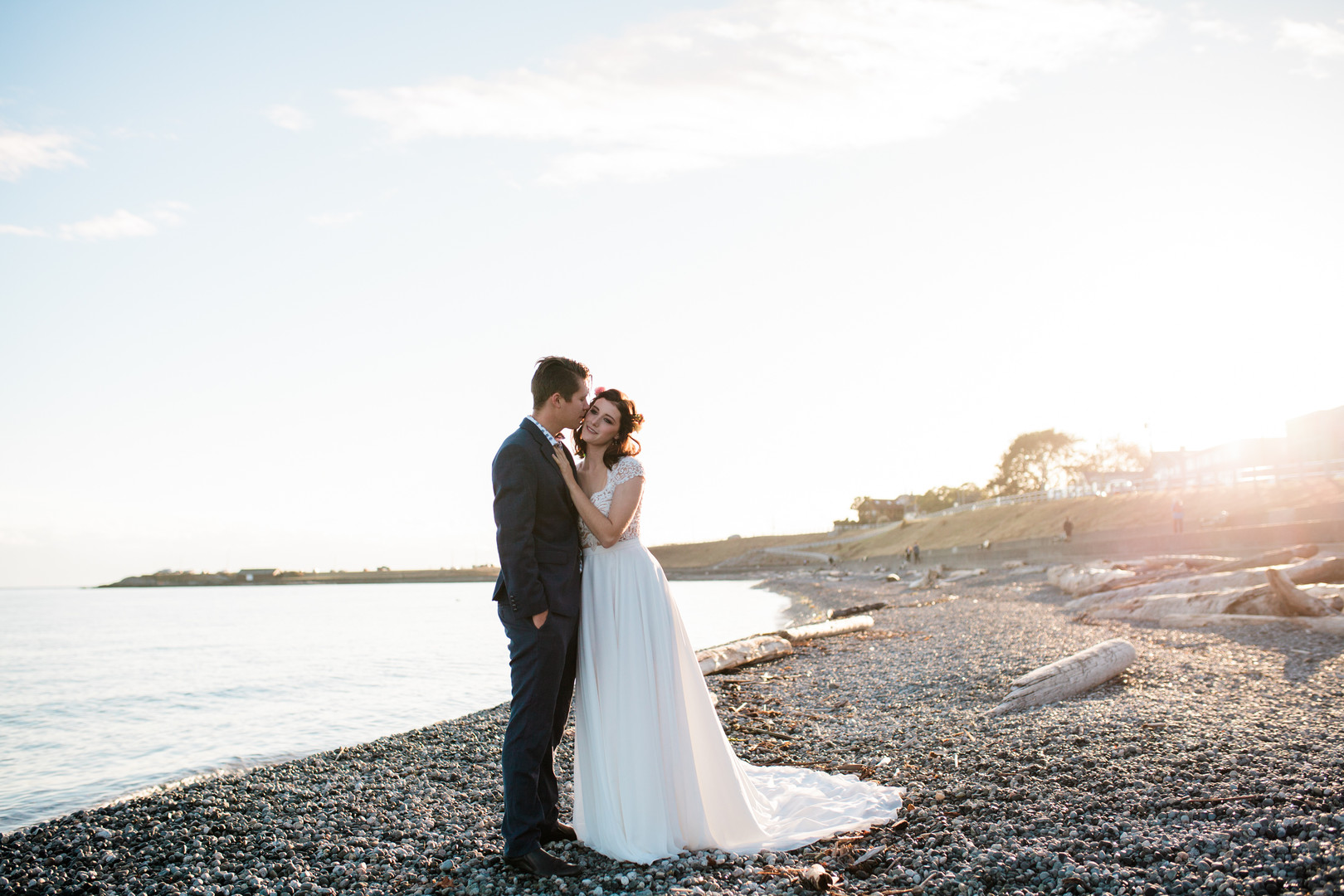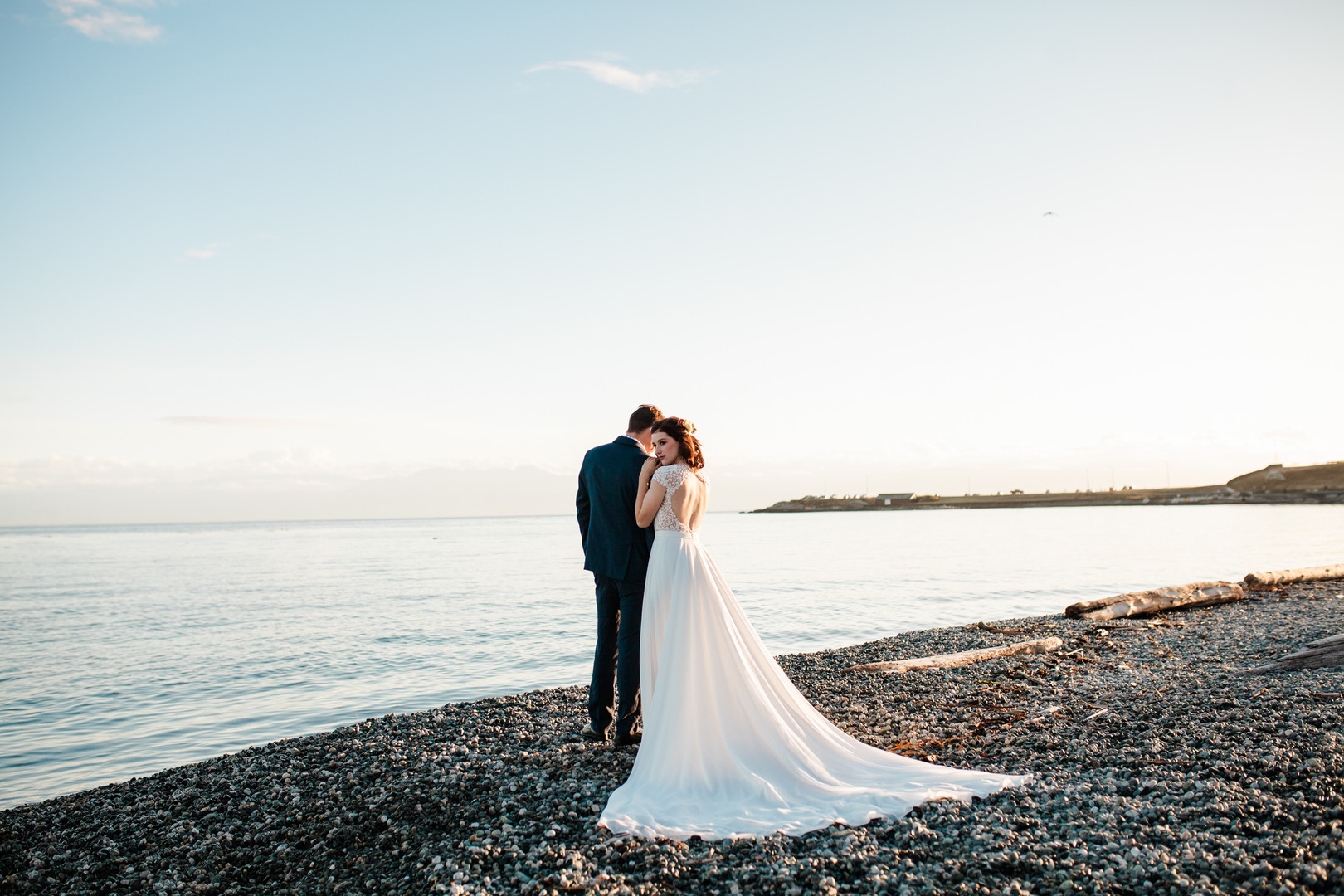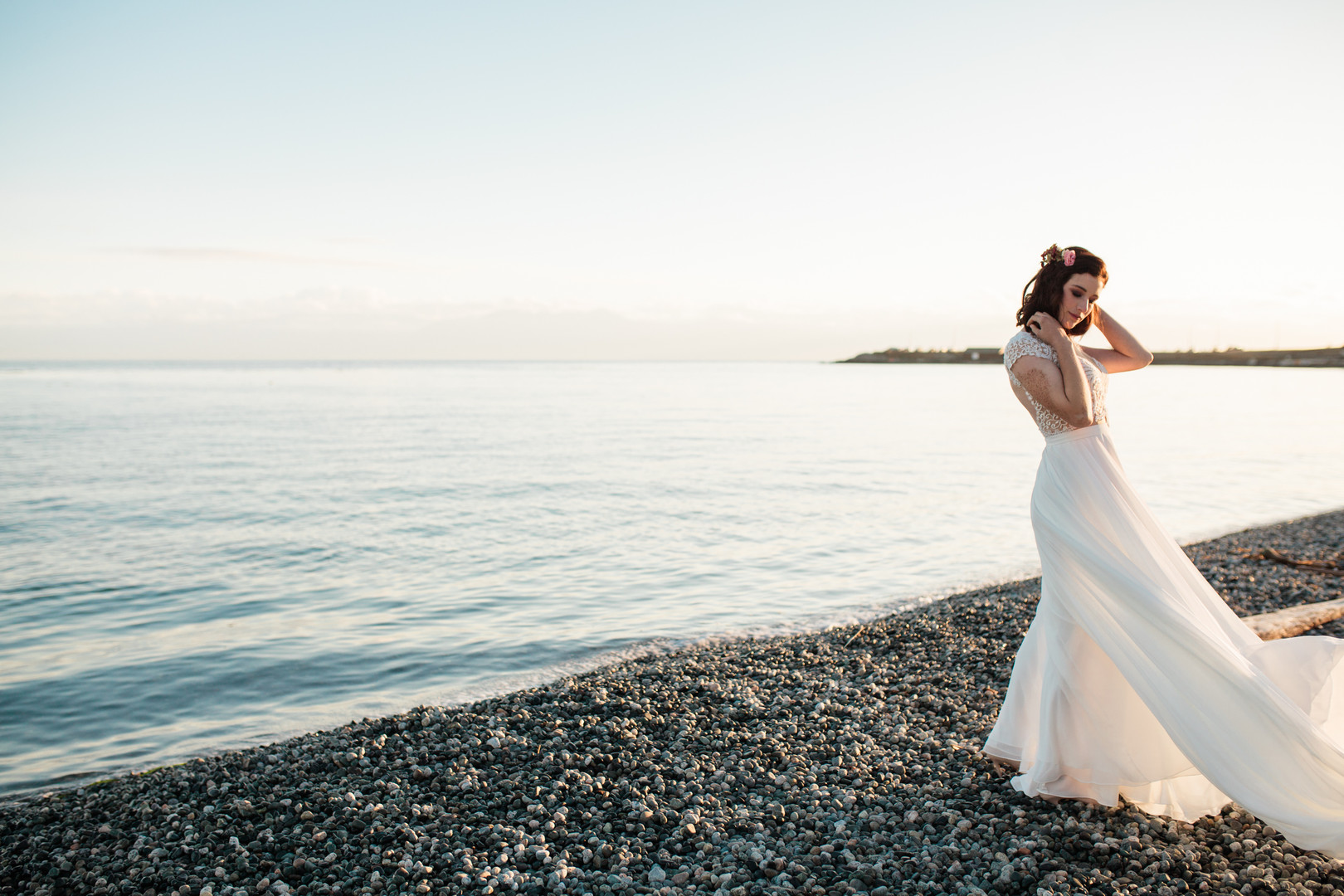 CREDITS
Floral Designer: Poppies Floral Art//Dress Designer: Calla Blanche//Makeup Artist: Erin Bradley Makeup Artist & Stylist//Dress Store: Tres Chic Bridal boutique//Photographer: Veronique Gagnon Photography//
Submitted via Two Bright Lights