Who out there is a fan of a classic romance story? If you're not raising your hand, you can't be friends with us anymore. Just kidding, you totally can. However, we may not have a lot to talk about. We love a good romance saga so much that when we come across certain styled shoots, we like to imagine the history behind them. Perhaps the bride and groom met at one of Gatsby's 1920's extravaganzas or ran away to elope on the Italian countryside. We get excited just at the thought of such tales! So when our friends at Rachel Leintz Photography sent over this Southwest Shakespearean inspired bridal shoot, we got swept up in the world they so masterfully created.
According to Rachel, "the inspiration for our styled shoot started when I first walked into the lobby of the JW Marriot at Camelback Inn. Immediately, I was struck by the saturated colors, the dramatic lighting, and the wonderful architecture. The arched doorways, the potted cacti, everything stated so boldly "this is the Southwest." I fell in love with it. So, I started daydreaming about a beautiful love story that could take place in such a picturesque setting. The original images that first came to mind were of a an elegant, young, aristocratic woman. I saw a dark beauty, in a flamenco-inspired, textured white gown. I pictured her being the daughter of a Spanish Don in the 1800's, being betrothed to a wealthy rancher's son from Montana. In my story, the two young lovers were originally dead-set against the arranged marriage, but then are awe-struck by love at first sight. I named the shoot "Star Crossed" to evoke a feeling of Shakespearean love and drama."
Now this is a story that we would snatch up in a heartbeat. We love how this talented team were able to incorporate a saturated color palette, abundant florals, and unique details that all combined to bring their Southwest vision to life. This shoot feels completely on-trend and yet perfectly nods to a different era. This wedding is not to be missed!
Southwest Shakespearean Inspired Bridal Shoot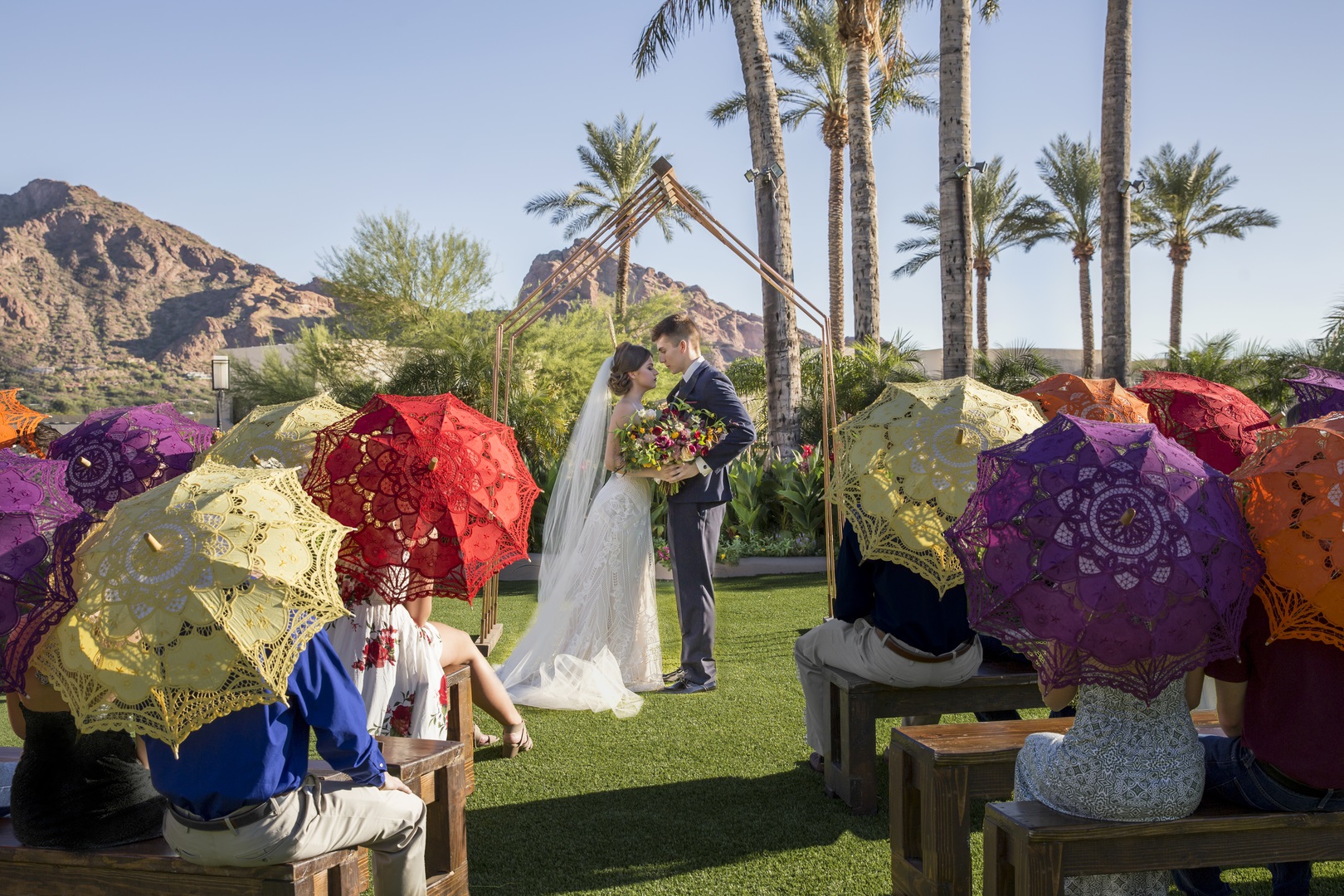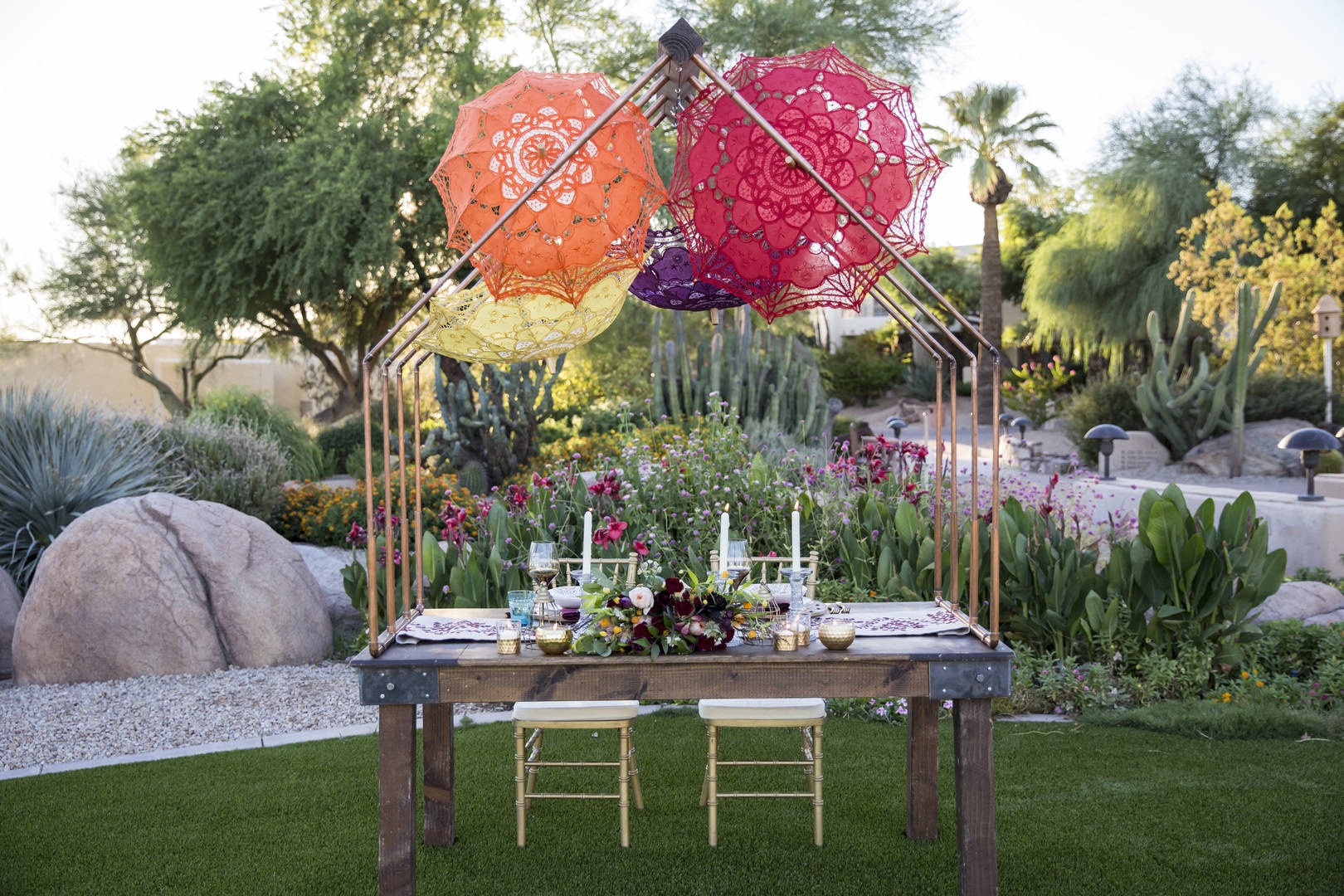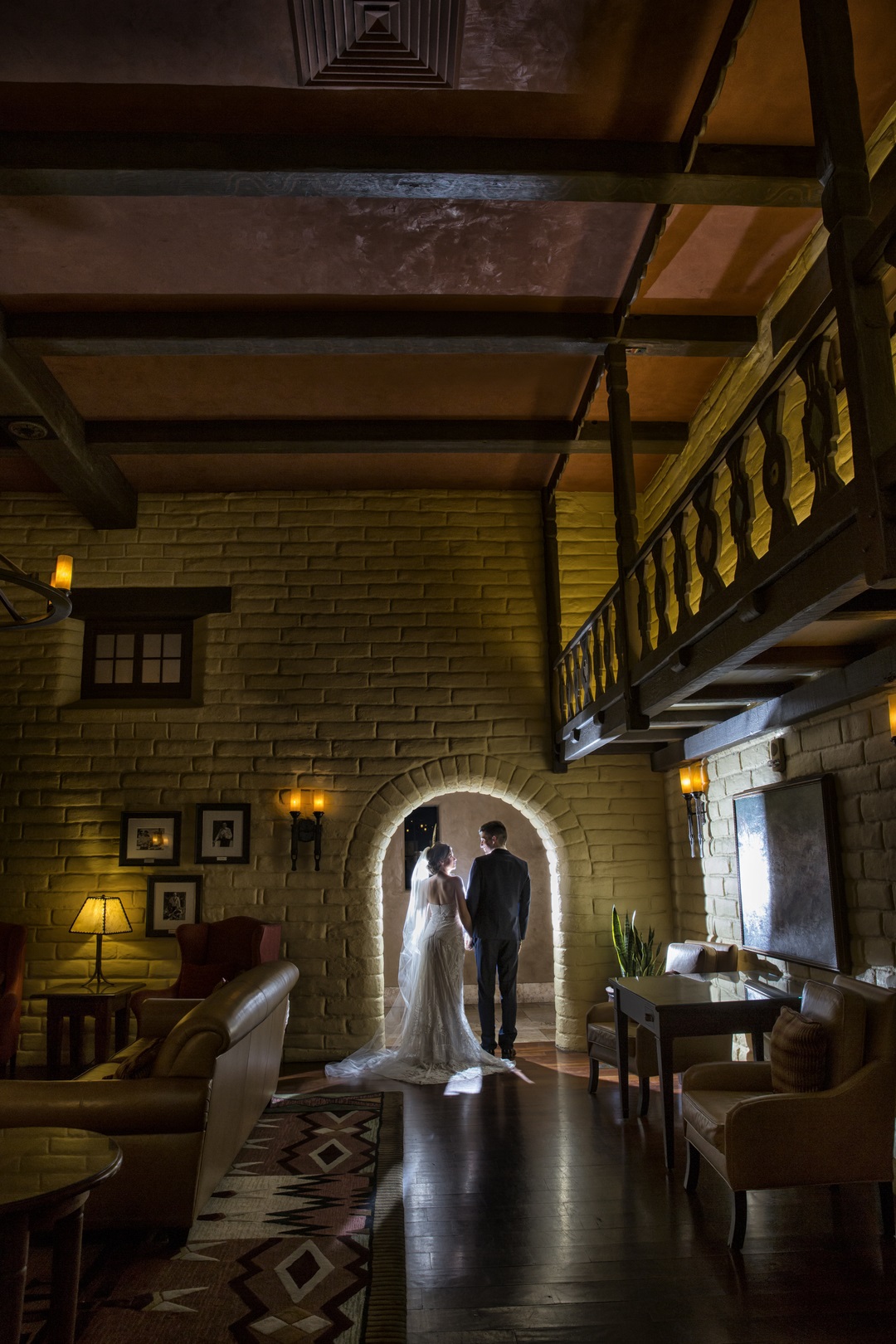 CREDITS
Jewelry: Sundance Catalog//Invitation Designer: Courtney Larsen//Equipment Rentals: Top Notch Rentals//Cake Designer: Sue Jacobs Cakes//Tuxedo and Mens Attire: Celebrity Tux and Tails//Floral Designer: The Wildflower Az//Dress Designer: Rue De Seine//Dress Store: Lovely Bridal Shop in Phoenix//Hair Stylist: Nearly Famous Salon//Makeup Artist: Make Up By Whitney//Event Planner:KDP Events//Reception Venue: JW Marriott Camelback Inn//Photographer: Rachel Leintz Photography
Submitted via Two Bright Lights