One thing that us gals can't resist is a royal wedding. When Prince William and Kate Middleton got married, we may or may not have woken up in the middle of the night to watch live. When Prince Harry and Meghan Markle announced their engagement, we definitely didn't start looking at our calendars to make sure we wouldn't miss their nuptials. And please ignore our last Google search for the current most eligible princes. As little girls we dream of having that royal moment, and frankly, we don't think you should ever stop! That's why we got to hand it to today's couple, Austin + Stephany, who had their version of a royal wedding. A quirky royal wedding, mind you, in Grand Rapids, MI.
Now what makes a wedding a royal wedding if you're not in fact royal? To be honest, we don't really know. But if the bride wears a tiara and vintage inspired dress while the groom is in a three-piece suit, we kind of think that counts. Stephany looks like an actual princess in her gown from A Perfect Fit. We are such suckers for any dress that has the classic ivory buttons down the back, and boy, does this dress deliver. However, the standout piece of her ensemble is hands down the tiara. "They" say it's hard to pull off a tiara (cue eyes rolling), but she does, ladies and gents, she does. Can we also talk about her hair!? It honestly looks like Belle's from Beauty and the Beast, and our inner child is raging with jealousy. Krystle Waivio, think you can help some sistahs out?
Even though Austin isn't in "traditional" prince garb, we are honestly preferring this look. I mean, a maroon suit!? Yeah, that's pretty hard to beat. We are also L-O-V-I-N-G that his groomsmen are in different colored suits that match the groom's tan vest. That's such a clever way to build a cohesive wedding party but remain unique at the same time. Stephany's bridesmaids also look fabulous in their moss green dresses. They coordinate the greenery in the bouquets perfectly.
The ceremony was held at the Cathedral of St. Andrew and the reception was held at Downtown Market Grand Rapids. We're getting a "greenhouse" vibe from this venue. However, the gorgeous decor and scrumptious looking desserts add those delicate touches to take it to another level.
Once again, Giving Tree Photography produces truly spectacular work. This wedding comes alive through these images, and we're seriously drooling over how gorgeous they are. If you're in need of a photographer for your own royal wedding, we highly recommend going with Giving Tree. I mean just look at these photos and see for yourself!
Quirky Royal Wedding in Grand Rapids, MI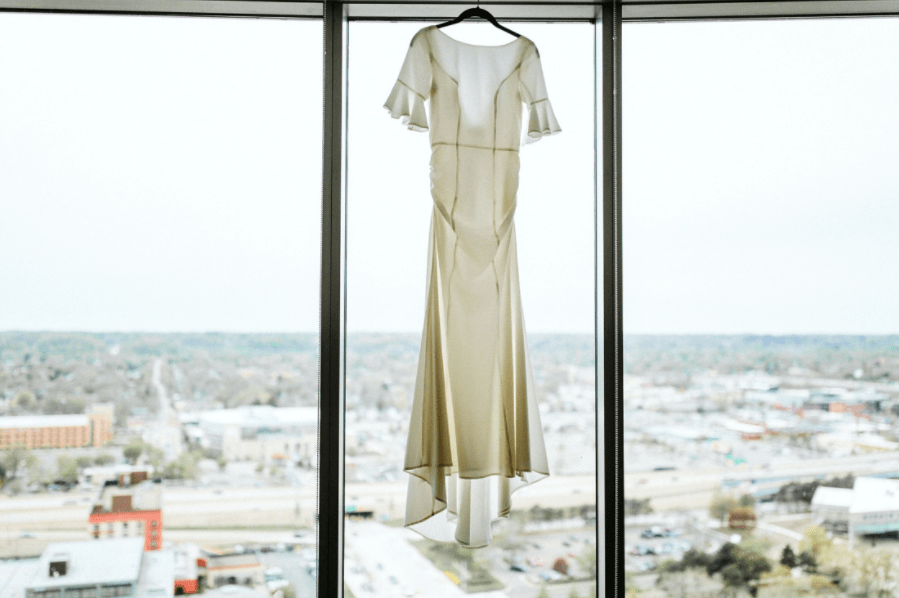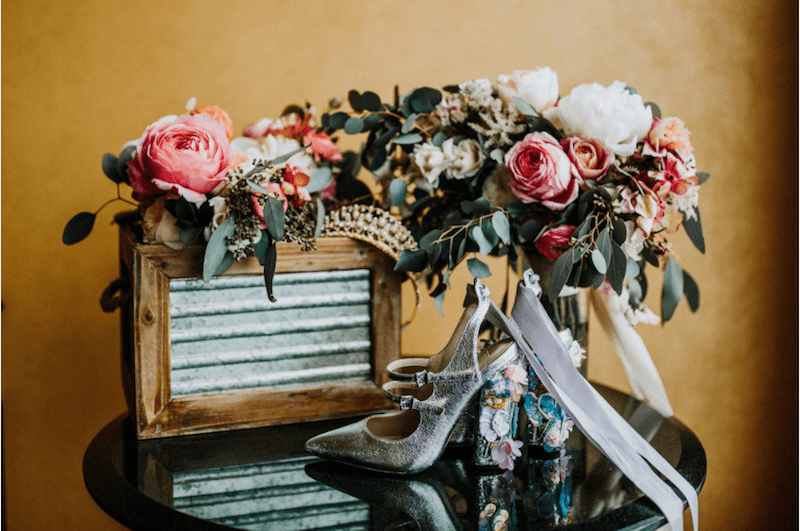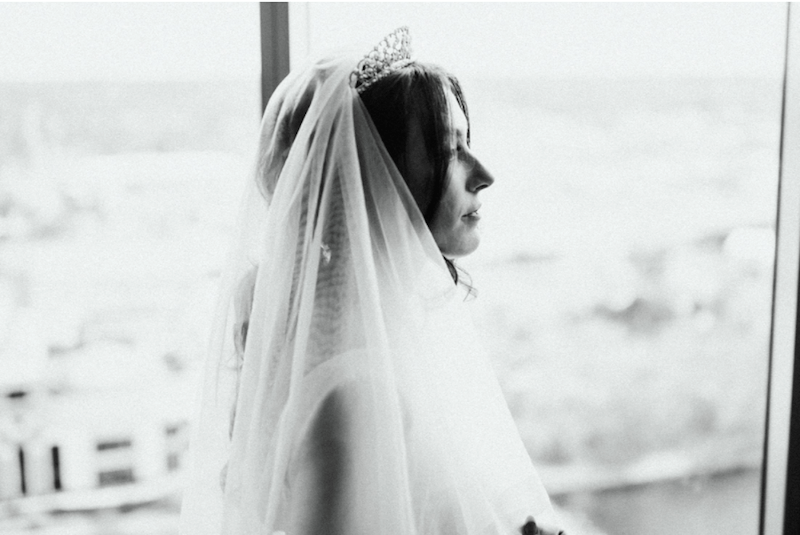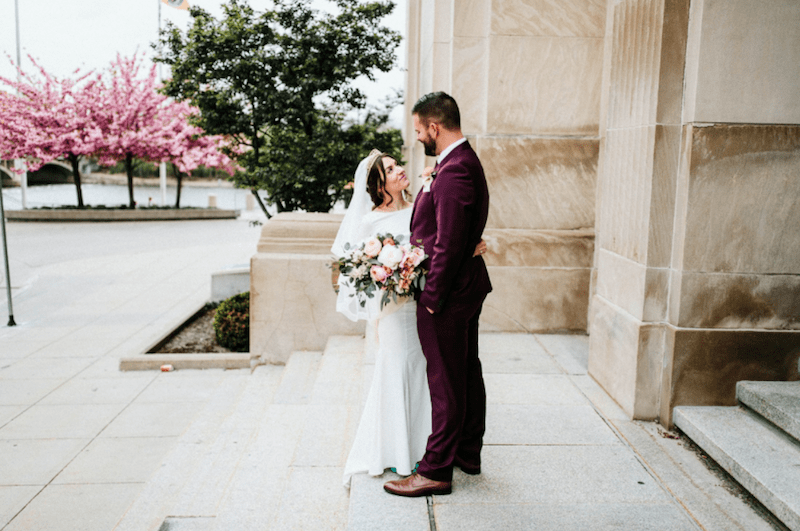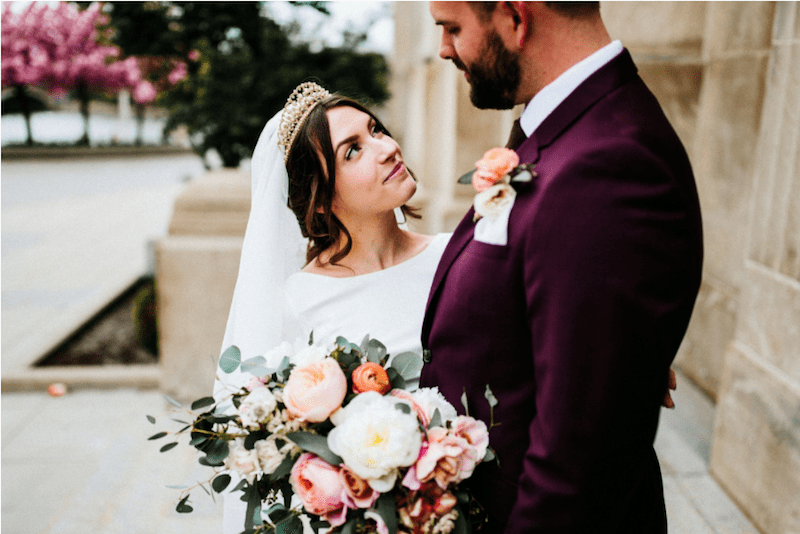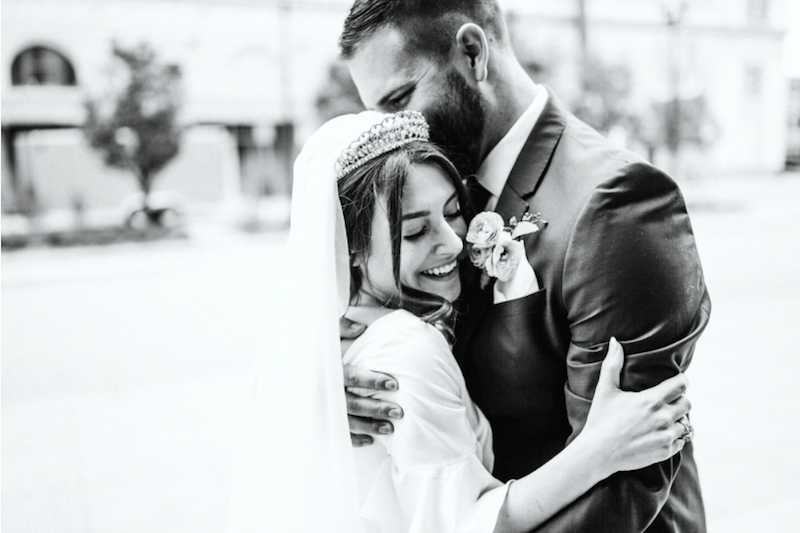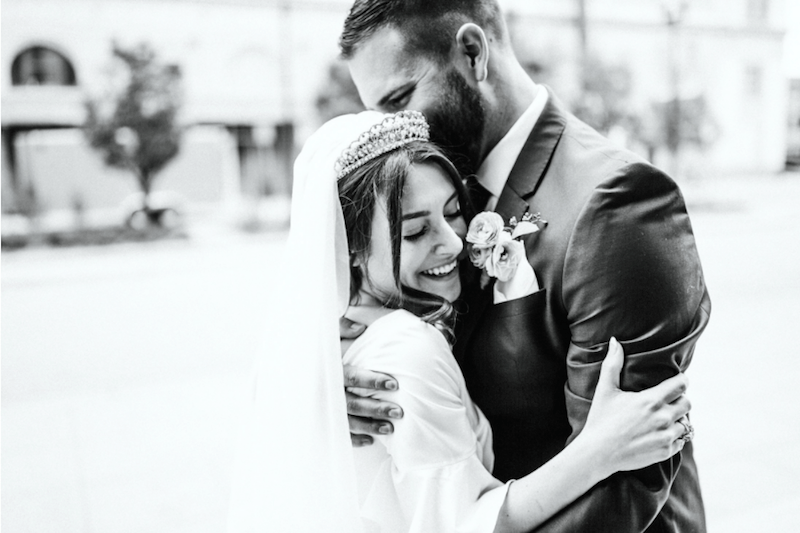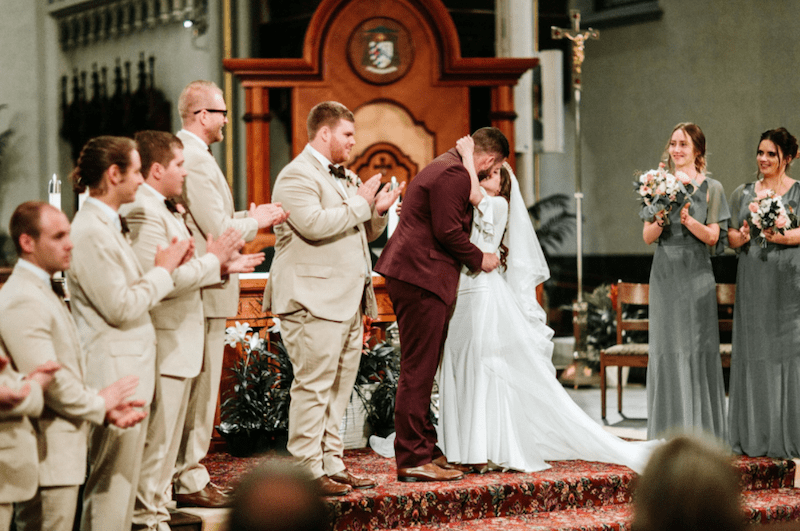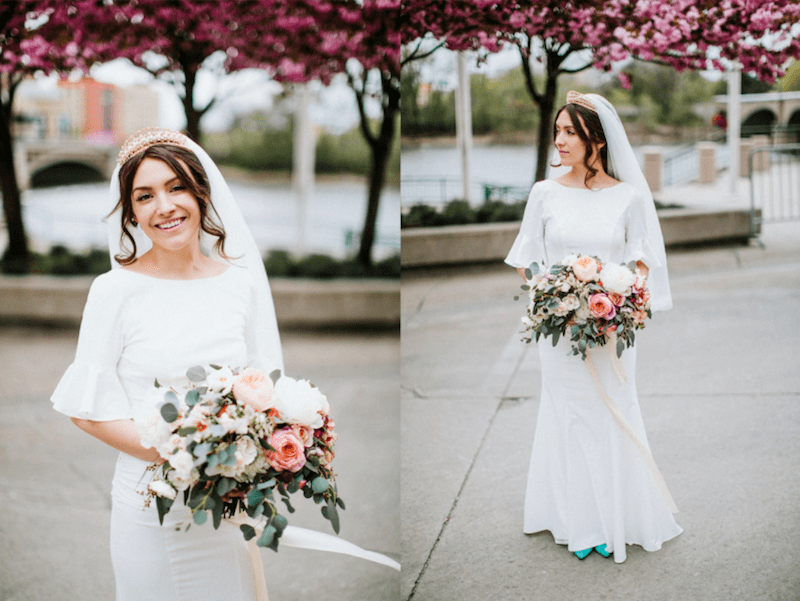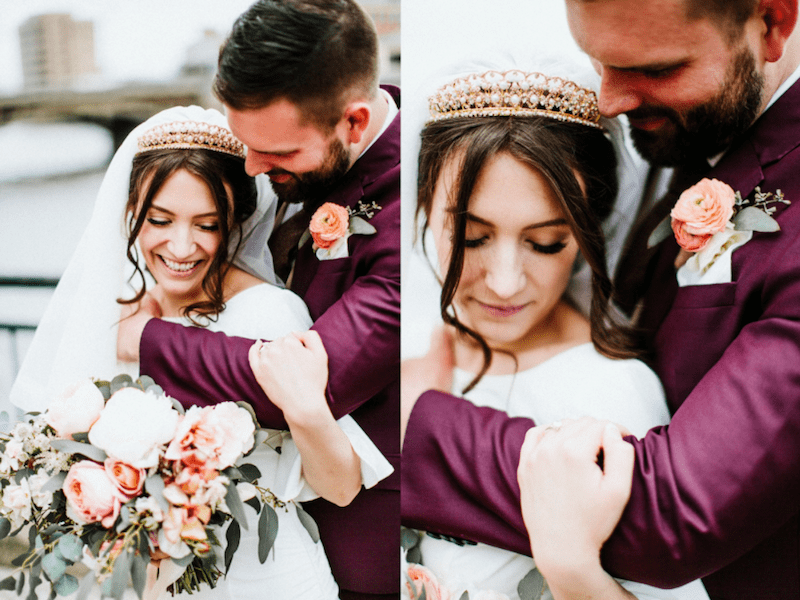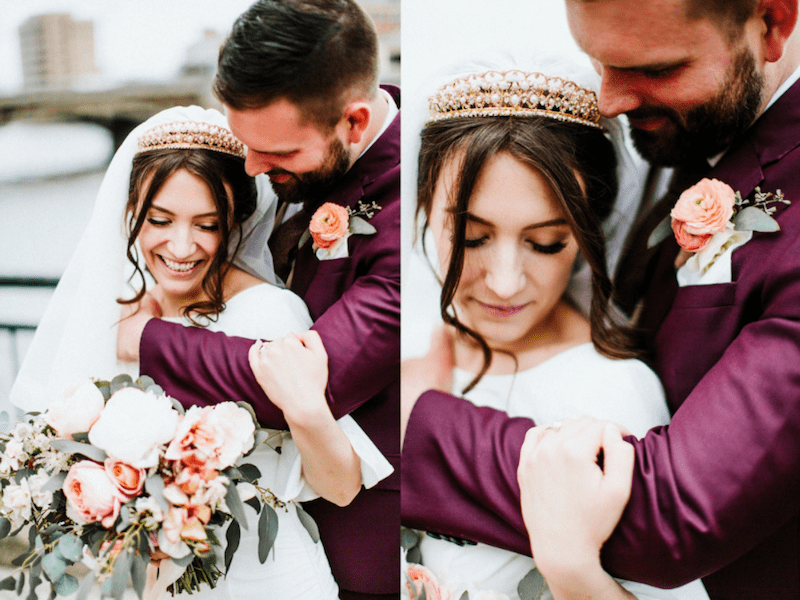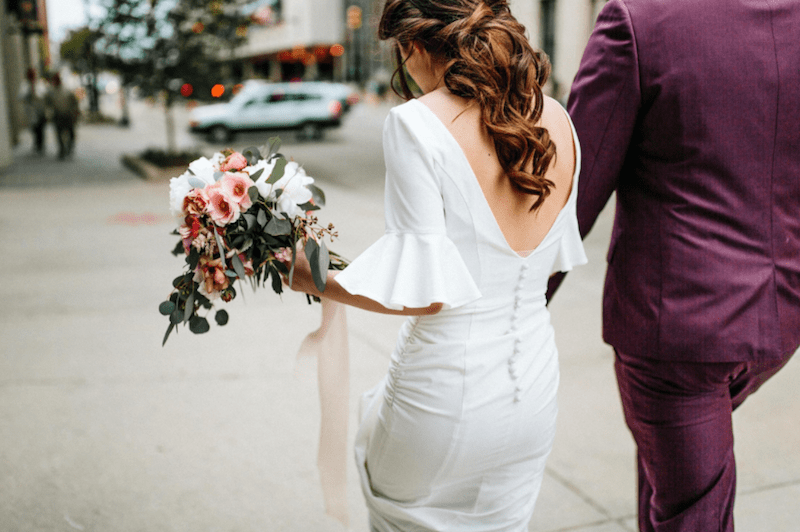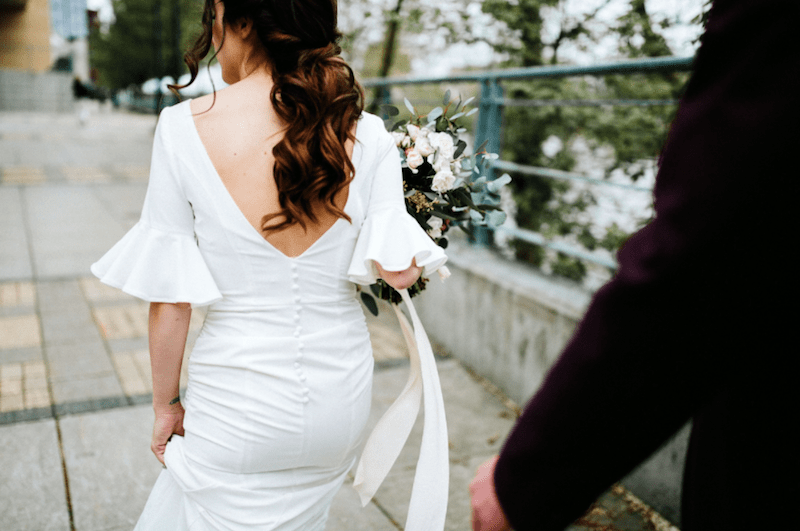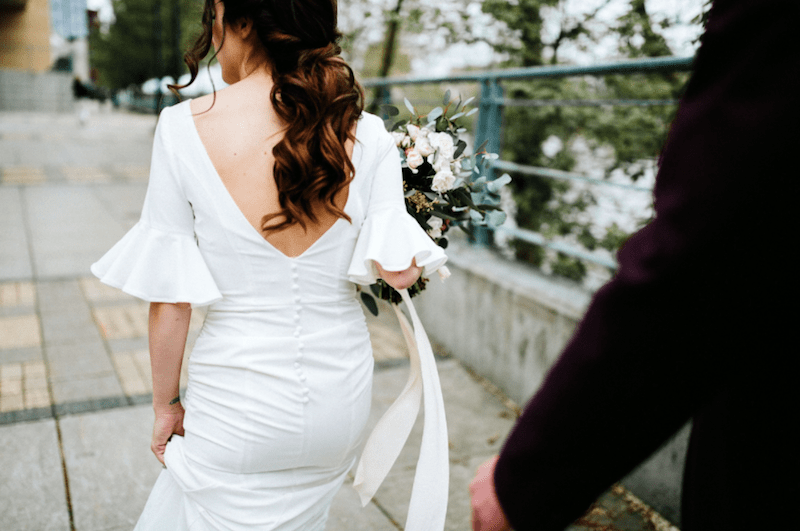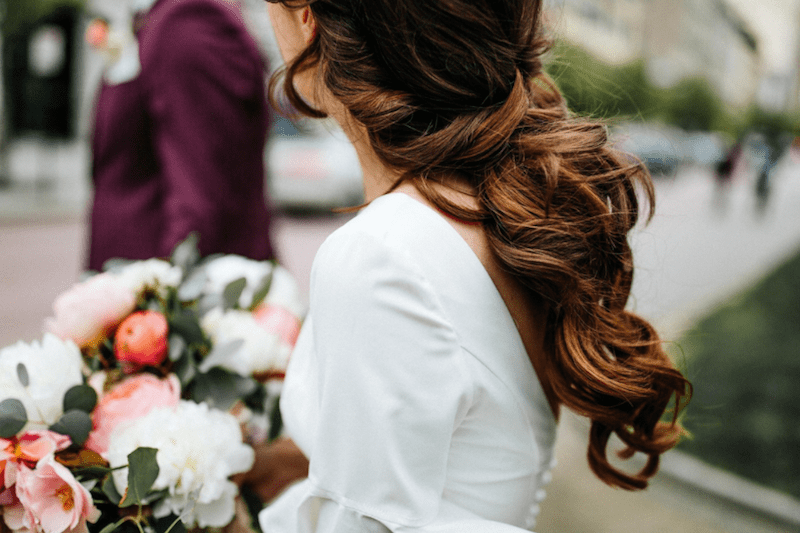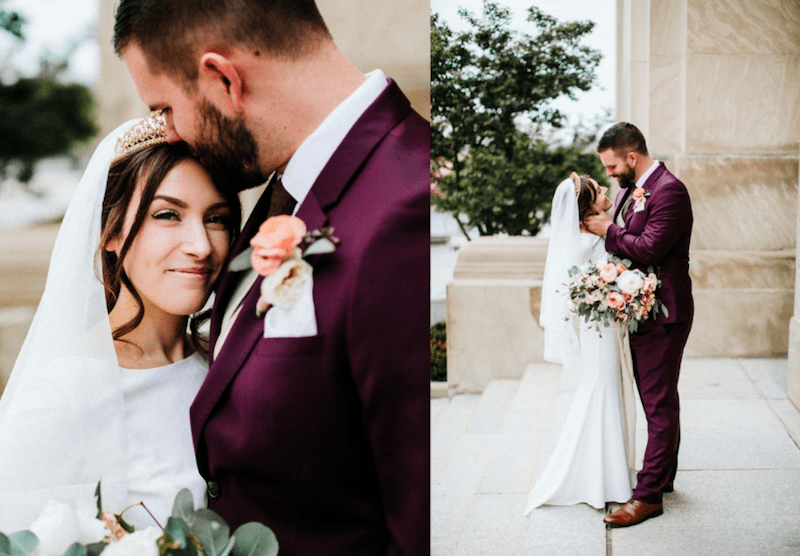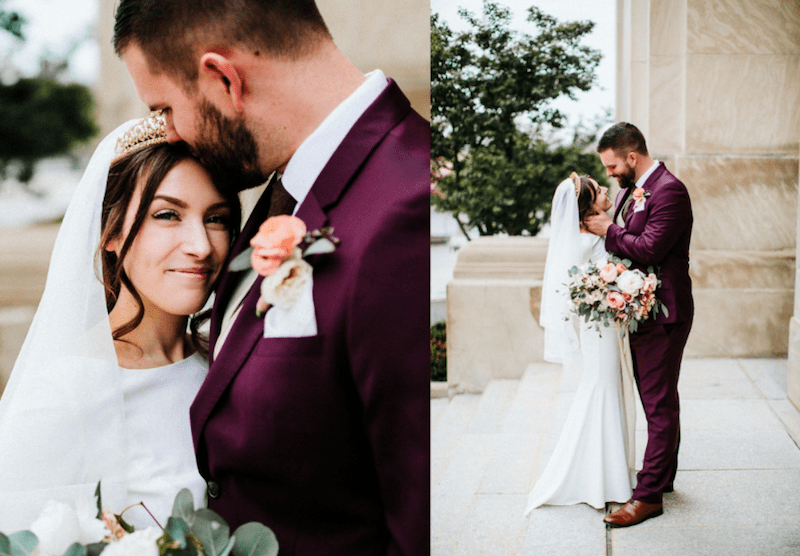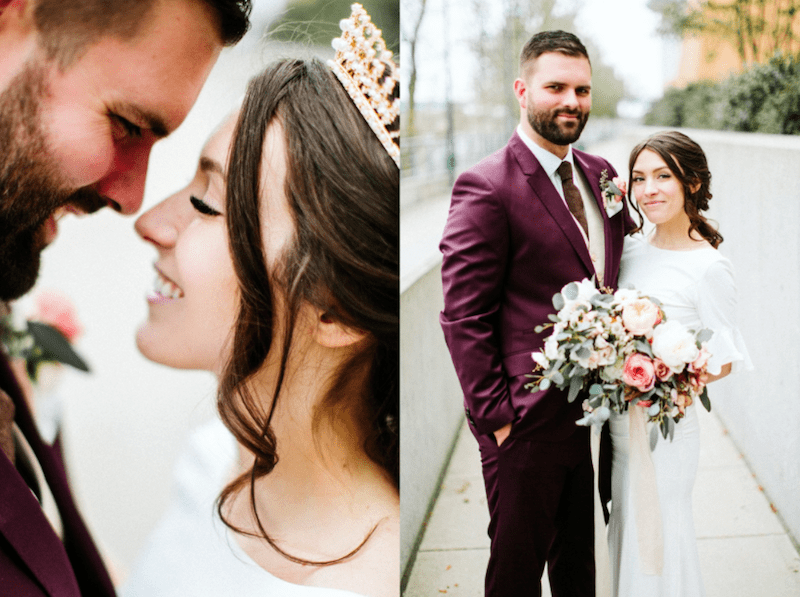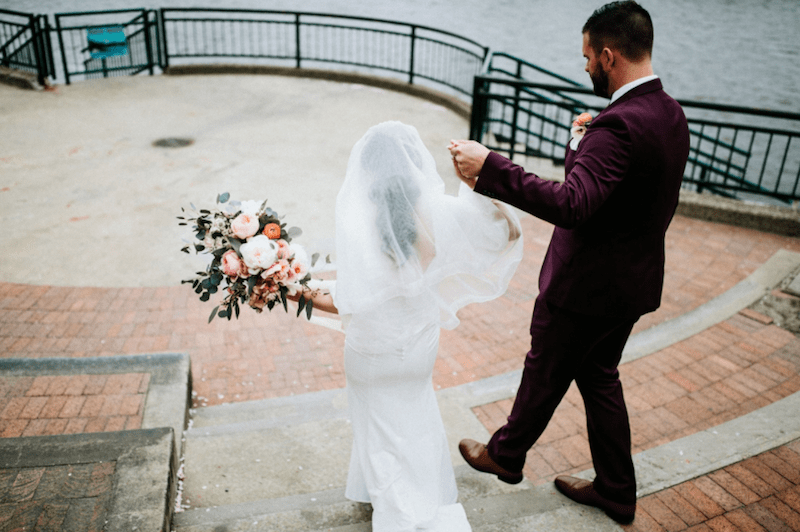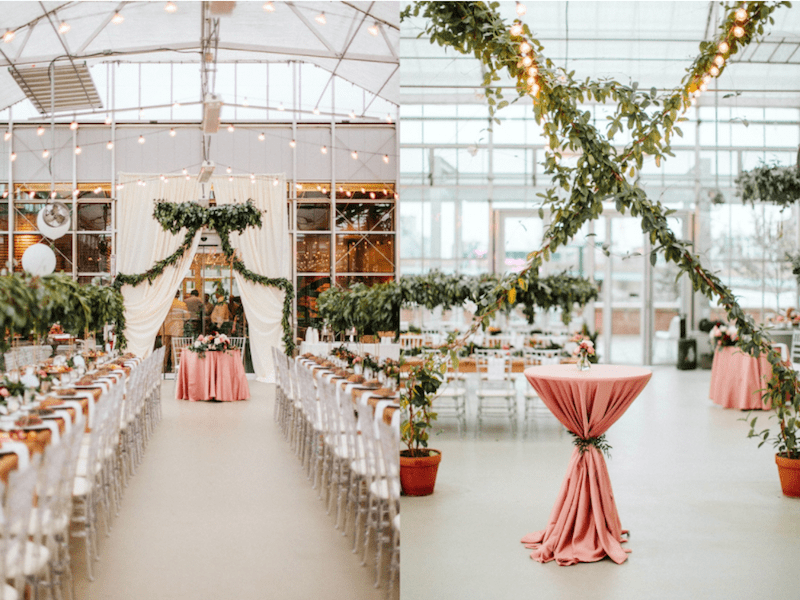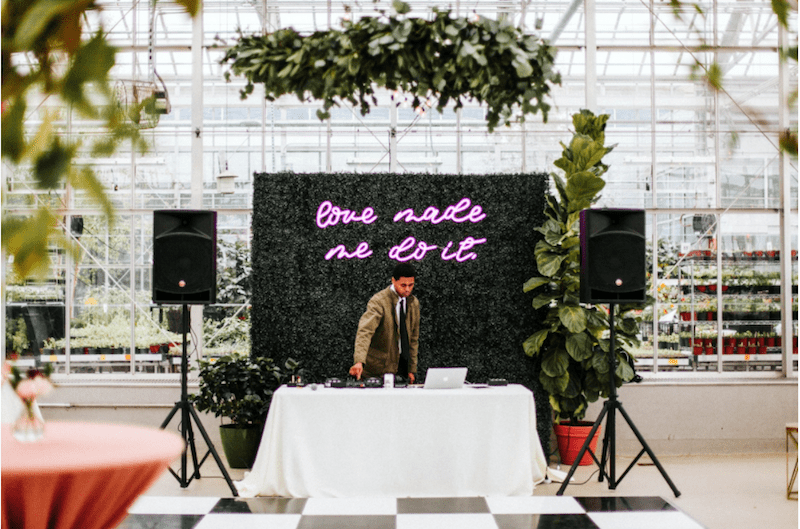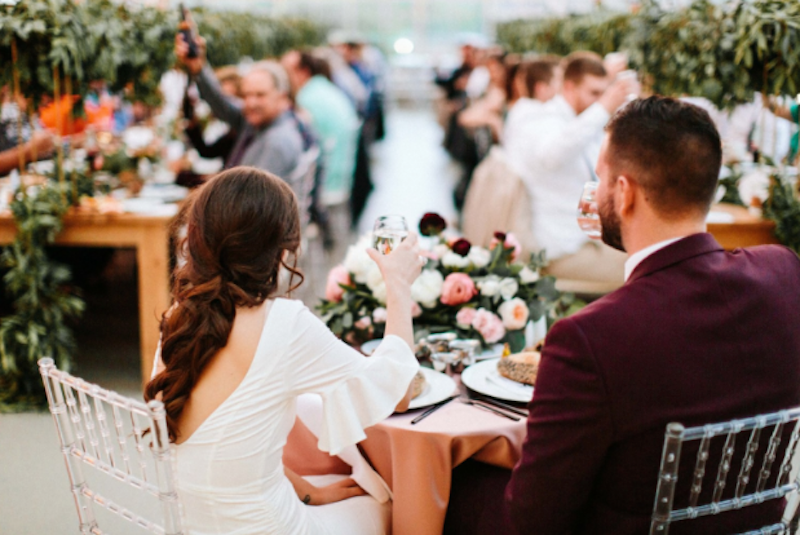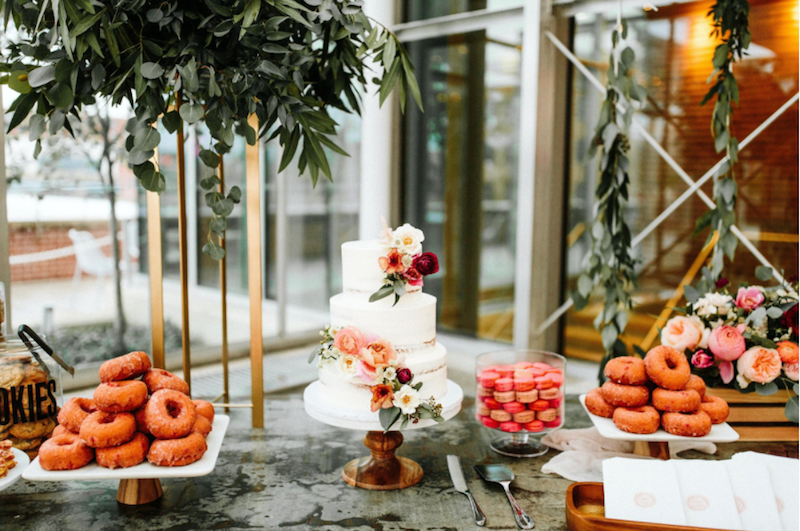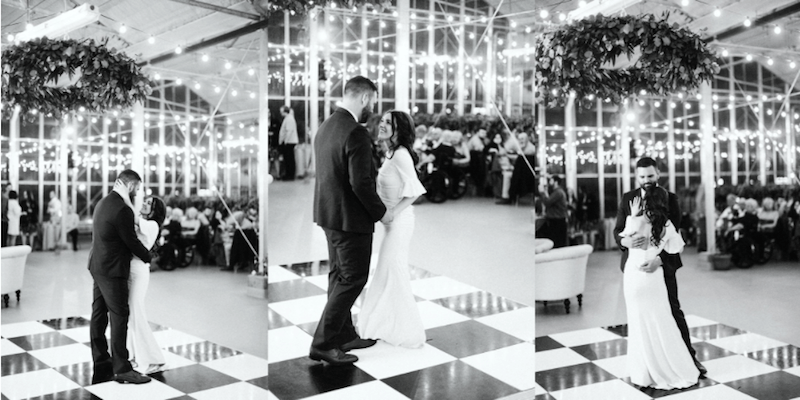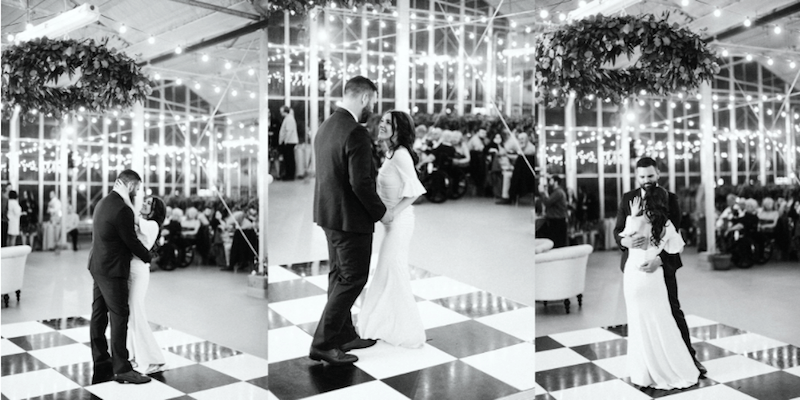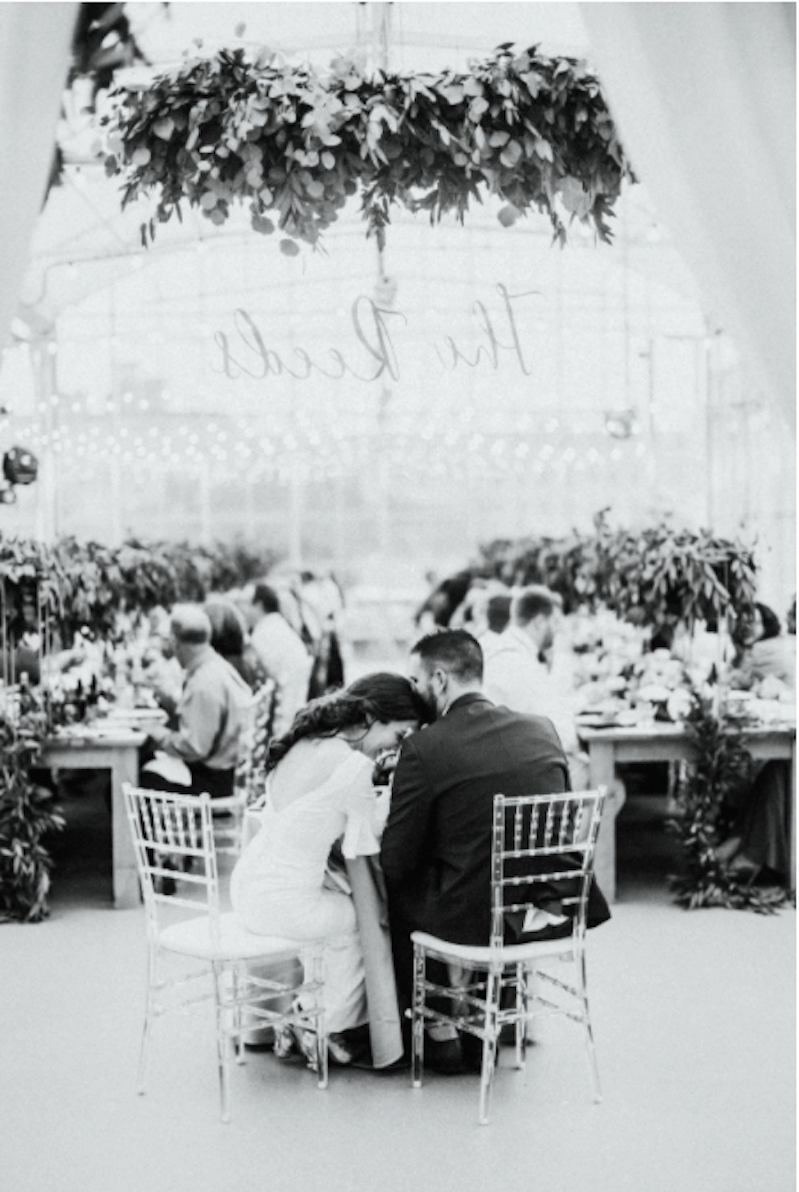 CREDITS:
Photographer: Giving Tree Photography
Event Design & Florals: Kenley Event Design
Farm Tables: Lockwood Tables
Dress: A Perfect Fit
Hair: Krystle Waivio 
Rentals: Event Source, Events by iCandy
Cake: The Cakabakery
Desserts: Le Bon Macaron, Marge's Donut Den, Field & Fire
Catering: Vault Catering
Laser Cut Signage: Proper Letter
Reception Venue: Downtown Market Grand Rapids
Ceremony Venue: Cathedral of St. Andrew
Suits: Black Tux