There's something so satisfying about a clean and crisp formal wedding. We're not sure if it's the grand historic venues, fabulous wedding gowns, ornate decor, or vintage touches, but something makes these events of grandeur among the top of our favorites list. Our friends at Kirkbrides Wedding Planning & Design sent over this romantic floral-filled wedding at city hall in Ohio, and it's checking off all of our formal wedding boxes.
According to Kirkbrides, "Kelsey loves flowers and everything romantic. The setting of City Hall was reminiscent of the royal wedding and no detail left untouched.  From those cool floral tones, to the sushi written out in LOVE and the regal tablescape. The family even used the beautiful table from their home and it lended a unique touch.  From the gorgeous long tables adorned with flower garland to the bride's change of dress for late night, this wedding sparkles with glamour. You would have never guessed that due to an upset in plans, Kelsey bought this dress one week before the wedding and got it altered perfectly in time for her big day."  
All we can say is that we wish every town had a city hall as pretty as this one. It sets the perfect backdrop for such a formal affair. We are loving the antique gold accents, trumpet ball gown, abundant florals, and black attire for the bridal party. This wedding screams vintage formal wonderland, and we wish we could attend one of these every weekend.
Romantic Floral-Filled Wedding at City Hall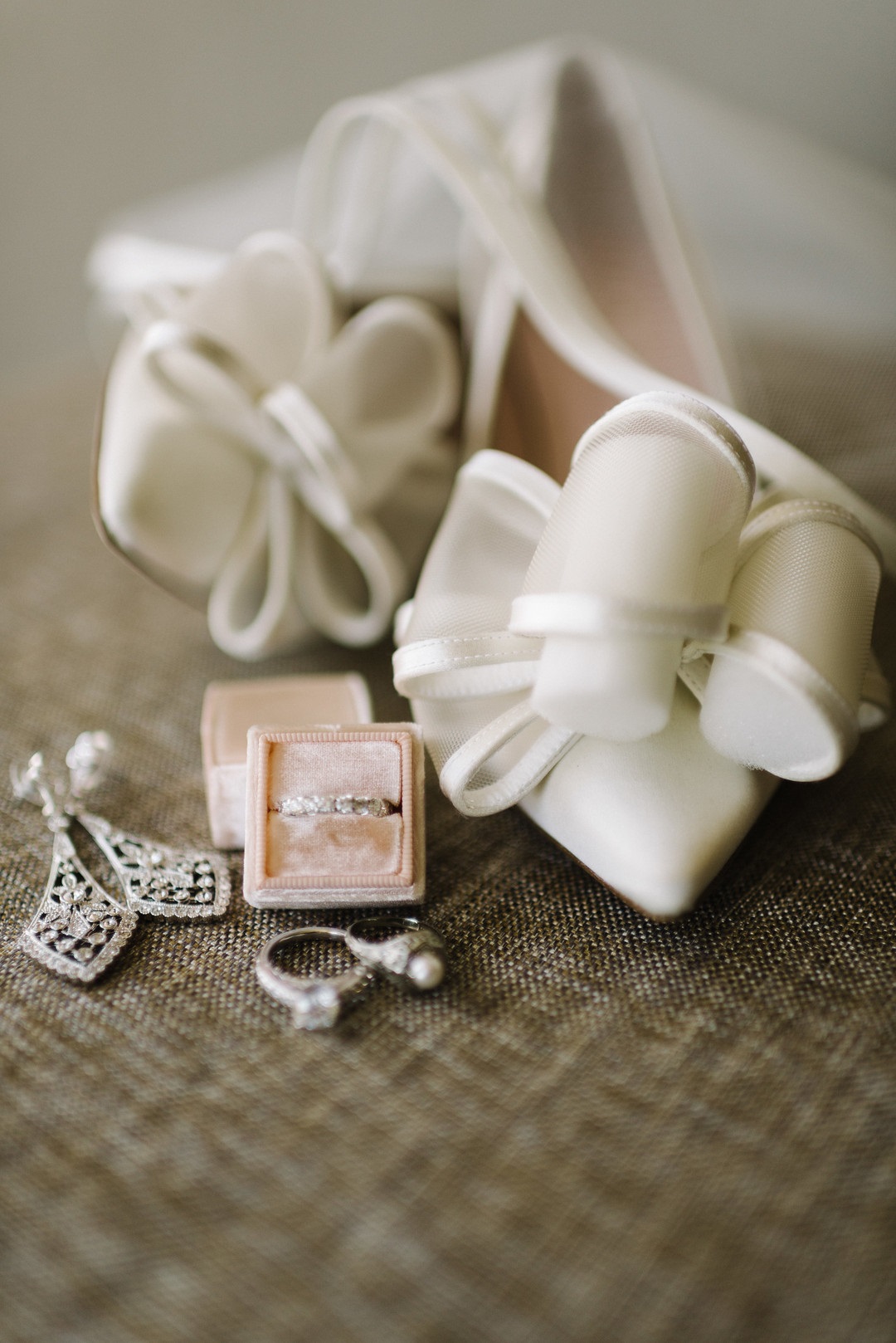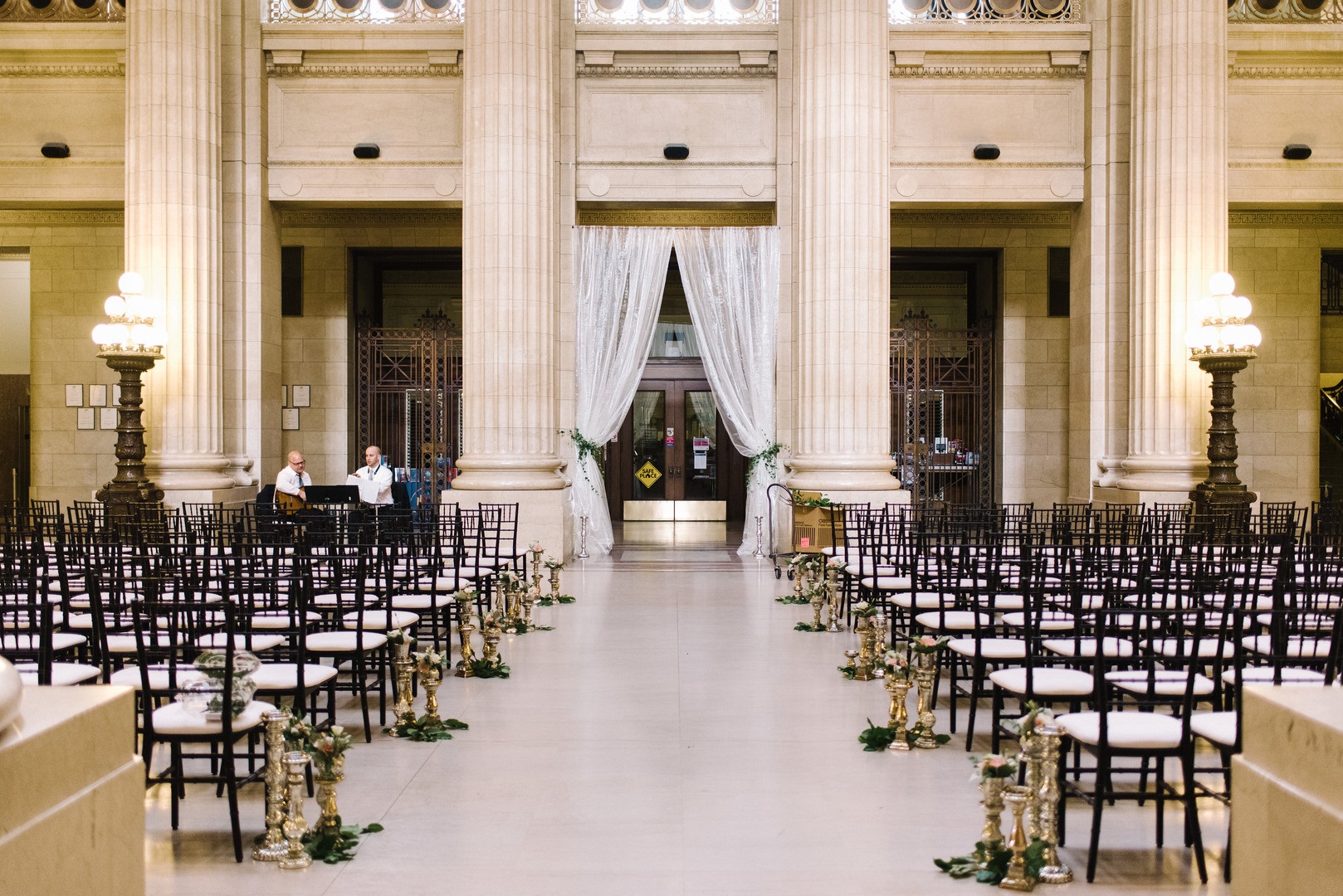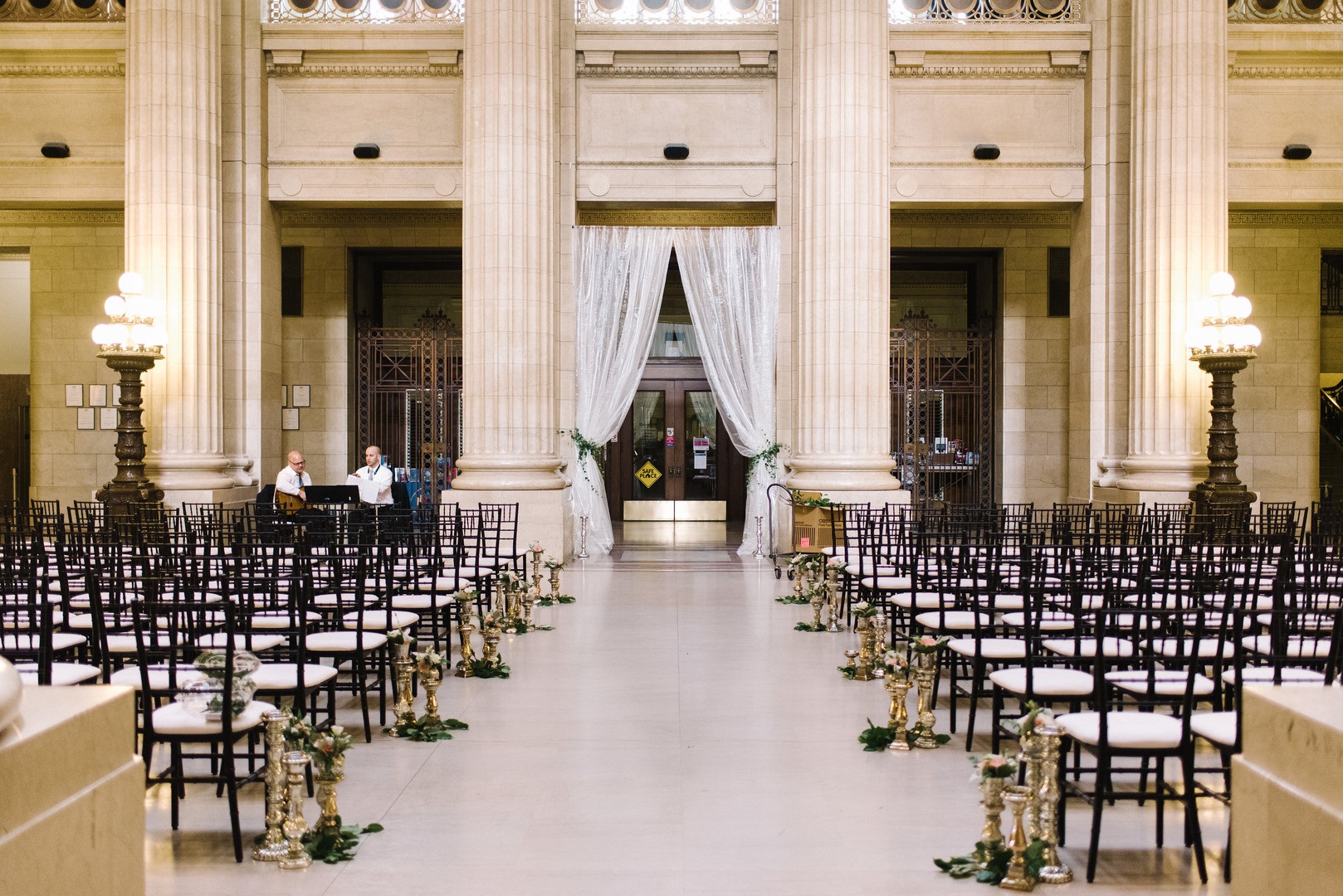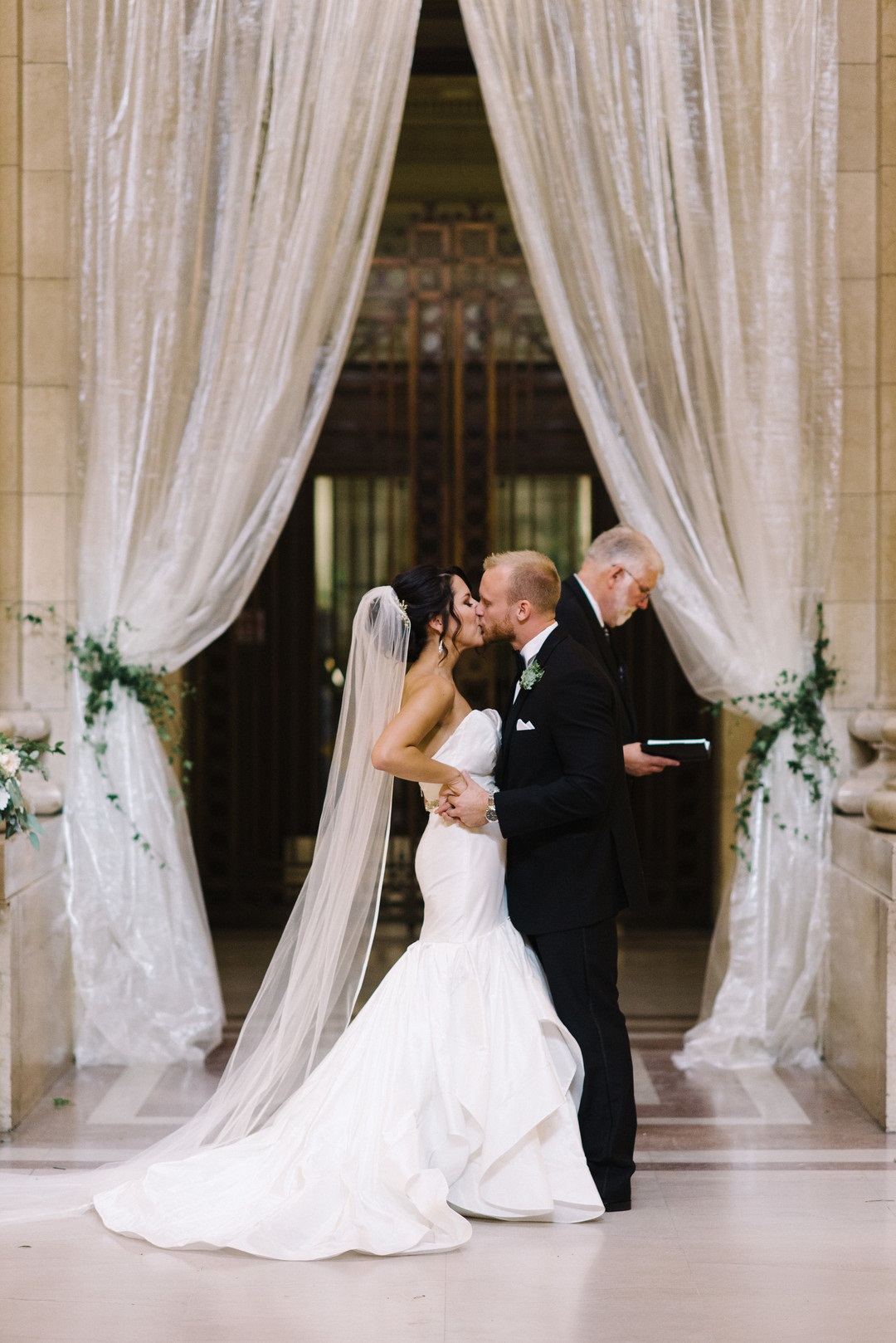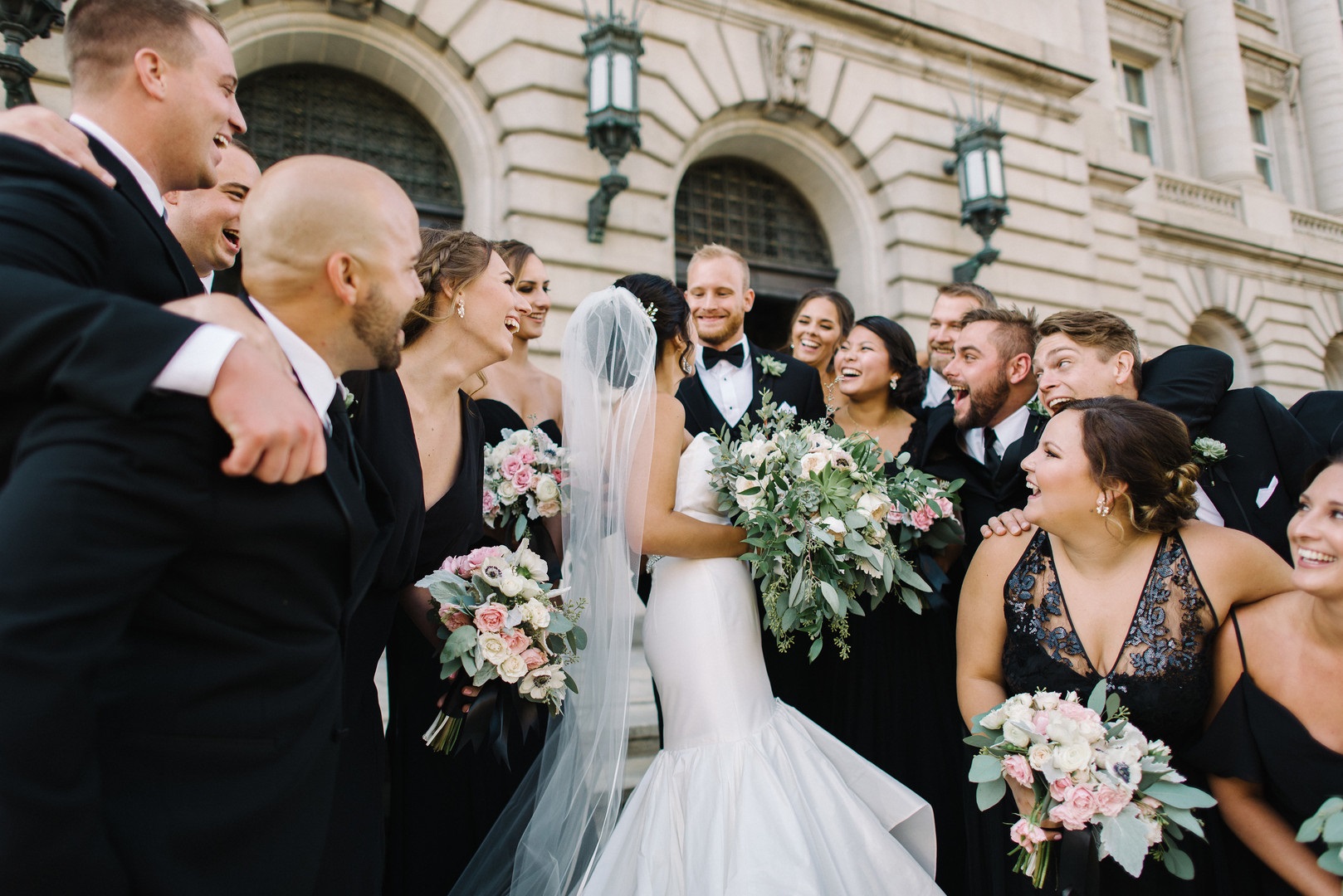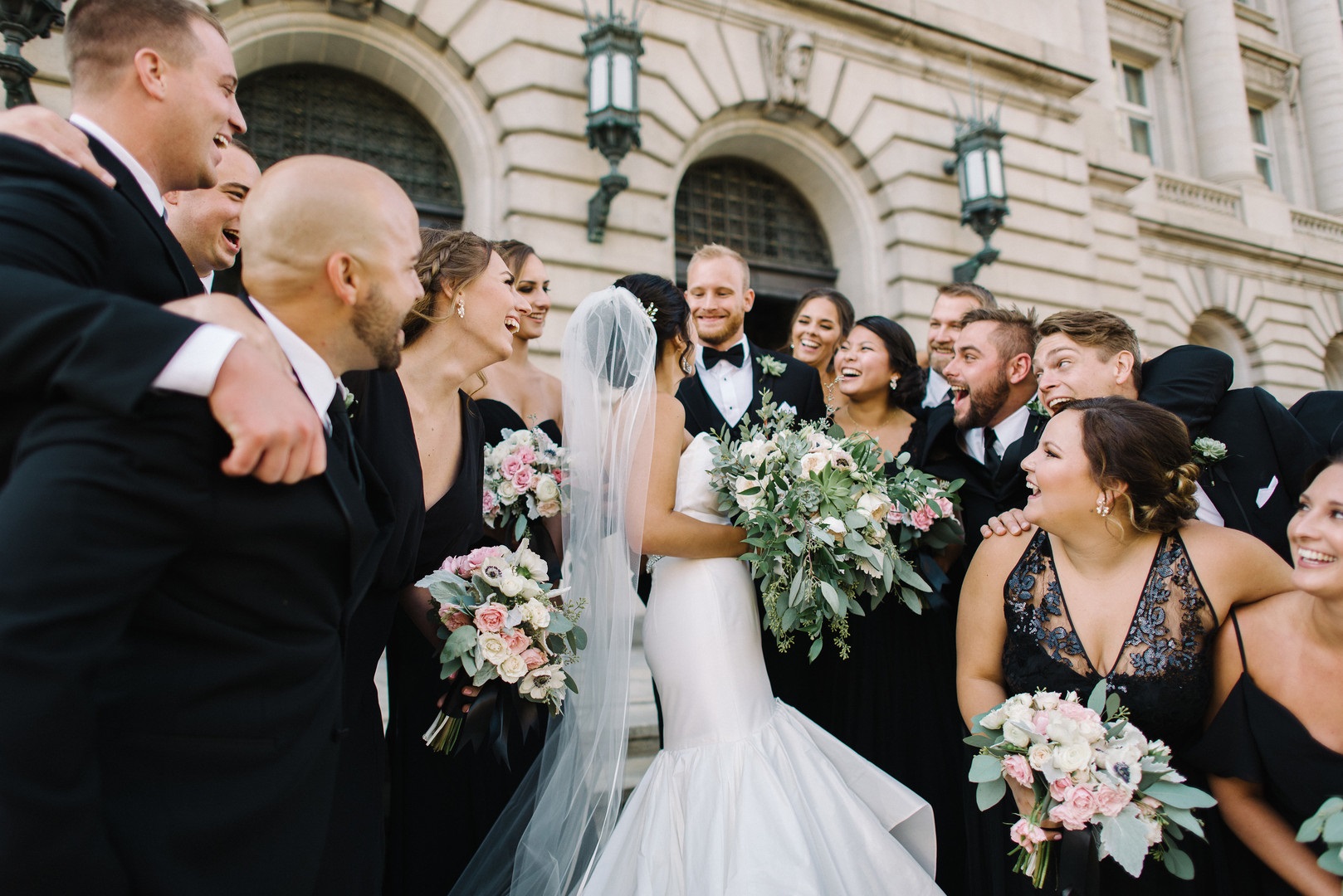 CREDITS
Culinary:Piccadilly Artisan Creamery//Cinema and Video: Candy Apple Films//Paper Props: Lovely Somethings//Equipment Rentals: Event Source Party & Equipment Rentals//Officiant: Our Wedding Officiant//Makeup Artist: Kajal by Kimberly//Event Designer: the budding tree//Band:Cleveland Music Group//Favors and Gifts: Brewnuts Donuts & Beer//Floral Designer: the budding tree//Cake Designer: Luna Bakery Cafe//Caterer: A Taste of Excellence Catering//Other Location: The Grand City Hall Rotunda//Event Planner: Kirkbrides Wedding Planning & Design//Photographer: Emily Millay Photography
Submitted via Two Bright Lights