Before you begin to read this post, do us a favor. Go to YouTube, click on the search bar, and type "Singing in the Rain." Click on whichever video speaks to you (we recommend the Gene Kelly version). Done? Great. Now you can continue reading this post with accurate background music. And don't second guess the thoughts going through your head… this is indeed a Singing in the Rain inspired engagement shoot.
Today we have something truly unique for your viewing pleasure. A couple that once again hit our weakness right on the bullseye. Just like our other favorite couple, Celia + Aaron, they took advantage of their engagement shoot and did something personal to them. What's better than dressing up in 1950's garb and pretending like you're both Gene Kelly dancing through the streets with umbrellas? Frankly, I don't think there is anything much better than that.
"Singing in the Rain" Inspired Engagement Shoot
We are obsessed with the styling in this shoot. The first outfit combination has our girl, Brittany, in a bright red dress that pops amazingly with the black umbrellas and compliments her beau, Jaylen's, tie perfectly. Focusing on one color helps to streamline the images and gives that polished put-together 1950's look that we love so much.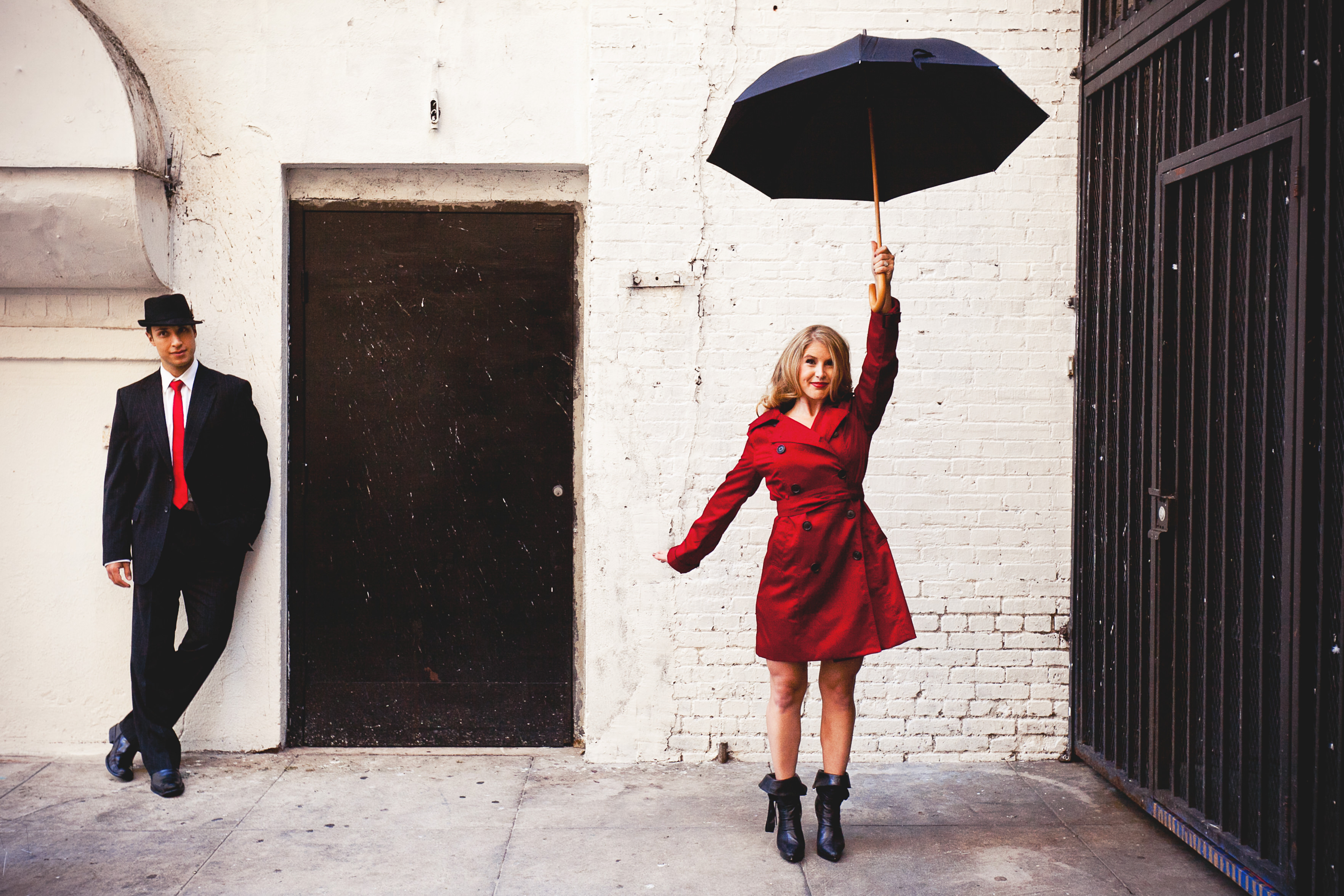 The second outfit combination lightens up our couple a bit more. Brittany is in a gorgeous camel color circle skirt dress, ad-or-able cloche hat, and fabulous leopard heels. The handsome Jaylen is in a slate three piece suit and matching fedora. This look, in our opinion, looks the most "classic 1950's."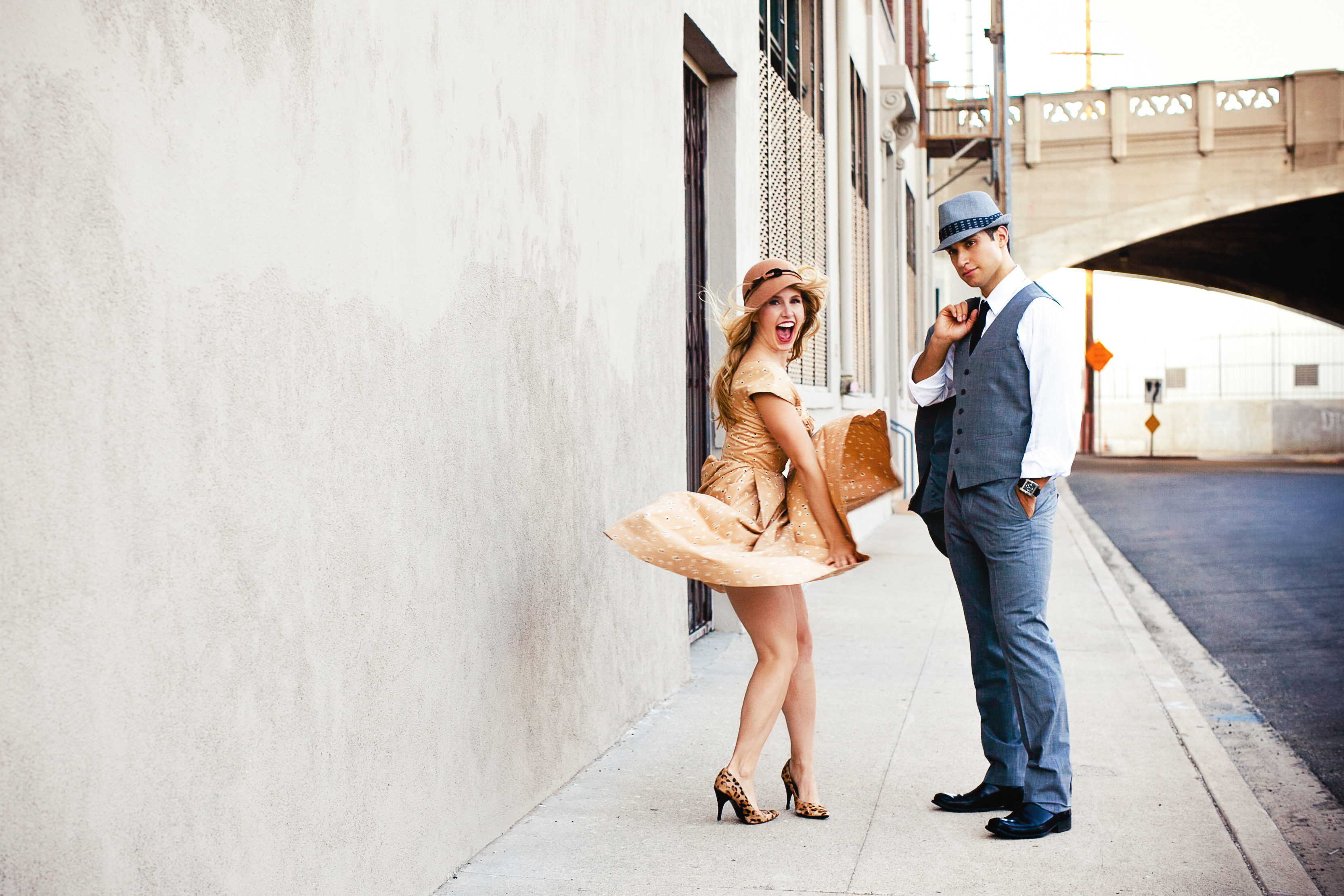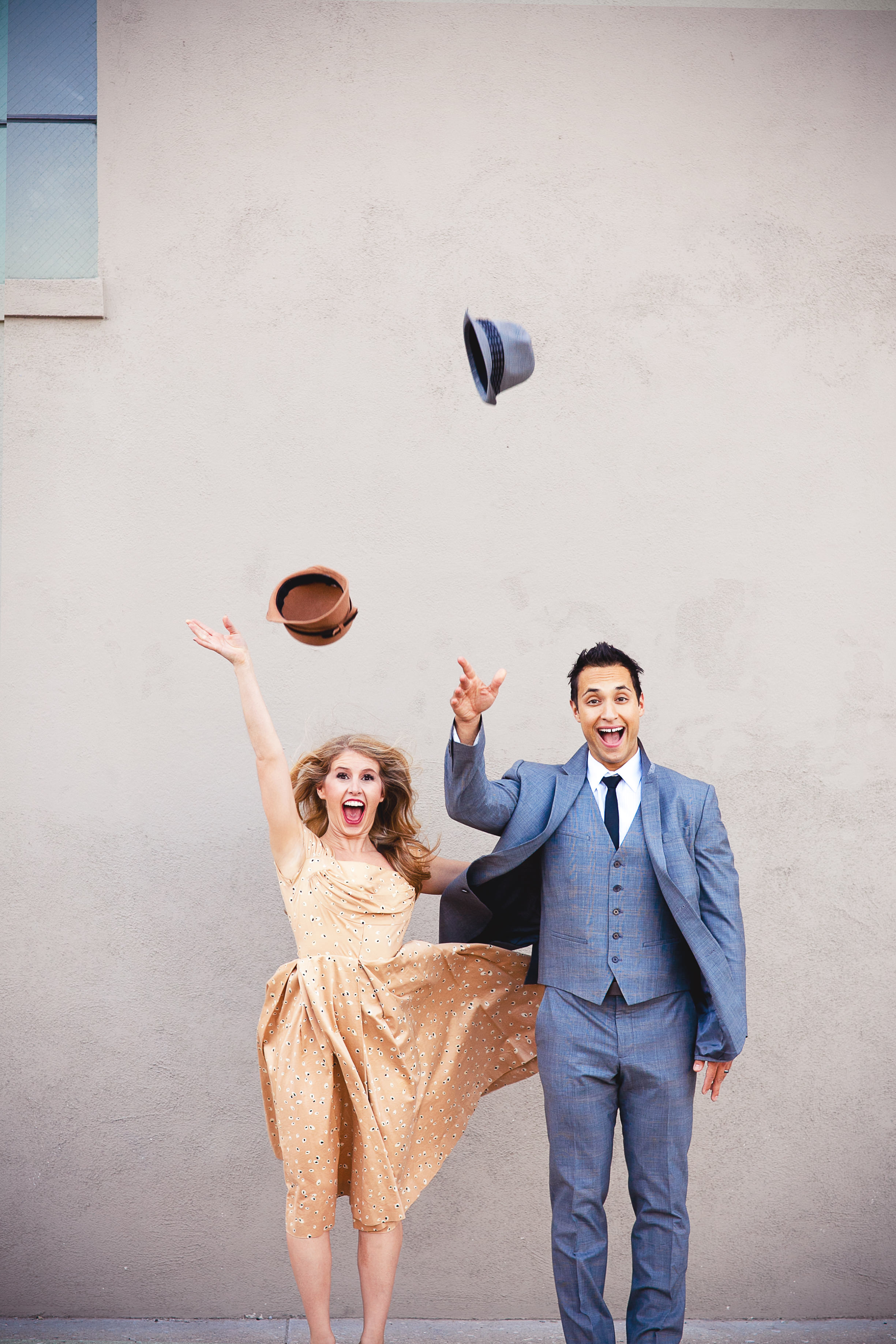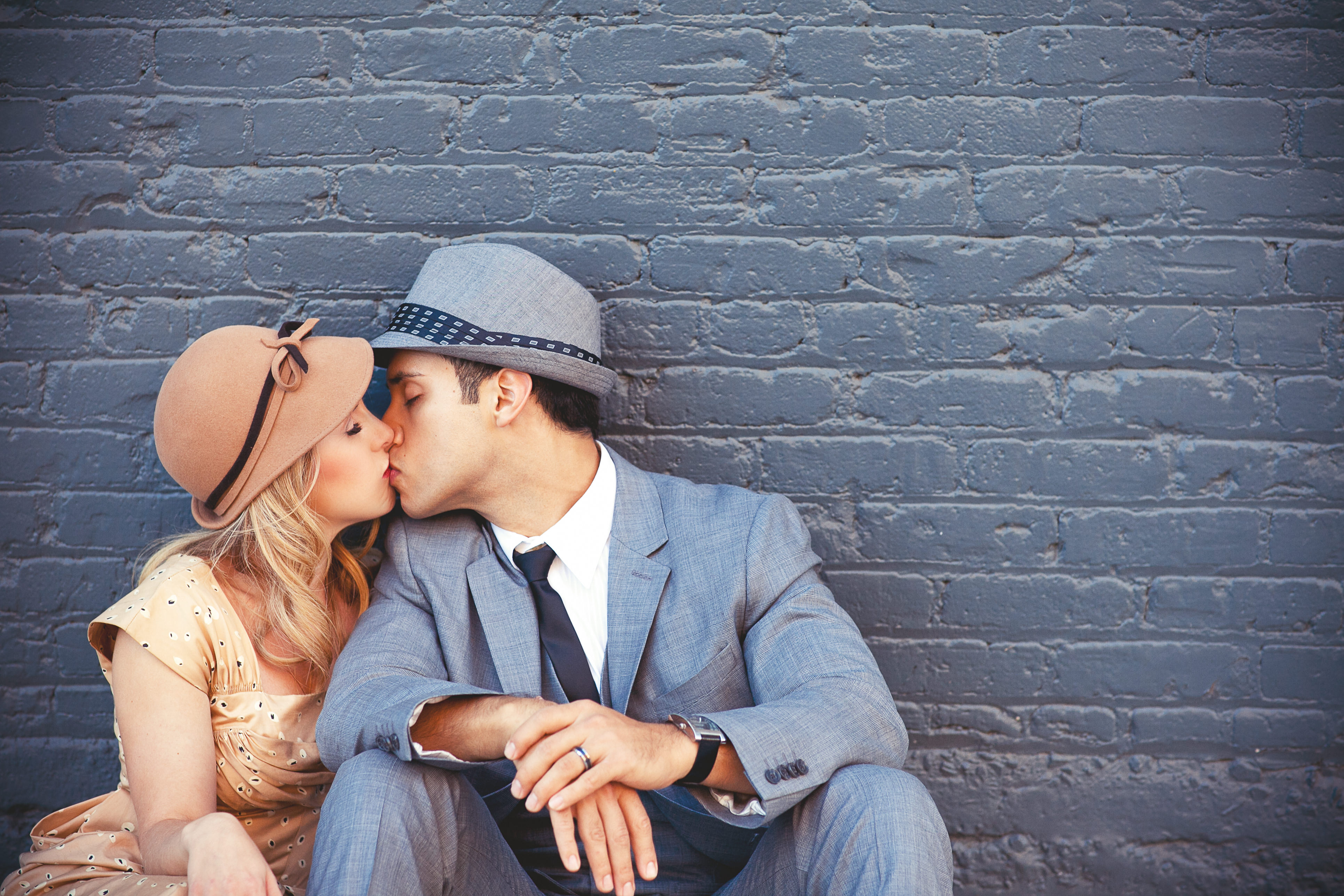 The third look, we have to say, is all about Jaylen. His shirt is so fabulous we can't even stand it. However, let's not pass over Brittany's gorgeous fur coat (where can I get one?). They both look like they're a mobster power couple who are about to take over the town.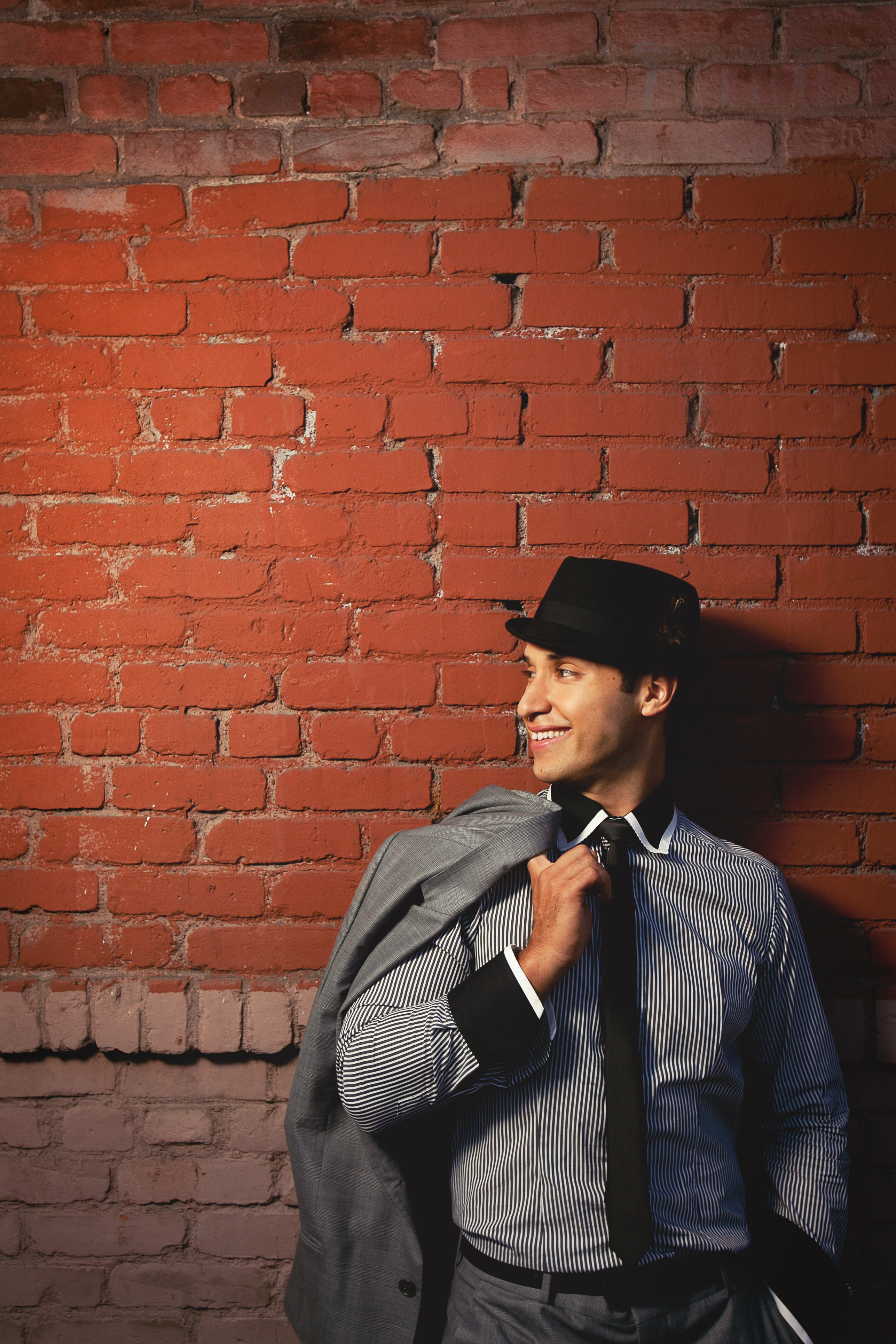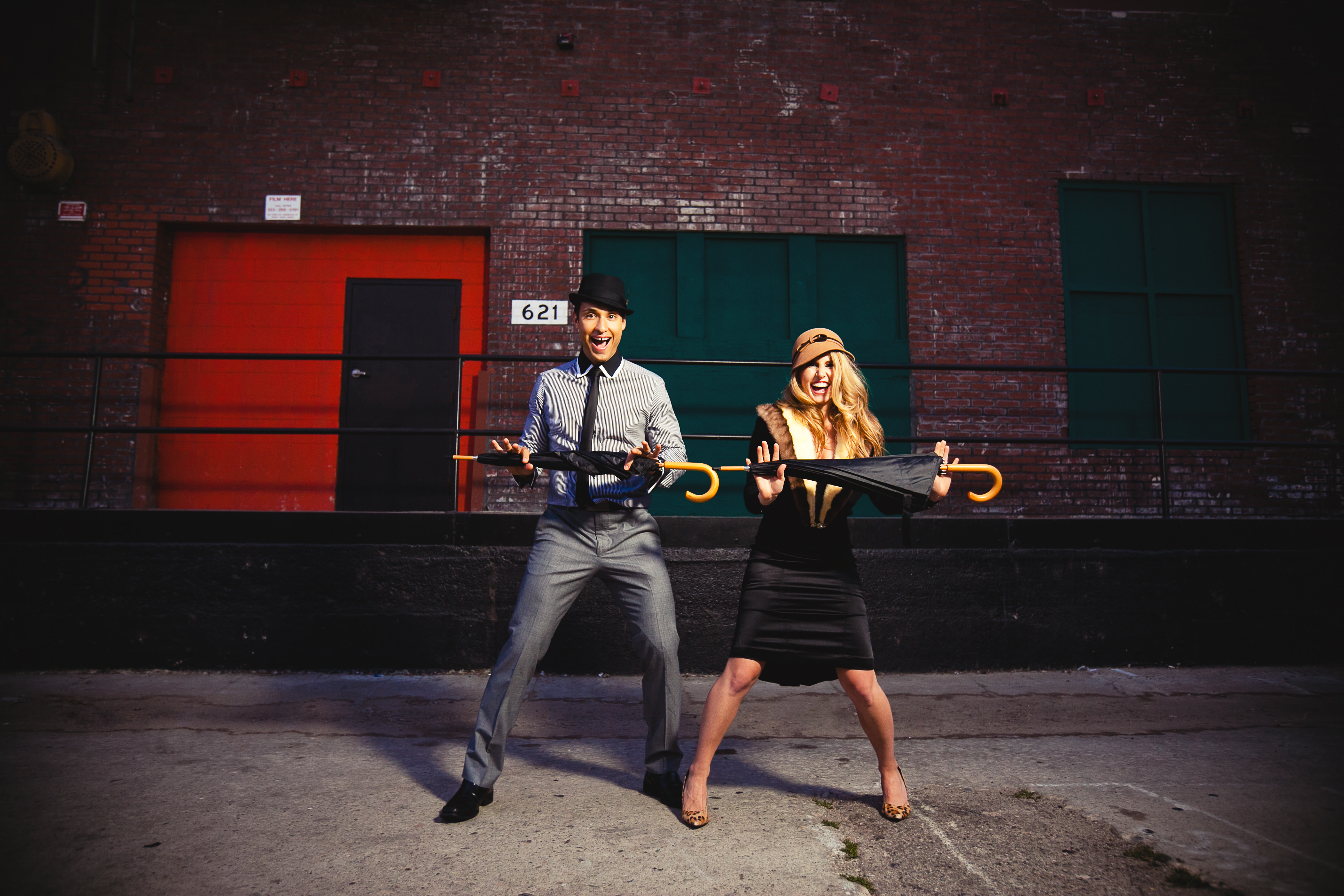 The ever-so-talented Brian and Allison Callaway at Callaway Gable absolutely NAILED this shoot. It takes a lot of talent to do a themed shoot and have it come out looking this fabulous, accurate, and fun. All we know is that Brittany and Jaylen gave Gene Kelly a run for his money with this one.