The couple that we have for you today has become one of our own personal role models. Not only have they found true eternal love with one another, but they took their engagement photos in formal wear. Yeah, don't even bother asking us why some people are just naturally this fabulous. We honestly don't know. Maybe we should all just accept that we're naturally great at  eating a whole bag of chips in one sitting instead of looking this fab in public. Let's leave the jaw-dropping style, like this shoot, to the professionals in what we will henceforth call "the classic formal city engagement shoot" of our dreams.
Our couple, Matt + Jen, took these incredible photos at the hands of Giving Tree Photography in the historic city of Chicago, IL. The classic architecture painted the perfect backdrop for this photoshoot. Jen wore a head turning full-length gold sequined gown. This is one of those rare dresses you can't help but notice. No doubt that all eyes were on her while her and Matt were walking around the city. So we're asking ourselves, why aren't full-length gold sequined dresses a staple in every woman's wardrobe? Forget sweaters, this is what we're shopping for next.
Matt looks handsome as ever in his classic black suit and skinny tie. These two just look picture perfect in this amazing engagement shoot. Please enjoy these beautiful photos, and may it give you all the inspiration you need for any upcoming outing in which formal wear is expected.
Classic Formal City Engagement Shoot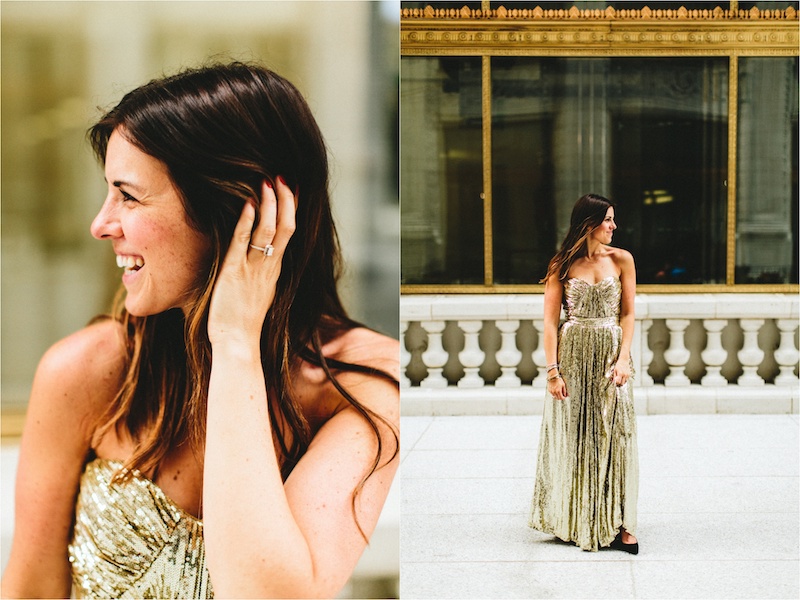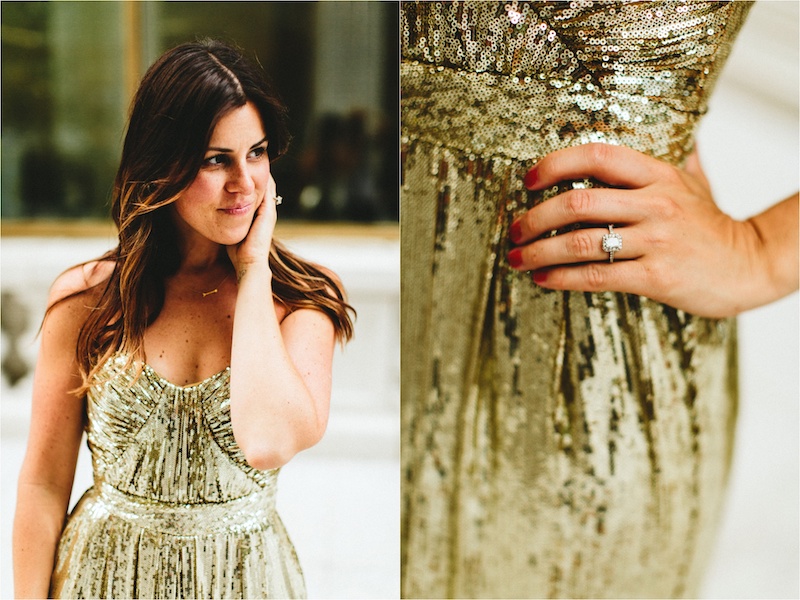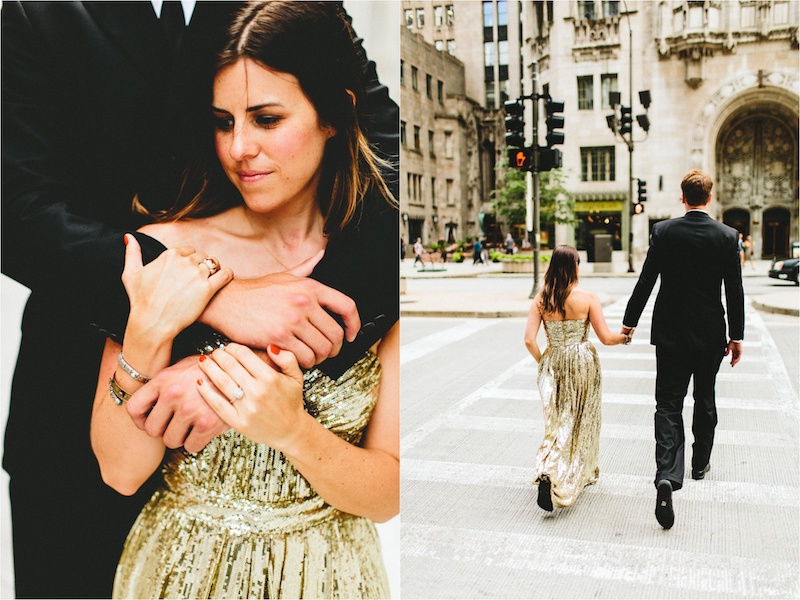 CREDITS:
Photography: Giving Tree Photography