The 1950's have been dubbed "The Golden Age of Flying." Why, you ask? Because those lucky frequent flyers all had ample leg room, gourmet meals, flowing cocktails, and a party-like atmosphere. Nowadays, we think we've entered a "Golden Age" when no one sits next to us and the person in front decides not to recline backwards. However, this more glamorous era of airplane travel serves as the perfect backdrop for anyone wanting to channel a little mid-century lovin' into their lives. So imagine our excitement when our talented friends at CivicPhotos sent over this stunning retro airplane hangar engagement shoot that's quickly putting the romance back into travel.
According to CivicPhotos, "historical suitcases, pictures and planes set the scene for the engagement session of Alex & Dee which took place at the 1940's Air Terminal Museum. Museums are great locations to do engagement sessions in general since they bring such a vintage vibe to the photographs captured. Our favorite scenes were obviously the scenes around and inside the airplane. Alex & Dee second scene was in The Hangar which had more planes and a giant blue helicopter from the 1950's which the couple created a romantic moment with a kiss in the cockpit."
Everything from the brilliant photography and antique airplanes to the spot-on styling and vintage suitcases have us drooling over this shoot. We love how our gorgeous couple nods to the style of the era, and yet, still looks modern. It brings some freshness to the shoot and seems to really fit their personality as a couple.
You'll definitely want to make sure your seat backs and tray tables are in their full upright position before looking at this shoot due to the sheer fabulousness. Too cheesy? Yeah, we thought so – just really wanted to take advantage of the opportunity to use airplane jargon.
Retro Airplane Hangar Engagement Shoot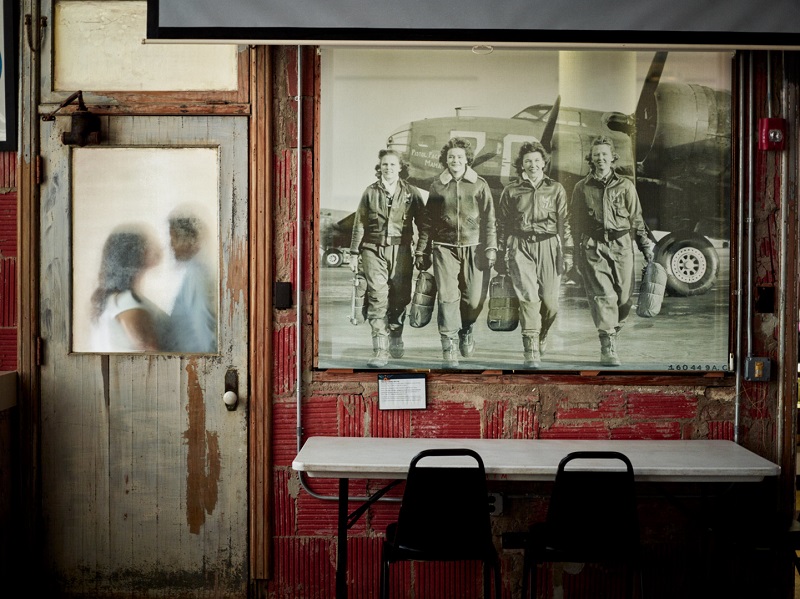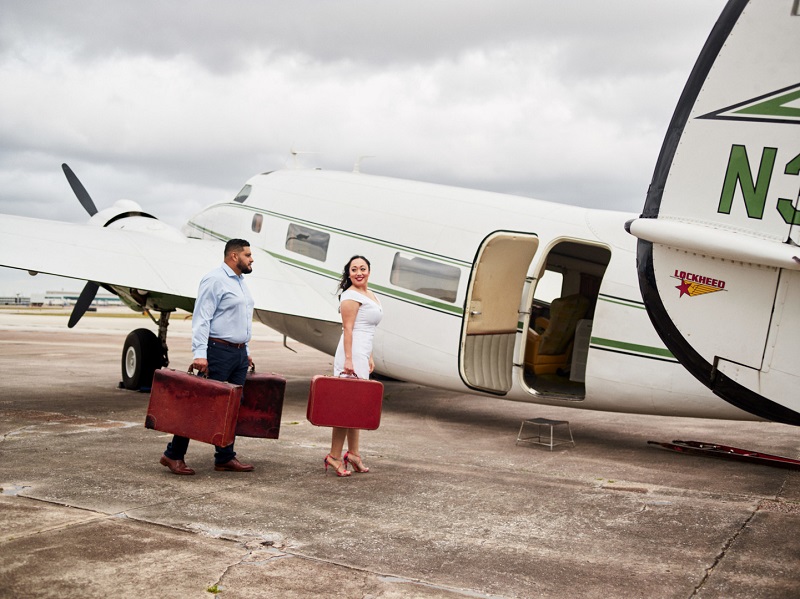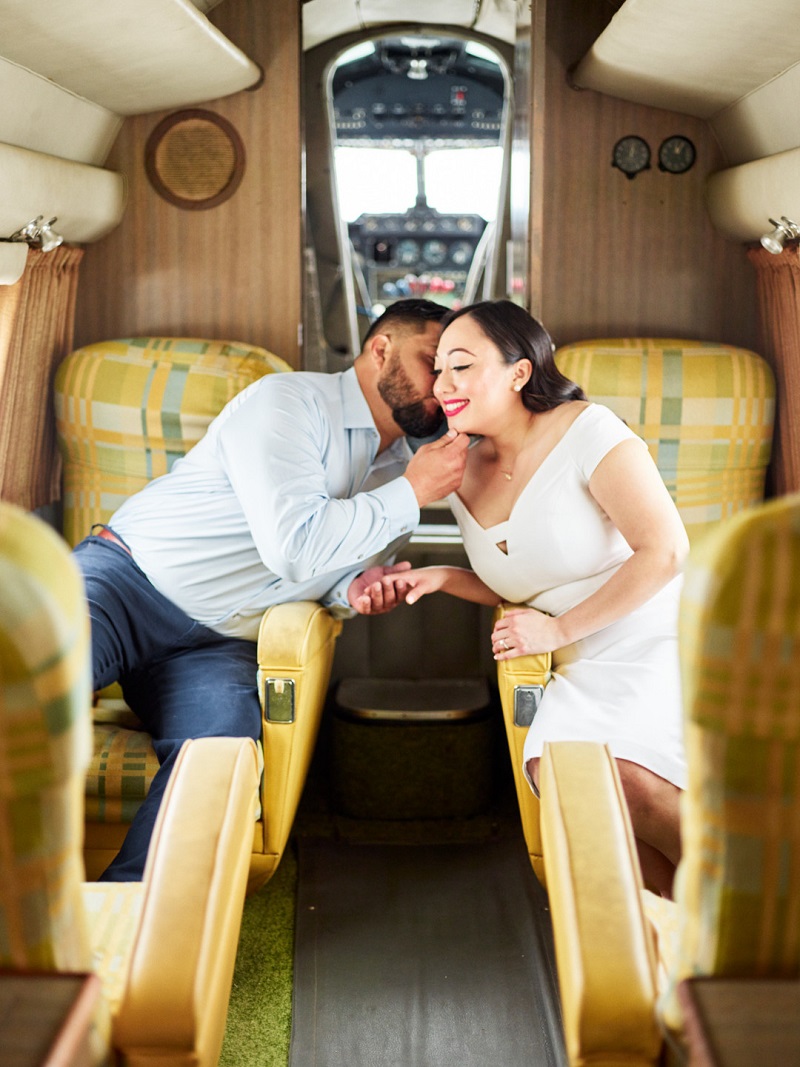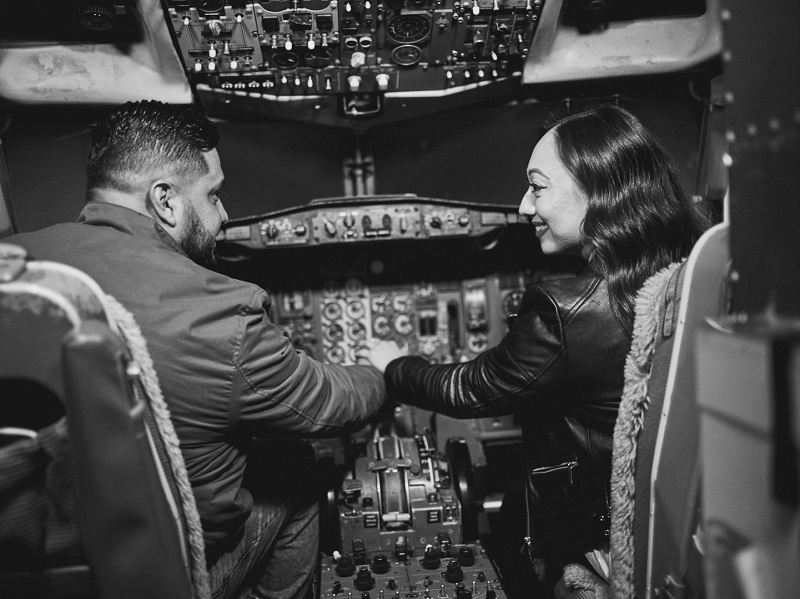 CREDITS:
Photographer: CivicPhotos//Shoes: Steve Madden//Apparel: Black Halo//Tuxedo and Mens Attire: Hugo Boss//Location: 1940's Air Terminal
Submitted via Two Bright Lights