In 2004, a romantic drama swept the world and entered the hearts of all of us lovesick individuals. Forever it is ingrained into our minds as one of the all-time best girls' night flicks and #relationshipgoals for years to come. We've said it more than once and we'll say it thousands more… we love when couples take advantage of their engagement shoot to do something fun, unique, and representative of them as a couple. Of course, you get bonus points if the theme is vintage. That is why the shoot we have for you today is beyond. Massive thanks to Susan Elizabeth Photography for sending over this "The Notebook" inspired engagement session that is more than we could have ever asked for.
According to Susan, "Megan and Jim decided to do a vintage engagement session, inspired by the movie The Notebook! They brought tons of props and she had her hair and makeup done to play the part. Jim was a good sport dressing up in clothes Megan found at a local thrift store. They took a canoe  out in the water, took some shots with a beach cruiser, enjoyed a mock tea party while Jim read the newspaper, and we ended the shoot with the classic scene in the rain from The Notebook."  
Overall, this engagement session is one, quite literally, from the movie screen. We are absolutely loving our gorgeous couple's looks for this shoot. For each outfit they, not only match their surroundings, but appropriately nod to the film. Trust us, you will not regret taking a few moments to swoon over this incredible engagement.
The Notebook Inspired Engagement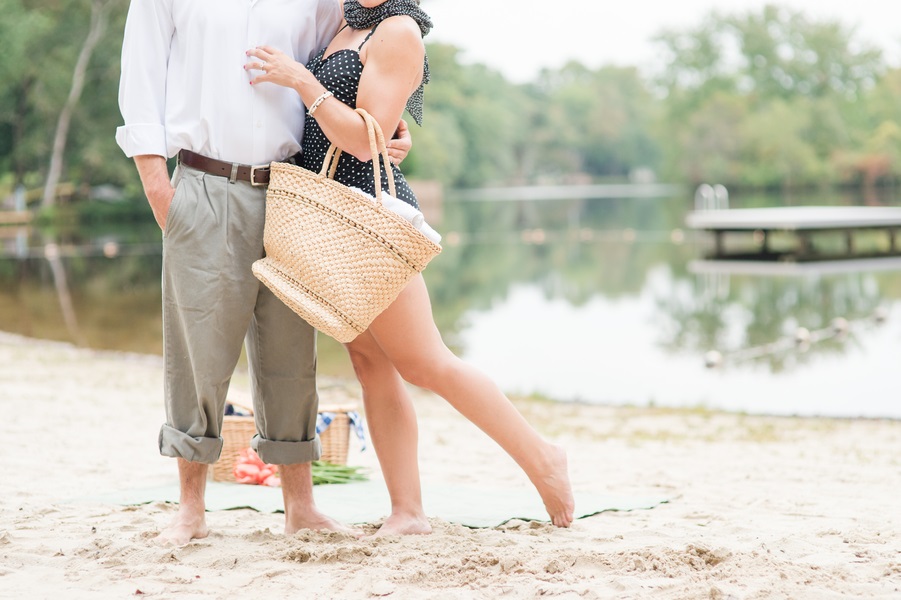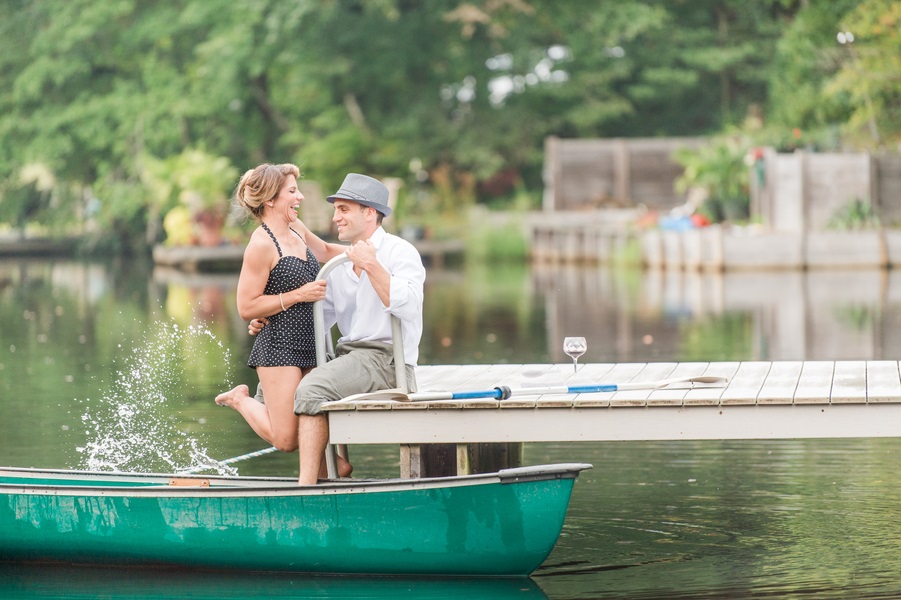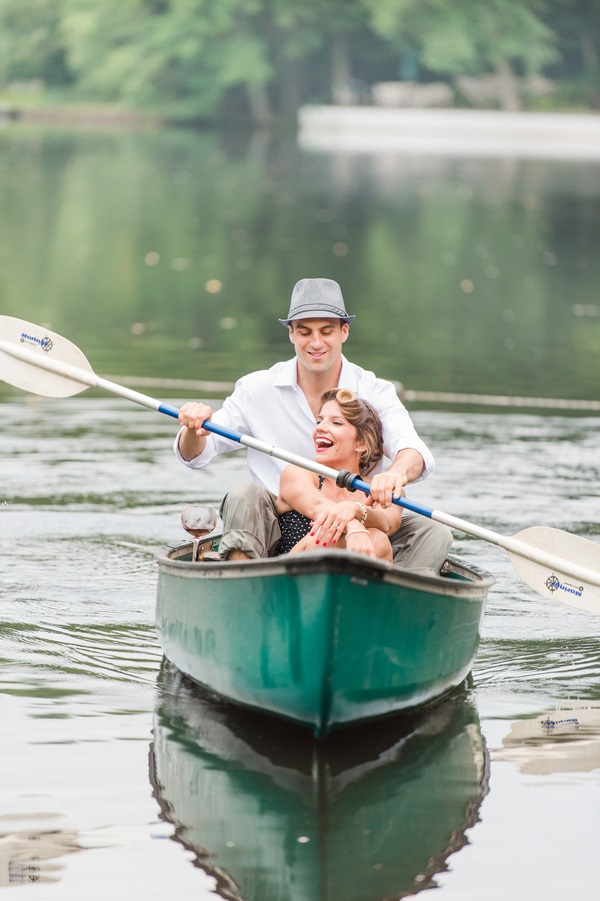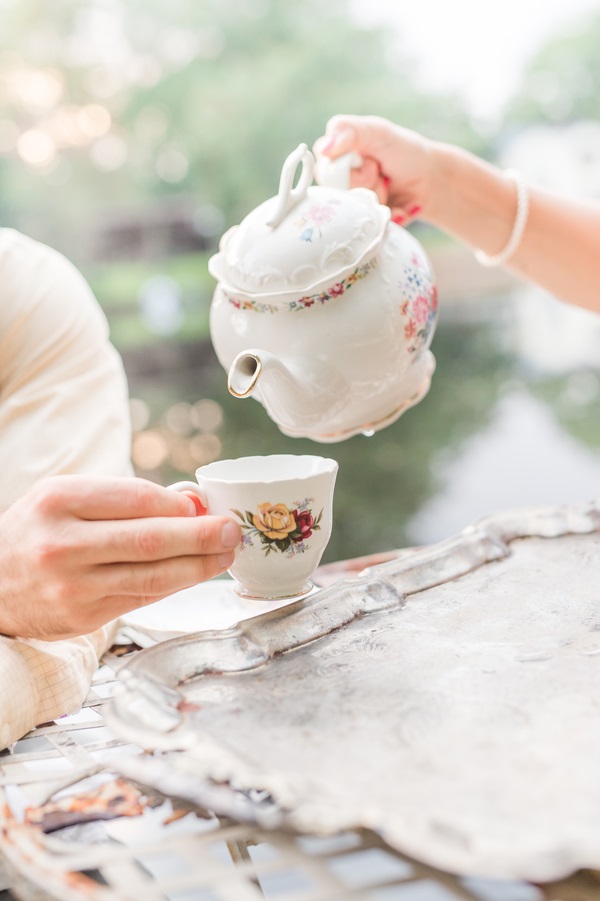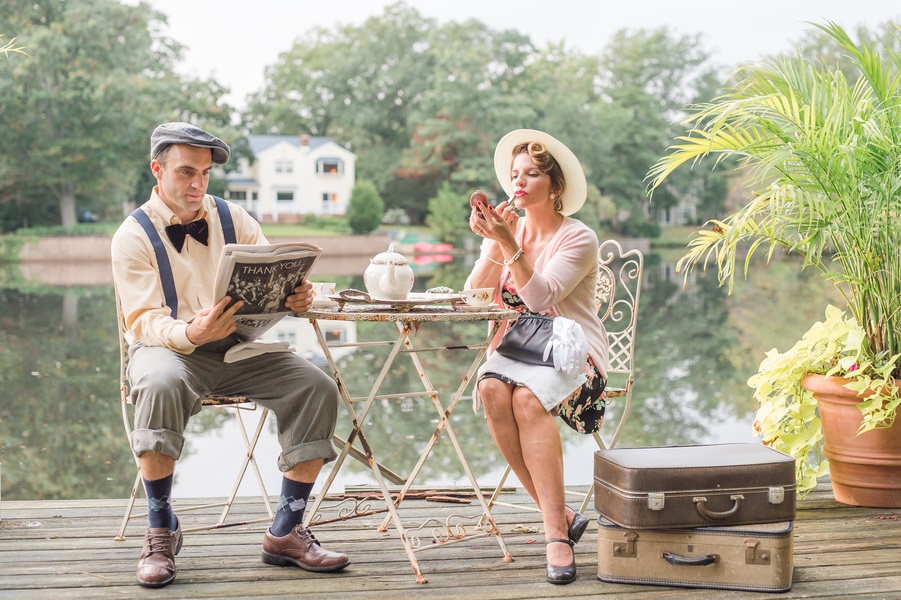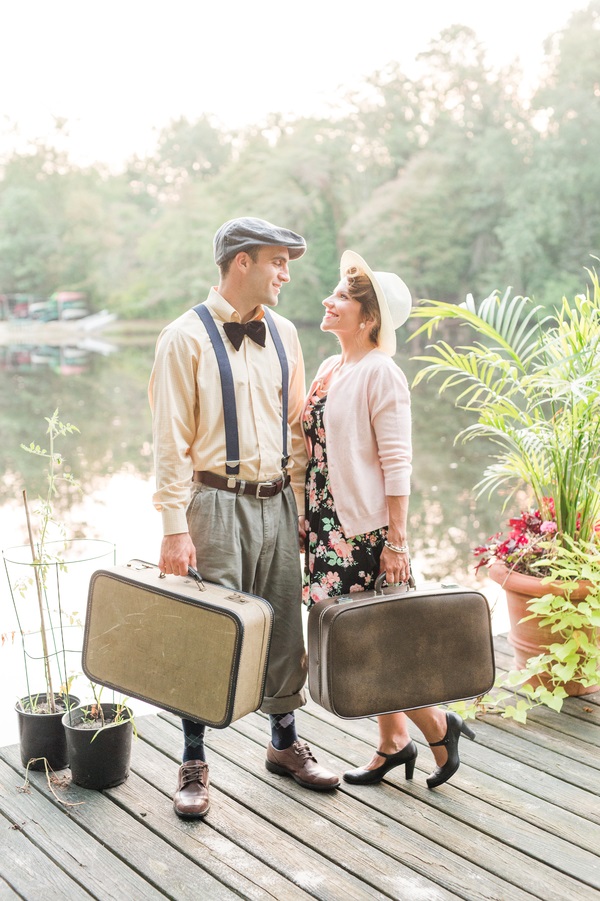 CREDITS:
Photographer:  Susan Elizabeth Photography // Event Venue: The Peter Allen House // Event Designer: Weddings by JDK
Submitted via Two Bright Lights