Today we're starting off with a riddle… what would bring a musician, an actress, wine, and vintage furniture all together? Well, in our opinion, the simple act of traveling through the time space continuum and living in an alternative universe should do the trick. It's hard to believe that in 2018 all four of those items would come together naturally. Now, don't get us wrong. We're loving this made-to-be-chick-flick scenario, but we'll believe it when it comes out in theaters near us. However, our friends at Hanner Studios have proven us wrong once again (we're wrong a lot, guys). They sent us this stunning vintage boho engagement shoot that, you guessed it, combines all of these items into something magical.
Hanner Studios won a competition put on by Greenhouse Picker Sisters Vintage Rental Company. The grand prize supplied them with a complimentary vintage rental session (lucky)! After knowing about our couple, their recent engagement, and love of things vintage, it seemed like a match made in heaven for Tara + Dustin's upcoming engagement shoot. They held this session at the Historic Oak View Park in Raleigh, NC. The reason for such a location? The huge trees and beautiful sunset, of course.
Our girl, Tara, wore an ivory lace dress from Altar'd State while our boy, Dustin, rocked suspenders and a vintage hat. They looked very much the part of vintage boho lovers amongst the outdoor tea party and tipi bungalow. Hanner's favorite part of the shoot (and our's as well) is that this session completely represented Tara and Dustin as a couple. According to Hanner, "one of the best parts of this vintage styled engagement session was the fact that it was a true representation of this couple. Creative, fun, artsy. Dustin is a musician so having him play for Tara was perfect. He sang for us all! They both are Raleigh foodies so having a little picnic was not a far stretch at all. The couple actually collects vintage things and are down with mid-century. And wine. We definitely had wine." Soooo, if anyone like ever needs us to hold a tripod or open wine bottles, we totally would help out on these kind of shoots…
Huge thanks to Hanner Studios for sending over this gorgeous shoot. We love nothing more than seeing couples take advantage of their engagement sessions to do something that truly represents them. We also love nothing more than top-notch photography and how it can capture the beauty of such wonderful events.  
Vintage Boho Engagement Shoot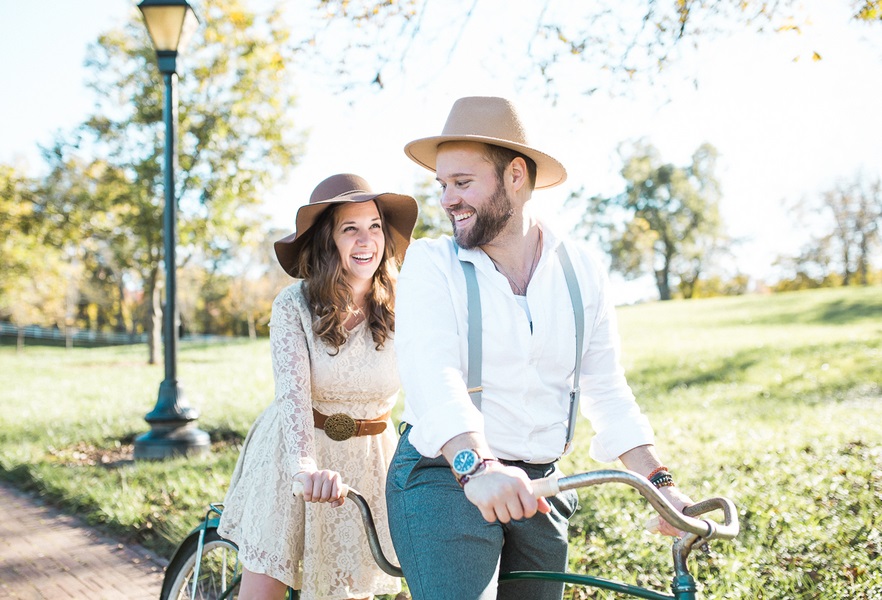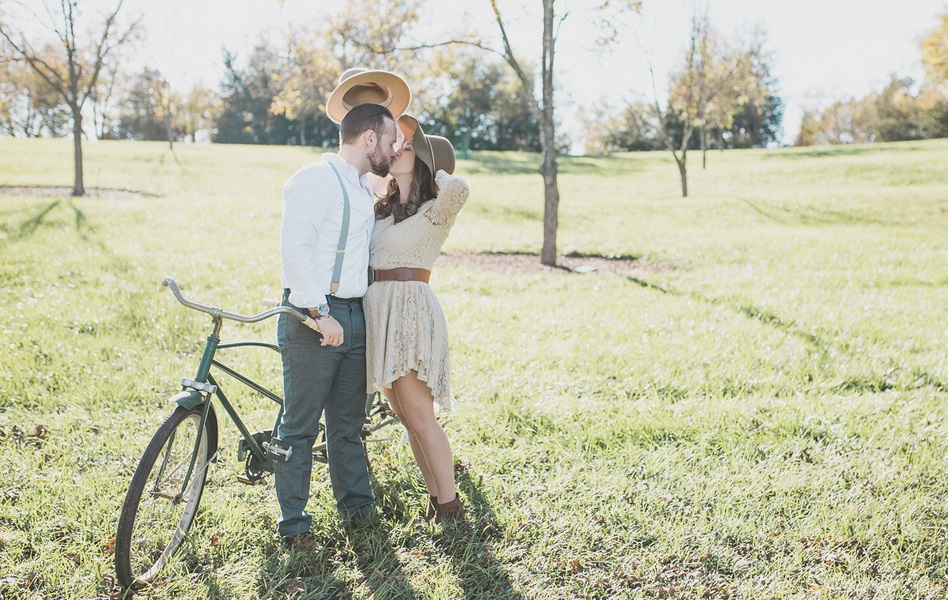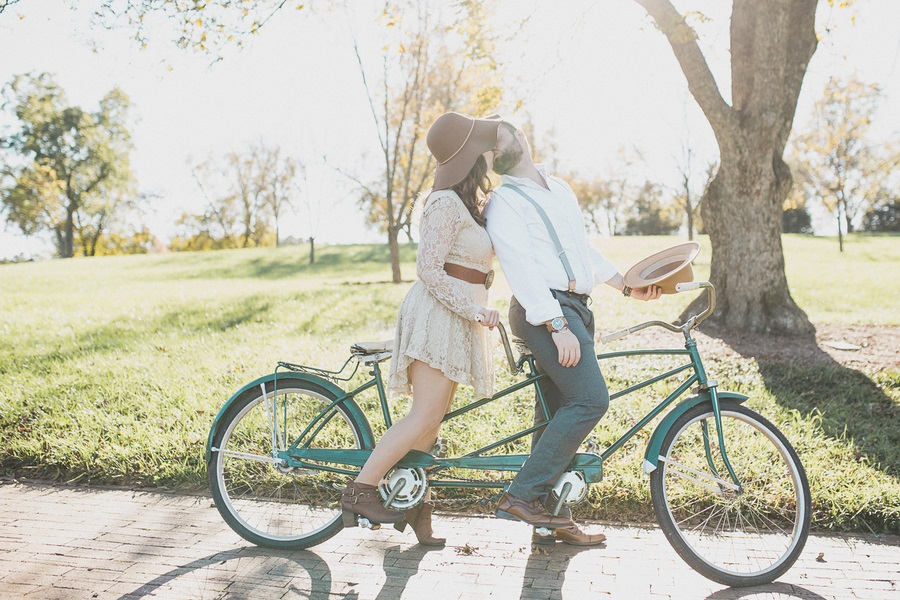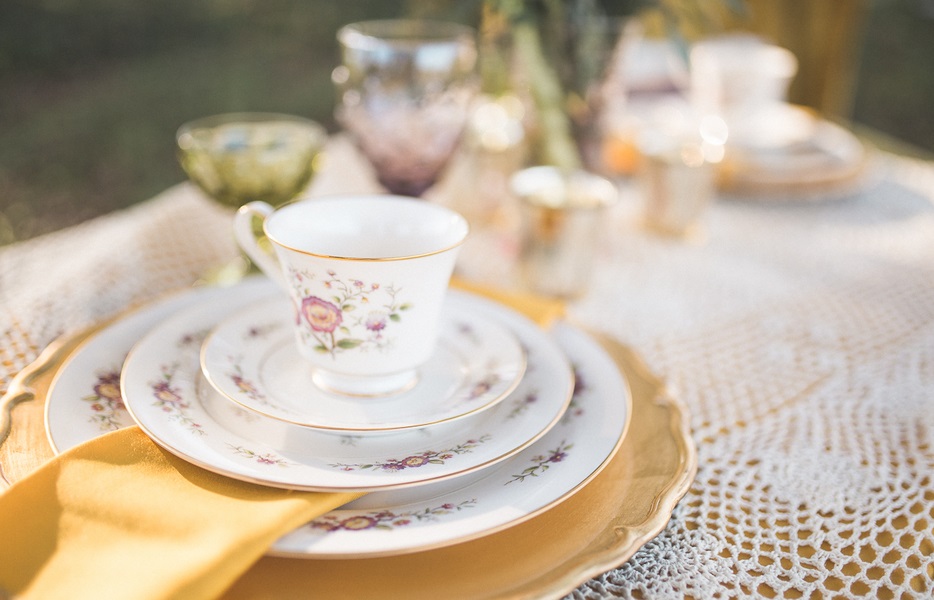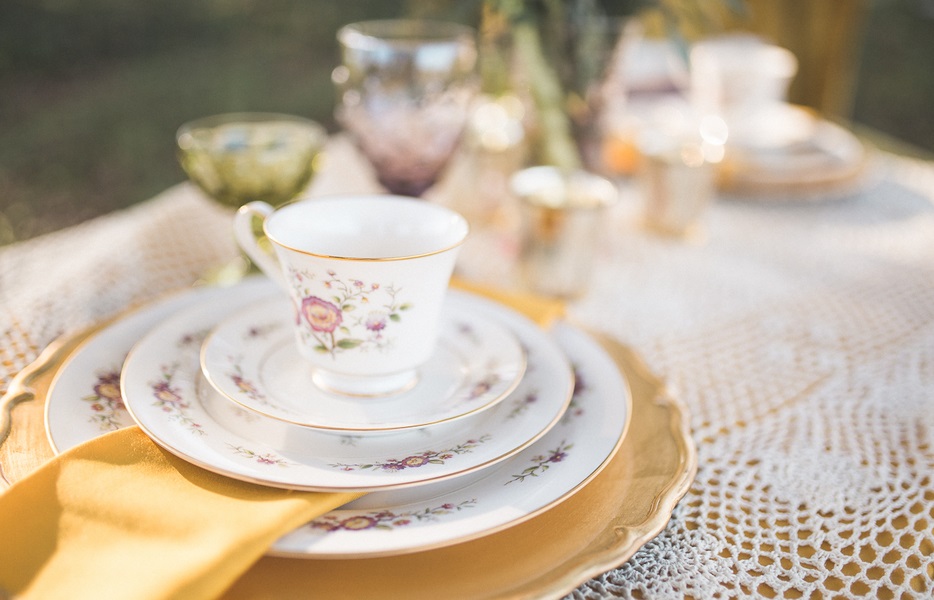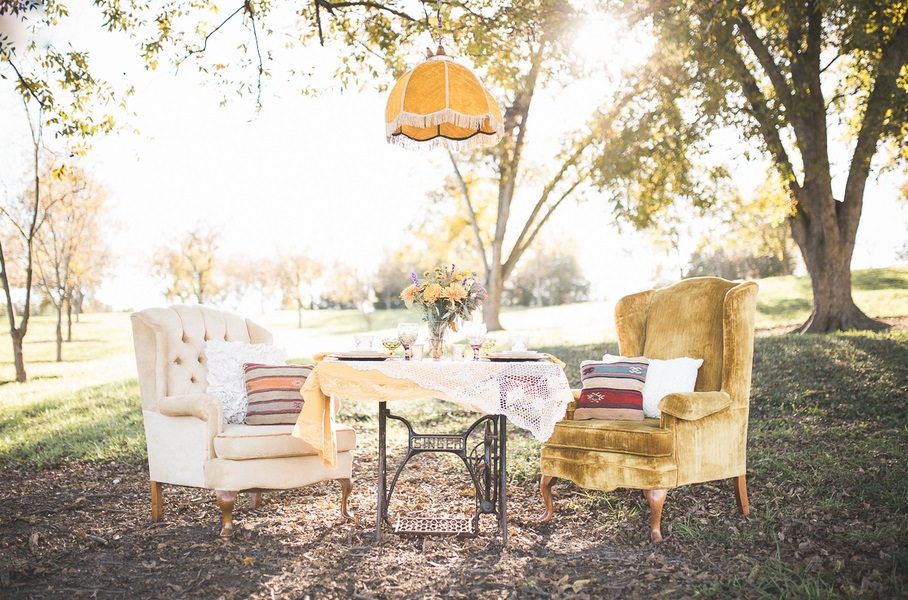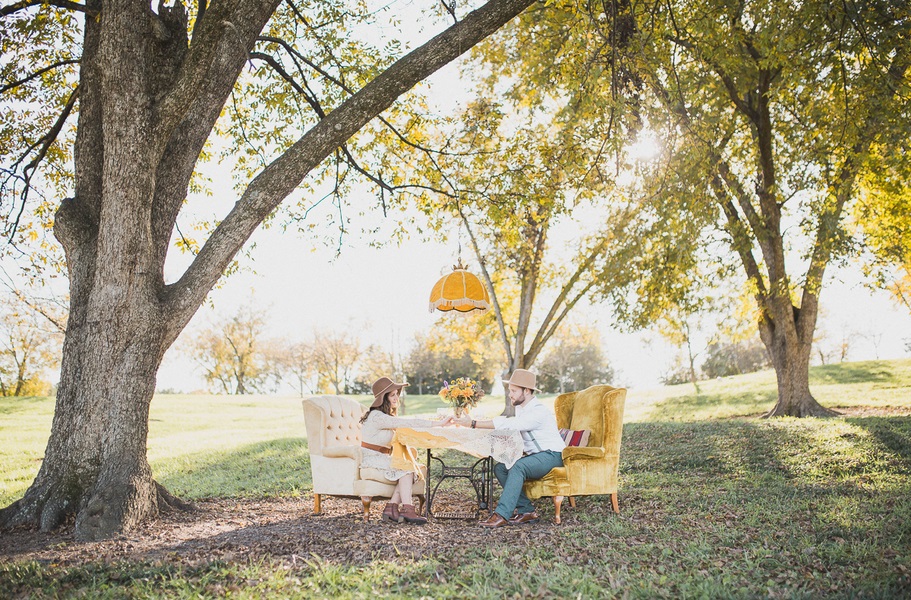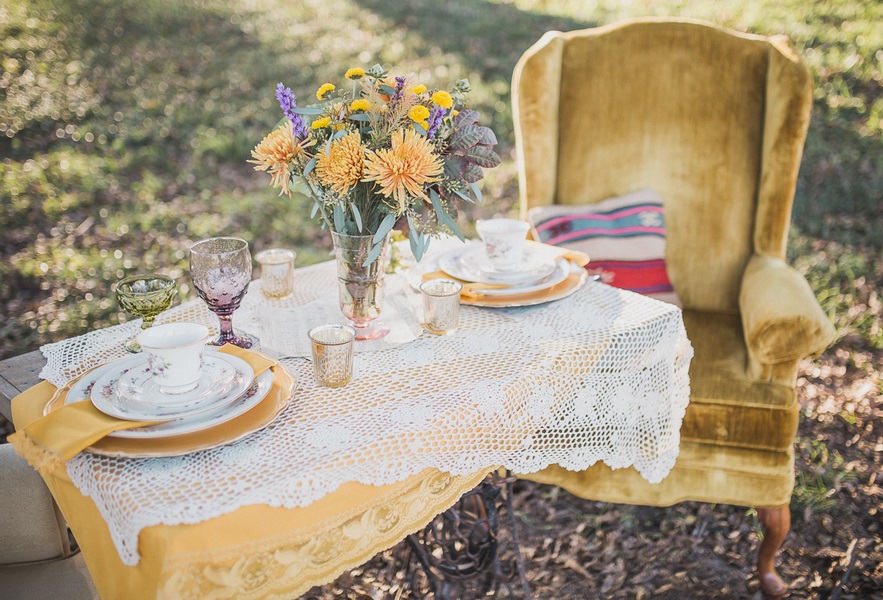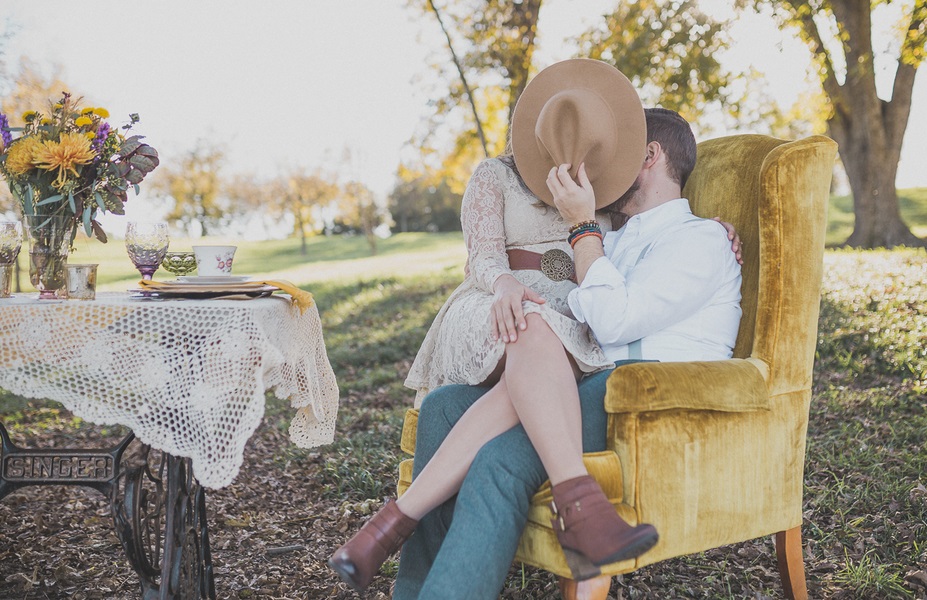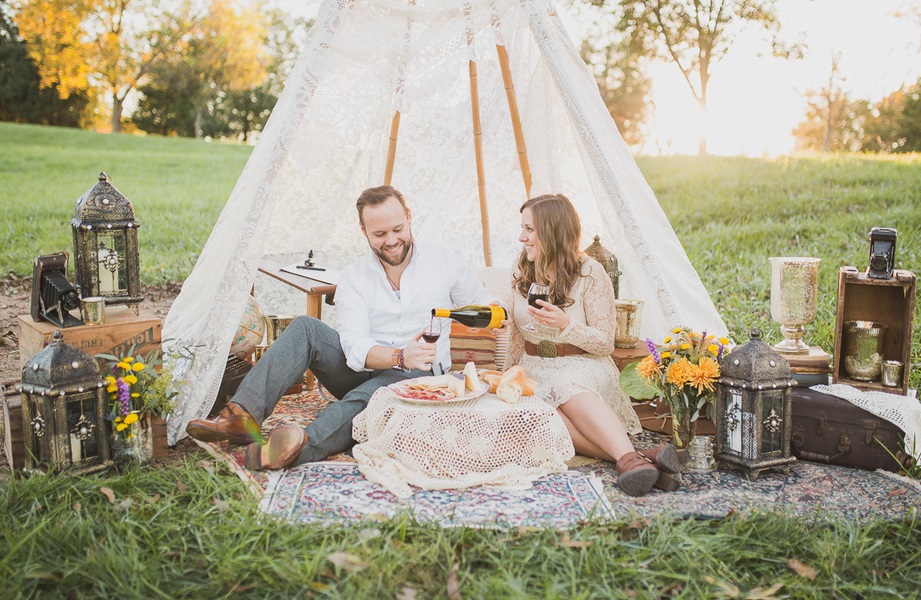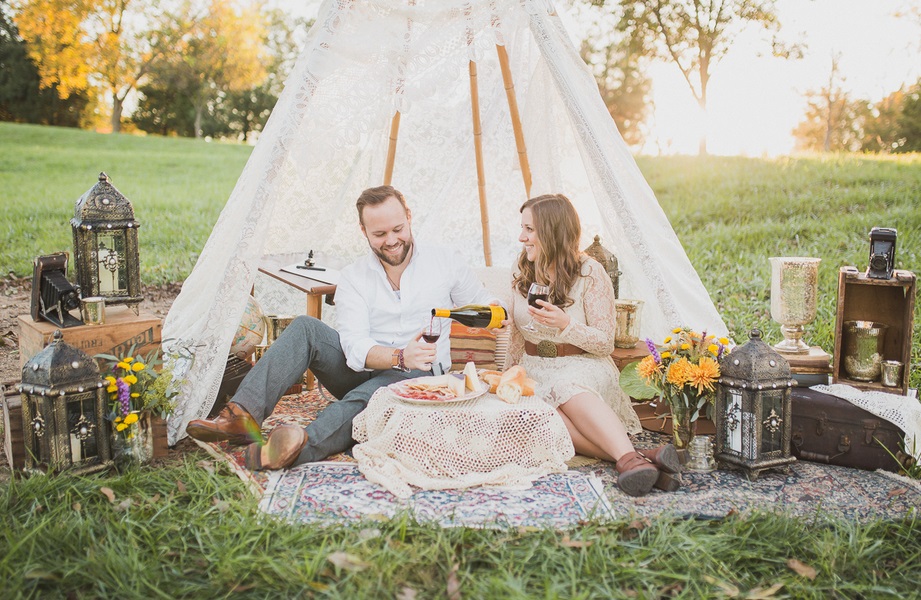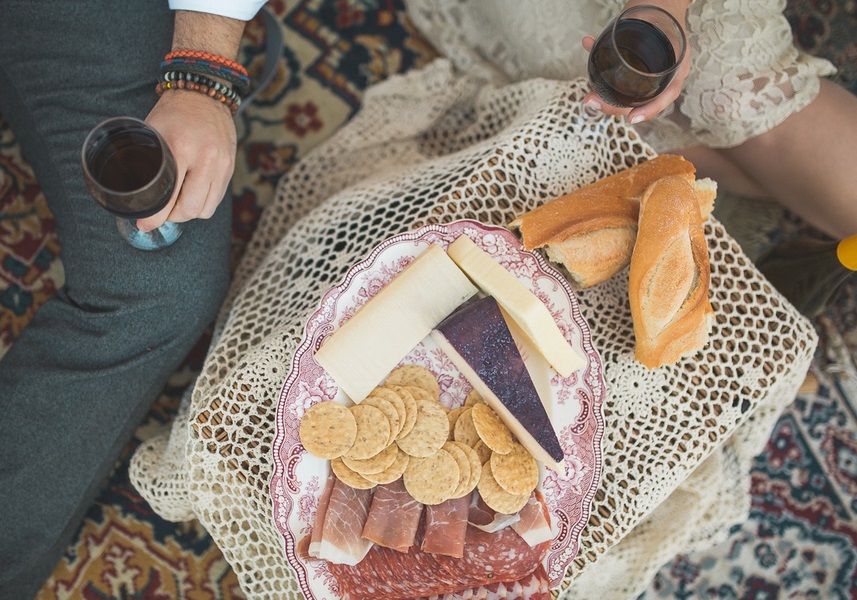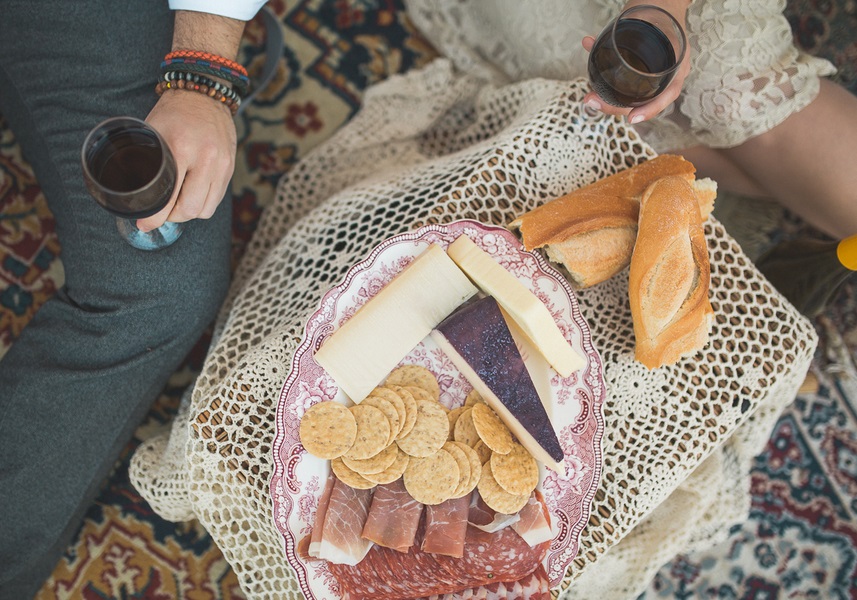 CREDITS:
Photography: Hanner Studios
Venue: Historic Oak View Park
Design + Decor: Greenhouse Picker Sisters Vintage Rental Company
Dress: Altar'd State
Submission: Two Bright Lights