OK, the couple we have today is probably one of our all time favorites. Not only because their "Vintage Village Christmas Themed Engagement Shoot" sounds like one of the coolest things ever, but because they are the couple we all aspire to be. The talented people at
Rose Trail Images
sent over this incredible shoot, and their description of our gorgeous couple, Leslie + Chris, had us screaming #couplegoals at the top of our lungs. To start this whole shebang off, let us take a moment of silence as we read this quote from 
Rose Trail
…
"Chris and Leslie swiped right for the first time… and found each other! We did a lifestyle-type shoot at one of their favorite spots, the Vintage Village, located in Raleigh, North Carolina. We had the shoot on their dating anniversary, the day before Thanksgiving, and they brought along champagne… a tradition of theirs, where they open a bottle every Saturday together after they've completed their errands for the day."
I don't know about you guys, but this gives all of us hope that true love does really exist. It also has inspired us to pop some champs every time we knock something off our to-do list. Look at us here in 2018 while Leslie + Chris are dating in 3028.
In addition to wondering how these two got so lucky on Tinder, we are also wondering why every city in the world doesn't have a "vintage village." We are feeling a little cheated out of such a cool experience! This eccentric and awesome place in Raleigh, North Carolina paints the perfect backdrop for our couple. Originally one antique store has now blossomed into a "village" that allows its visitors to gallivant around this quirky world finding a multitude of treasures.
The insanely talented people at Rose Trail Images captured the love and personality of Leslie + Chris perfectly. We feel like we're witnessing an actual glimpse into a fun champagne filled Saturday with our favorite couple, and that is made possible by this masterful photography. So not sure about all of you, but we are poppin' bottles in solidarity with Leslie + Chris as we enjoy perusing their beautiful engagement shoot.
Vintage Village Christmas Themed Engagement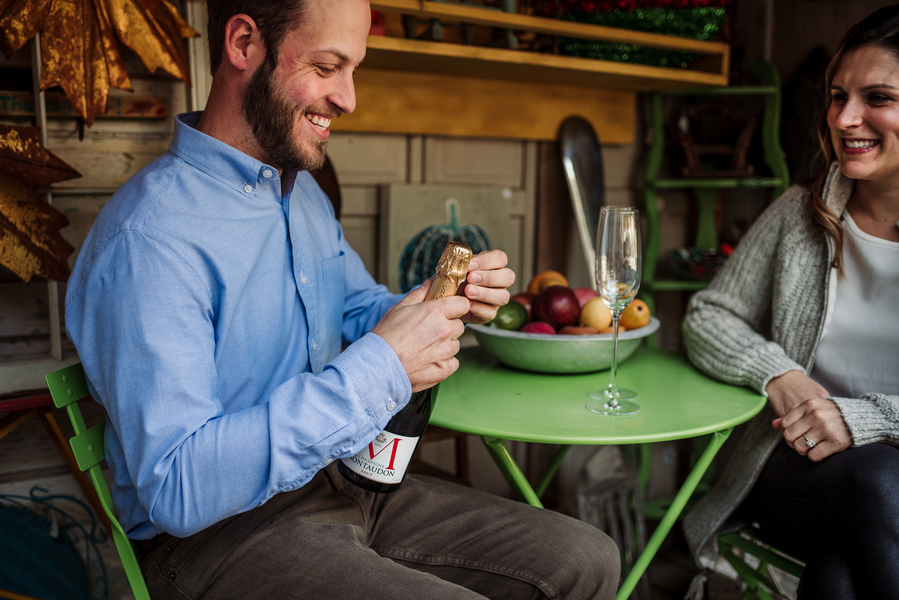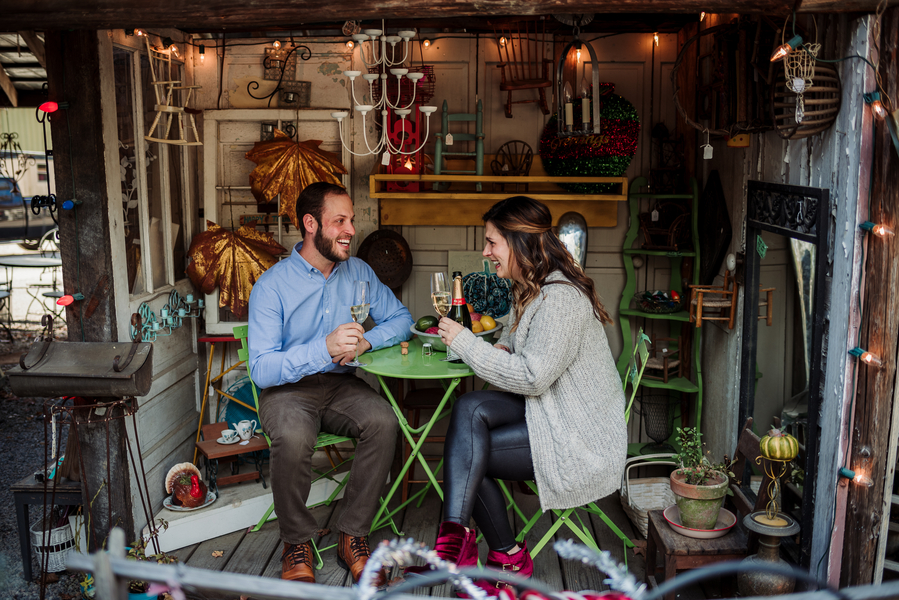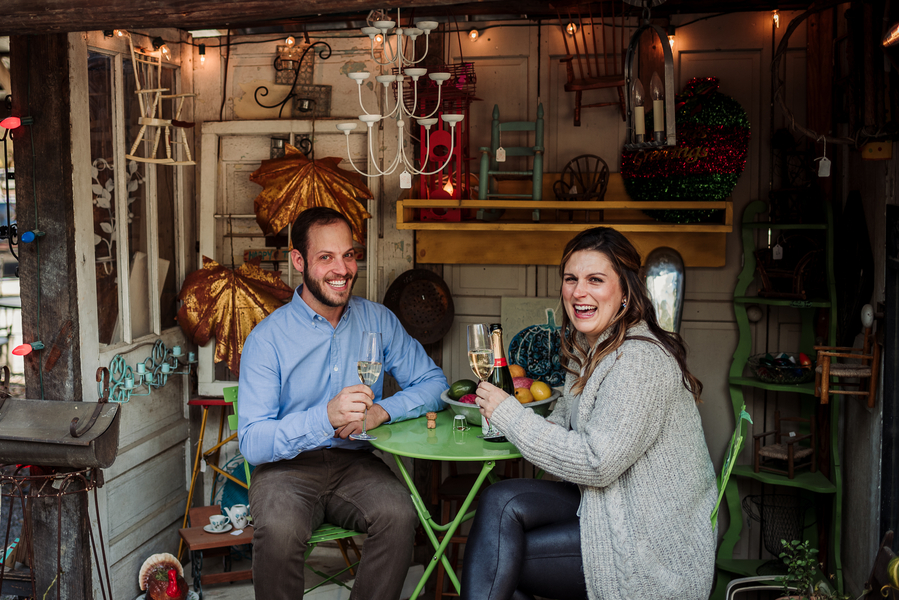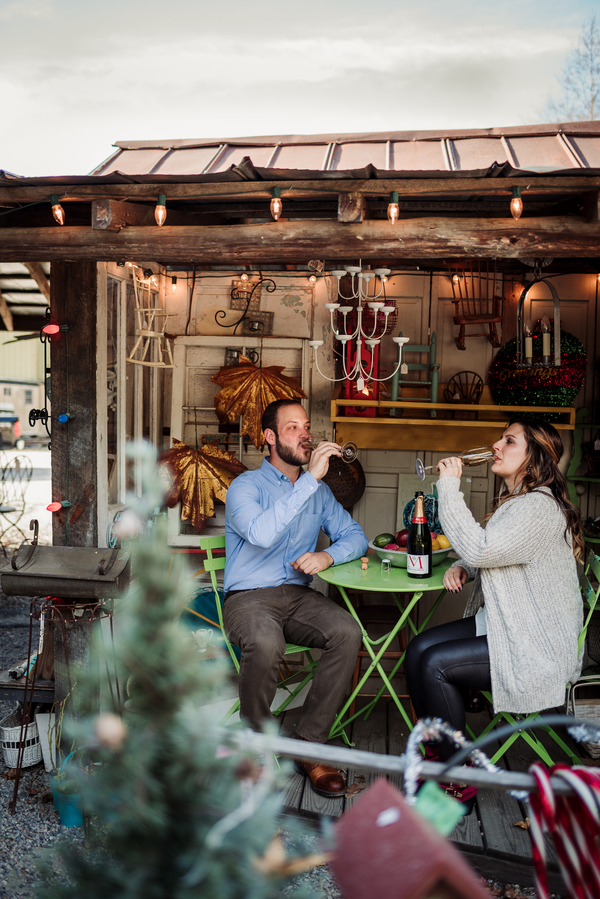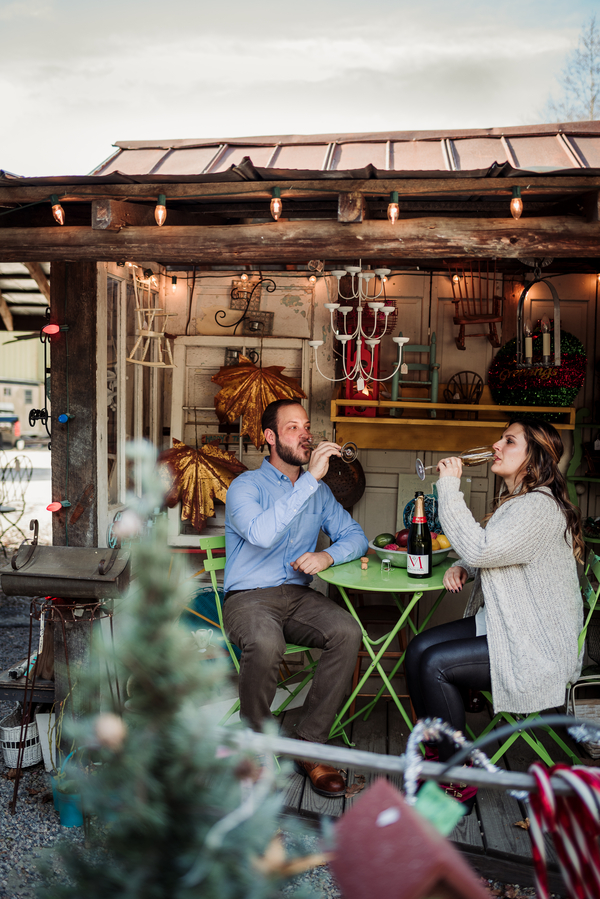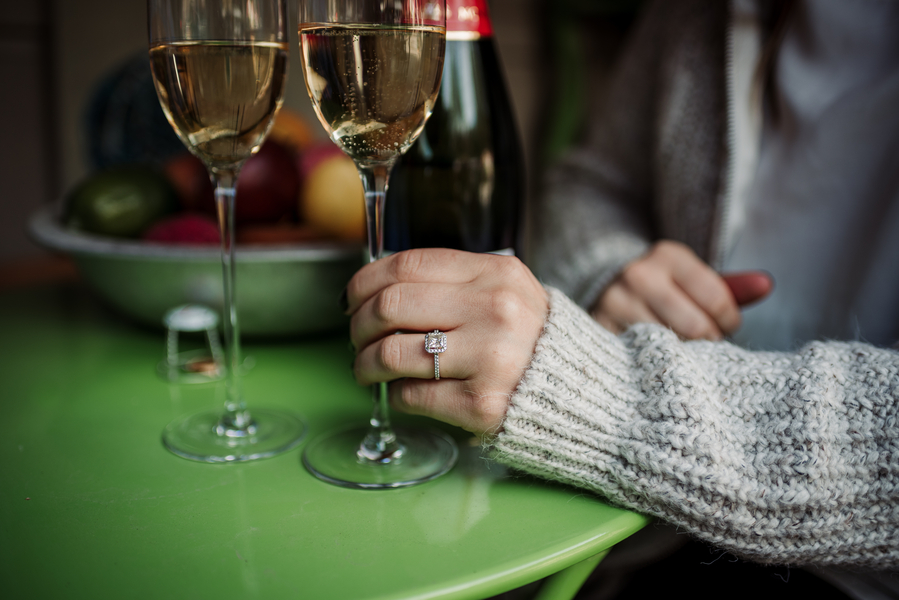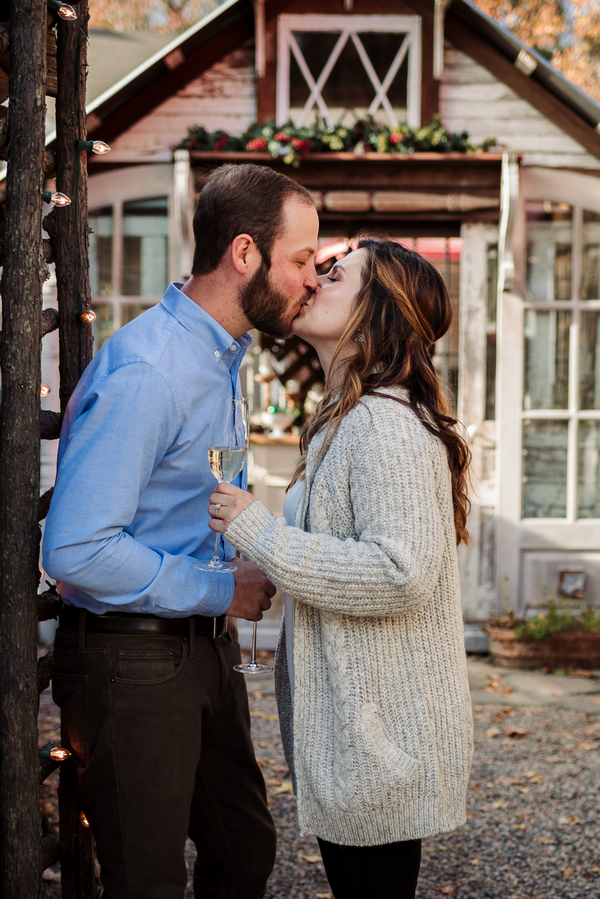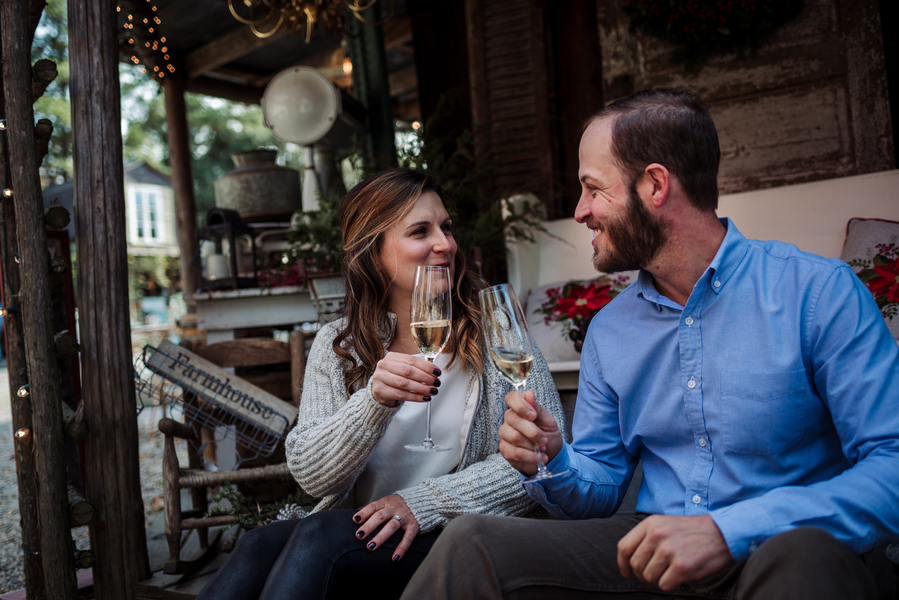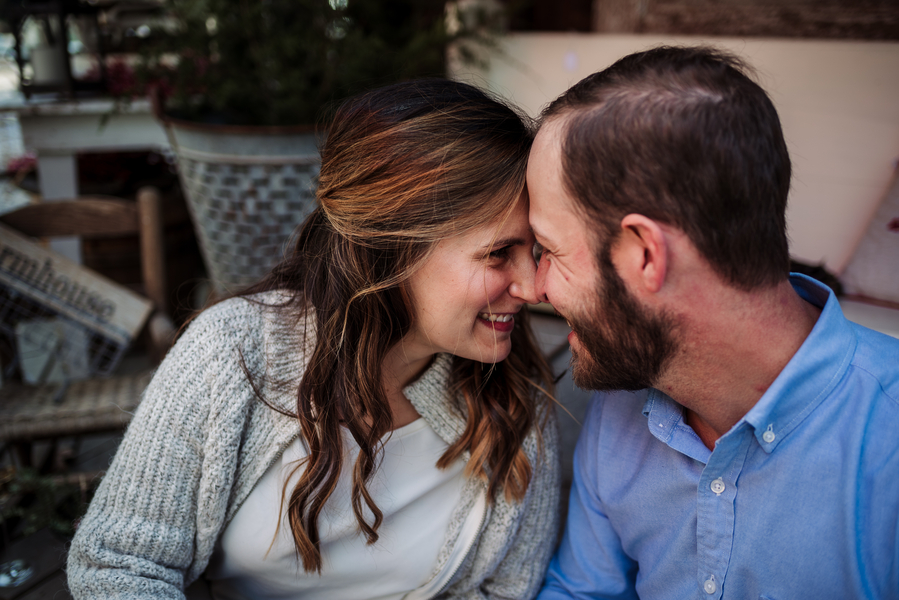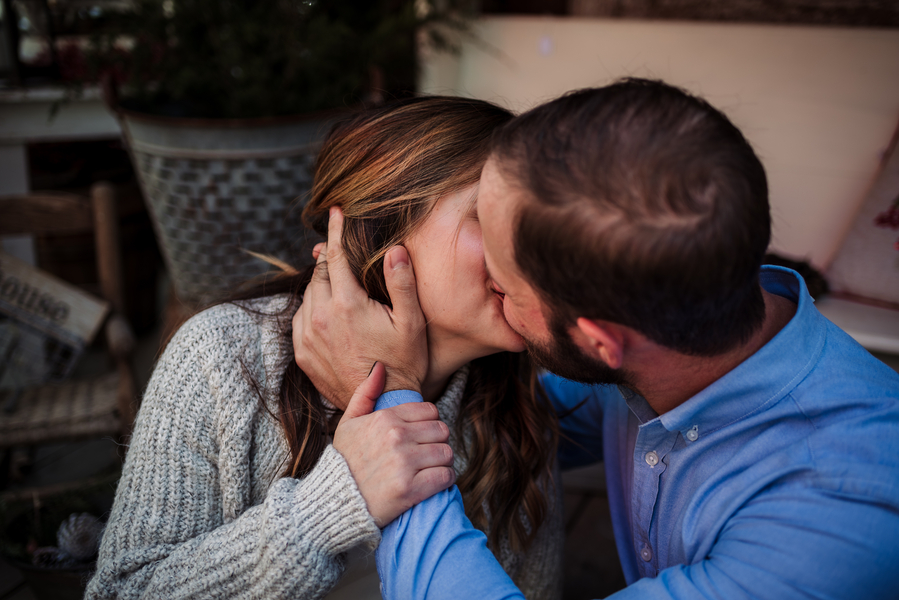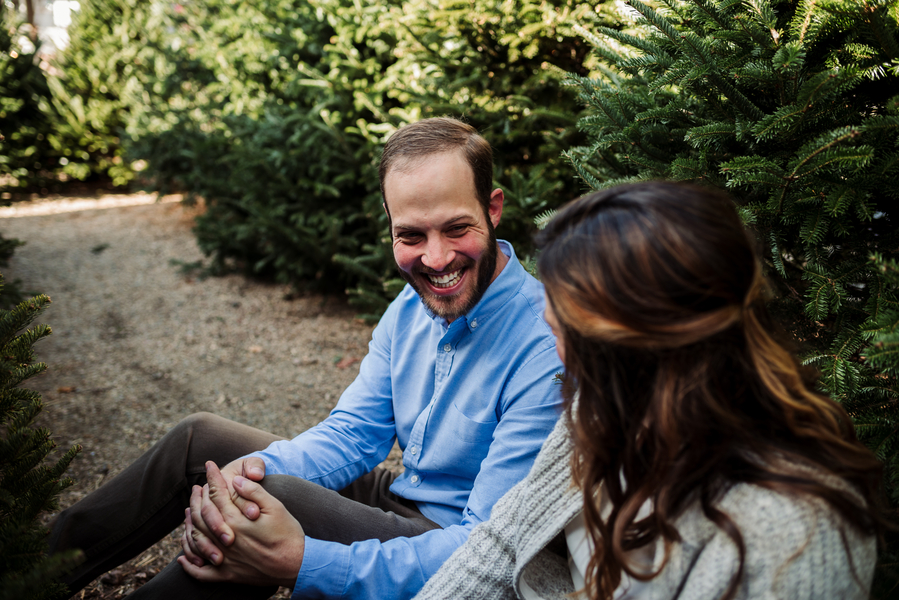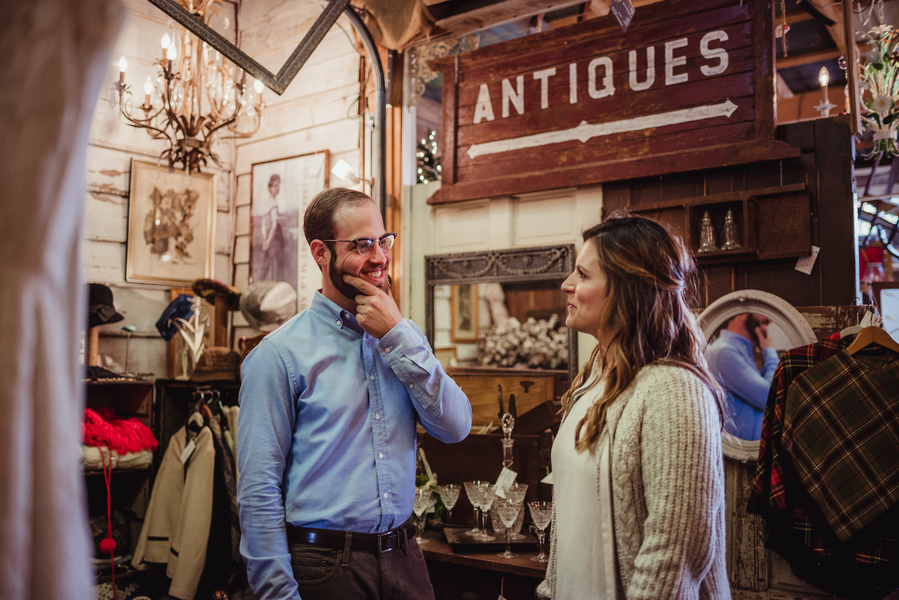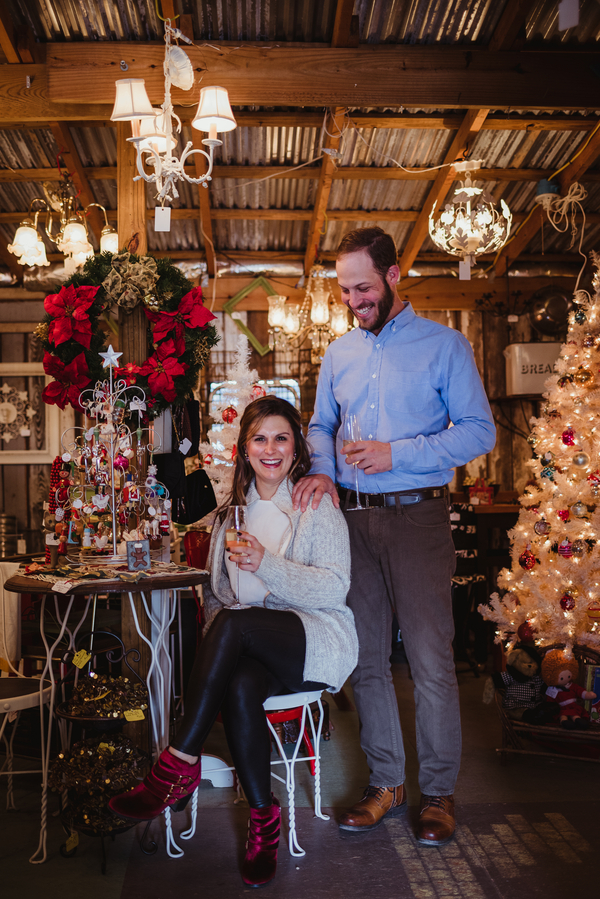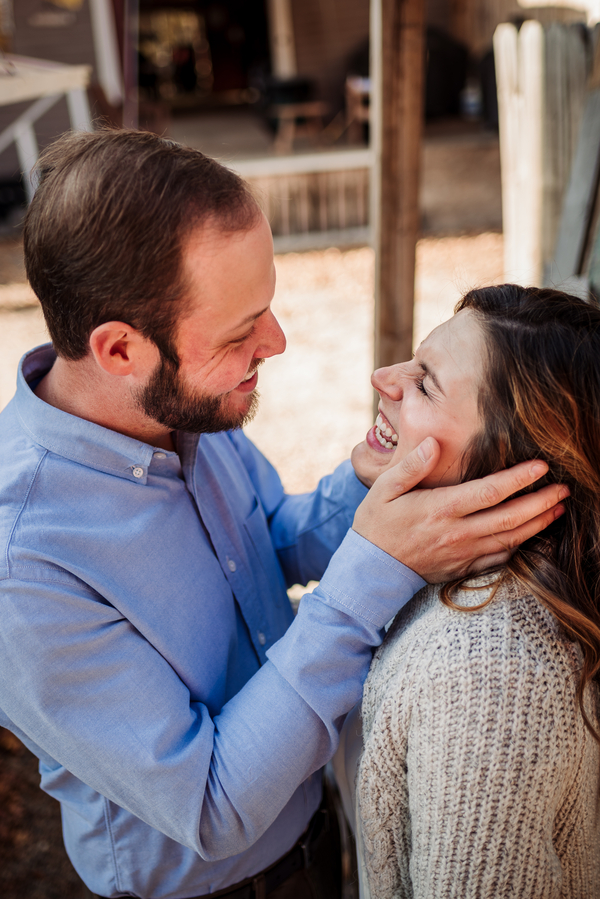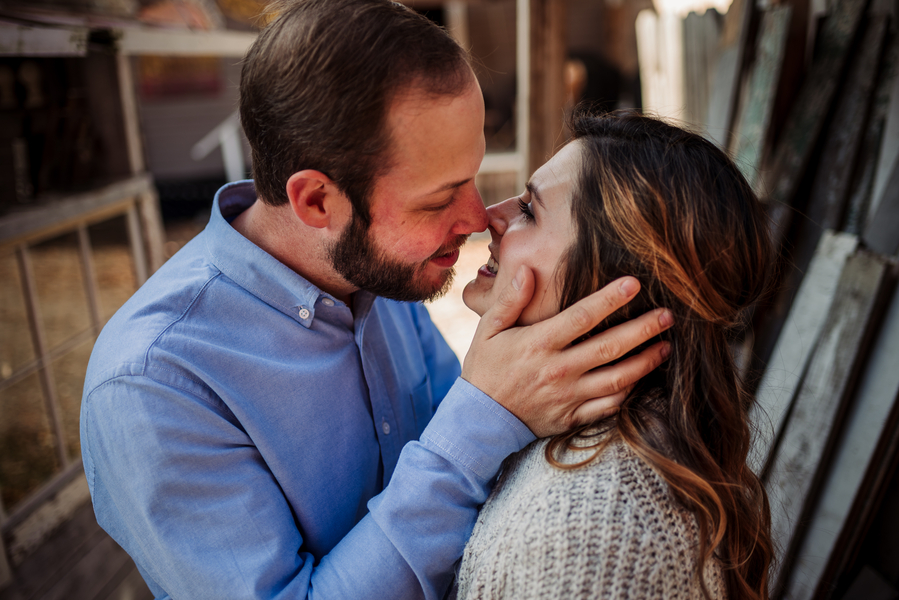 CREDITS:
Photography: Rose Trail Images
Venue: Vintage Village
Submission: Two Bright Lights