Weather tends to either be your friend or your foe, and it often is the opposite of what you're needing. Similar to the phenomenon of needing a garment in a particular color/style, having to eventually settle when you become convinced it's a figment of your imagination, and then having to see 20 perfect options after the event has already passed. Seriously, is there some ironic fashion higher power out there that likes to torment us all!? We'd like to know. But every once in a while, weather throws you a soft ball and creates such a special atmosphere for a shoot that you'd be crazy not to take advantage. This is exactly what happened to our friends at Wild Heart Films with this spectacular vintage windstorm engagement shoot.
According to our gorgeous bride-to-be, "on Thursday morning, the day I was supposed to fly out, I got a frantic text from [Wild Heart Films] saying that a 'Bomb Wind Storm' was expected to hit Virginia Beach and the surrounding areas early Friday morning.  Luckily, none of my flights were delayed or cancelled and I landed in Virginia Beach late Thursday night! Phew! It was definitely windy, with some gusts reaching up to 40 mph, but we decided to tough it out and make it work! Goodness, am I thankful that we did! These pictures are memories Xavier and I can hold onto for a lifetime! In each one I am taken back to the exact moment and can remember what we were saying and feeling… most of which was, 'I am so freezing' and 'I can't believe we are doing this,' but in the end these amazing shots were more than worth it!"
You can say "more than worth it" ten times over. The wind, stunning beach setting, and fabulous styling all combined to create nothing less than magic. Let's all pause and jot this down for future memory… if you ever are going to do a shoot in the wind, be sure to incorporate a vibrant floor-length chiffon skirt. The movement and drama created by just this one garment is incredible and deserves to be immortalized. Not to mention the fabulous vintage-inspired lace top and jaw-dropping bouquet provided by The Hanging Gardens that take this session over the top. We don't mean to sound dramatic, but this shoot is essentially the equivalent of catching the elevator right as someone gets off, cutting into the perfect avocado, and getting a seat on the subway all wrapped into one.  
Vintage Windstorm Engagement Shoot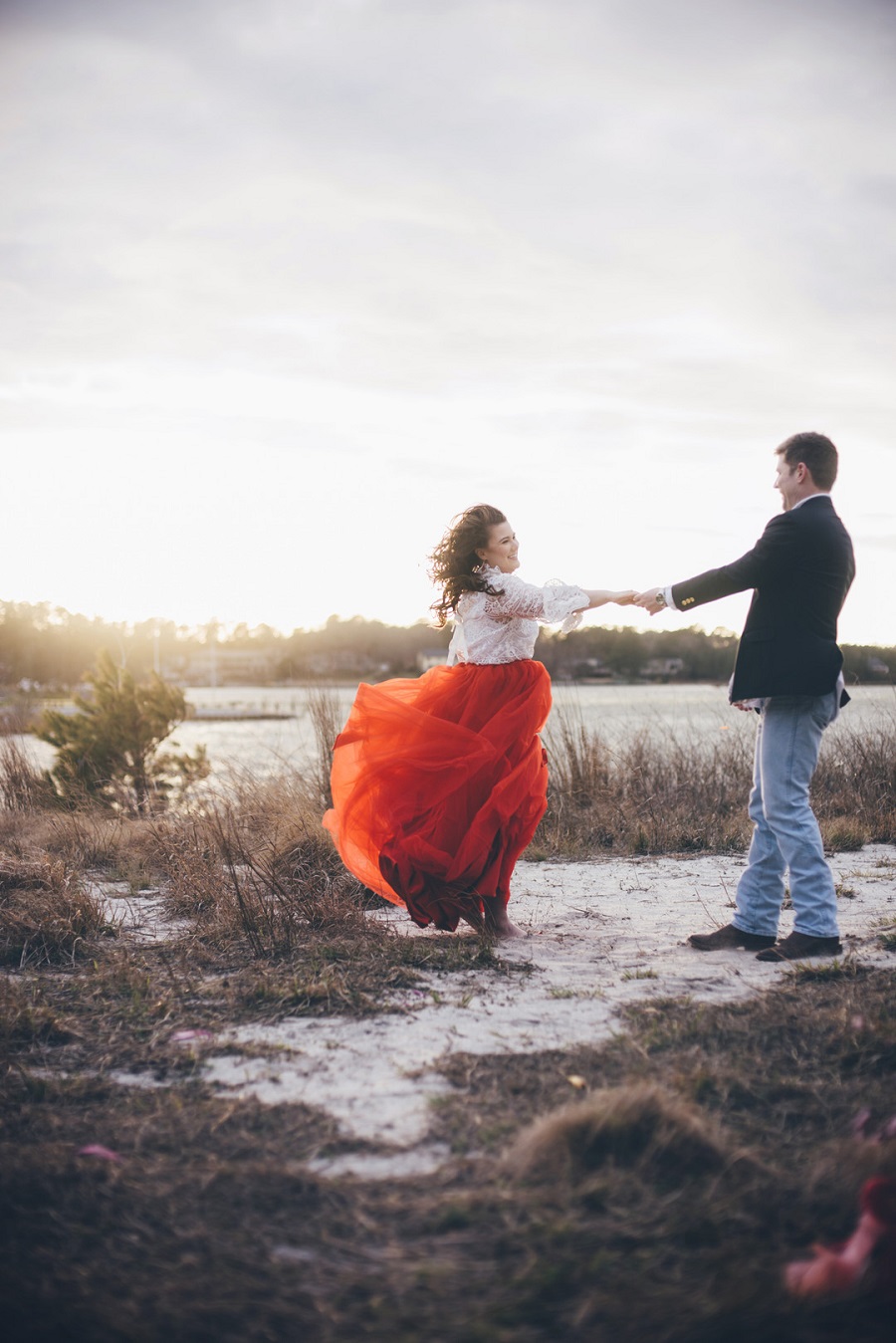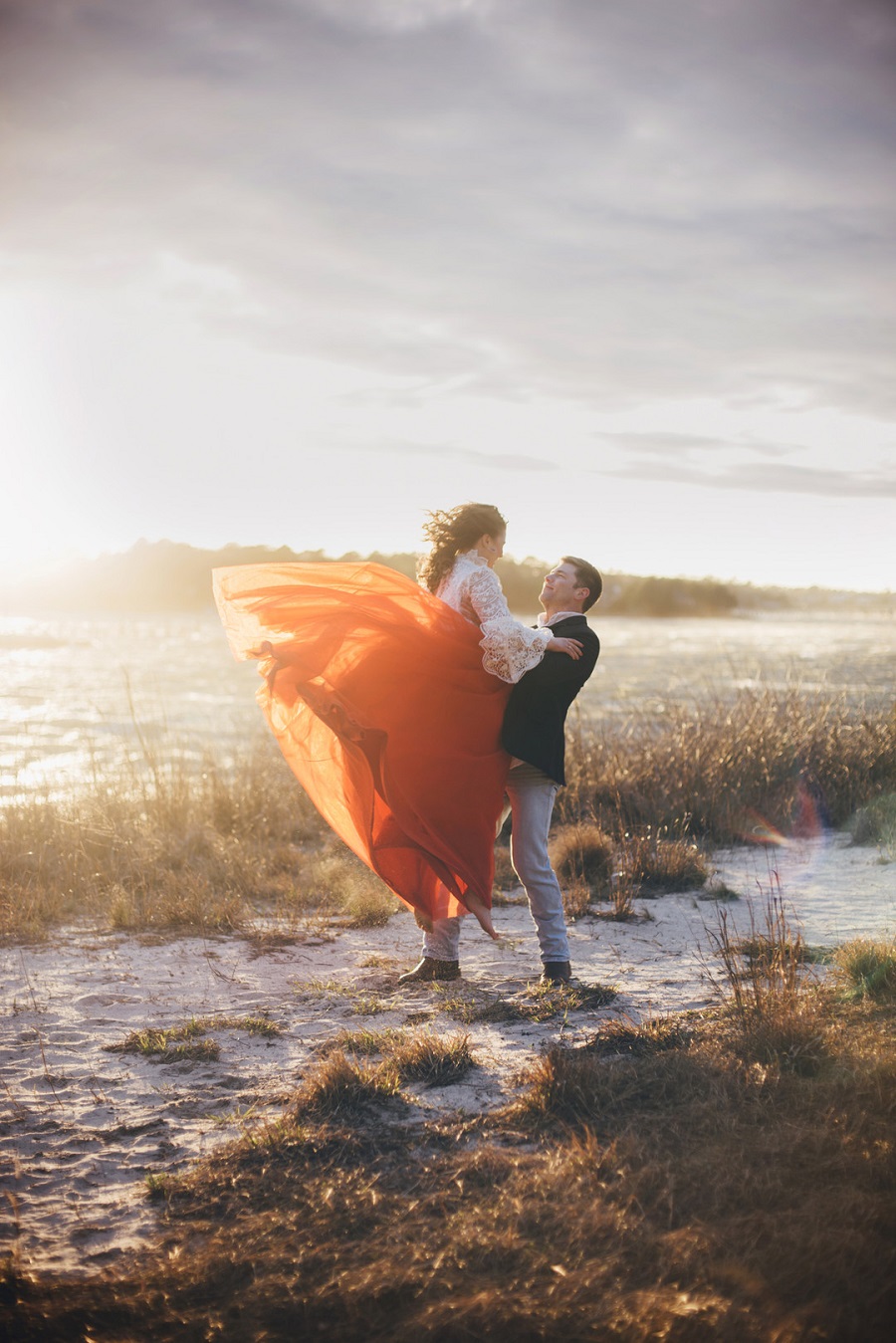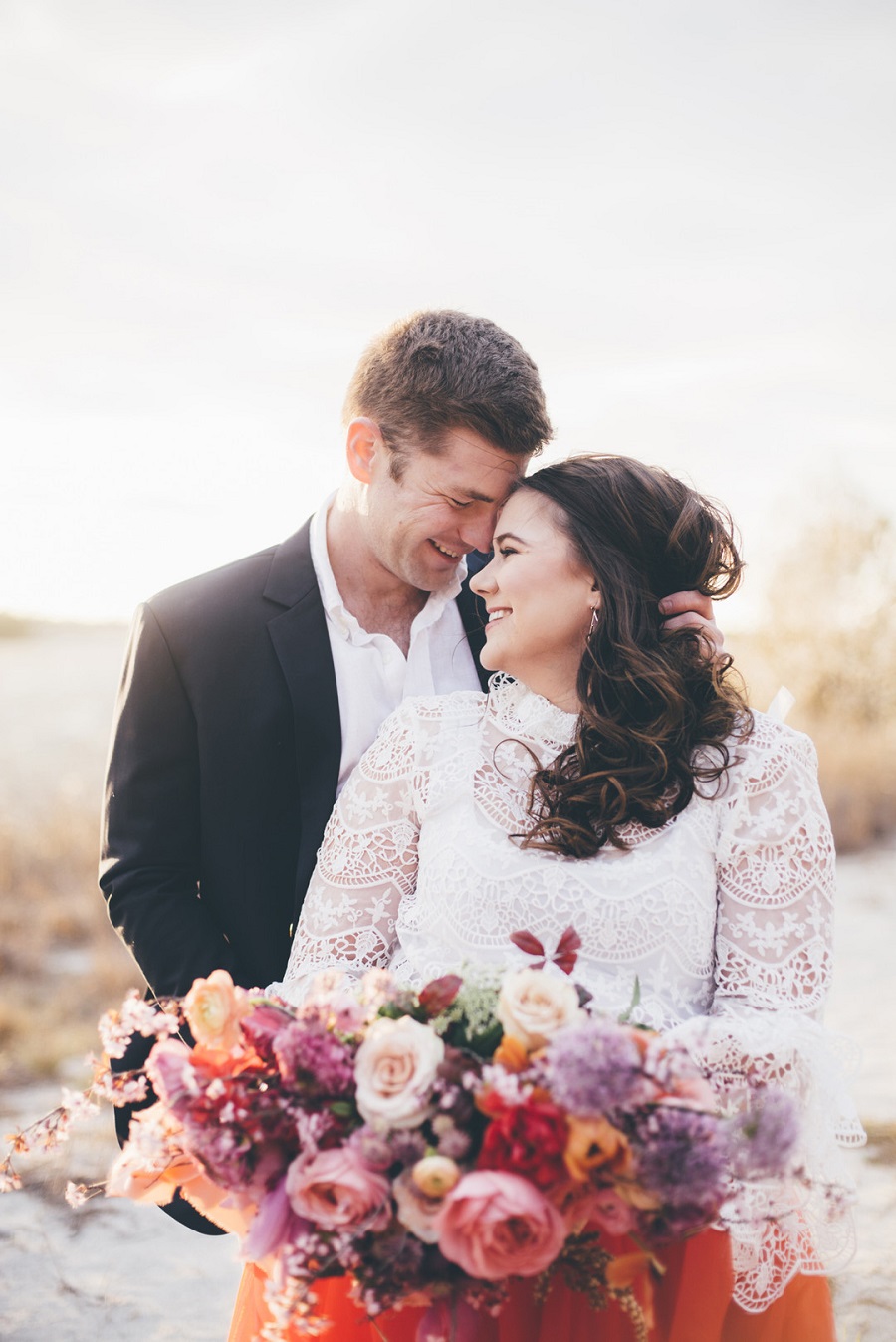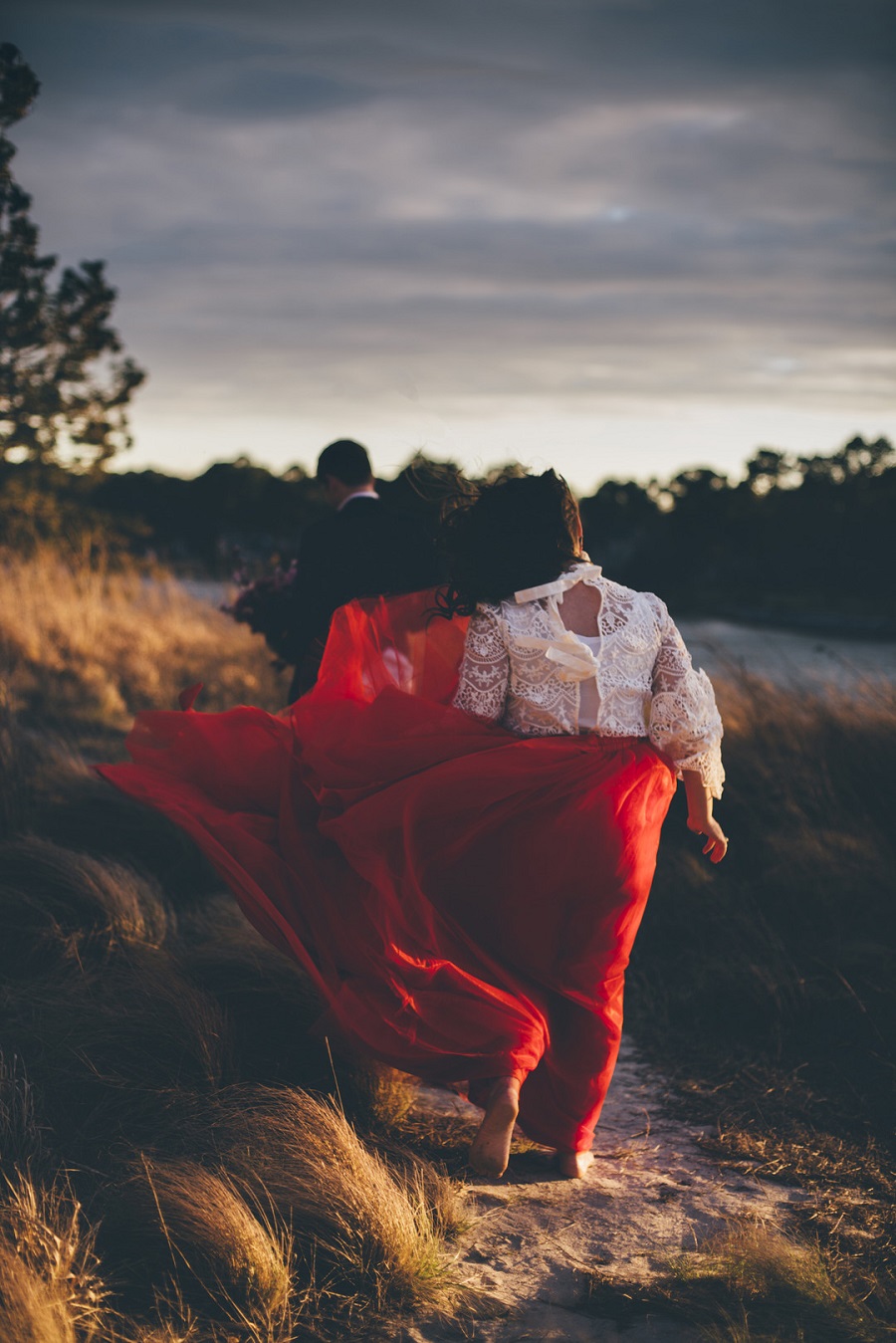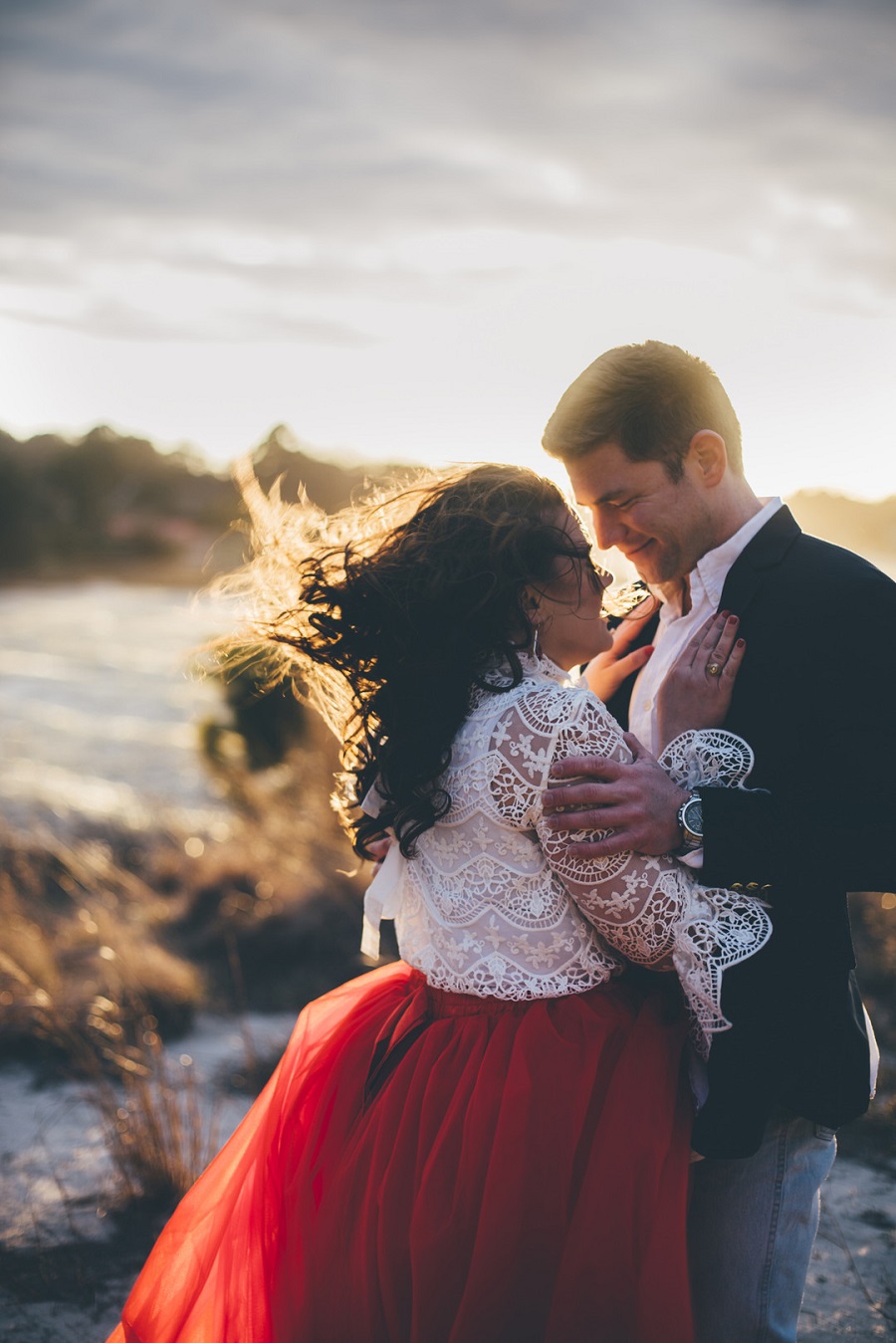 CREDITS:
Photographer:  Wild Heart Films//Beauty: The Makeup School by Sarah Rillon//Other: First Landing State Park//Floral Designer: The Hanging Gardens
Submitted via Two Bright Lights