So, ladies. You've just went through months (maybe years) of planning the day of your dreams. Finally, it arrived and was everything you could have ever dreamt it would be. Maybe some are glad the stress is gone, but we're pretty sure that most of you out there have the "post-wedding blues." That terrible sickness that comes over you after one of the biggest and most special days of your life is in the past. But not to worry, for you're in luck! We happen to have a remedy for yourself, friends, or loved ones that may be experiencing this phenomenon. We partnered with the extremely talented Megan Hamilton Weddings to show just how special bridal fashion illustrations can be. Not sure what we mean? Well, keep reading. P.S. – we have a royal wedding surprise at the end that you just can't miss.
Megan has over two decades of design, illustration, and retail sales experience in the fashion industry. She illustrates bride and grooms, bridesmaids, flower girls, and wedding accessories. Often, her stunning work is given as gifts to brides, wedding guests, bridal parties, and families. And if that wasn't enough, Megan also creates venue illustrations, works with bridal invitation designers, and sketches in-store for bridal boutique events!
Megan hand-draws every detail through pen and ink, watercolor, and colored pencil techniques on large format (11 x 14) heavy weight Bristol paper. When you look at her incredible work, you'll be just as shocked as we are that she does this all by free hand. The custom illustrations are then packaged in lovely presentation folders and shipped worldwide if needed.
This super talented chick has been featured in wedding publications such as The Knot, Bridal Buyer, Bridal Couture, Exclusive Brides, Southern Brides, and now, The Vintage Herald (shameless plug, we know). Her illustrations have been used to create logos for boutiques and were even exclusive to the Wedding Channel Couture Show presented by The Knot during bridal fashion week. In other words, this girl is crazy-talented.
If you all want to make the best decision of your lives and get a drawing from her, head to her Etsy shop or website! You'll be in good hands, trust us. How do we know that, you ask? Oh, maybe because she did a custom drawing for us. And not just any random drawing. In honor of the royal wedding, she drew one of our all-time favorite royal wedding gowns. Any guesses? Head to the end of the post to find out. 😉
Sampling of Megan Hamilton Weddings' Bridal Fashion Illustrations and Products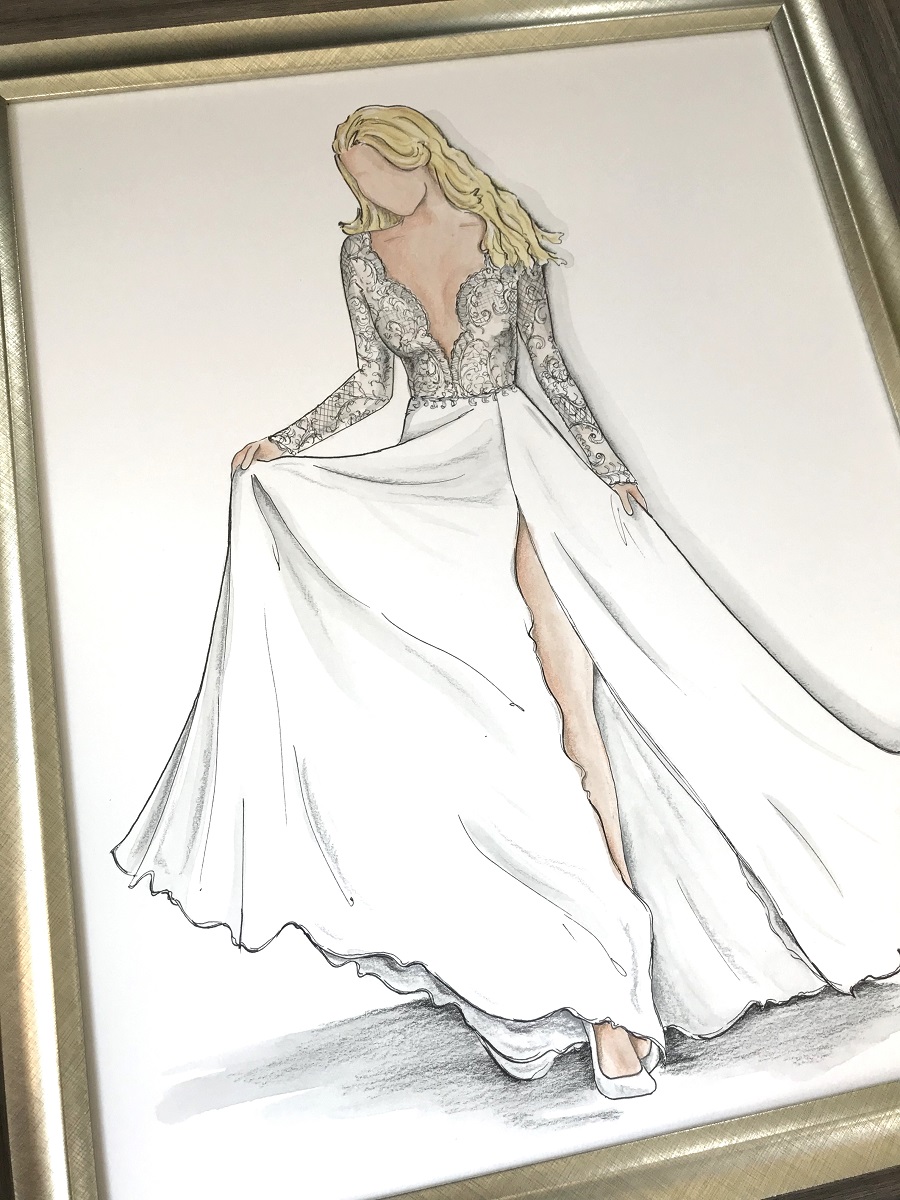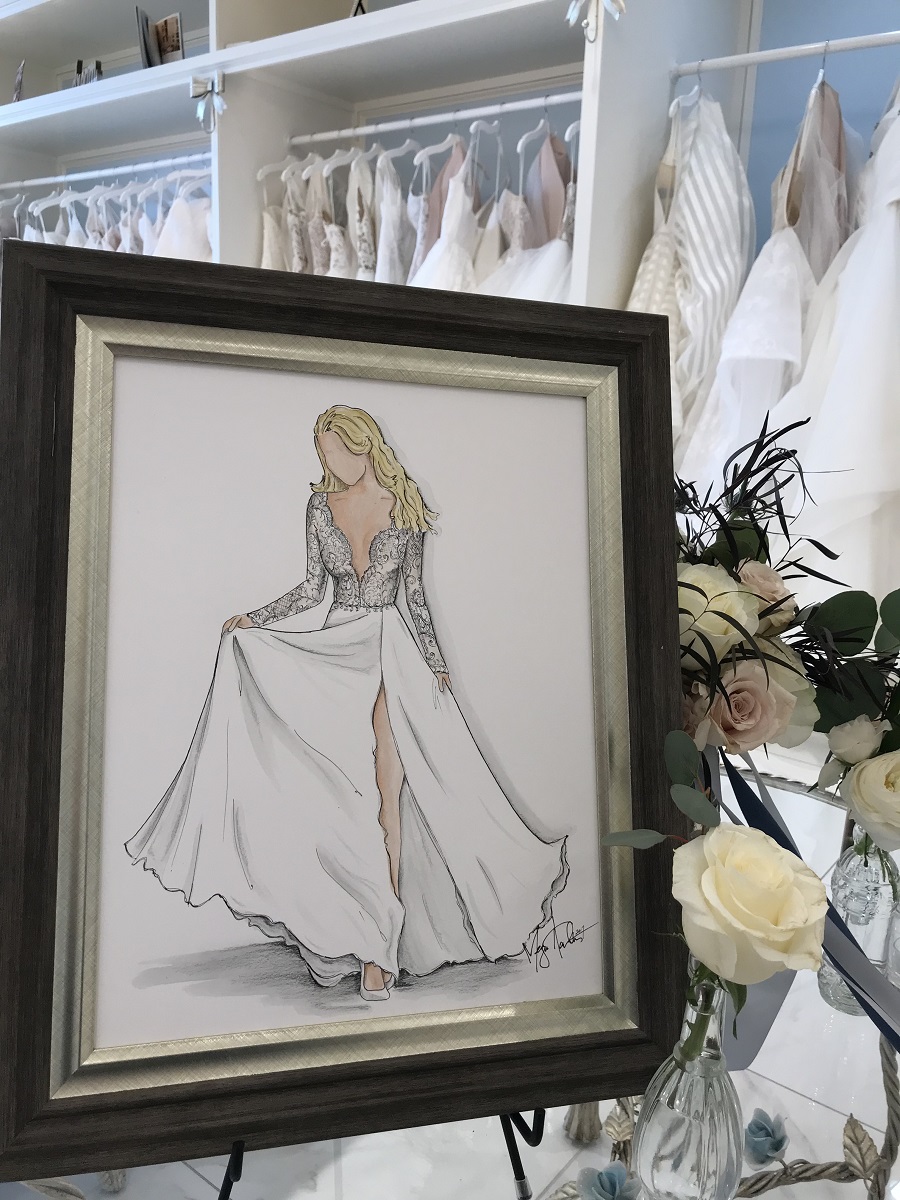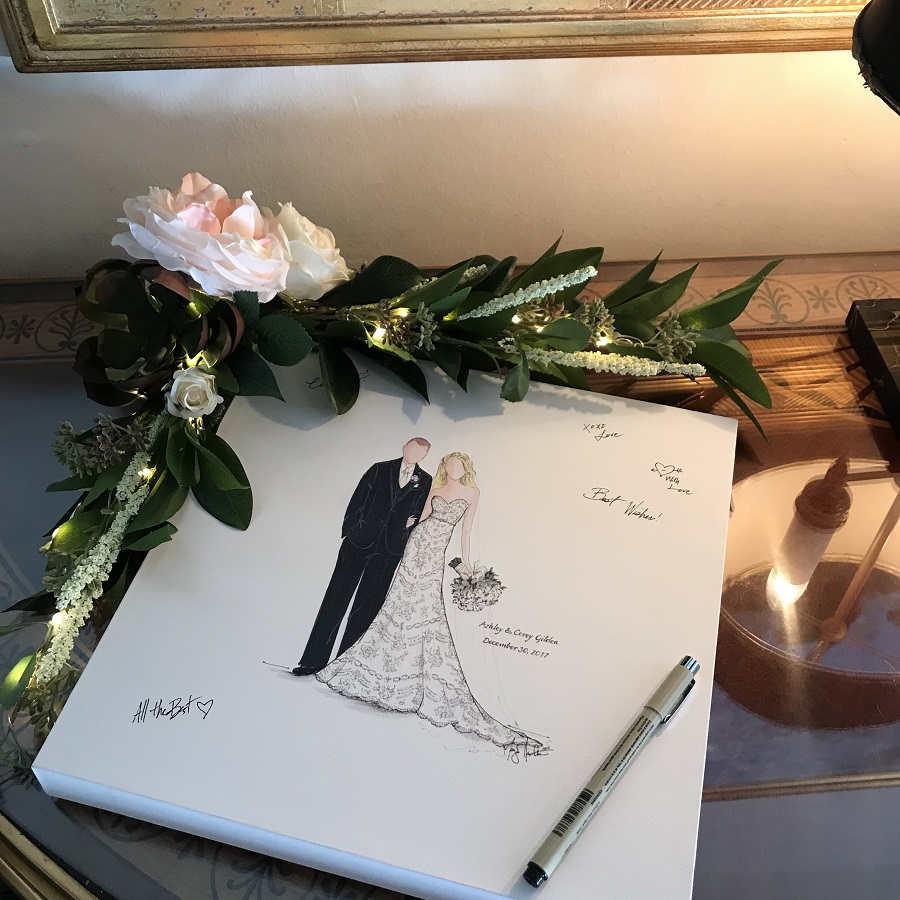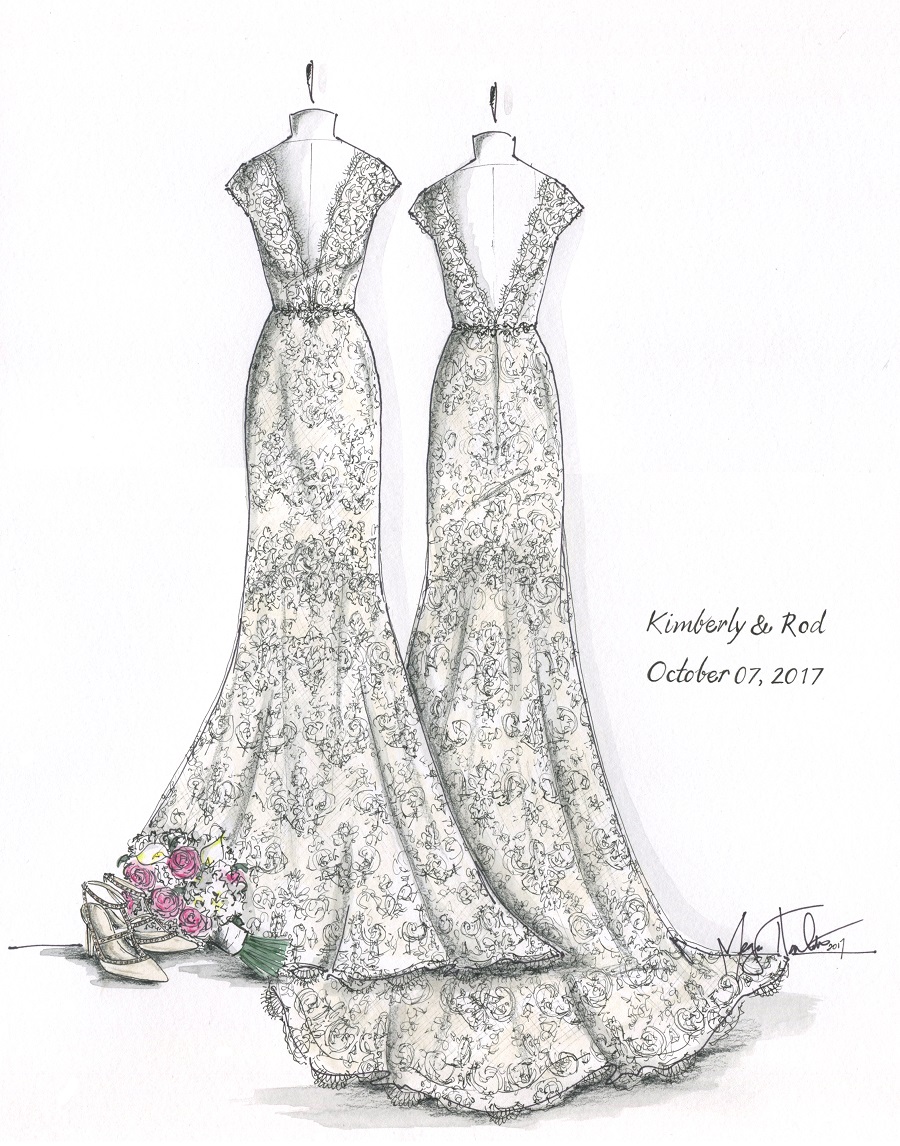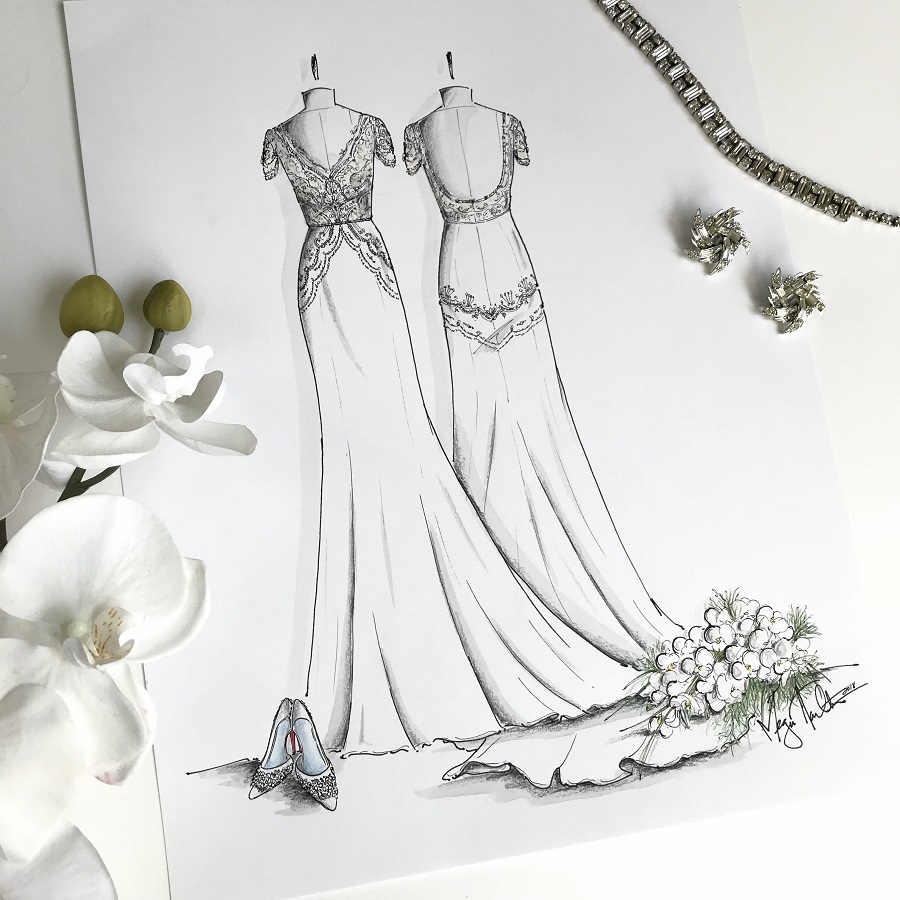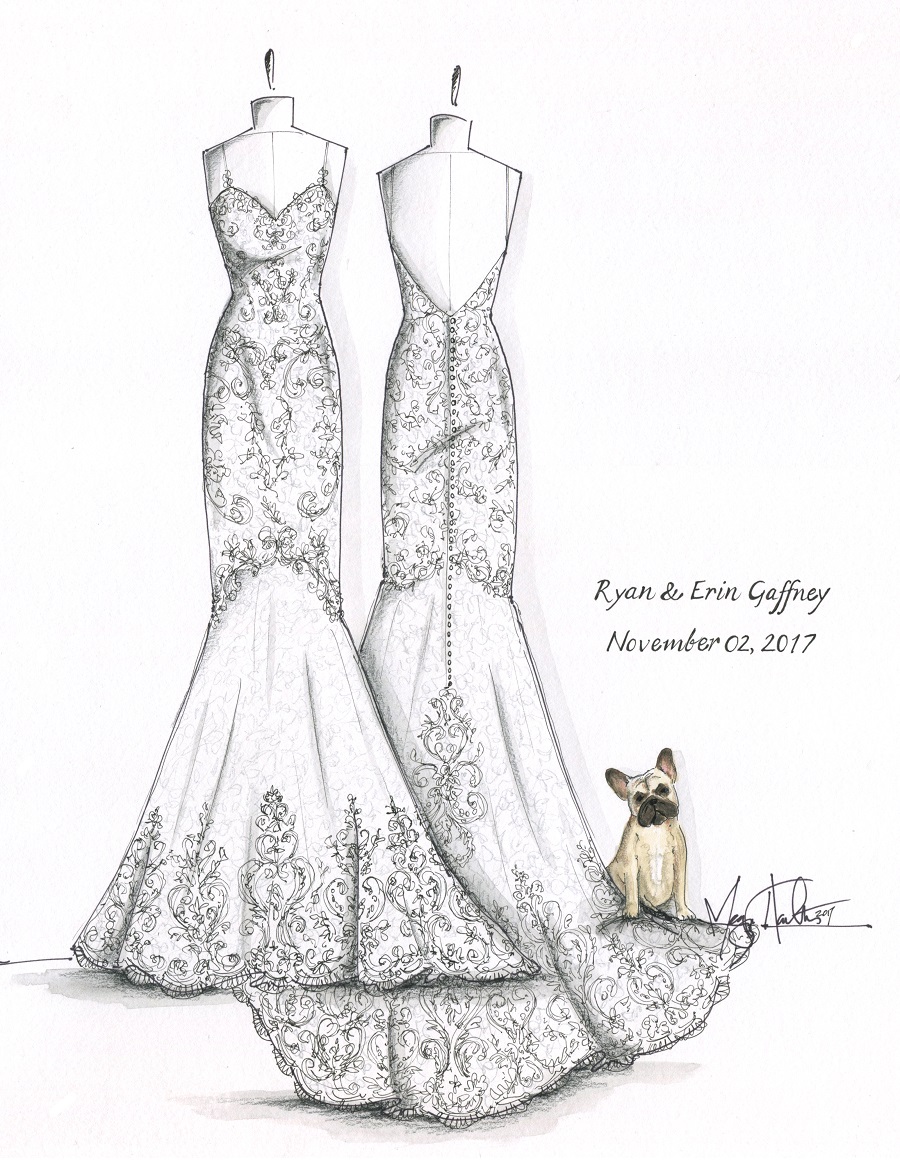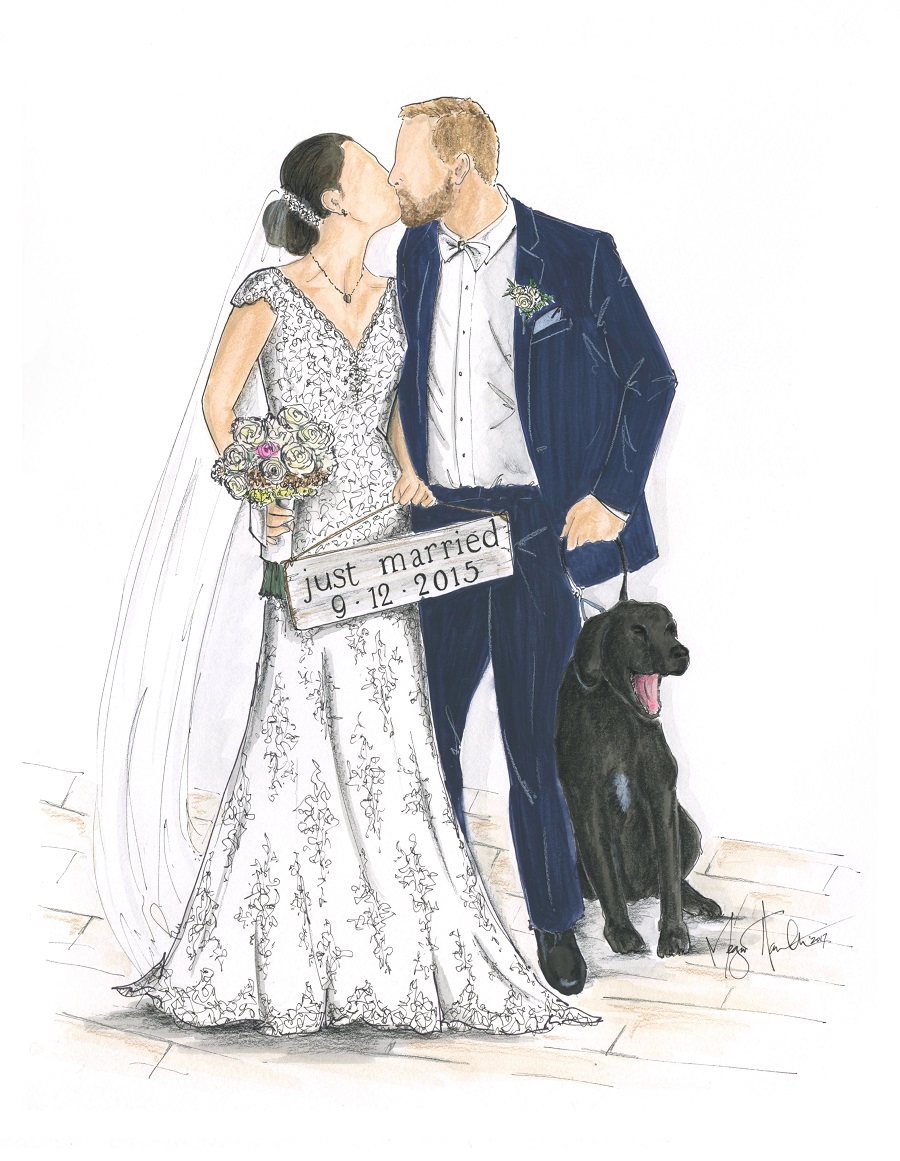 Royal Wedding Surprise…
This is just too much. We can't stop staring (or sliding)!
CREDITS:
Illustrator: Megan Hamilton Weddings