It can sometimes be difficult to find the Holy Grail of accessories (oh, you don't say?). Now, we aren't talking about the long-sought-after chalice, but rather accessories that are of amazing quality, don't break the bank, and are actually inspired by history. You may be saying to yourself, "Oh my stars and garters, such a thing cannot exist!" Oh, but it does. Here at The Vintage Herald, we are always on the lookout for amazing vendors that produce such caliber of products. Which is why, with great pleasure, we get to share with all of you Edera Jewelry's new 2018 collection, "Tesora."
Edera is a luxury collection of jewelry and accessories for brides who have an eye for fine details and a romantic, vintage-inspired aesthetic. Designer and lacemaker, Ivy Long, started Edera in 2006 with a vision of providing heirloom-quality bridal designs created using traditional lacemaking techniques. The Tesora Collection was inspired by the architecture, history, and natural beauty of Italy. Each design in the collection is named after a place in the country. For example, the stunning Fiorenza earrings contain intricate golden lace motifs that were inspired by Florence's Ponte Vecchio and the city's fleur de lis emblem.
Why "Tesora?" According to Ivy, "the collection takes its name from the Italian word 'tesora,' a term of endearment that means 'treasure.' [She] also chose the name because of its similarity to the word tessera which is a small piece of tile used in mosaic work. Many of the designs were inspired by the mosaics found in the cathedrals and Roman ruins throughout Italy."
This shoot was brilliantly photographed by Colette Kulig, a Vermont wedding and fashion photographer. We love the nod to ancient Rome, Middle Ages, and Renaissance eras through the gorgeous gowns by Joanne Fleming, the stunning venue of the Marble House Project, and the romantic hair and makeup by Sarah Crowley and Jennifer Perellie. This team was able to perfectly show-off such an incredible line of jewelry. Trust us, you'll want one of everything after looking at this truly breathtaking collection!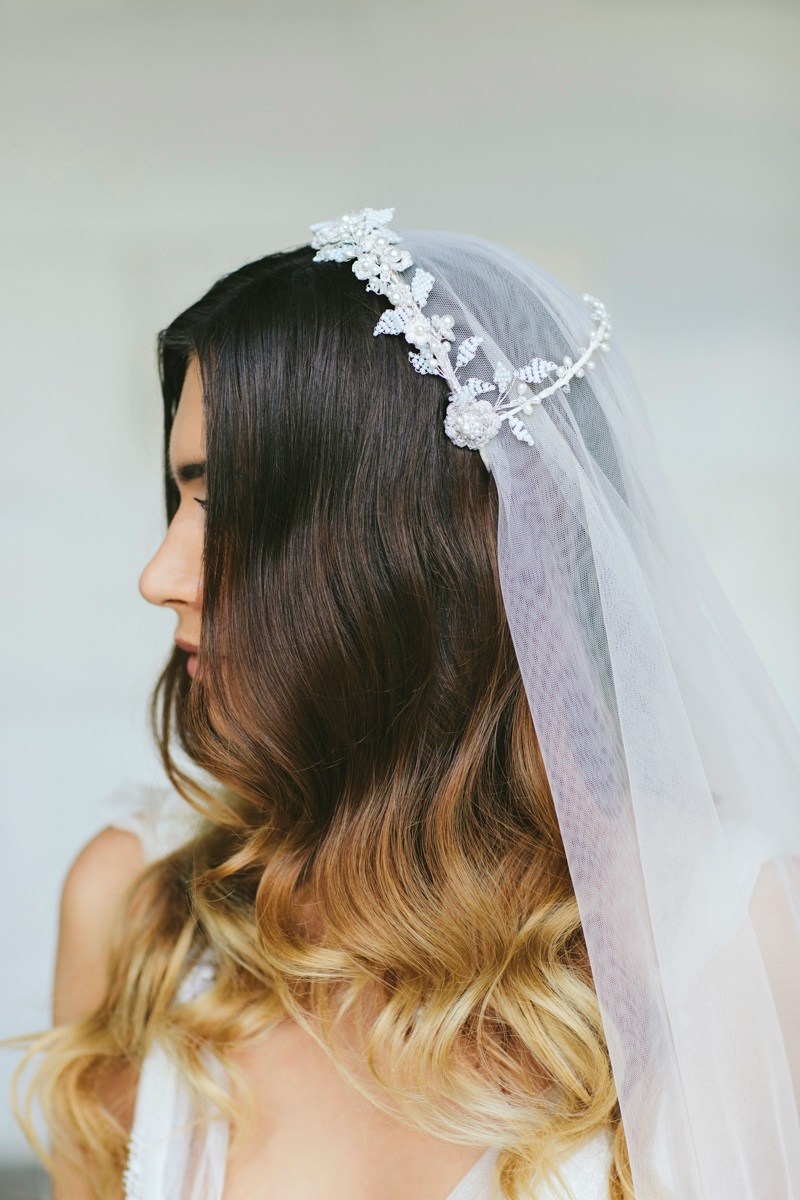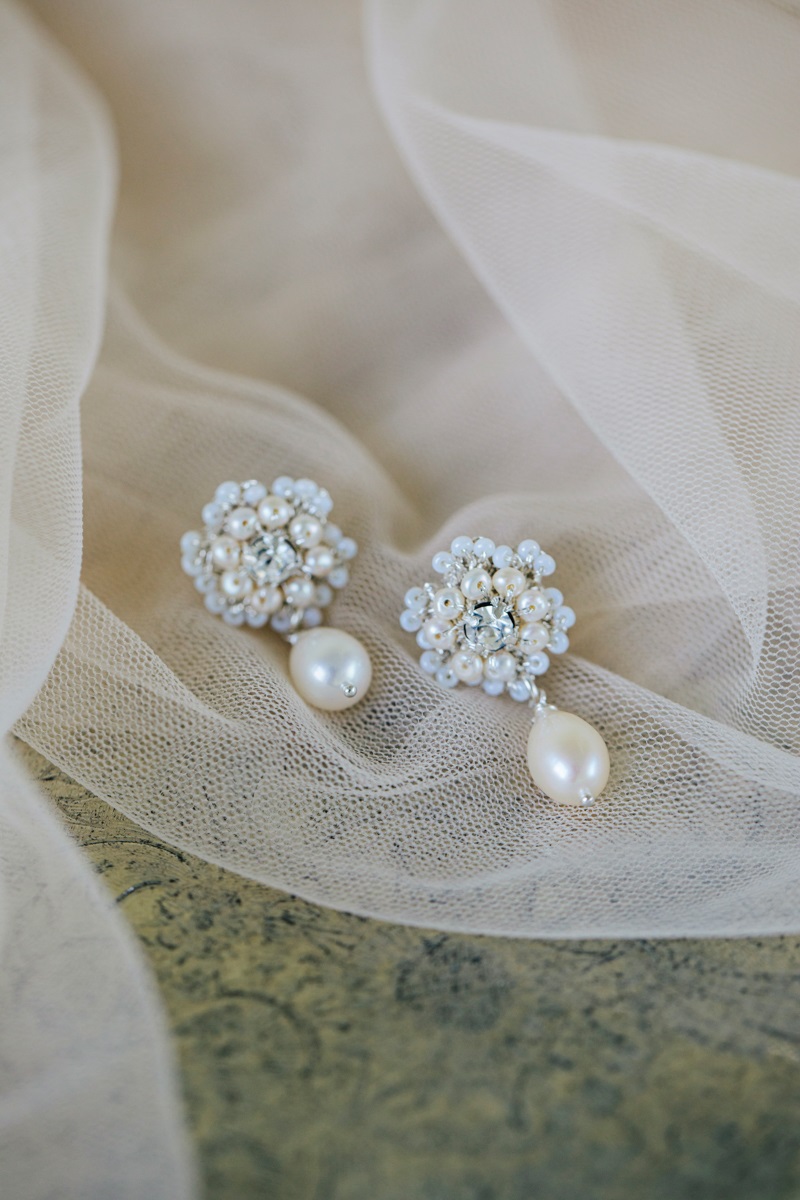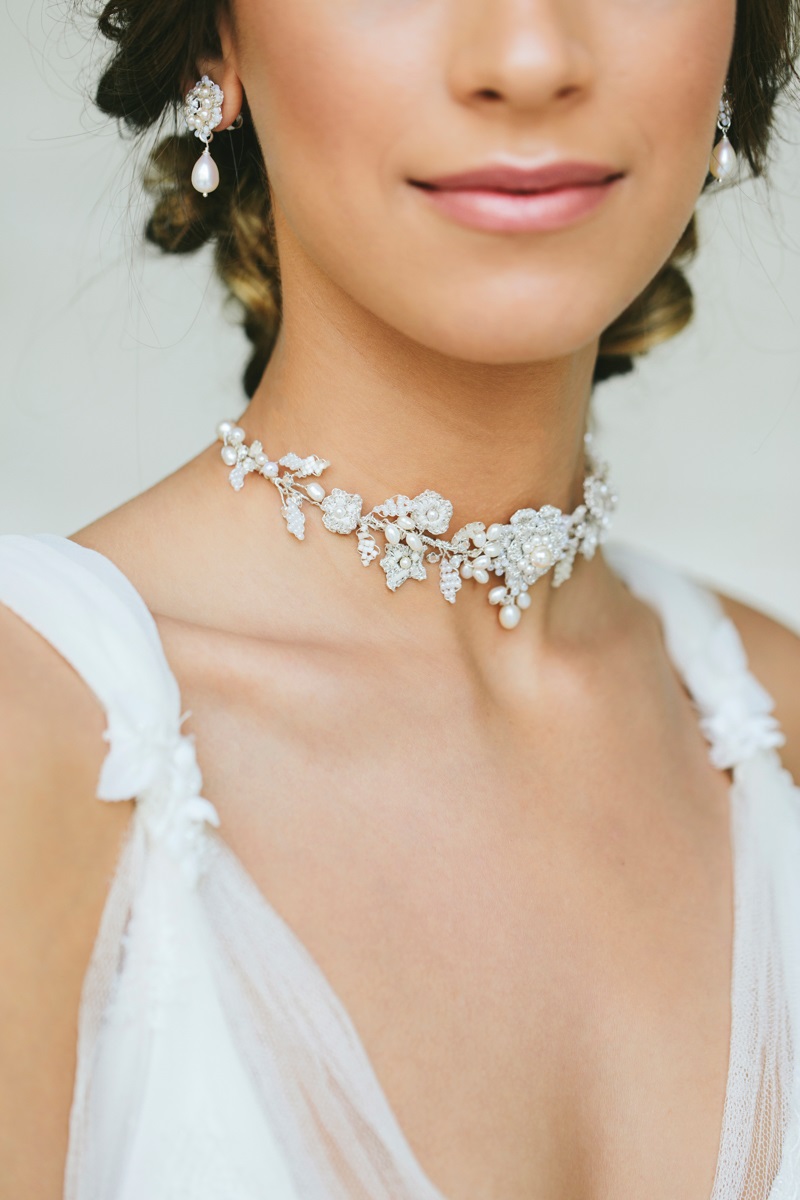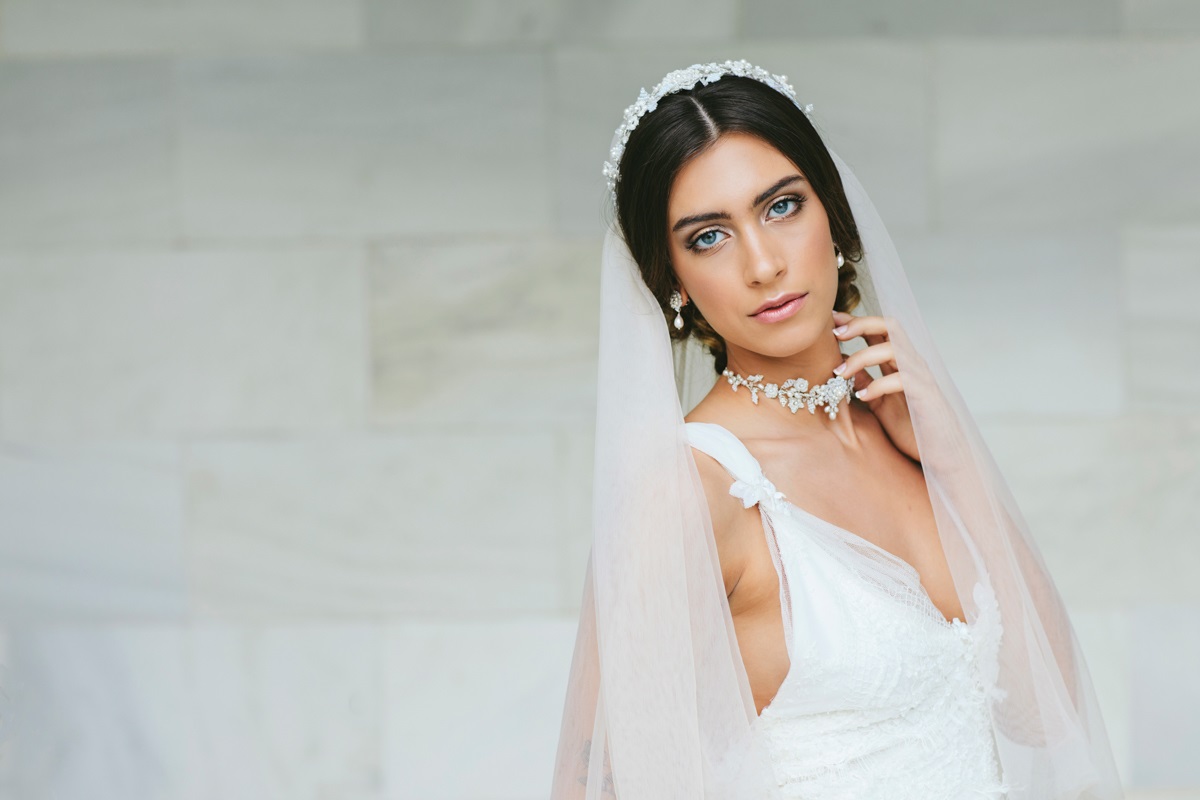 Link to Products: Necklace | Earrings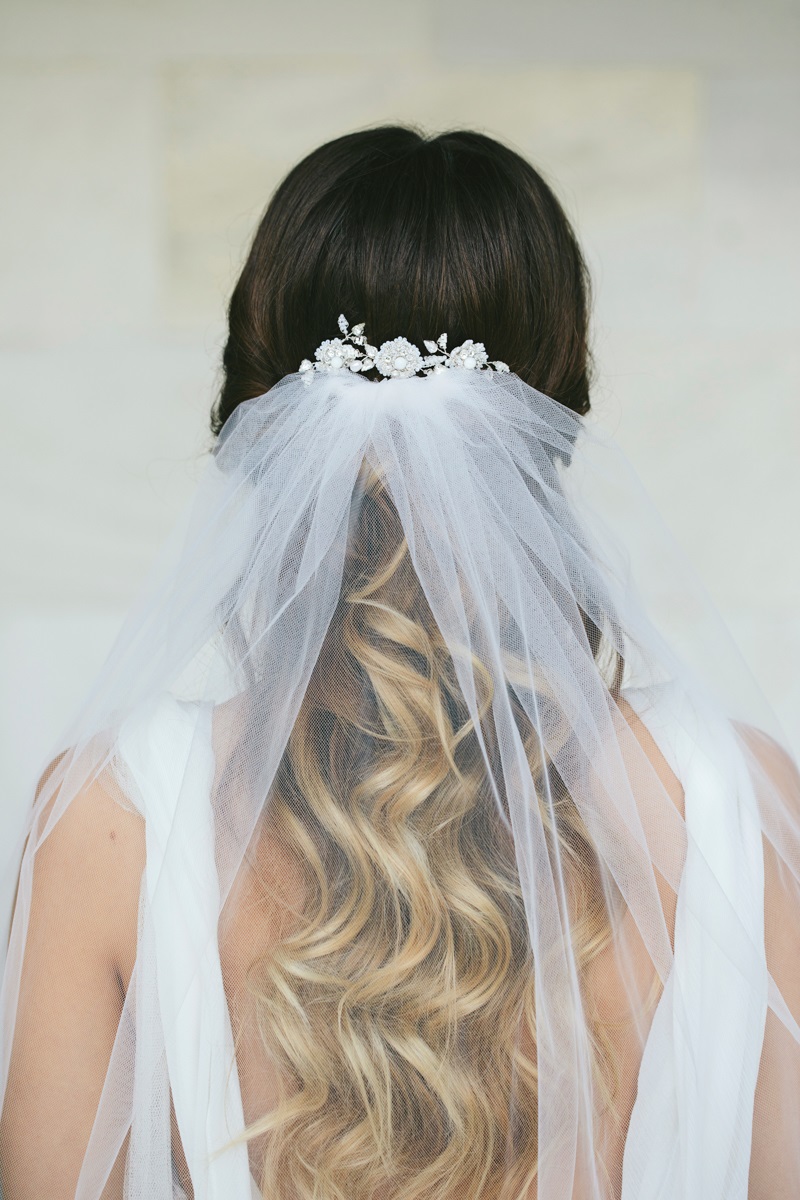 Link to Products: Earrings | Hairpins
TREVI NECKLACE & TREVI EARRINGS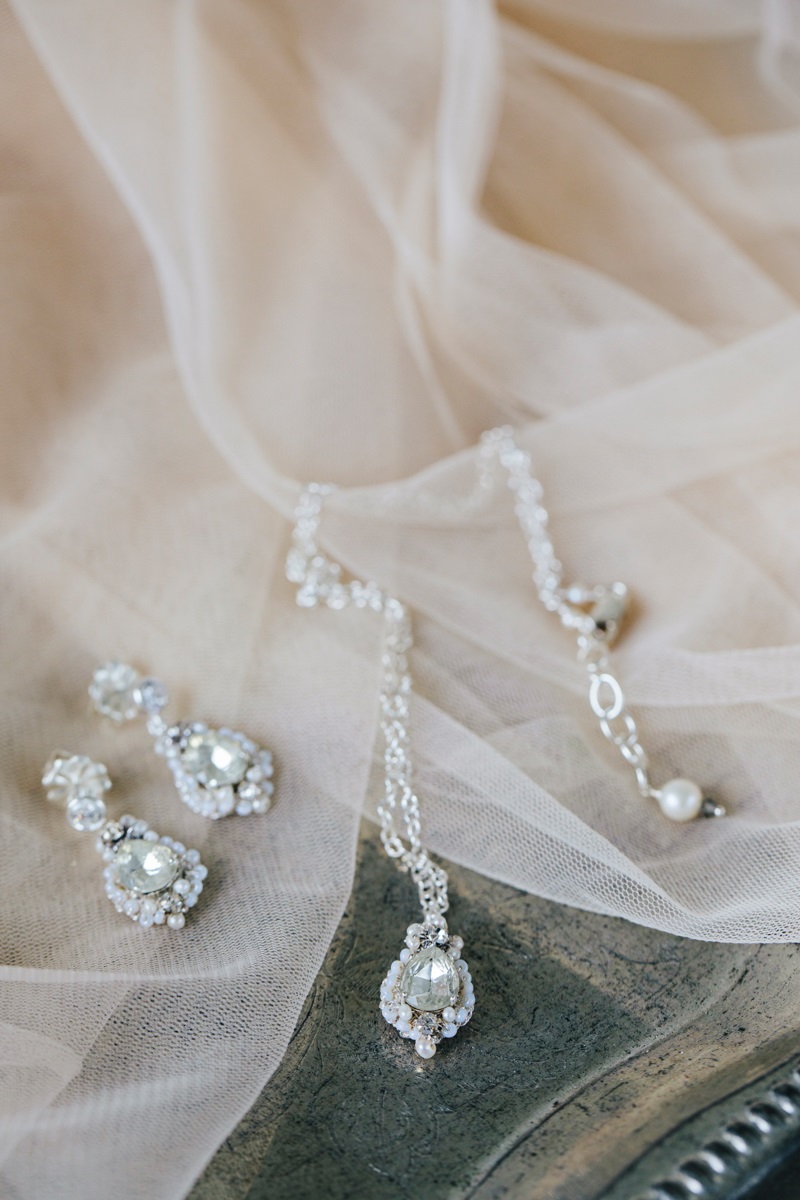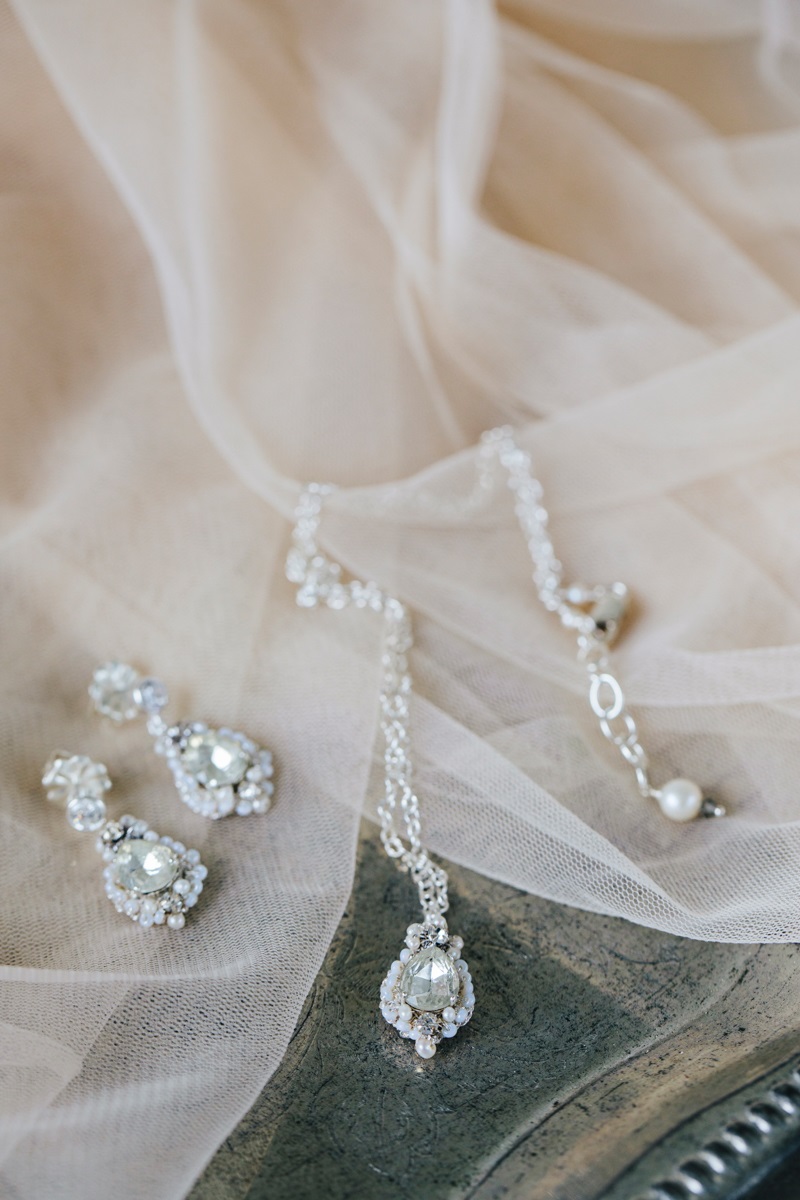 Link to Products: Necklace | Earrings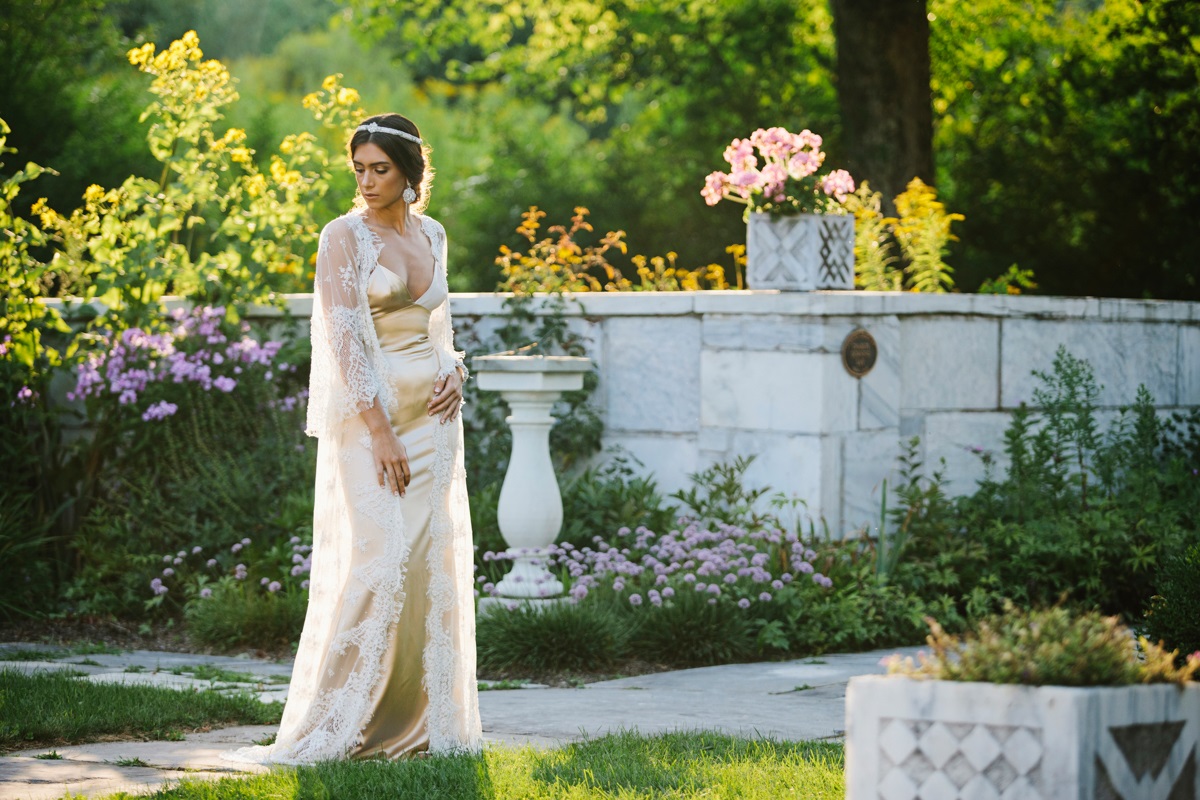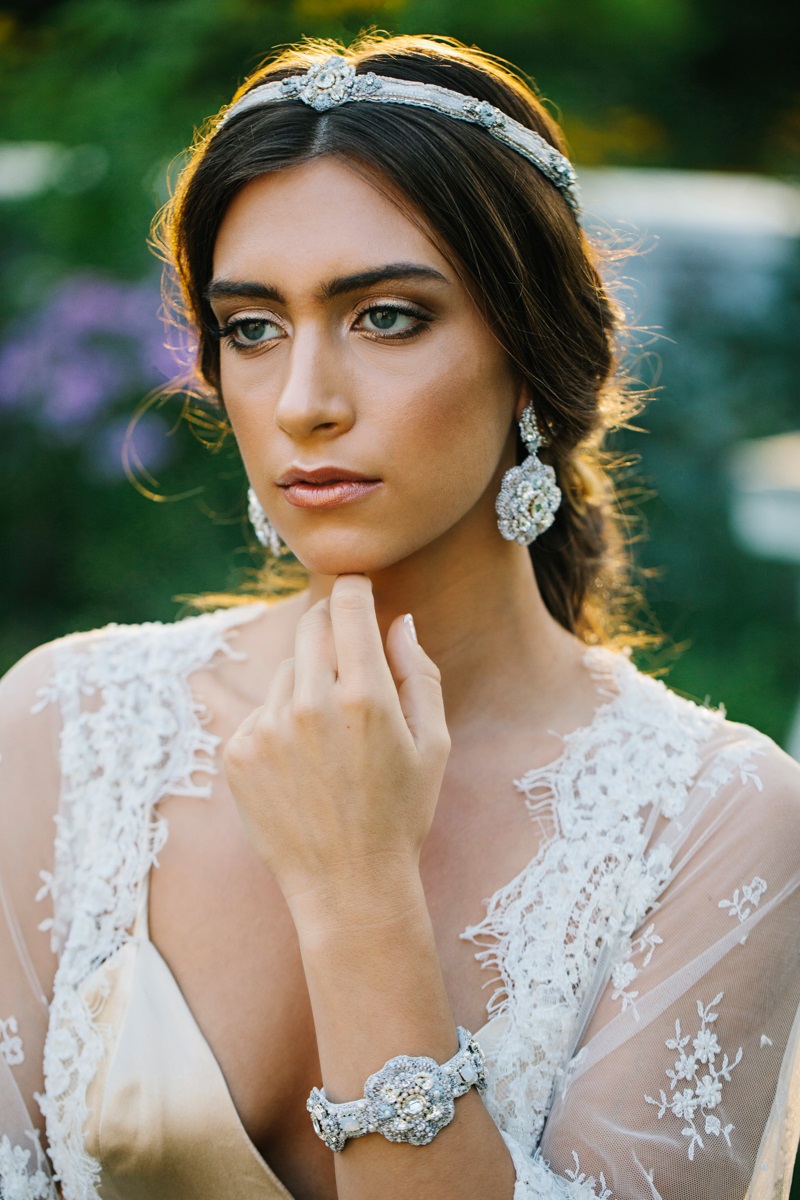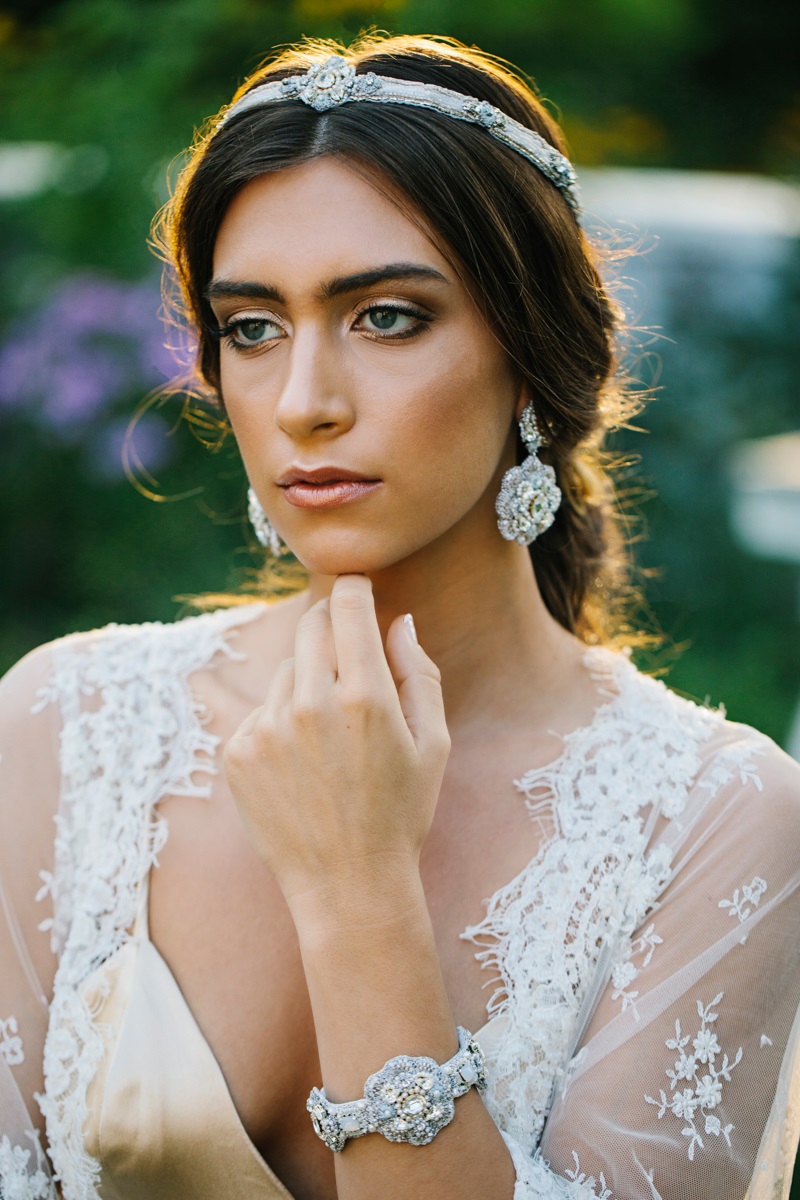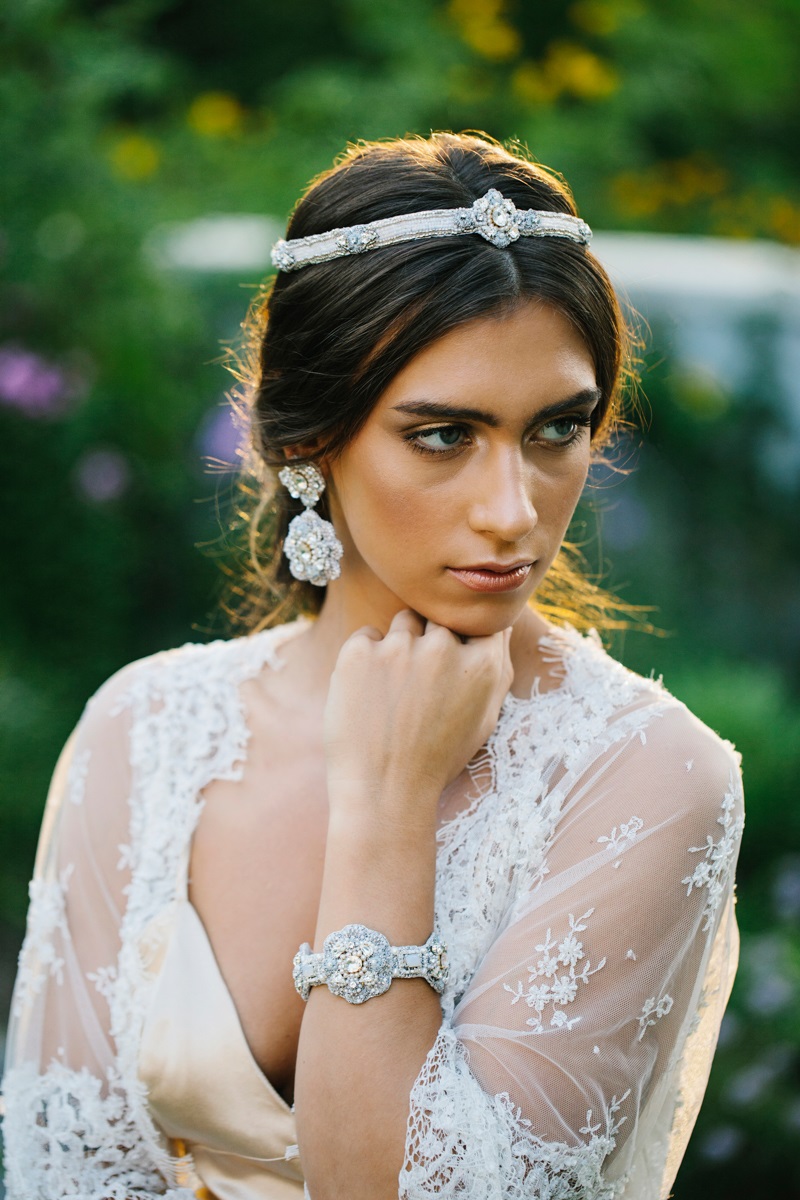 Link to Products: Earrings | Headpiece | Bracelet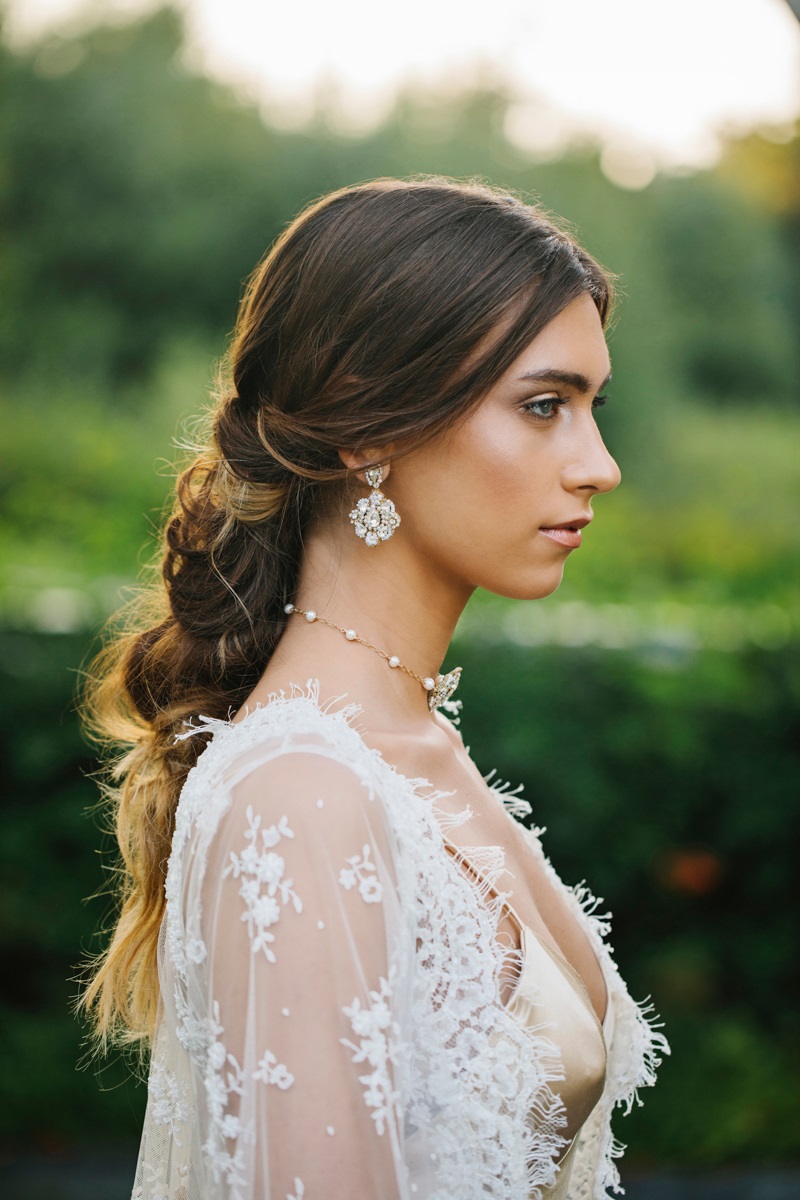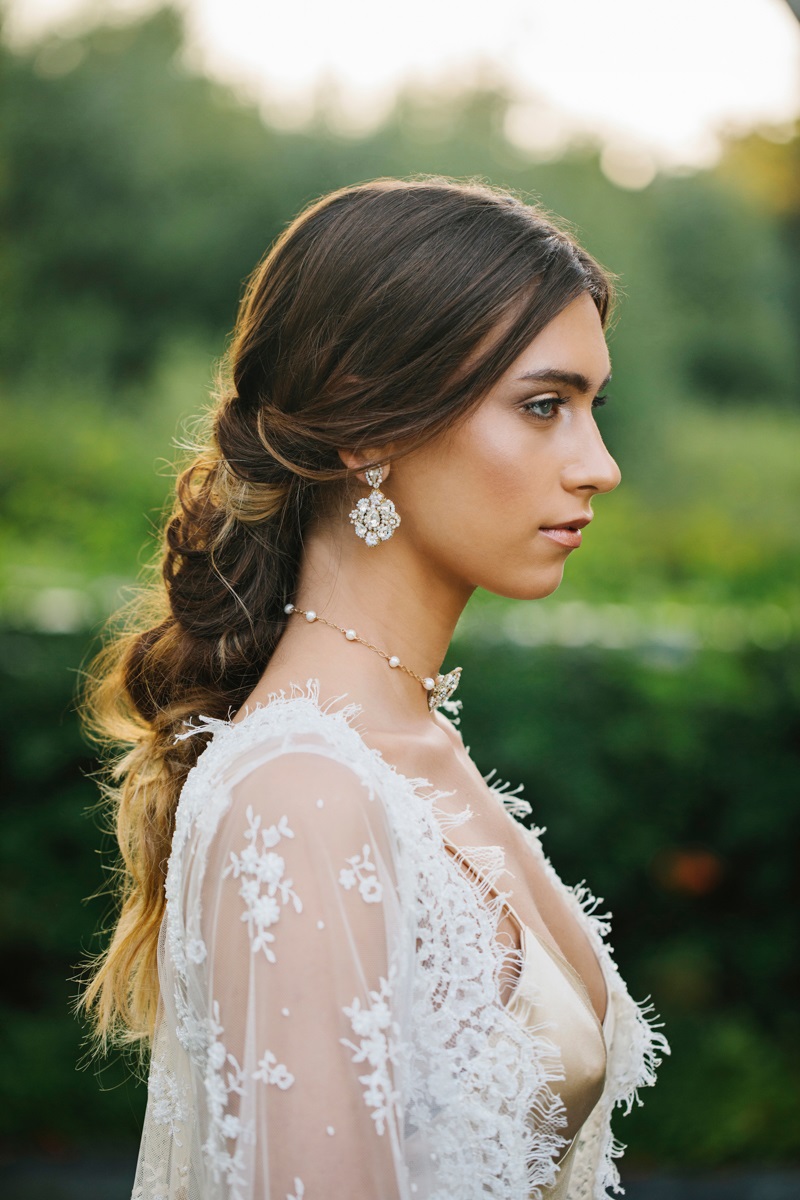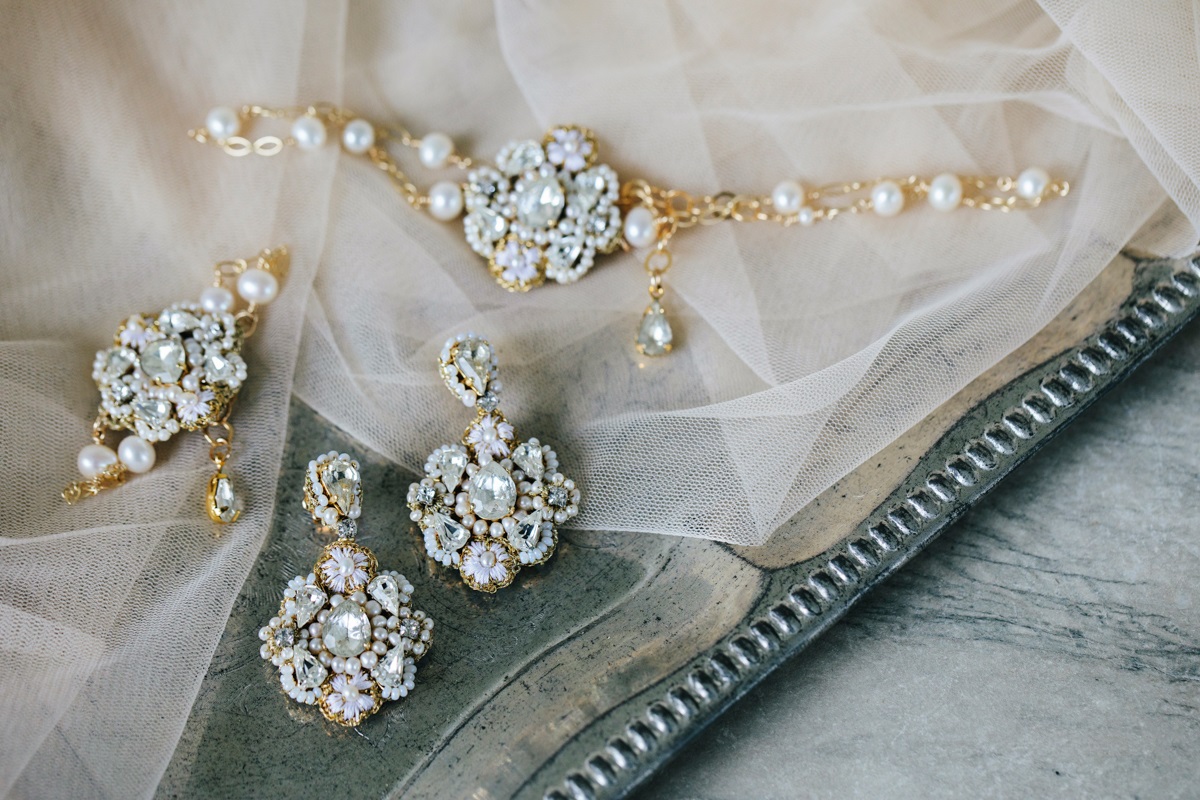 Link to Product: Earrings | Choker | Bracelet 
CREDITS:
Photography: Colette Kulig Photography
Styling and Accessories: Edera Jewelry
Gowns: Joanne Fleming Design
Makeup: Jennifer Perellie
Hair: Sarah Crowley, Finishing Touch
Location: Marble House Project
Model: Devan Finkell