Here, at The Vintage Herald, we have the pleasure of featuring the beauty of love blossoming. Whether that be a fabulous retro engagement shoot or a rip-roaring 1920's extravaganza, we love to celebrate these stunning couples and the events that start their ultimate journey of a lifetime. But today, we have something really special for all of you. Our friends at CMS Photography LLC sent over this 1960's first date recreation shoot, and it may or may not have caused us to shed a tear.
CMS Photography wanted to do something special for her grandparents so decided to help them recreate the day they first met! According to her grandma, "I first met my husband Elmer on a chilly rainy day in March of 1962. We met at the Rock Road Steak 'n Shake which is no longer there. Steak 'n Shake was a place where teenagers would meet, hang out and have fun. My friend and I were waiting to meet with some friends, when Elmer who was in the next car was trying to get our attention. I rolled down the window and stared at him. Elmer said, "your windshield wipers are squeaking miss." I proceeded with "no kidding" and further rolled up my windows. Once our friends got to Steak 'n Shake, Elmer knew one of our friends and got in the car. It just so happened Elmer knew our guy friend from high school. He first called my friend and asked her for a date, she said, "no, thank you." Elmer than called me and asked for a date. I was annoyed and was unsure about this Elmer guy, but I gave him a chance and said "Okay, why not."
"Back in the 60's there was drag strip known as the Alton drags this was a popular place for teenagers and young adults to hang out. We would go there a lot for dates and of course always Steak 'n Shake. After a few dates, this was the beginning of our dating. Surprisingly to our friends and our parents, we were engaged within three months. A year later, on a beautiful windy summer day in June, we were married. June 22, 1963 will mark 55 years of marriage, hard to believe that it is 55 years! We are lucky to have 2 wonderful children and 4 terrific grandchildren! Our advice on making marriage/ love last this long is "stick together through thick, respect, be kind and tomorrow will be another day."
With this one, we feel that the history between these two and the love they share speaks volumes above anything we could say. Seriously, don't miss out on this real-life fairytale!
1960's First Date Recreation Shoot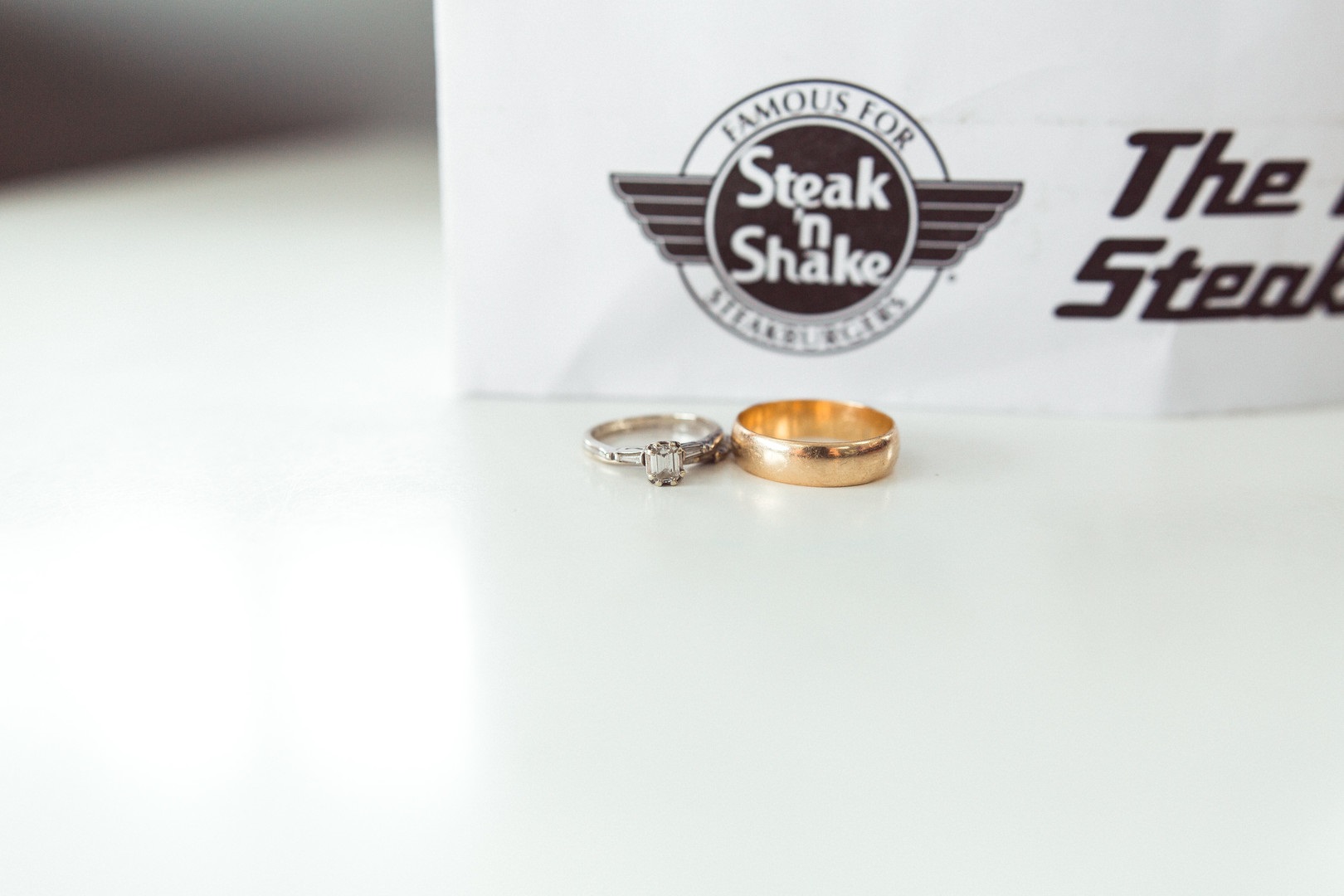 CREDITS
Event Planner: Rouge Events and Design//Photographer: CMS Photography LLC
Submitted via Two Bright Lights