Sometimes, it's all about the details. We've seen countless weddings where the vintage elements are right in your face screaming "Hey, look at me!" And you know what? We absolutely love those weddings. But we also really adore the events that take a more understated and sentimental approach. That's why we're so happy to feature this elegant heirloom vintage wedding provided by our talented friends at Shannon Benfield Photography.
According to Shannon, "Chandra's grandmothers felt blessed to have played such a vital part in the wedding by providing family antiques that had been in their family for years. Such antiques included rings, pearl earrings, and necklaces which came with a special memory that gave the grandmothers an excuse to share their special moments. To keep with the vintage theme, the bride and her mother were lucky in finding some adorable Gatsby style shoes which were perfect."
The bride and groom picked a stunning vintage venue for the reception known as, "The Bramble." This particular location provided a beautiful backdrop. We love that there were multiple vintage options for photo ops, such as an old movie theater, beautiful decorated streets, and an old 57 Chevy. A gal can never have too many options!
Incorporating special keepsakes of sentimental value really added that personal touch to this already wonderful wedding. If you are lucky enough to have such treasures in your family, then seriously consider finding a place for them on your big day!
Elegant Heirloom Vintage Wedding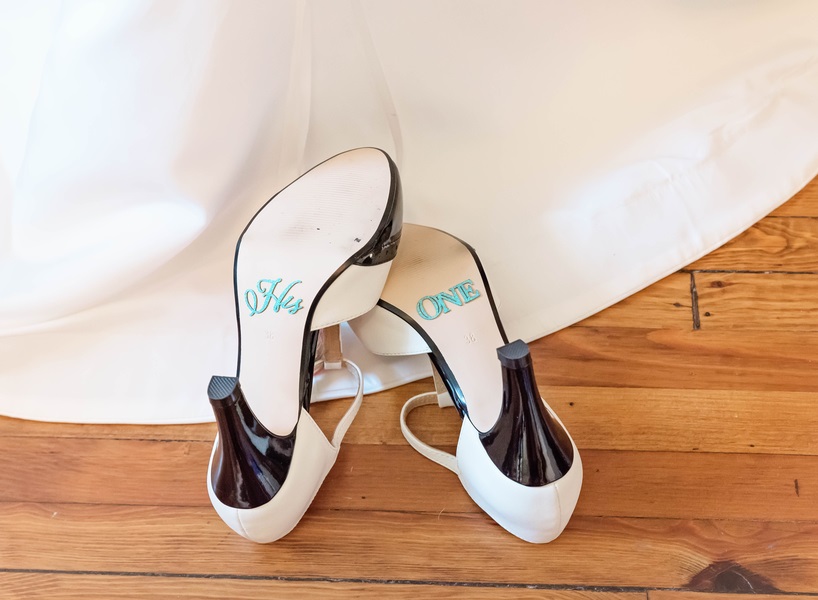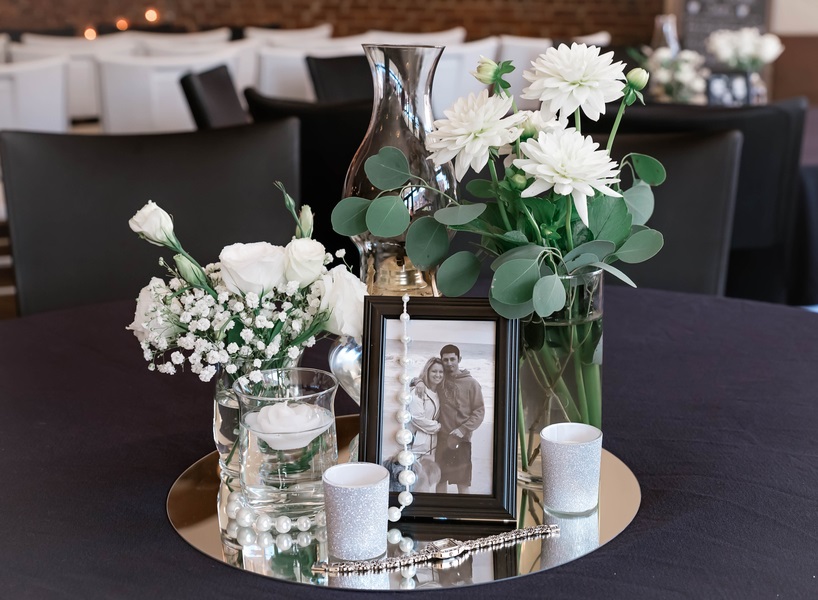 CREDITS:
Photographer:  Shannon Benfield Photography//DJ:Phillip Fisher//Groomsman Attire: Did Someone Say Party?//Hair Stylist:Salon 670//Makeup Artist:Karmen Gragg//Jewelry: Kay Jewlers//Shoes: Unique Shoes//Dress Store: "Did Someone Say Party?" Bridal Boutique//Bridesmaid Dresses: David's Bridal//Favors and Gifts:Krispy Kreme Doughnuts//Bakery: Petite sweets//Caterer: FATZ//Floral Designer: Mountaineer Garden Center Florist//Event Venue: The Bramble
Submitted via Two Bright Lights