Warmer weather sparks the season of music festival madness. People don their best flower crowns and boho chic attire to dance the night away. These epic events have become just as much (if not more) about the fashion than the music. We always love seeing what unique and crazy-cool outfits people put together. Although, usually casual, this style can serve as great inspiration for… you guessed it… weddings! That's why we were so excited when Rachel Rigler sent over this fabulous formal folk elopement styled shoot. It's essentially the perfect wedding for a Coachella-going couple that wants a classic vintage twist on their big day. Can't get much trendier than that.
According to Rachel, "vendors came together to create magic for this shoot! We wanted to style the shoot as if two lovebirds were eloping in their living room with stunning florals. They ate Chinese takeout and drank wine to celebrate their intimate day. We styled this shoot with rich colors to create a moody [vibe] that is intimate for the couple." OK other than this sounding like our typical Tuesday night (minus the elopement), we fully realize we don't look even close to as amazing as these two. The styling for this shoot is out of this world. They absolutely nailed the moody vibe with dark undertone colors and rich vibrant accent tones. We love the stand-out look of our gorgeous bride's dress that is perfectly accented by our handsome groom's light tan suit coat and black trousers. They have their own individual looks while simultaneously complimenting each other.
For all of our musical festival loving couples out there, do not miss out on this shoot! It should serve as amazing inspiration on how to transform your festival style into a wedding without losing the whimsy and magic. It's not to be missed!
Formal Folk Elopement Styled Shoot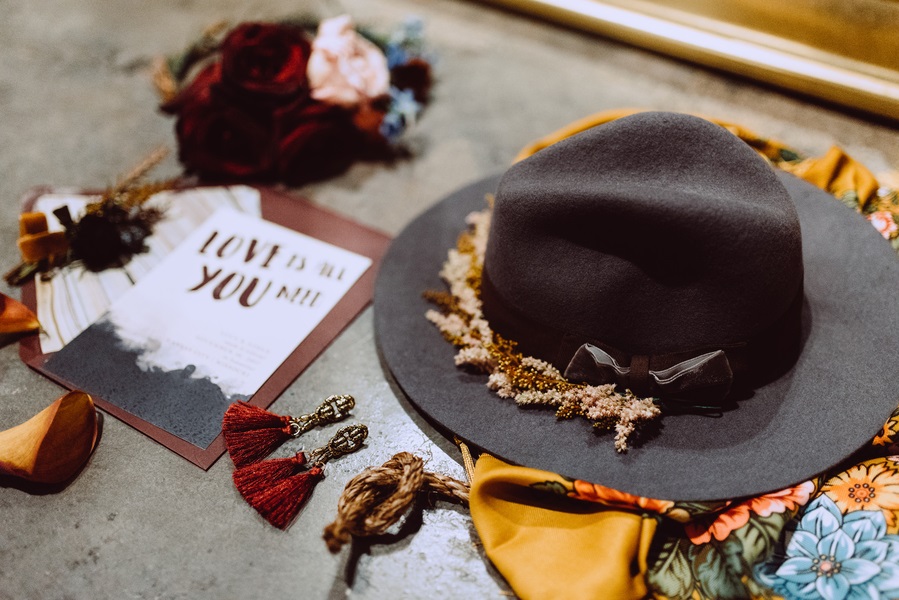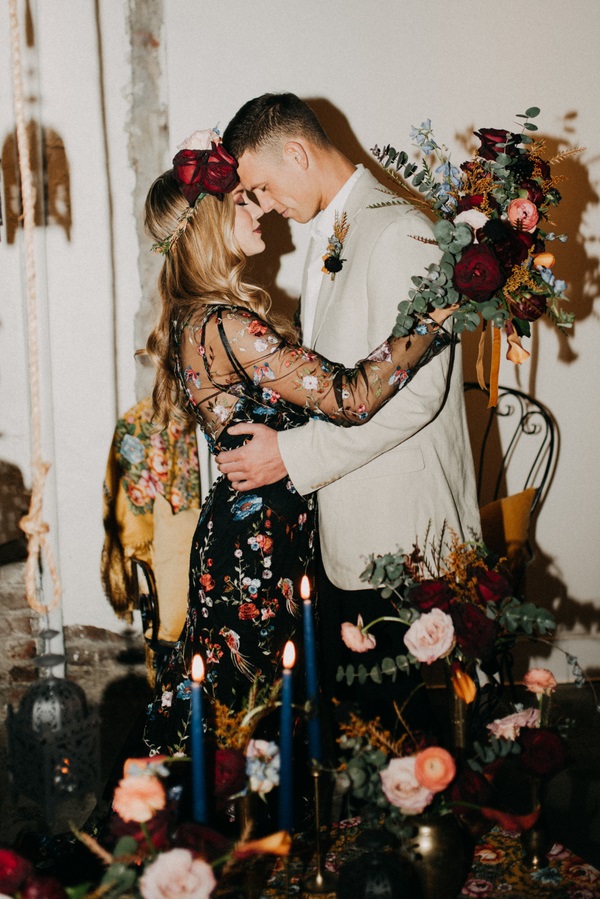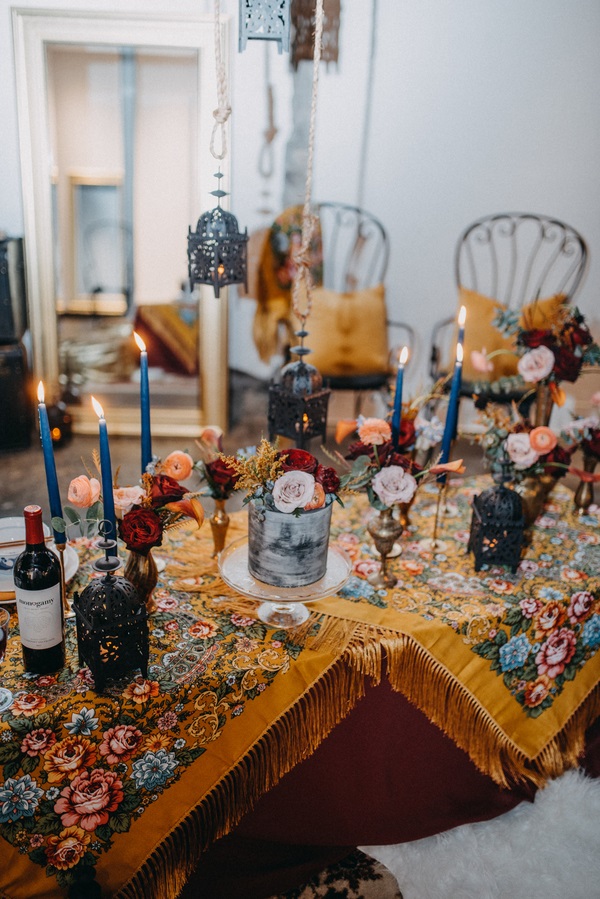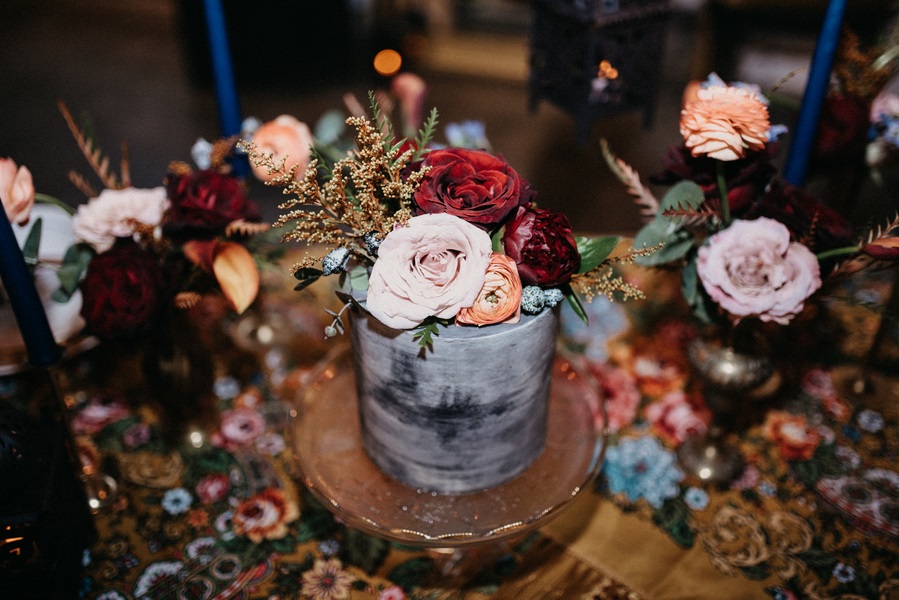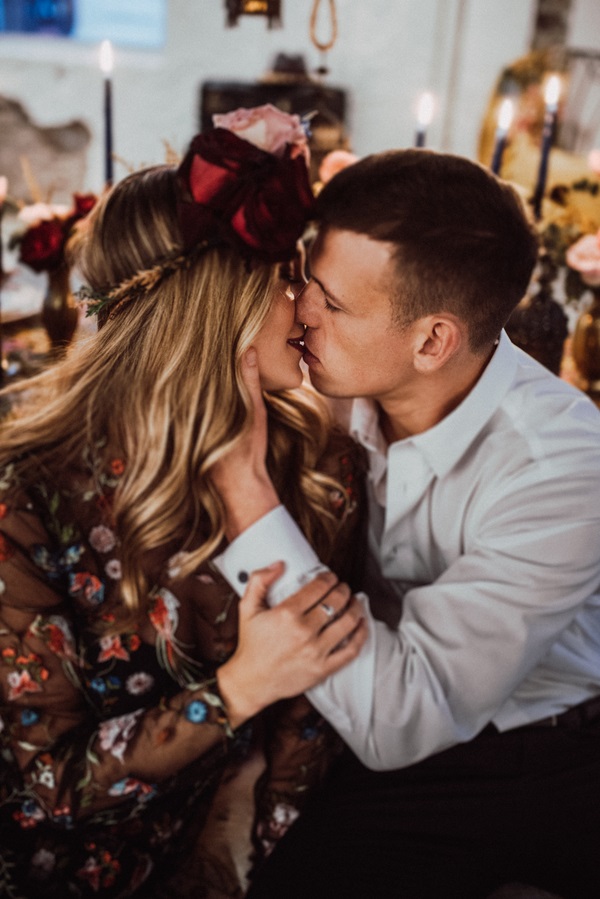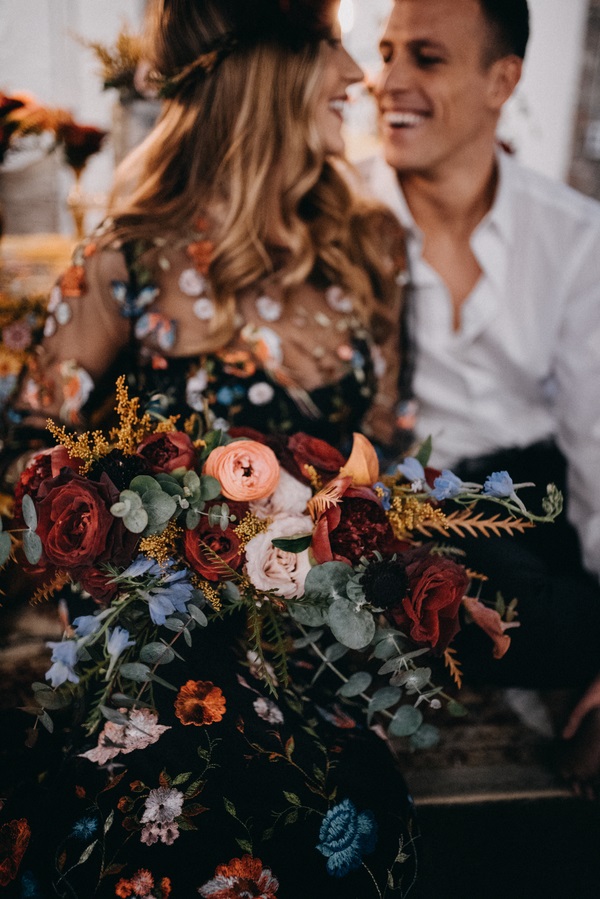 CREDITS:
Photographer:  Rachel Rigler//Equipment Rentals: Ultra Pom//Bakery: Blue Thistle Cakery//Cake Designer: Blue Thistle Cakery//Makeup Artist: Hello Lovely//Floral Designer: Flora Design Co//Event Planner: Julian Events
Submitted via Two Bright Lights